My Creative Workbook
Christine de Beer - effortless floral craftsman
Balanced branch with dangling macrame vases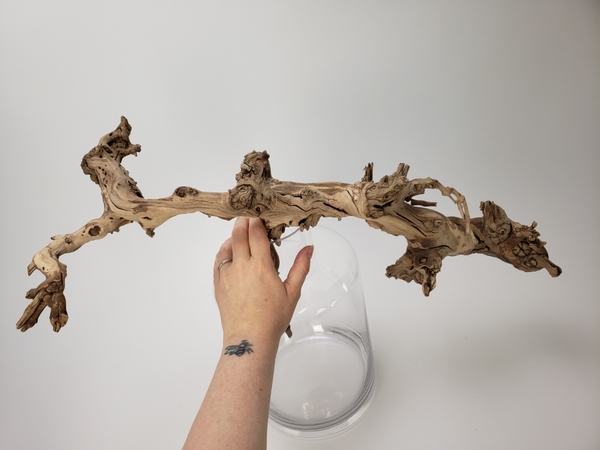 Wedge a branch into the opening of a display container
Okay... wait. Maybe we should take a step back because actually finding a perfect branch is really the trick, I think. This week in your notification email I tell you more about what to look for when buying branches to design with. And I do suggest you rather buy branches from a reputable and sustainable source rather than forage. The sign up is below this post.

Also if you are still searching for your perfect large design branch... I have a Tutorial below on how to assemble one from smaller driftwood pieces.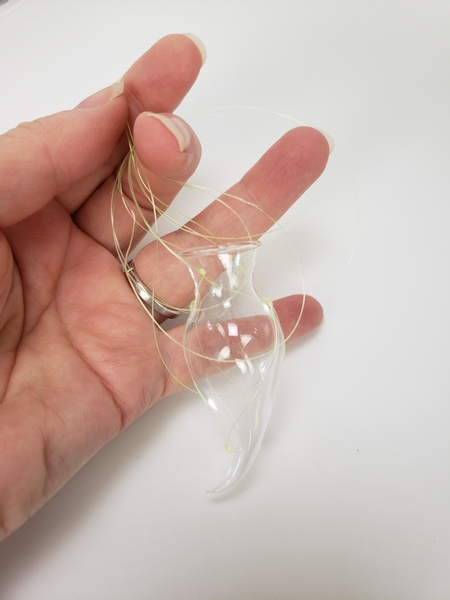 Knot fishing line to string up the tiny vases...
Book readers turn to page 175 for a How To for this Macrame inspired way to hang vases. If you want more inspiration for choosing vases (other than the glass seahorses I have here turn to page 196 and for a much, much quicker way to hang the vases (in fact quickly try this- you will be amazed how well it works...) turn to page 80. For more information about my book: The Effortless Floral Craftsman

... but I have another Tutorial for you linked below this post to get you started.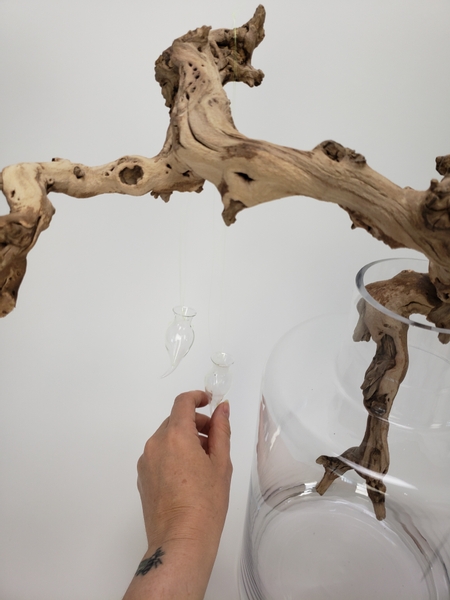 And hang the vases to dangle from the branch.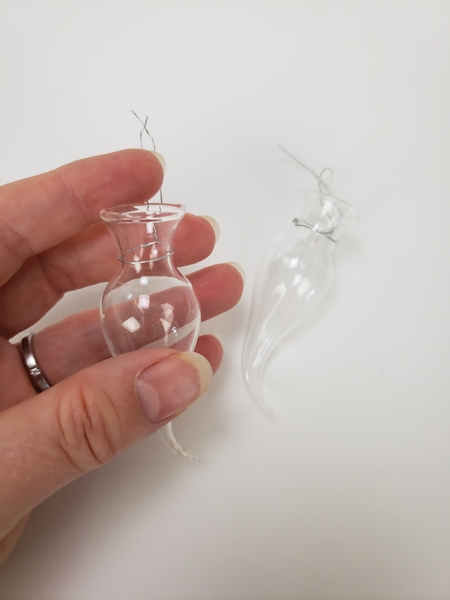 Wire a few of the vases...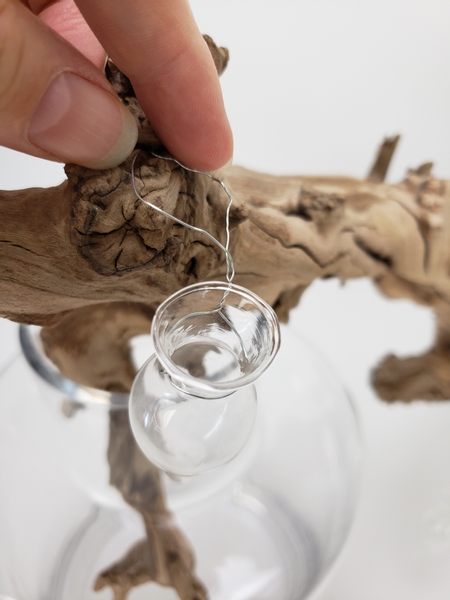 And slip that into the cracks in the driftwood so that...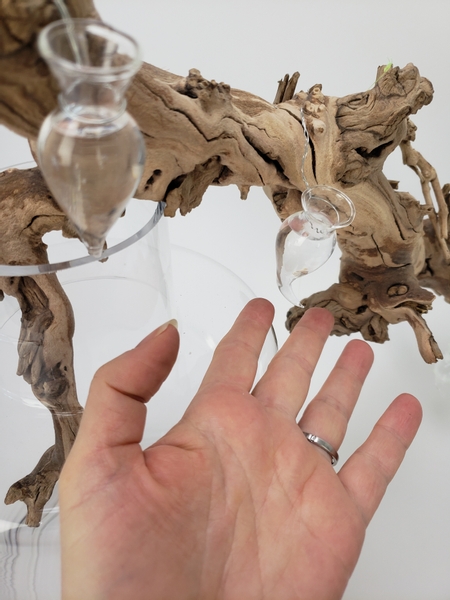 The vases are secured to stand away from the branch when filled with water.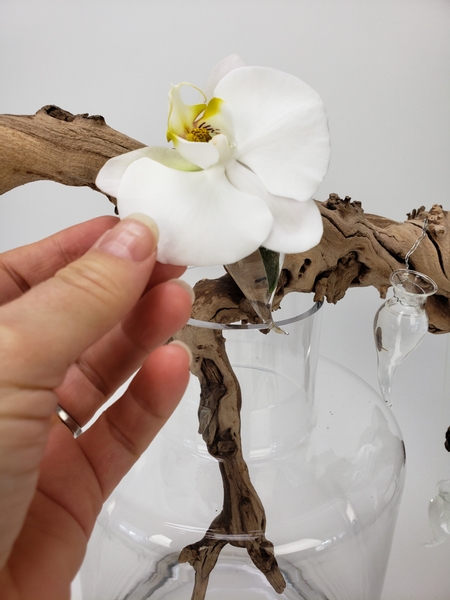 Place the Phalaenopsis orchid into the water filled vases.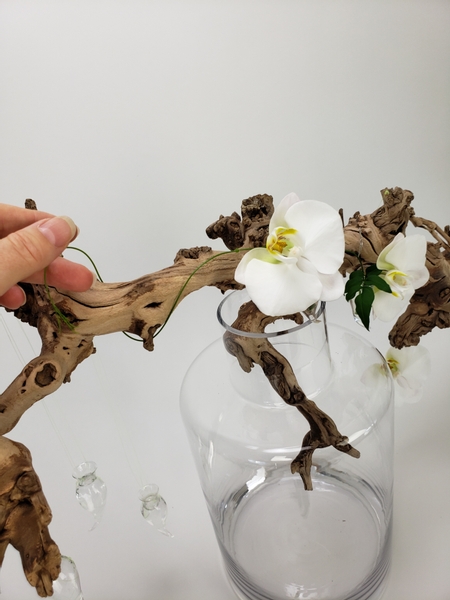 Add a few jasmine vines into the vases to drape over the driftwood branch.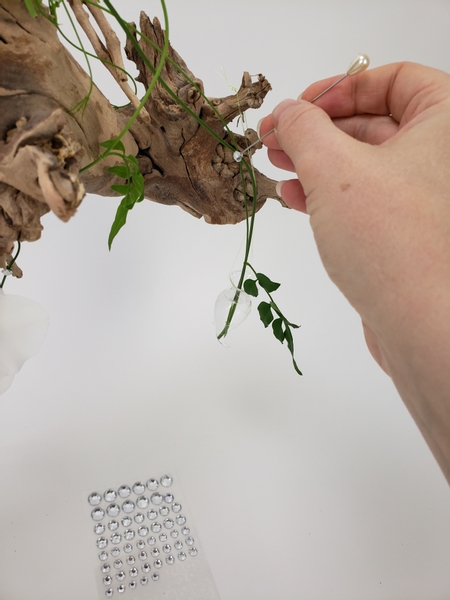 And add a few sparkling dew drop crystals to finish the design.
See the Tutorial below for how I add these crystals with a pin.
Sign up for my weekly newsletter
Every week I add a new design with related tutorials. Be sure to subscribe to receive an email notification with design inspiration.