My Creative Workbook
Christine de Beer - effortless floral craftsman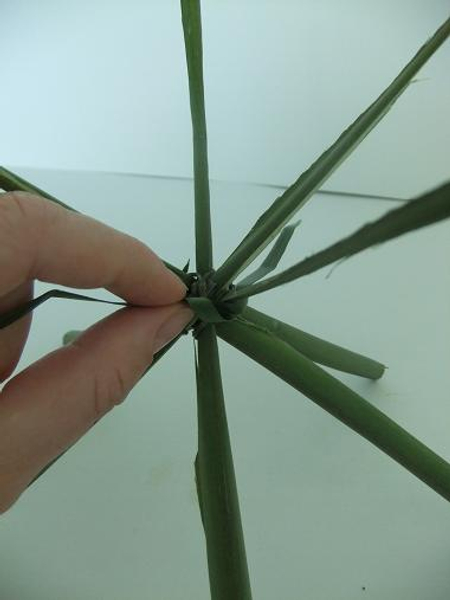 I tied the strong inside veins of the 5 Aspidistra leaves (that I used to make the garland with) to make my basket armature. Tie the veins to form a round wide legged hour glass shape.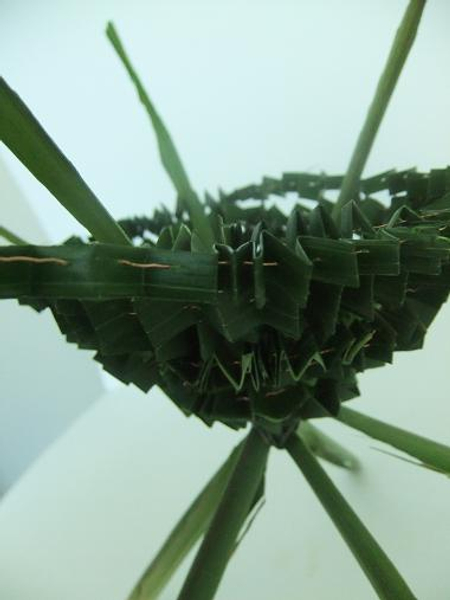 Wrap the garland around the top part until you have a basket starting in the thin middle and working up and out. The accordion pleats will naturally hook into place when you add the next coil. Tie the end of the garland to the leaf vein.
When your design is balanced on twigs or legs, like this one, place one of the legs facing forward.
Visually this creates balance but it will also stop the basket from toppling forward once you add the flowers.
Sign up for my weekly newsletter
Every week I add a new design with related tutorials. Be sure to subscribe to receive an email notification with design inspiration.