My Creative Workbook
Christine de Beer - effortless floral craftsman
To create an even lighter effect I ripped the grass before drying. See the detailed Tutorial below for more information on how to rip foliage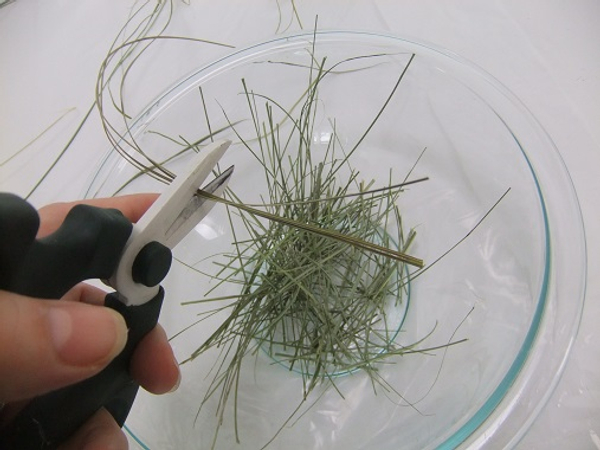 Snip a few strands of dried and ripped grass into a bowl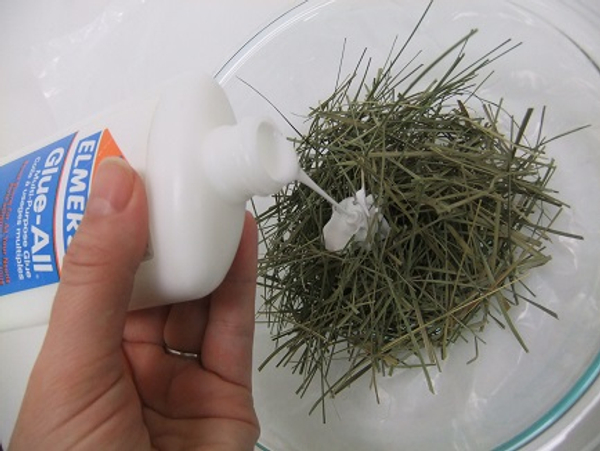 Pour a bit of wood glue over the strands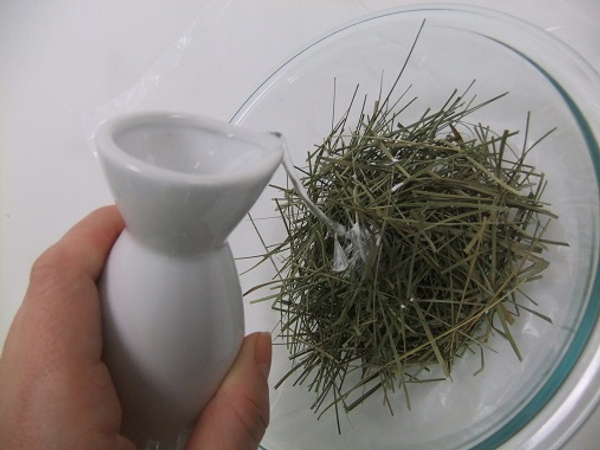 Thin the glue with a bit of warm water.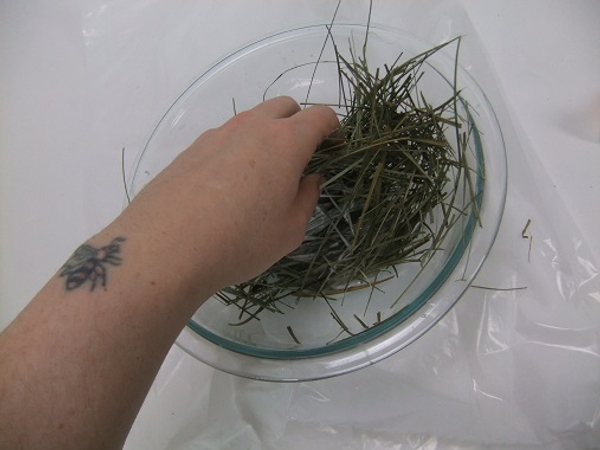 Mix it well to make sure the strands are saturated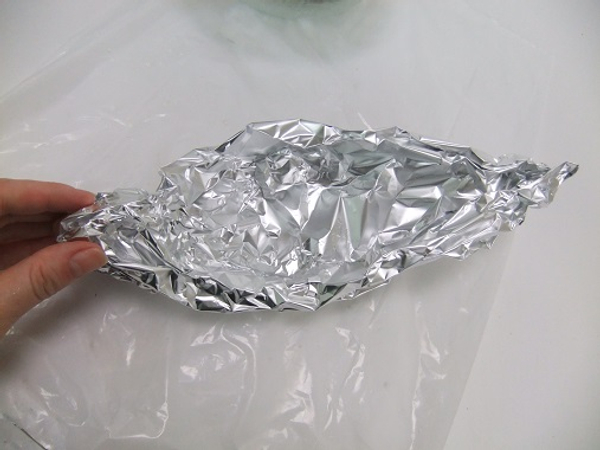 Shape foil to create a form.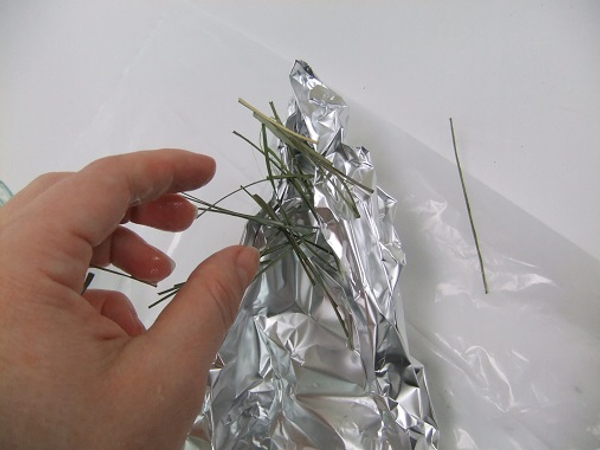 Scatter the glue soaked strands over the foil shape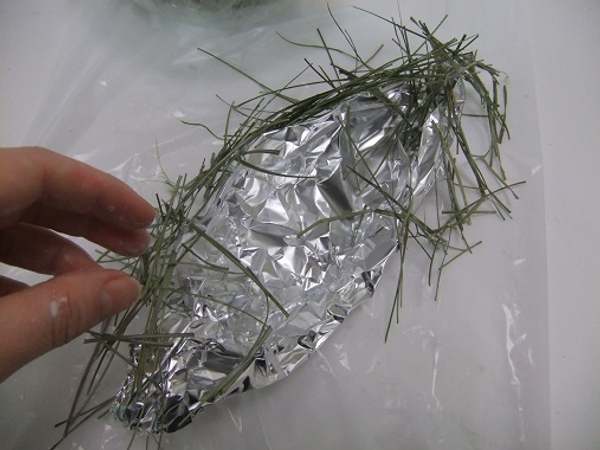 Continue scattering grass to cover the shape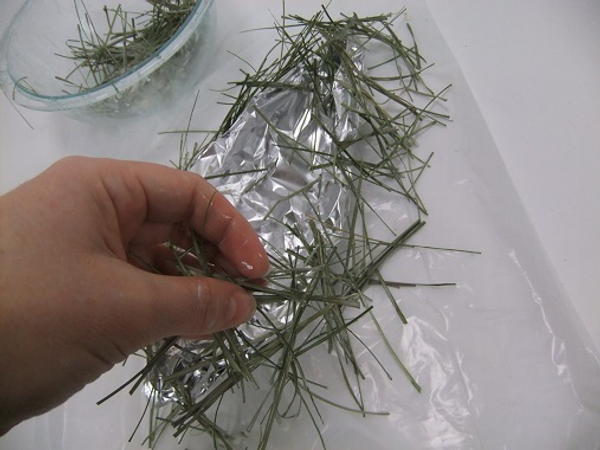 Make sure the strands connect well to create a sturdy armature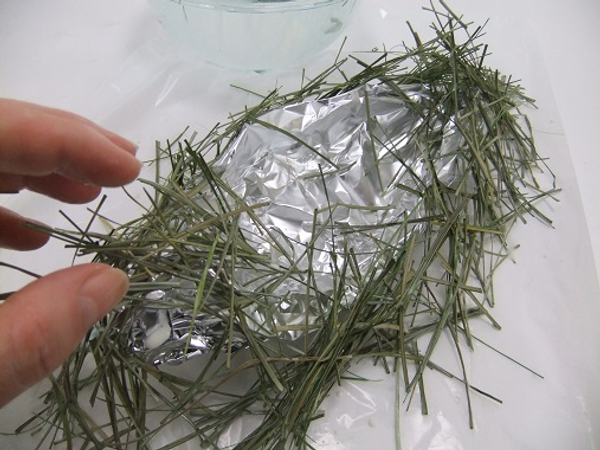 Add a few strands where the connection might be weak.
The secret is to keep it as light as possible but have no gaps that will cause the armature to break up when moved.

Set the armature aside to dry completely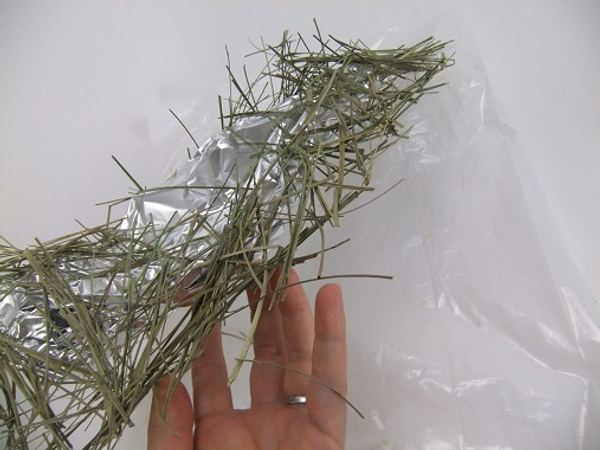 Lift the scattered grass armature from your working surface and start to peel the grass away from the foil. Go slow. This is very delicate work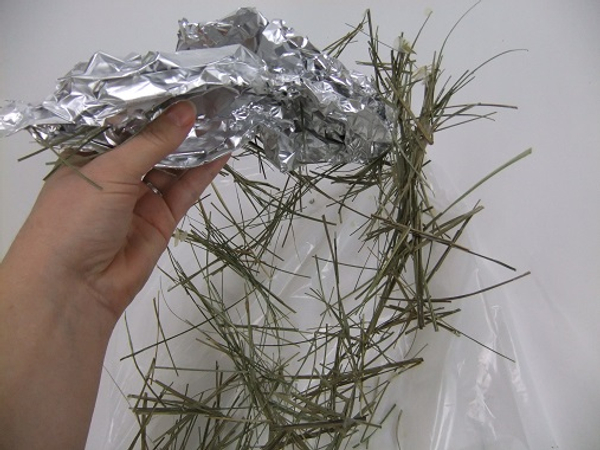 Lift the foil away
The armature is now ready to use. I wanted mine to have a yellowish tint so I left it in full sun for a few weeks.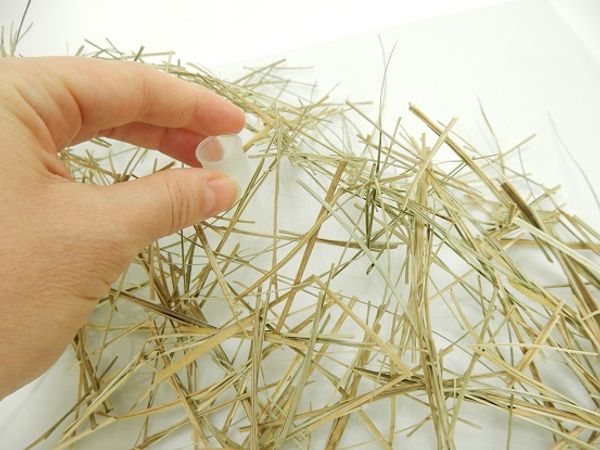 Place the grass armature on a display surface. Nestle in a few plastic test tubes for the fresh flowers between the dried strands. The strands should be hard and would easily keep up the water filled test tube.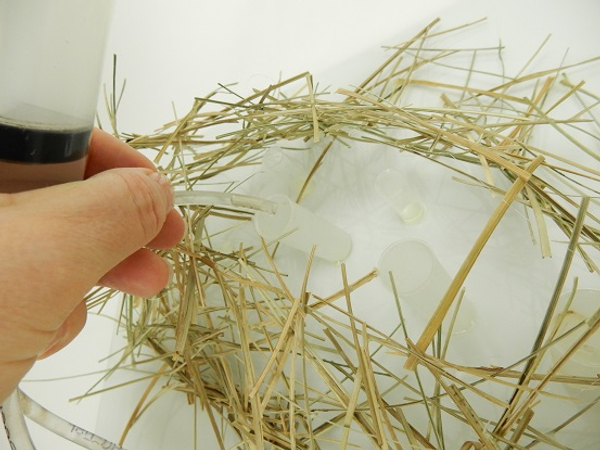 Fill the tubes with water. Be careful not to spill water on the armature, this will weaken the glue connections
See the Tutorial below on detailed information on how I make my syringe tube to fill test tube in awkward places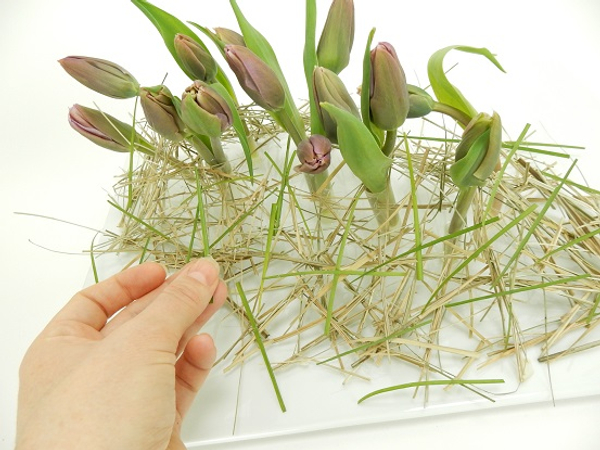 Add the fresh flowers and snippets of green grass.
Sign up for my weekly newsletter
Every week I add a new design with related tutorials. Be sure to subscribe to receive an email notification with design inspiration.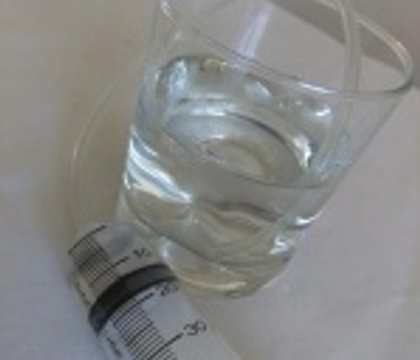 3 January 2011
Syringe with tube
Easy way to fill test tubes and easiest way to remove water from a vase