My Creative Workbook
Christine de Beer - effortless floral craftsman
Adding folded grass "jitters" to a Sunflower
I use both explicit and subtle contrast in this design to exaggerate the tension. Both the Phalaenopsis orchid and the sunflower flower heads are rounded to contrast with the severe zig-zag folds in the grass. But if you look closely you will also notice the tendrils add a curl to the collar and there are three curved blades of grass that ties the look together.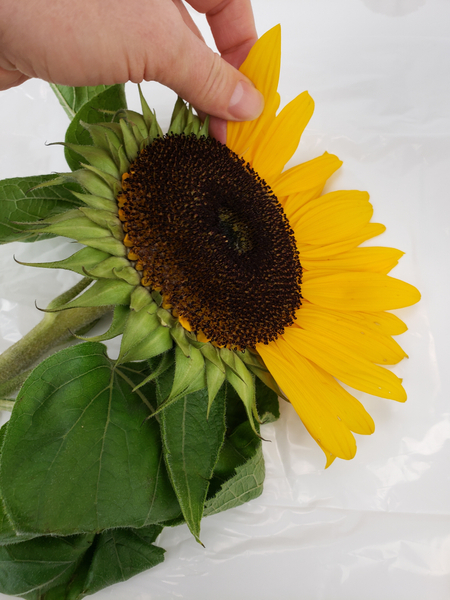 Pick the petals from a large sunflower.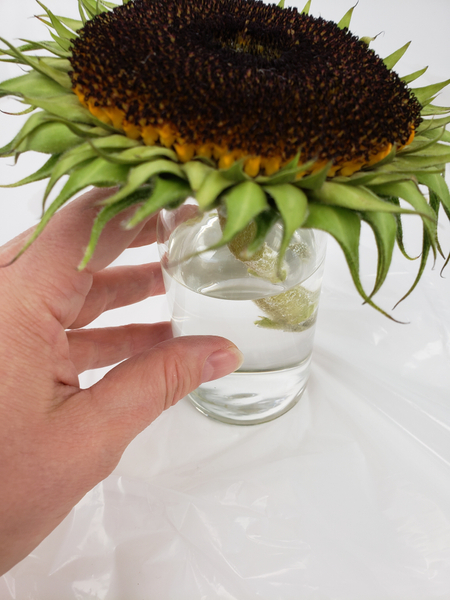 Place the sunflower in a bud vase.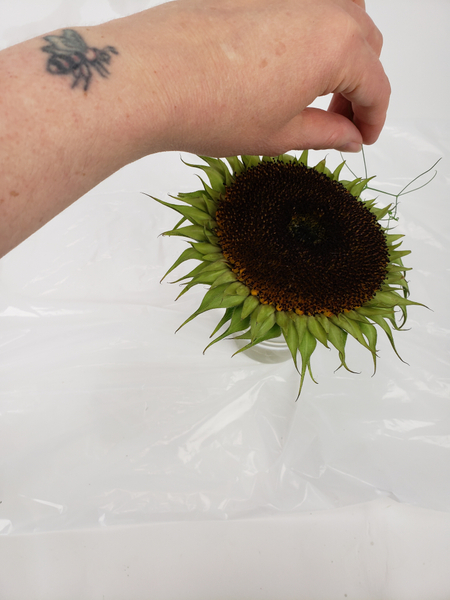 Glue in a fine collar of tendrils to the flower head.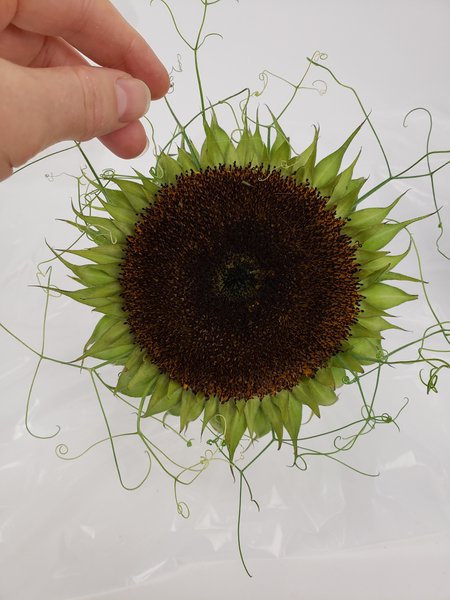 Glue the tendrils so that it radiates out all the way around the flower head.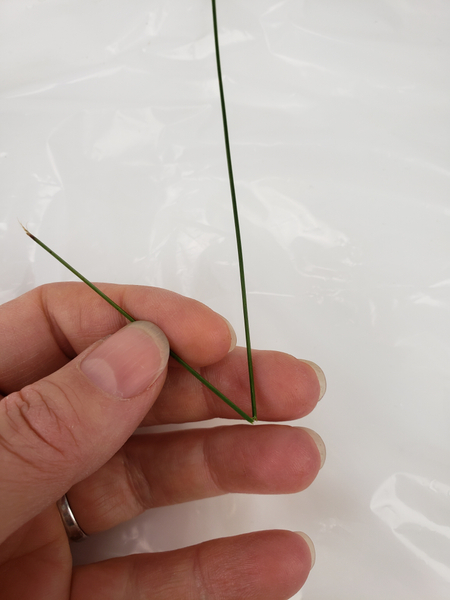 Fold a blade of grass... take care not to break the grass.
If you want more detailed instructions on bending grass like this there's quite a few variations of this look in my book.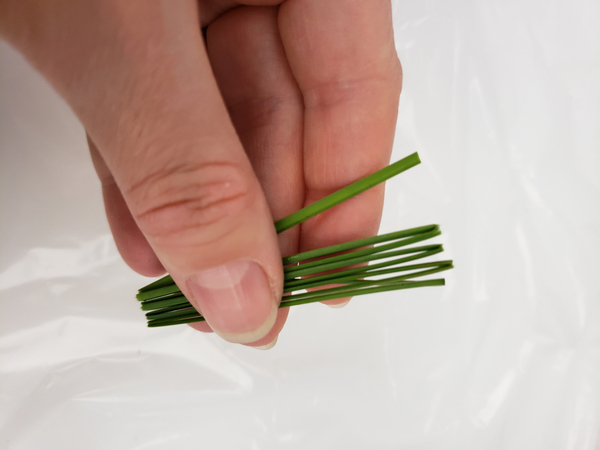 Move down the blade and zig-zag or concertina fold it.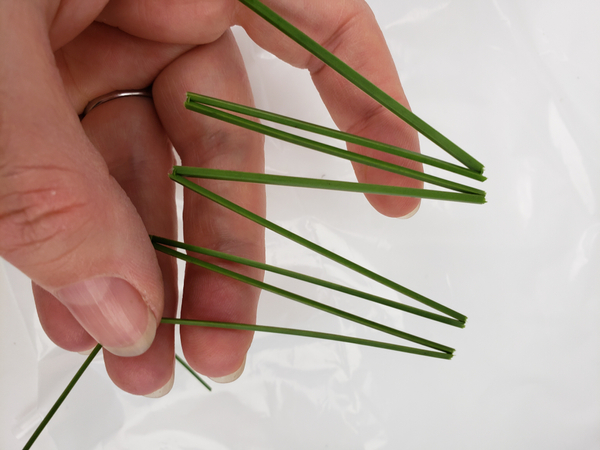 The trick is to, when you release the fold, it should still be attached but keep it's new shape.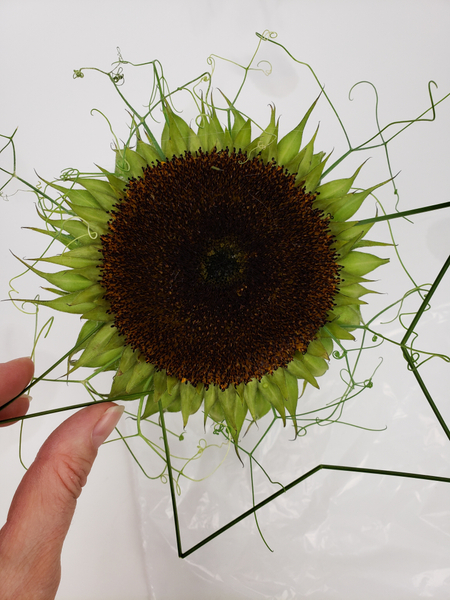 Add tiny dots of glue to the grass ends and insert it around the outside edge of the sunflower.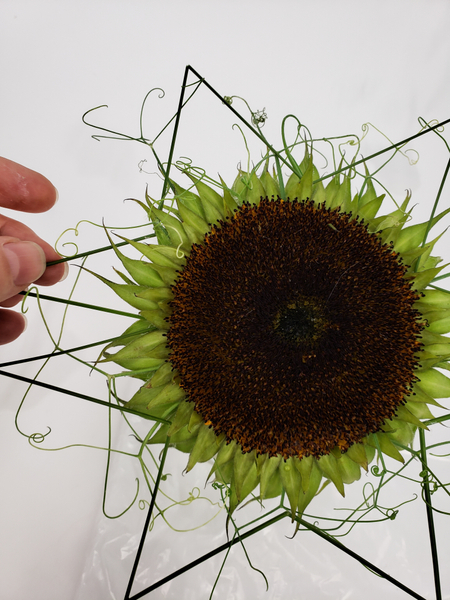 Create a collar that radiates out all around the flower.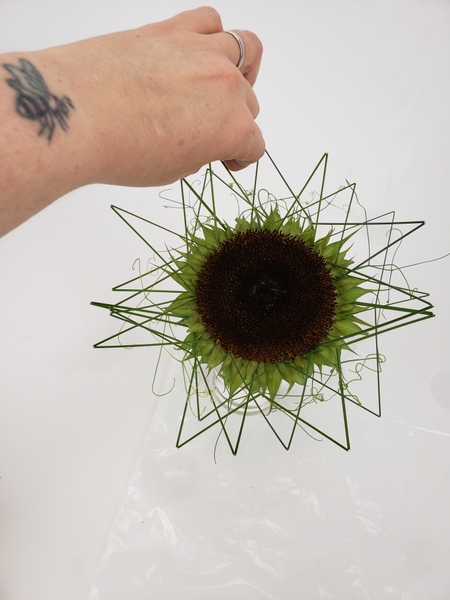 Overlap the grass to break the neat (but pretty!) star pattern.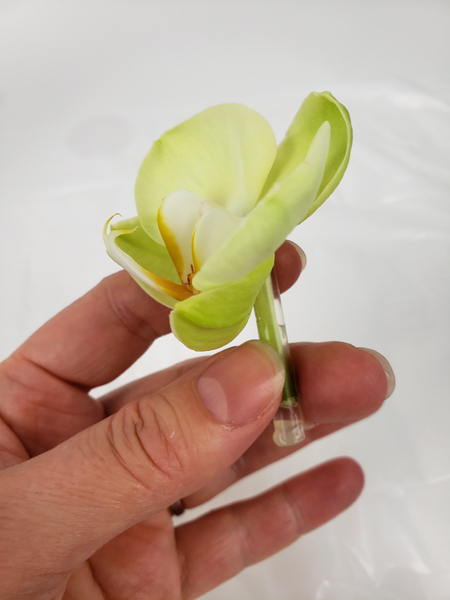 Place the orchid in a drinking straw water tube to keep it hydrated.
See the Tutorial below for more detailed instructions on how I make water tubes from drinking straws.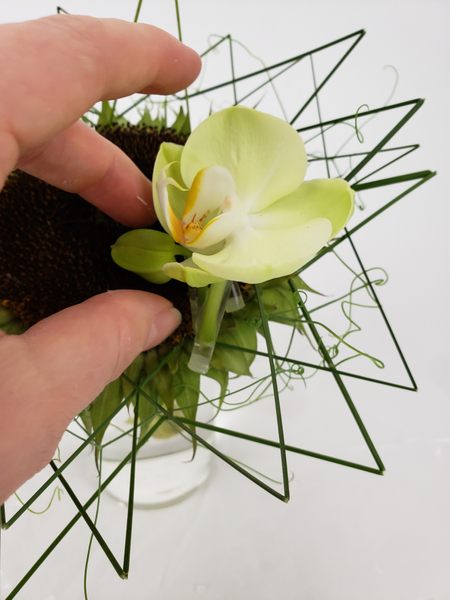 Glue the tubes to the sunflower.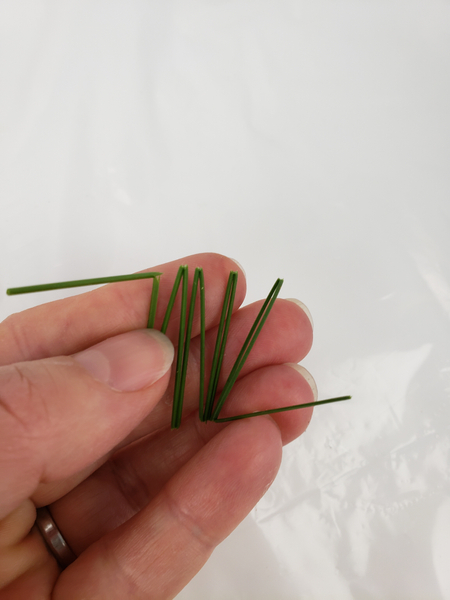 Fold a few smaller grass jitters- just to really make the sunflower look nervous.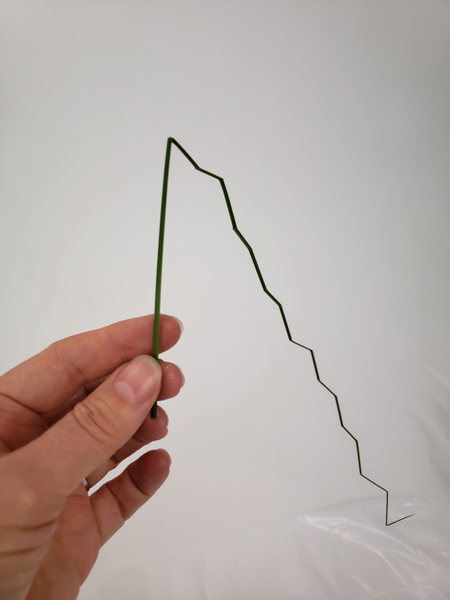 Keep the end pieces straight so that it extends over the flowers.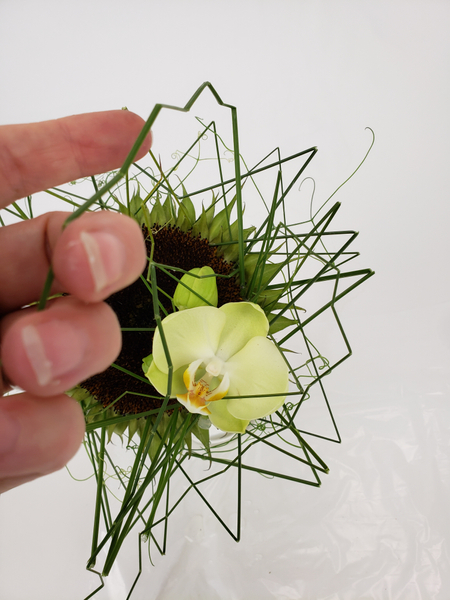 Let the blades of grass drape over the design. Again give the angled grass pieces a slight curve by following the contour of the sunflower-head.
Add a few crystals to the curved grass to attract attention to the Phalaenopsis orchids.
Sign up for my weekly newsletter
Every week I add a new design with related tutorials. Be sure to subscribe to receive an email notification with design inspiration.