My Creative Workbook
Christine de Beer - effortless floral craftsman
Durbanville Flower Club: Nature's Treasures, A Floral Art Exhibition at D'Ville Shopping Center Durbanville
Floral Carpet with the members of the Durbanville Flower Club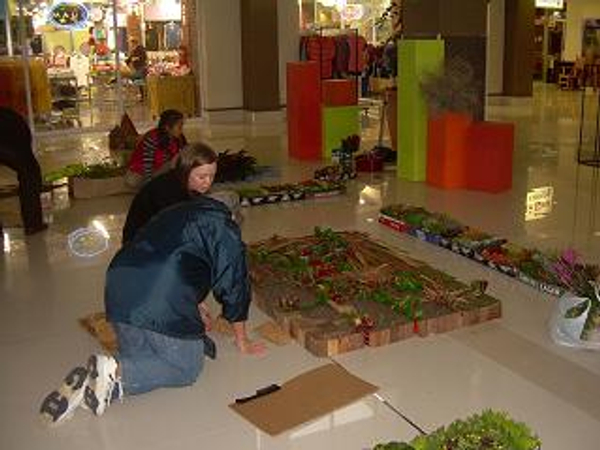 Early morning start on our Floral Carpet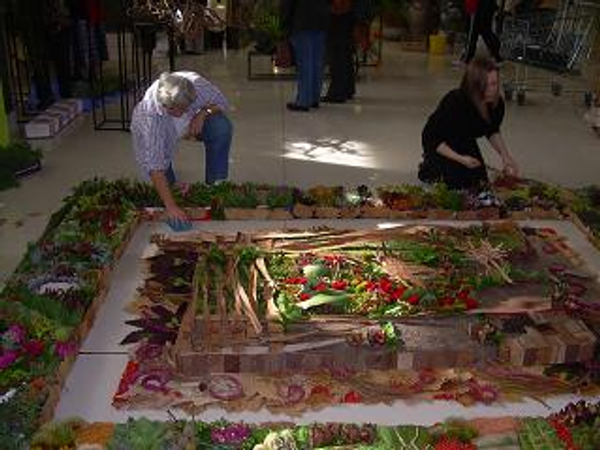 The members each made a 300mmx550mm block to create an outer edge for the carpet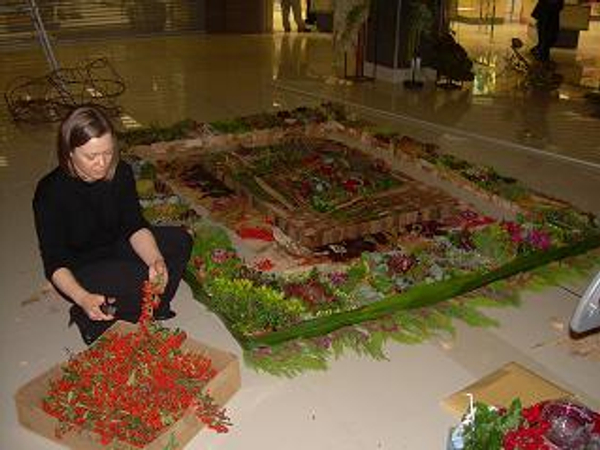 Long trailing carpet fringes were made of sections of Amaranthus, Firethorn, evergreen, flax and bark.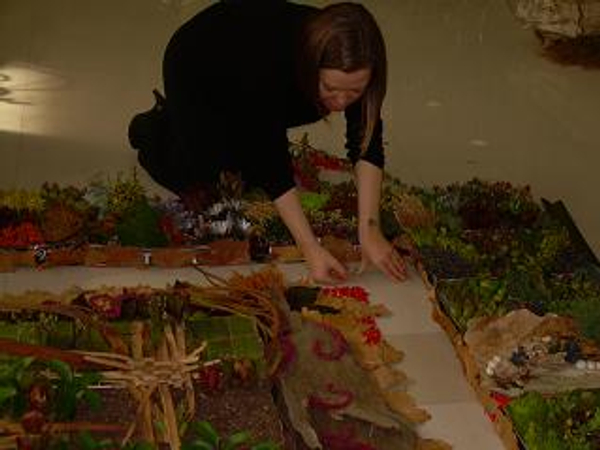 Pouring in the Firethorn (Pyracantha) berries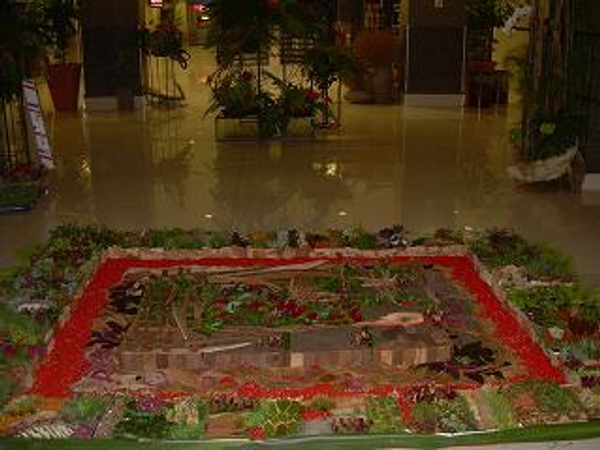 Floral Carpet done, just in time for the show.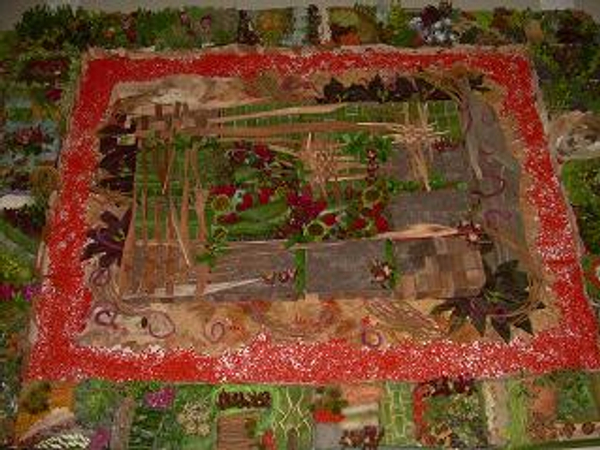 For the mid section I used roses, sunflower heads, bark, potting soil and foliage.
Floral Carpet Contributors
Eunice Dempers, Sunisa Malan, Vivienne Peterson, Edna Gooder, Judy Potgieter, Tessa Hendricks, Rosina Hickley, Yvonne Crystal, Helga Kruger, Maisie Rose, Una Bull, Polly Pai, Ann Young, Martin van Breda, Del Donnelly, Nonnie Vorster and Maureen Savage

I also coordinated the Floral Kneelers design at our Flower Festival And the 6 Wall Designs at another Church Flower Festival
Sign up for my weekly newsletter
Every week I add a new design with related tutorials. Be sure to subscribe to receive an email notification with design inspiration.