My Creative Workbook
Christine de Beer - effortless floral craftsman
Willow Spring
24 February 2016

and more
I use a few willow tips that I wire into a garland to make the spiral. See the Tutorial below for detailed instructions.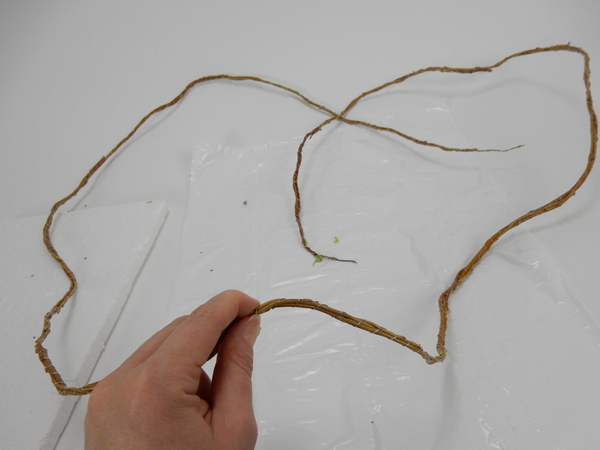 Find the middle point of a willow twig garland.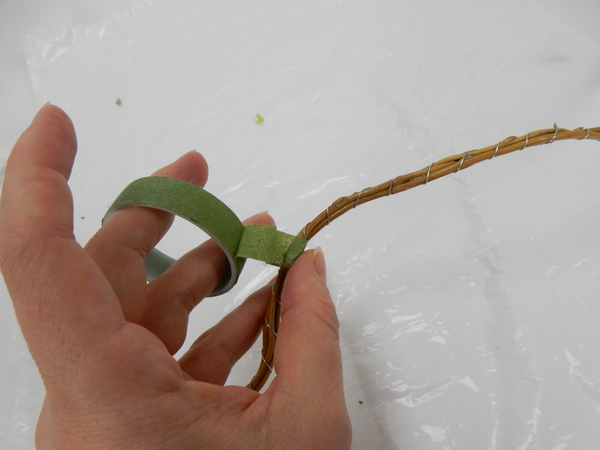 Mark the middle point temporarily with florist tape.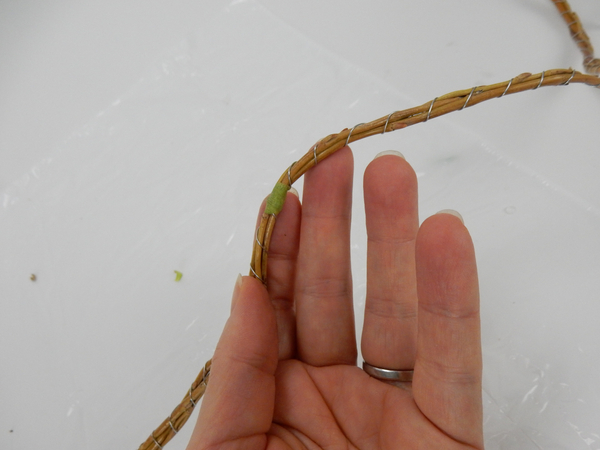 The one half of the garland is wrapped clockwise and the other counter clockwise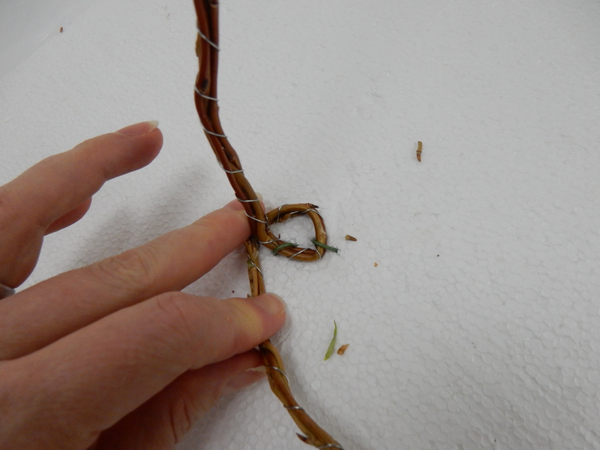 Pin this garland to a sheet of Styrofoam with a hairpin wire. Let the end of the garland point away from the Styrofoam and slowly start to manipulate the fresh willow tip garland to spiral out, working your way to the middle point.
See the Tutorial below for more information on how to Manipulate twigs
Slowly spiral the garland and pin it into position. Make sure not to snap or sharply bend the twigs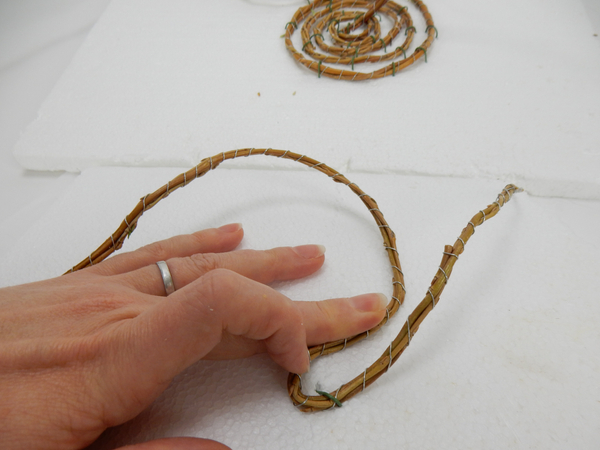 Pin the other end to a second sheet of Styrofoam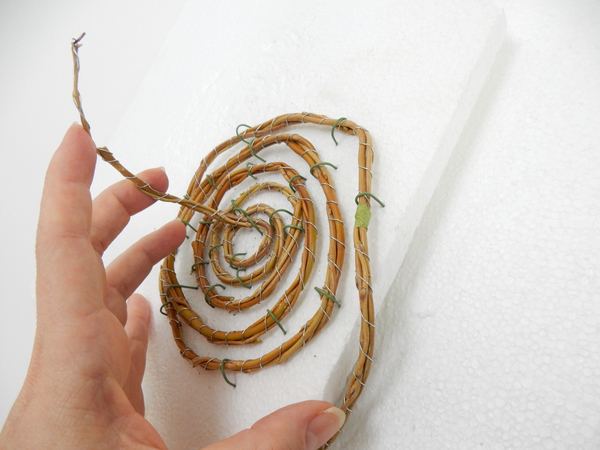 And spiral the willow twig garland back in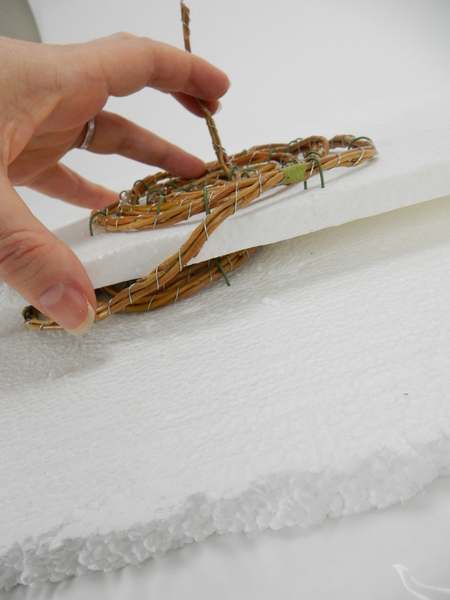 Place the two Styroofoam sheets on top of each other and set aside for the twigs to dry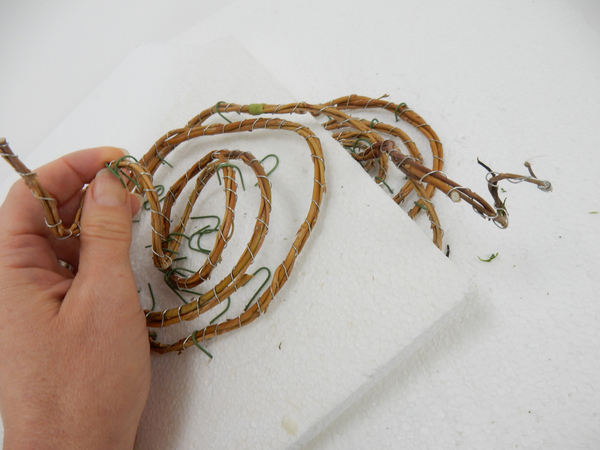 Remove the hairpins carefully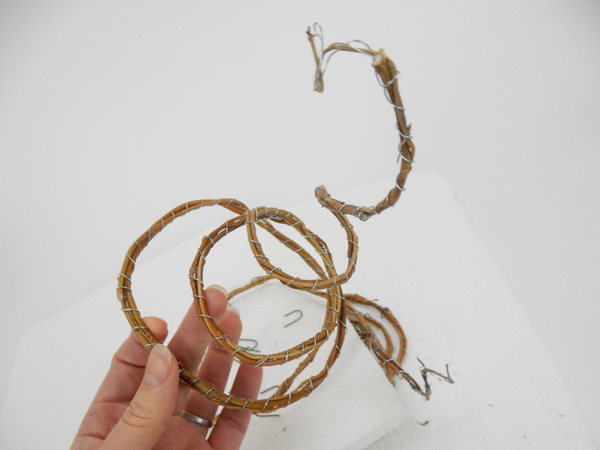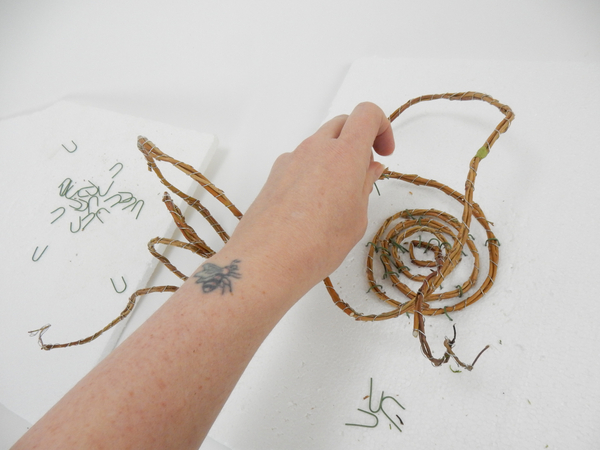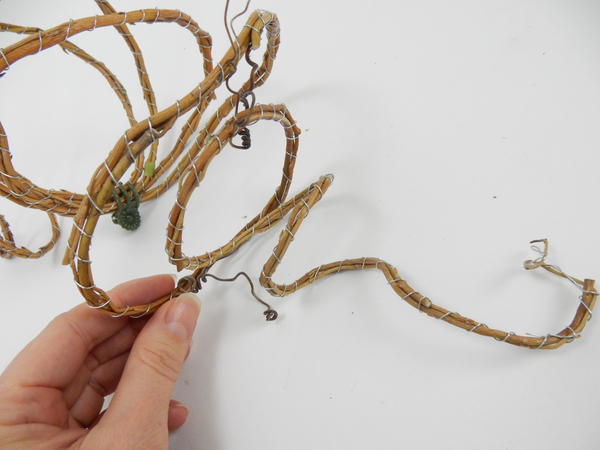 Glue in a few grape vine tendrils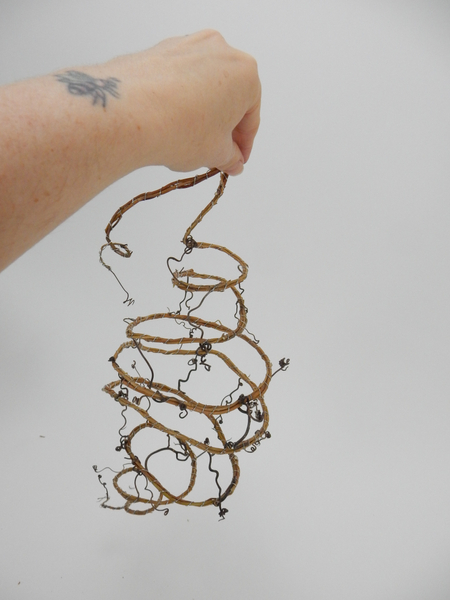 The spring is ready to design with
Sign up for my weekly newsletter
Every week I add a new design with related tutorials. Be sure to subscribe to receive an email notification with design inspiration.