My Creative Workbook
Christine de Beer - effortless floral craftsman
Glue a grapevine armature shaped like the petals of an open rose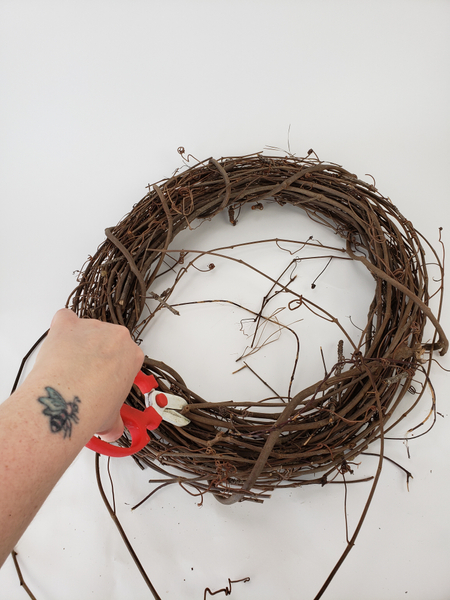 Place a circular grapevine wreath on a flat working surface. Inspect the vines. You are looking for sharper angled, round bends in the wreath. Snip these sections out of the wreath.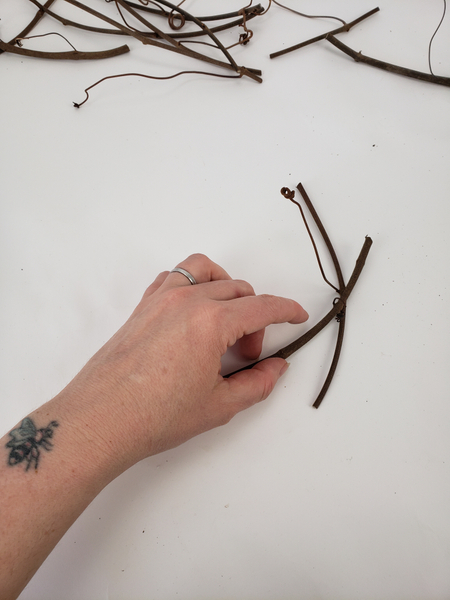 Start to glue the sections.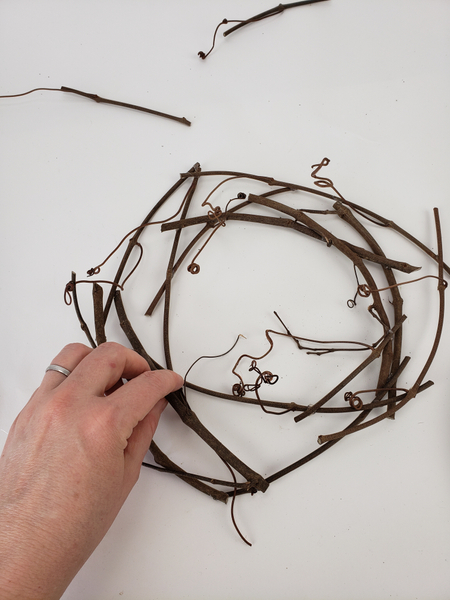 Shape the grapevine twigs to mimic the way a rose unfurls its petals.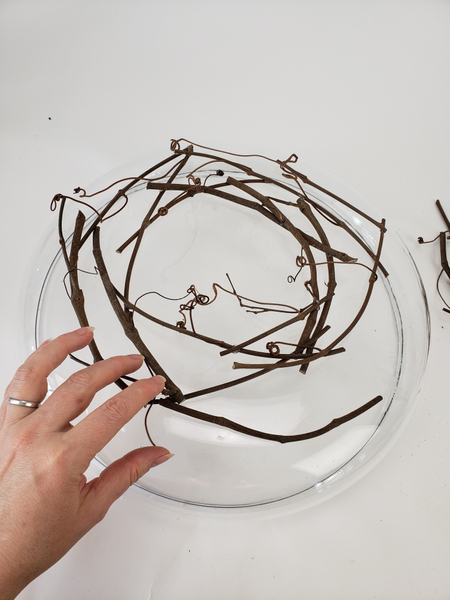 Measure the twigs against a shallow container so that it fits secure enough to suspend your flowers with the twigs and flowers above the water line and the flower stems resting in the water.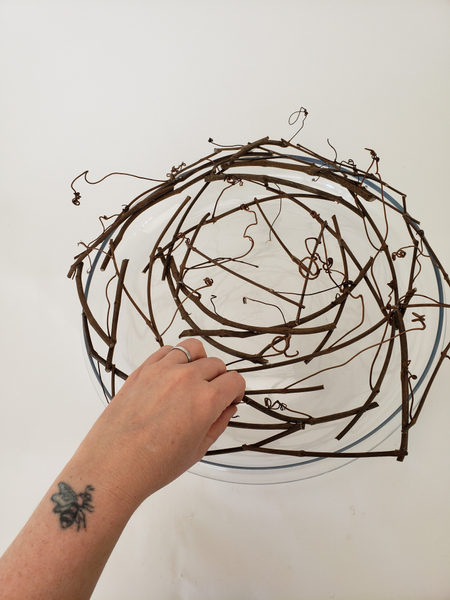 Continue to add twigs to create a full rose shape.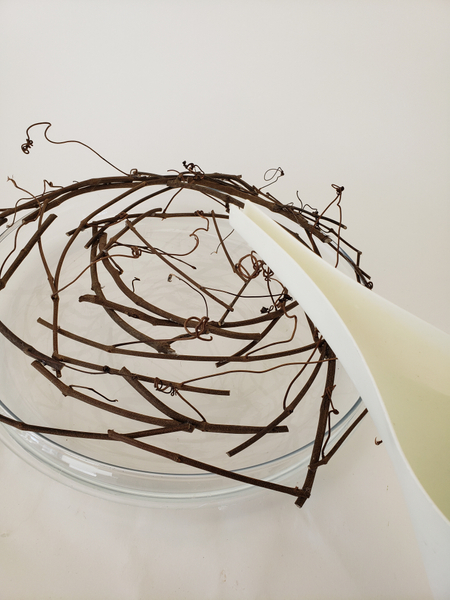 Fill the shallow container with water.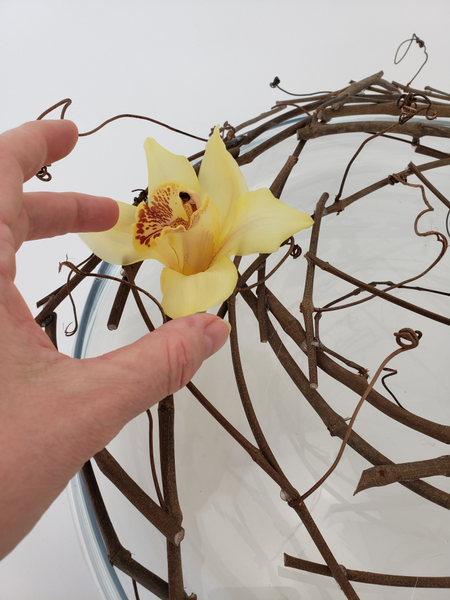 Add the fresh flowers into the armature. Do not overwhelm the armature so that the beautiful shape you created is covered. Rather add flowers to mimic a few dew drops on the rose petals.
For my design I also added a few sprouting stems just to bring a bit of spring green into the design.
Sign up for my weekly newsletter
Every week I add a new design with related tutorials. Be sure to subscribe to receive an email notification with design inspiration.