My Creative Workbook
Christine de Beer - effortless floral craftsman
I needed to make a very precise wood spinner for my Harnessing the Wind design, that will be stable, exactly the same shape and extremely light. But even though the spinner should be light it should also be able to be extremely strong and durable.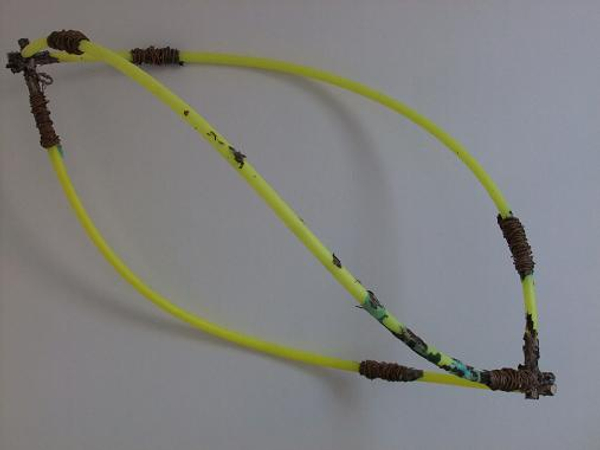 I made the outer blade shape from three plastic hoola-hoops. To create the exact shape I had to cut the hoops open and permanently twist them. For this I filled each hoop with boiling water to make it pliable. I poured out the water, shaped the pipe (to be exactly the same as the other two) and then cooled it down with ice water.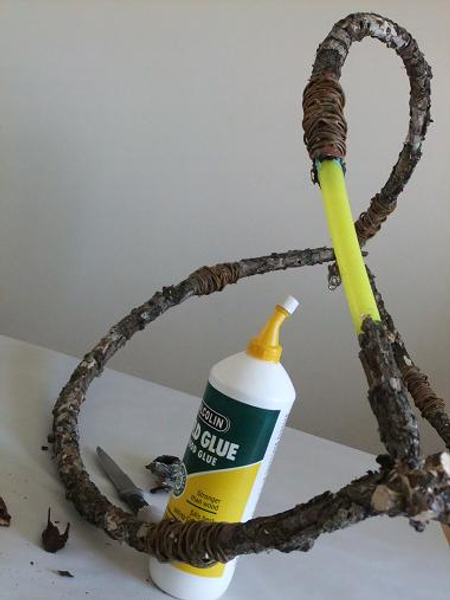 then covered the pipe with bark to resemble branches.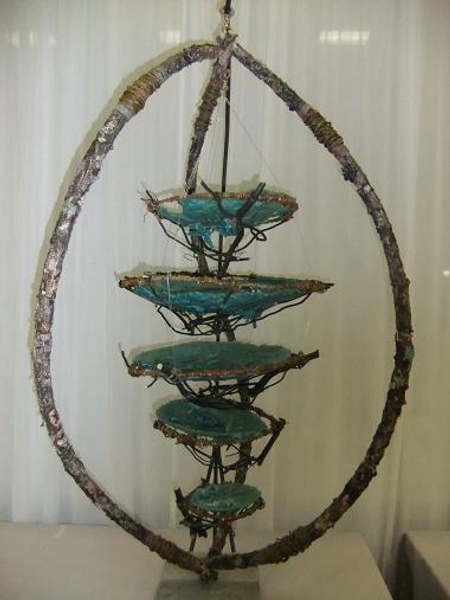 The inside of the spinner was made up of tiers of wax disks suspended in willow rings that I wove around wire to resemble a tornado or vortex.
I also wanted my spinner and wax disks to spin independently with the slightest of breeze.
Sign up for my weekly newsletter
Every week I add a new design with related tutorials. Be sure to subscribe to receive an email notification with design inspiration.