My Creative Workbook
Christine de Beer - effortless floral craftsman
Budding winter twigs with a fluffy fairy light garland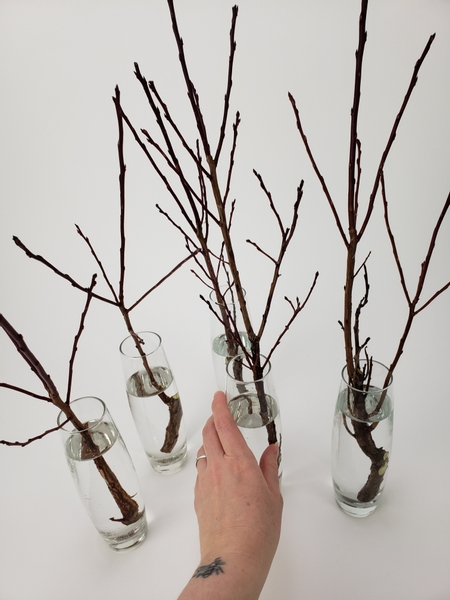 Place a few budding twigs in water filled bud vases.
Have a look at the twigs. If this were in nature where would the snow accumulate?

When creating a display or installation see where you can find something similar in nature to emulate. This adds credibility to your design. If you want to read more about creating believable floral illusions turn to page 273 of my book.

For more information about my book: The Effortless Floral Craftsman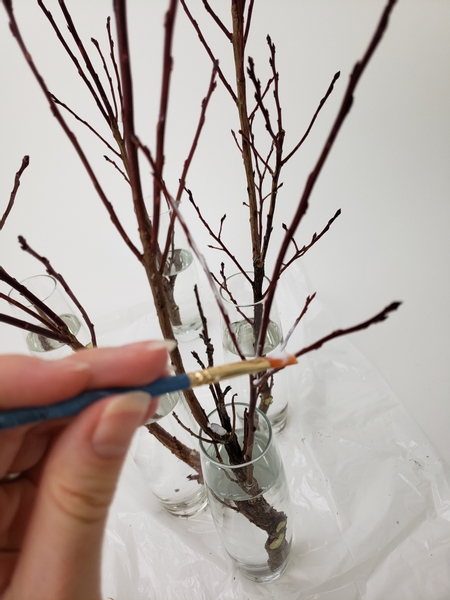 Paint the twigs with wood glue.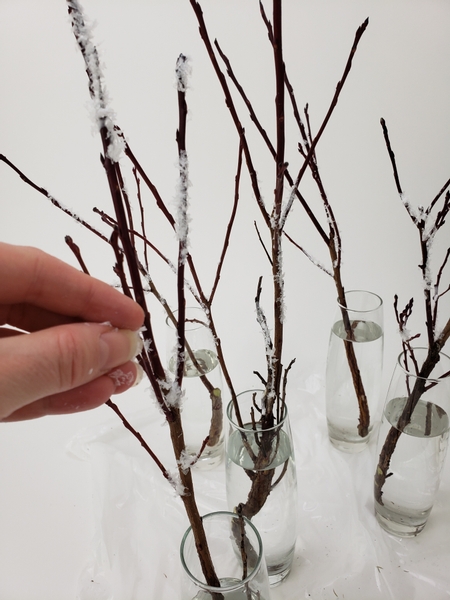 Sprinkle the glue painted sections with artificial snow from above so that it settles on the twigs.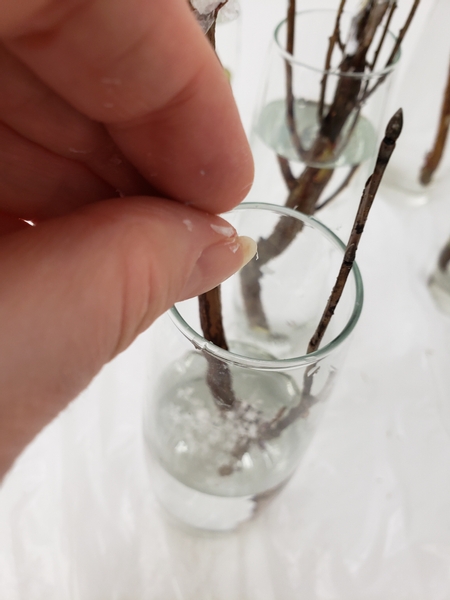 And add snow to the vases... but...
... this week I wanted to create a blizzard effect inside the vases without damaging the vase by gluing the snow to it. I also wanted to be able to clean out the water as needed without having to replace the snow each time. My solution is so easy! See my tip this week in our email for a detailed picture and explanation. If you are not yet signed up for the email, the button is below this post.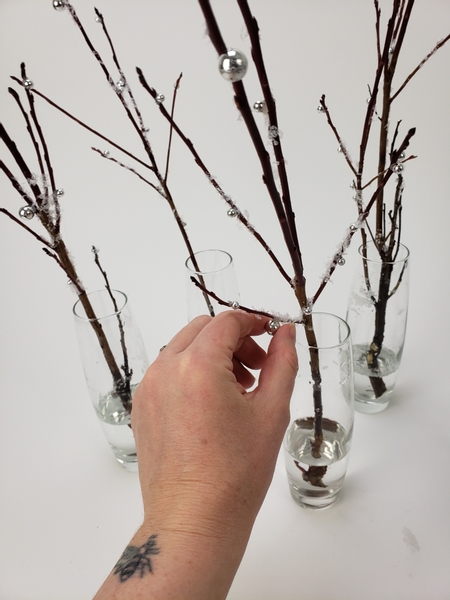 Glue in a few shiny beads to reflect the light onto the twigs.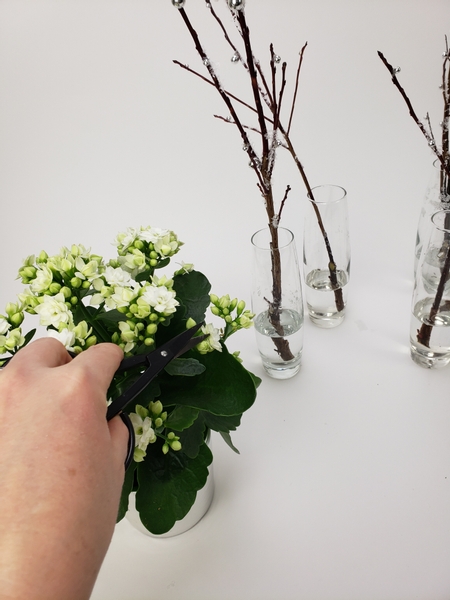 Cut Kalanchoe flowers from the plant...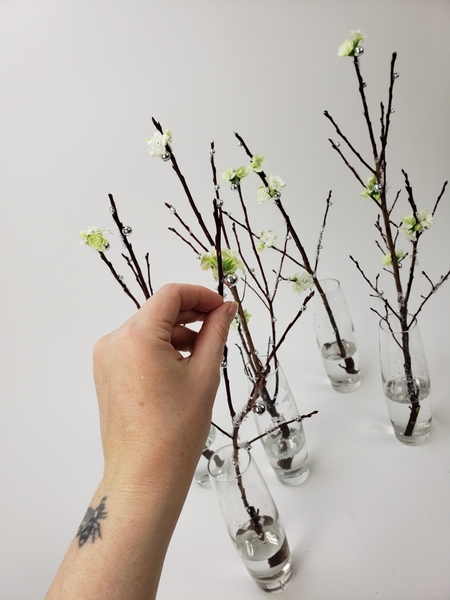 And glue the flowers into the design with floral glue.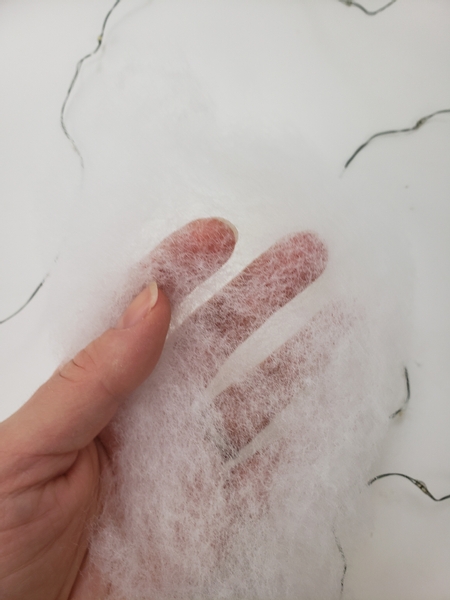 Fluff out filler or cotton wool into a long section...
If you want a bit more detail about fluffing out cotton wool to look like snow or want to read more about filler see the Tutorials below.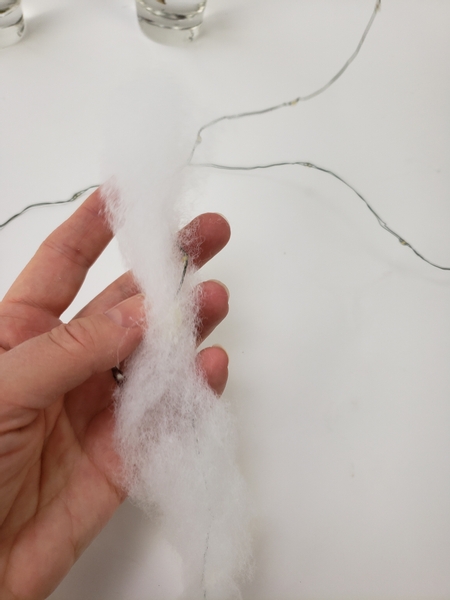 Roll the wool around a fairy light.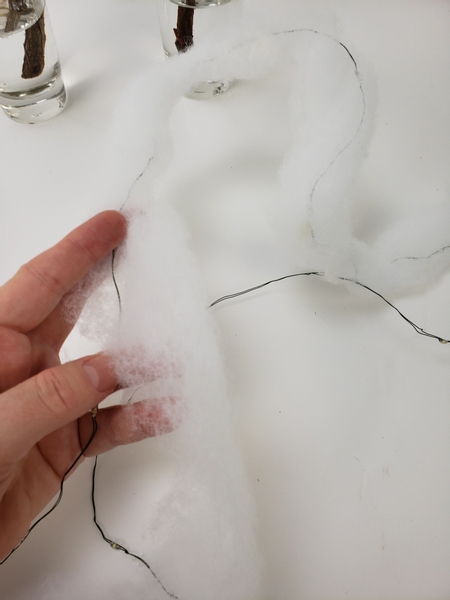 Secure the wool with the tiniest drop of hot glue possible and add the next section to cover the entire string of lights.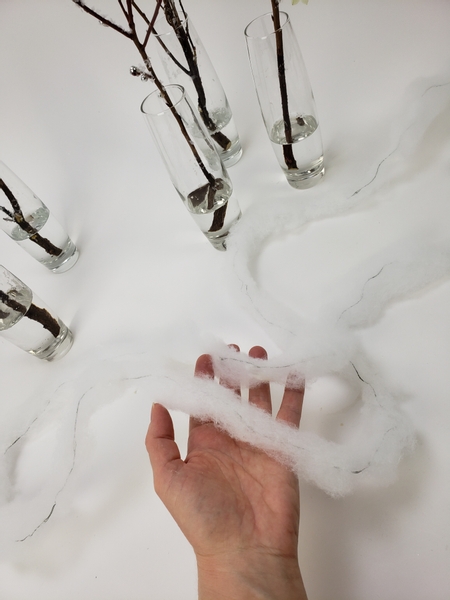 Make sure the layer of wool is as thin as possible so that the lights cast a soft glow...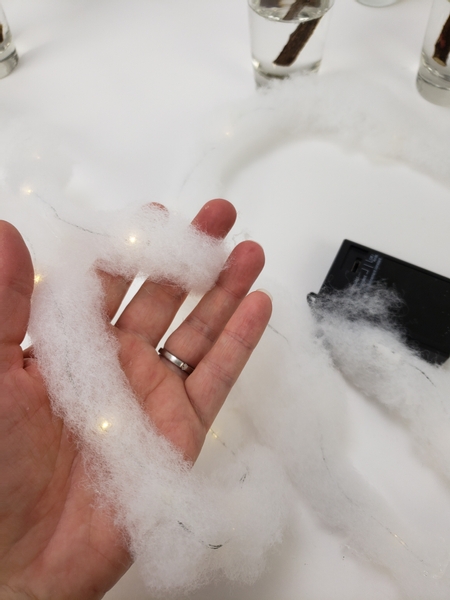 ... When you switch the lights on.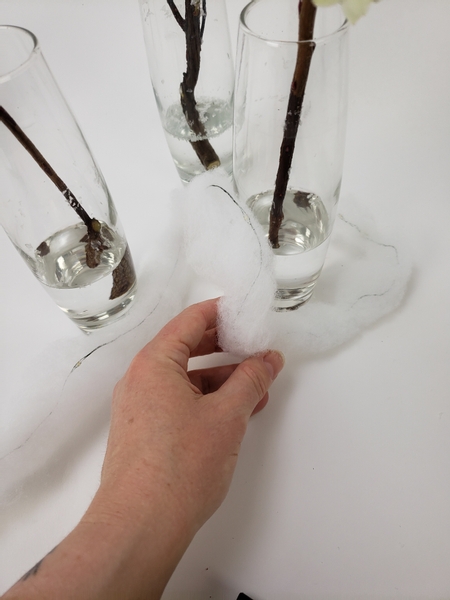 Arrange the snow lights around the vases...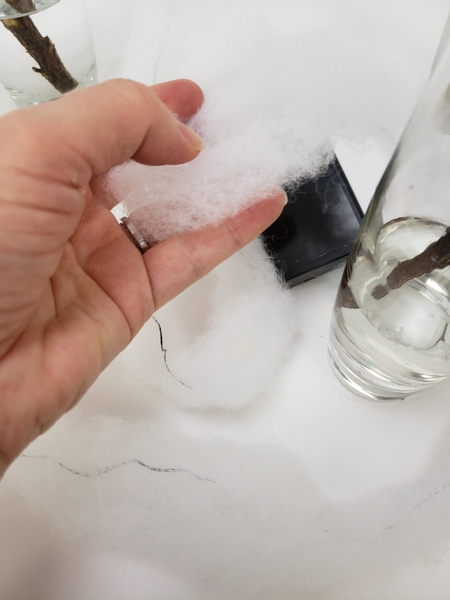 And conceal the battery pack with a bit of fluffed out wool "hat" so that you have easy access to it.
Sign up for my weekly newsletter
Every week I add a new design with related tutorials. Be sure to subscribe to receive an email notification with design inspiration.