My Creative Workbook
Christine de Beer - effortless floral craftsman
Foam pin holder drying rack
This is a convenient way to keep flowers perfectly upright while you wait for glue to dry.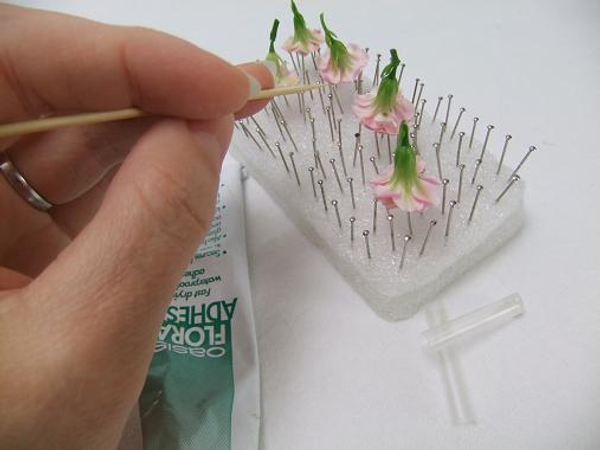 I keep my pins stuck in foam in my Tool Bag but it is also handy as a glue drying rack. Pull out a few pins and place the delicate flowers upside down on the pinheads. This will keep them steady for you to apply glue and you can let them sit there while you wait a few seconds for the glue to become tacky.
I prefer not to design flowers dry and include some sort of a water source even when I glue flowers into a fragile armature. Follow the link below to see how I use drinking straws as a secret water source.
Sign up for my weekly newsletter
Every week I add a new design with related tutorials. Be sure to subscribe to receive an email notification with design inspiration.