My Creative Workbook
Christine de Beer - effortless floral craftsman
Snowy Pinecone with green tomato berries and Kalanchoe flowers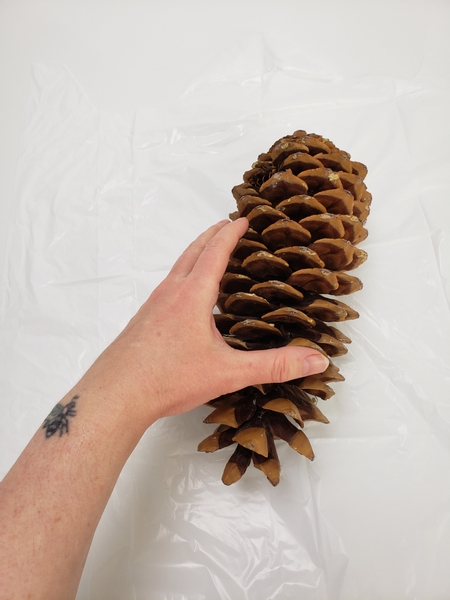 Bring in the largest pinecone to thoroughly open up as it dries out.
Line your work surface to protect it from the sticky pinecone sap. This sticky xylem and phloem contains nutrients and sugar for the tree and is perfectly harmless... but rather sticky. You can bake the sap away in a warm oven (about 200 degrees Fahrenheit) for up to an hour or soak the cones in diluted vinegar for 30 minutes. If there are no bugs and mildew on the cones you can also craft with it as is.
A bit of stickiness and that wonderful pine smell is part of the Christmas feeling... so I stick to that (see what I did there?)

If you are wondering what is the best way to line your working surface I have a tip for you on page 19 of my book where I show you what I stock up on for my design space.
For more information about my book: The Effortless Floral Craftsman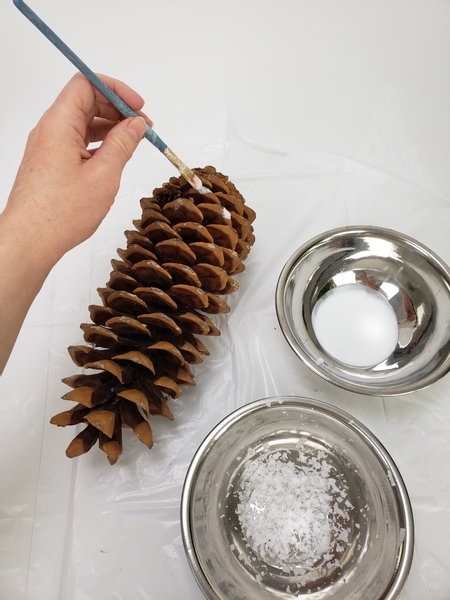 Paint the cone tips with wood glue...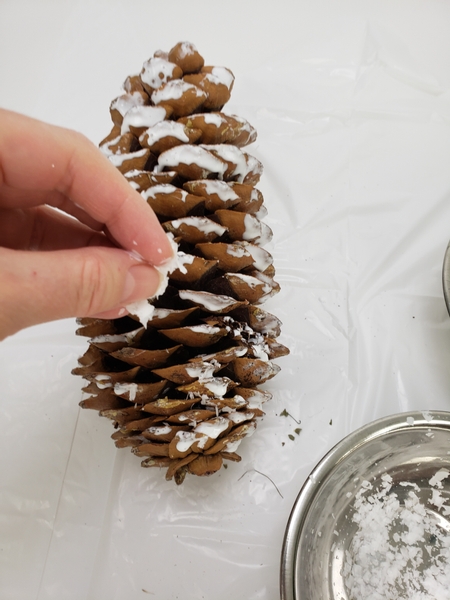 ... and sprinkle artificial snow so that it covers the glue.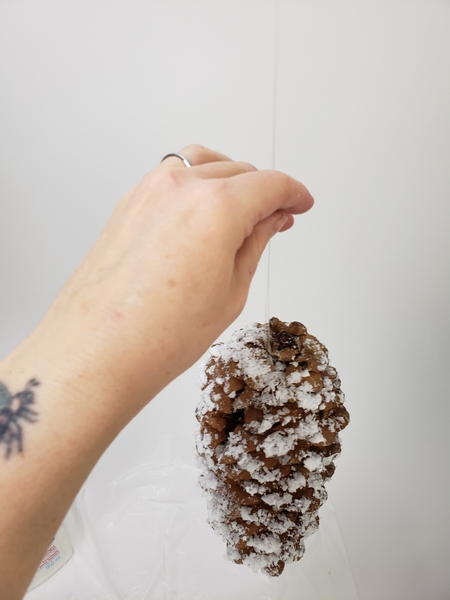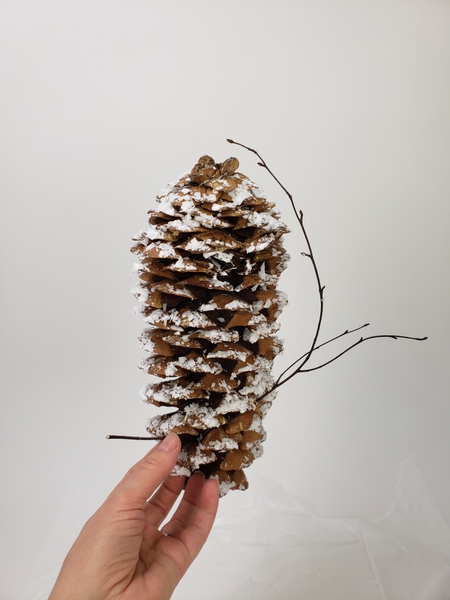 Glue in a few sticks to drape around the edge of the cone.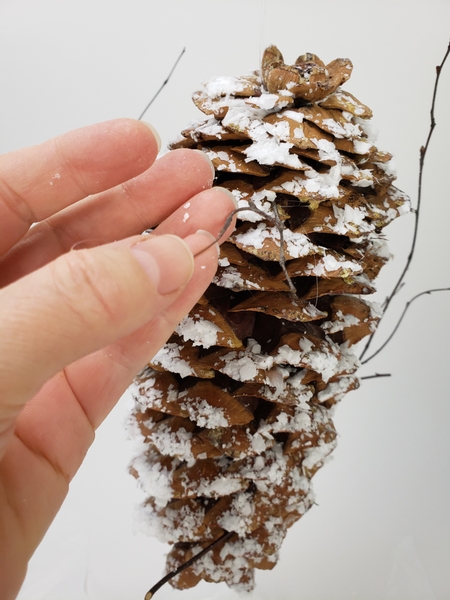 And a few more sticks to grow out of the pine cones.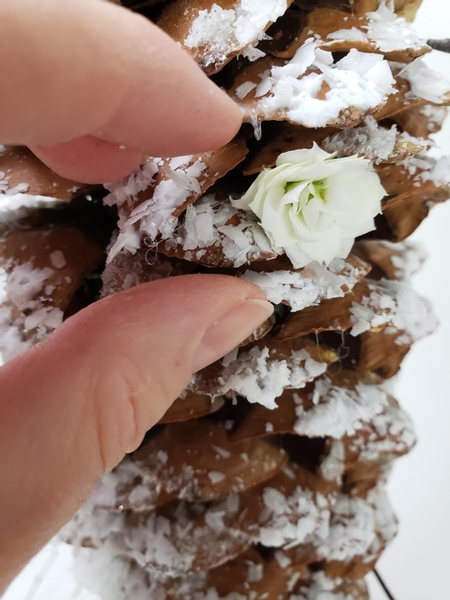 Glue in the Kalanchoe flowers with floral glue. The flowers are cut from succulent plants, need no water source and will magically remain looking this beautiful for about a week longer than you expect it to!
I do have a tip for you for placing the flowers and wanted to explain in more detail so I added it to our weekly notification email. Feel free to reply to the email if you have a comment (or a tip to remove the wax from your hands) or just to say hi. The sign up is below this post.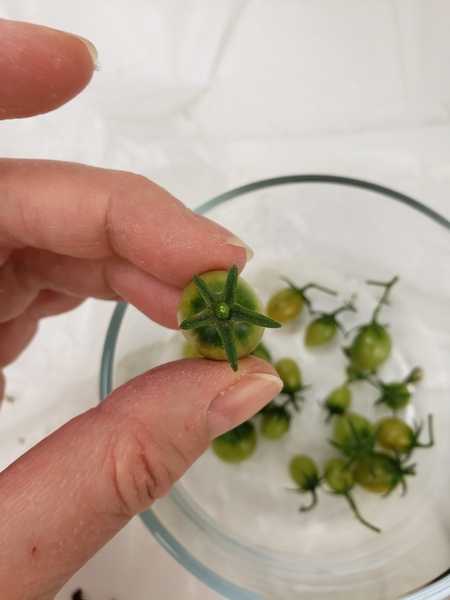 Next I added a few tiny green tomatoes that I have been treasuring for this design out on my balcony garden.
I just love the star shaped sepal of the berries! Prefect for a natural Christmas details.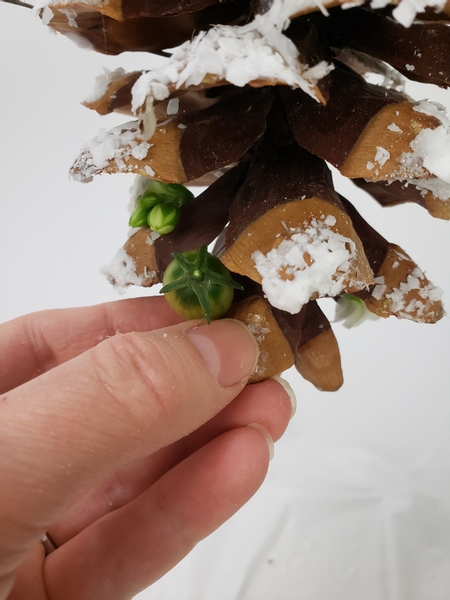 Glue the berries into the design, at an angle, so that you can see the sepals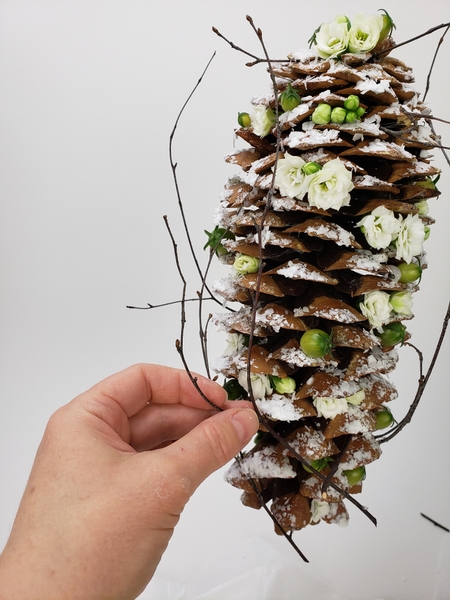 Add a few more twigs to drape over the flowers and the berries.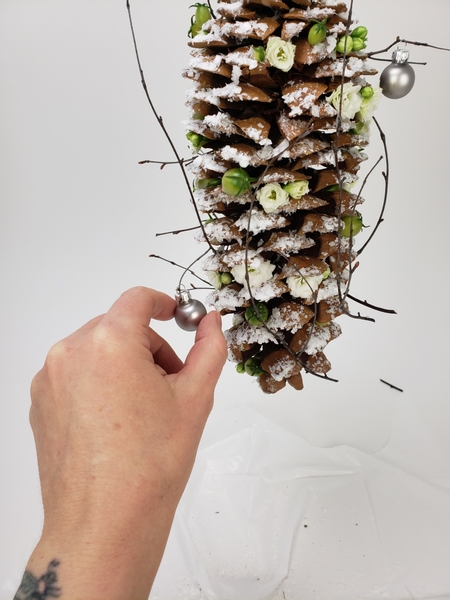 Hang a few baubles on the twigs...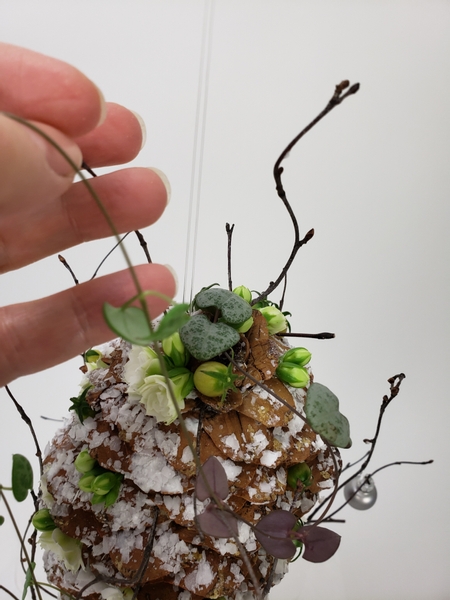 Drape a few rosary vines around the pinecone...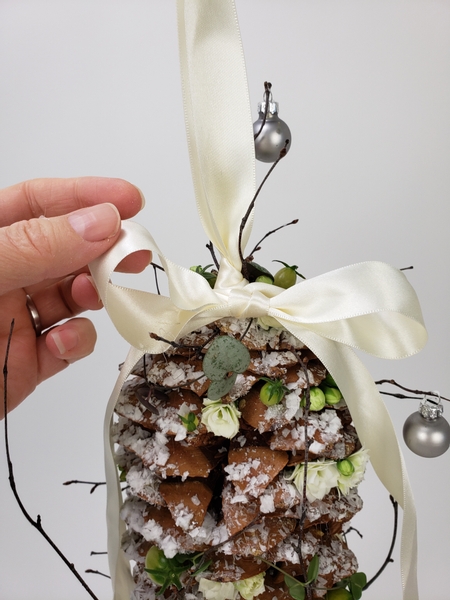 And finish the design with a pretty bow.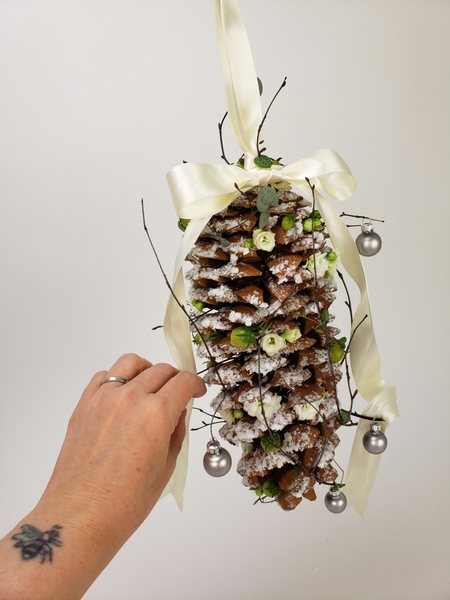 That drapes down the sides of the design so that it looks pretty from all sides as it spins.
Sign up for my weekly newsletter
Every week I add a new design with related tutorials. Be sure to subscribe to receive an email notification with design inspiration.