My Creative Workbook
Christine de Beer - effortless floral craftsman
Connect the dot grass Armature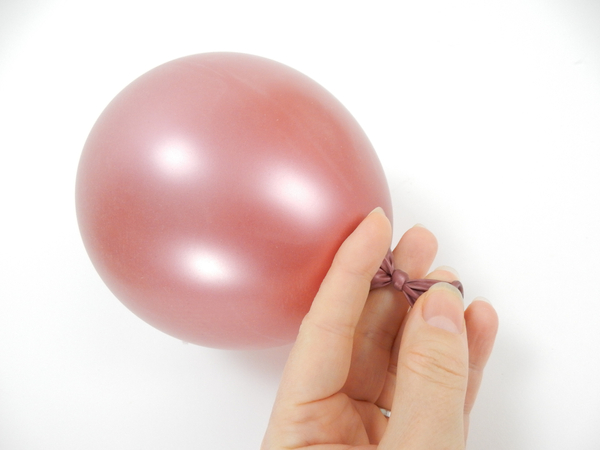 Blow up the balloon and secure with a knot
Rest the balloon on a drinking gl;ass to make it easier to work with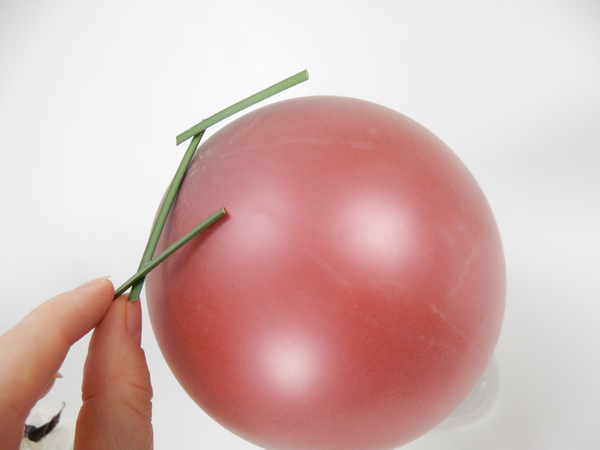 Place three grass snippets on the balloon and secure the end pieces with a small dot of flower glue.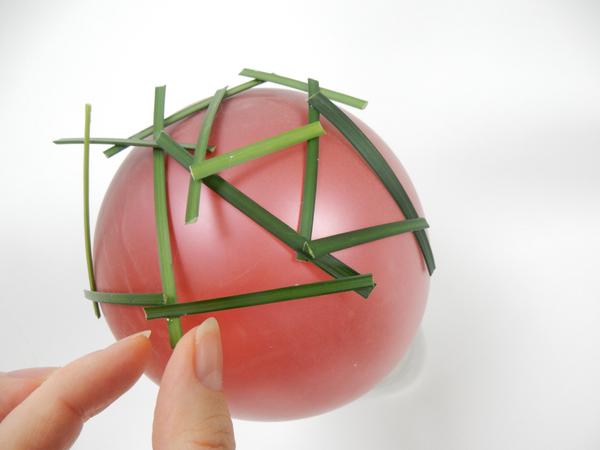 Glue in a few more grass snippets leaving gaps between the blades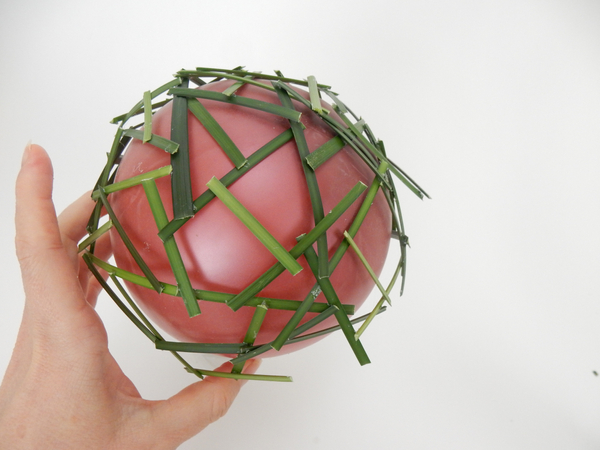 Follow the curve of the balloon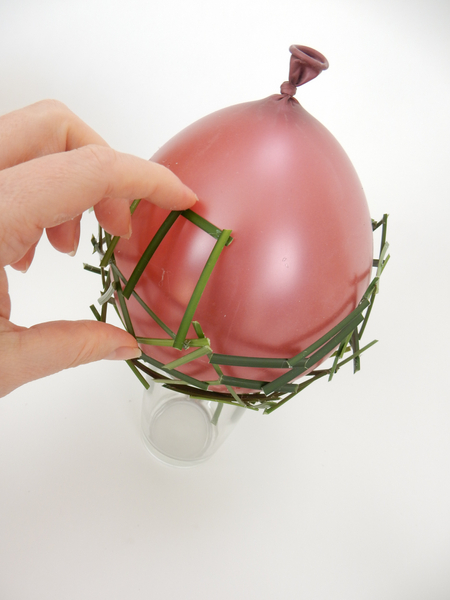 Flip the balloon over to rest the grass side on the drinking glass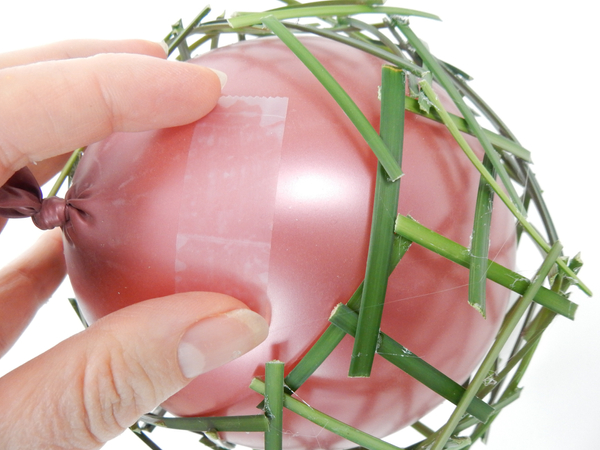 Cover the balloon leaving only a gap at the top. Simply popping the balloon is too violent and the snippets of grass might break as well. Place a length of tape on the balloon
See the Tutorial below for more information on how I slowly release the air from a balloon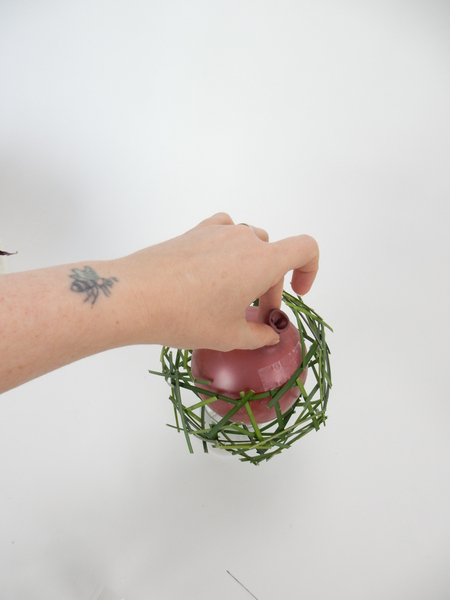 Let the air out and remove the balloon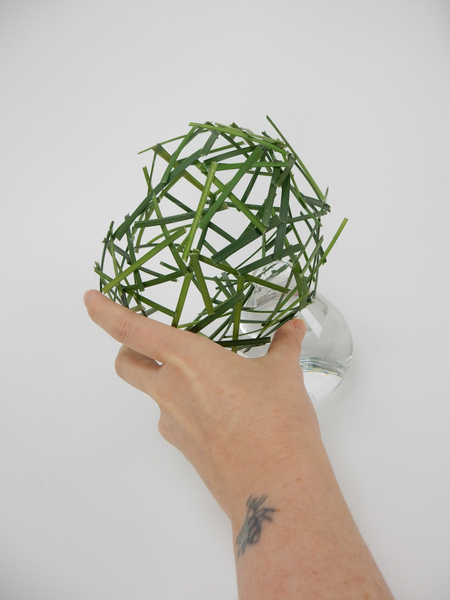 Fill a small glass vase with water and set the grass armature on the vase. Add the fresh flowers.
Sign up for my weekly newsletter
Every week I add a new design with related tutorials. Be sure to subscribe to receive an email notification with design inspiration.