My Creative Workbook
Christine de Beer - effortless floral craftsman
Kenzan leaf rack
15 November 2017

and more
Design note: Now normally I would remove the messy pollen from the lily but in this design I left the golden stamens to drop gently onto the petals to bring out the gold in the autumn leaves. See the Tutorial below if you want to rather remove the messy pollen.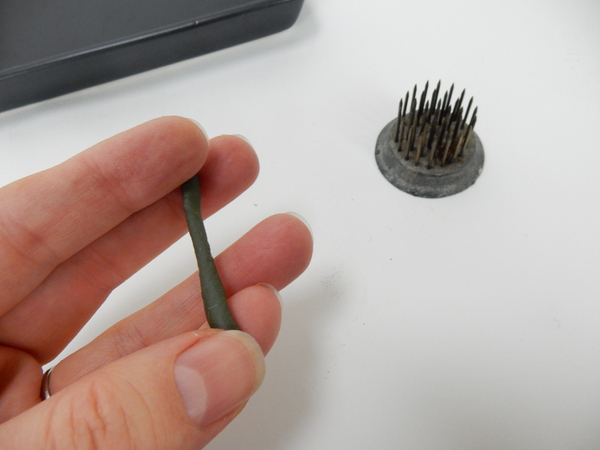 Roll a long worm from floral fix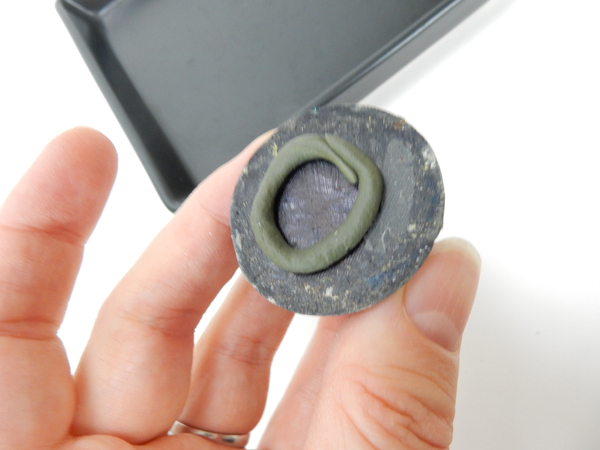 Connect the ends and fix it to the bottom of a Kenzan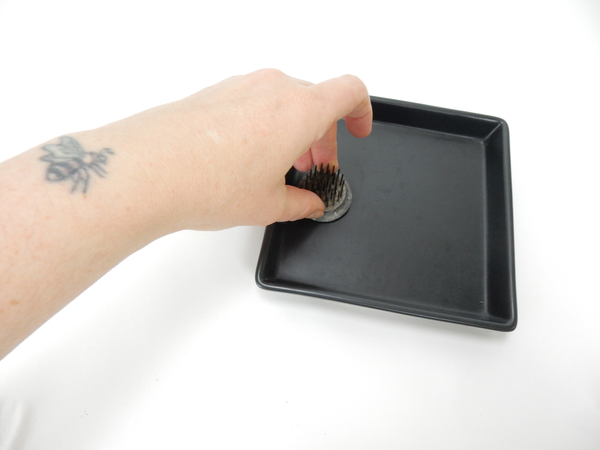 Press the Kenzan onto the design container and twist. This creates a seal and the Kenzan is secured to the container.
See the Tutorial below for detailed instructions on how to secure a Kenzan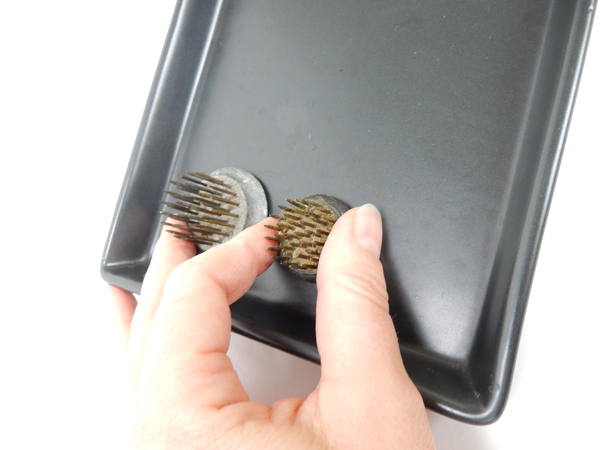 For this design I placed two Kenzans in the bottom of my container, with a tiny gap between them.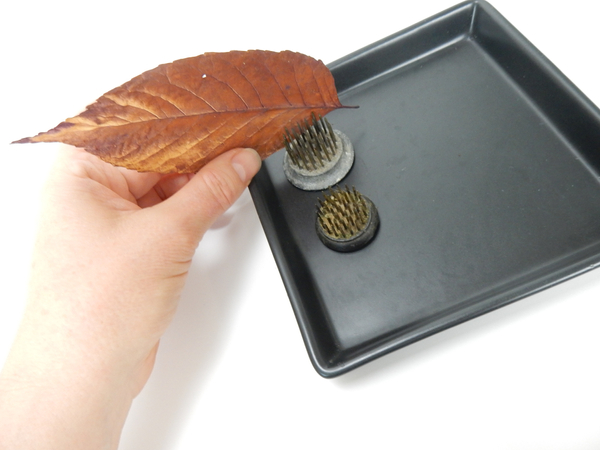 Slip the leaf to rest between the metal teeth of the Kenzan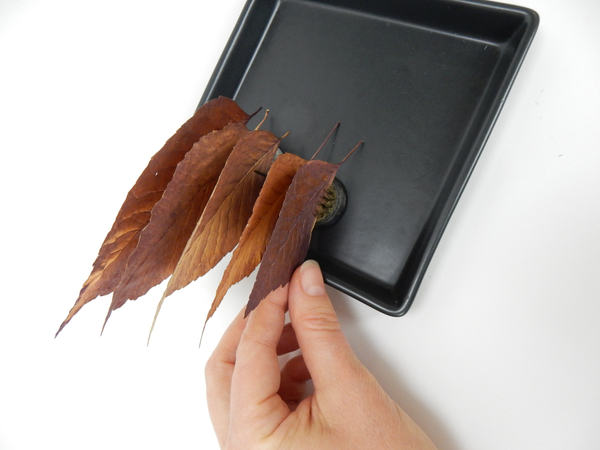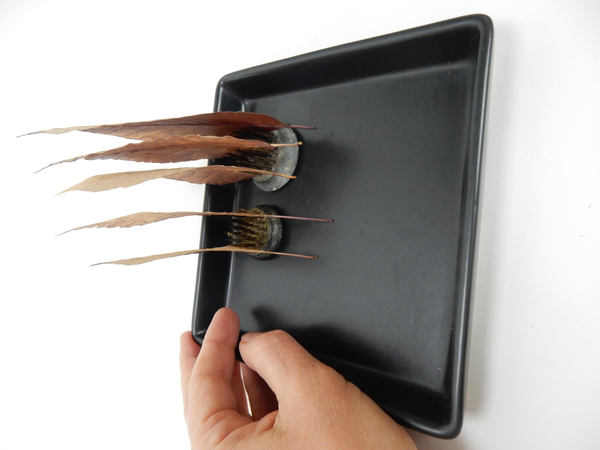 Play around with the placement. I placed mine from big to small with a few prominent gaps in between.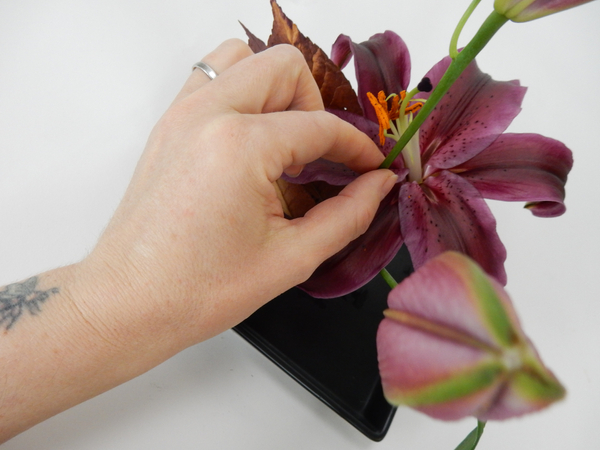 Place your flower stem in the teeth of the Kenzan.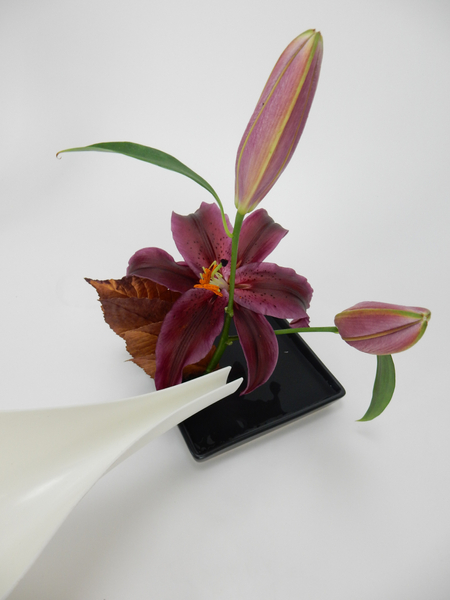 Fill the container with water.
Sign up for my weekly newsletter
Every week I add a new design with related tutorials. Be sure to subscribe to receive an email notification with design inspiration.