My Creative Workbook
Christine de Beer - effortless floral craftsman
Craft a padded wooden Dowel to position a leaf cone into the sharp teeth of a Kenzan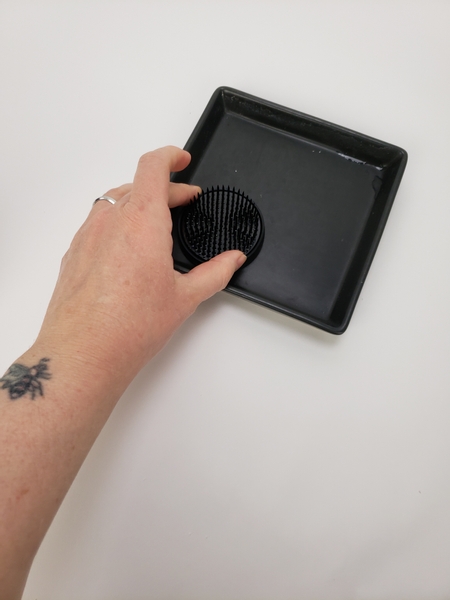 Position a Kenzan in a shallow container.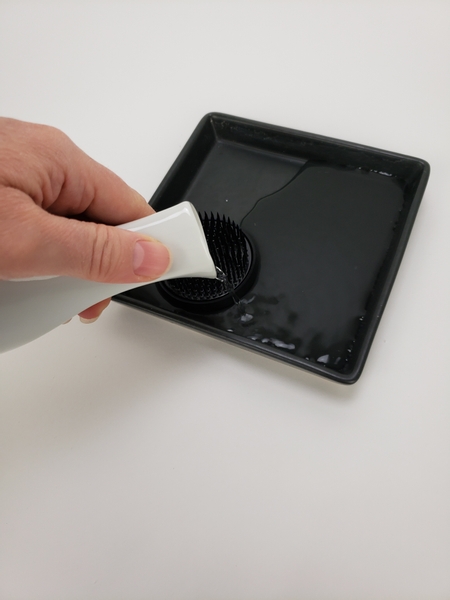 Fill the container with water to make sure the top of the weight (ideally most of the teeth as well) falls below the water line.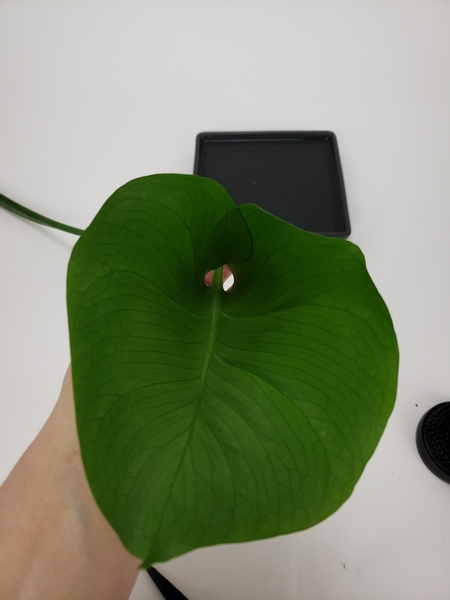 Roll a large leaf (I used a Monstera) into a cone. Secure the cone with a drop of floral glue or pin it with a sharp twig.
See the Tutorial below for more detailed instructions on how to secure a cone.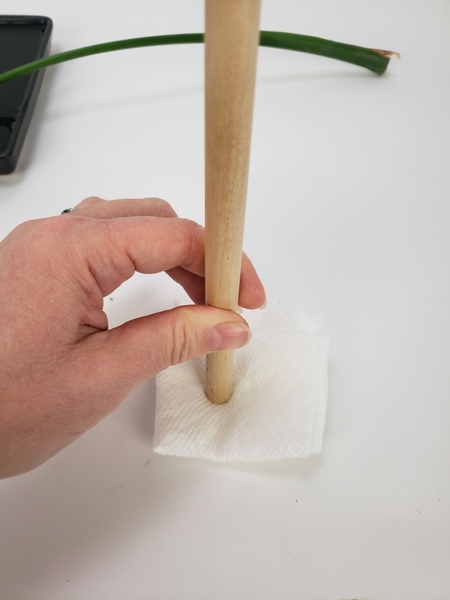 To make the padded stick fold a piece of fabric into a square. I used a paper towel. Rest a dowel in the middle of the folded paper towel.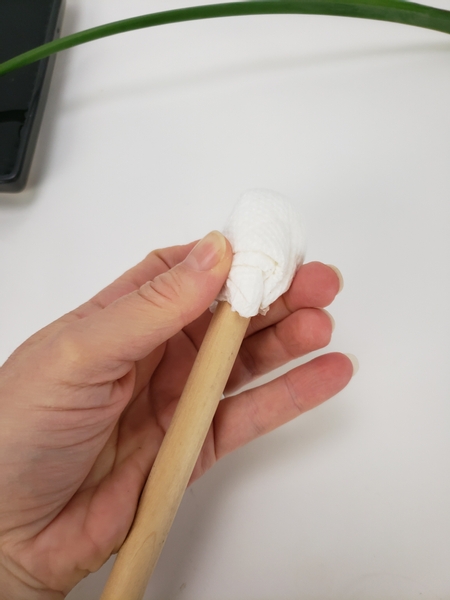 Wrap the paper towel around the dowel...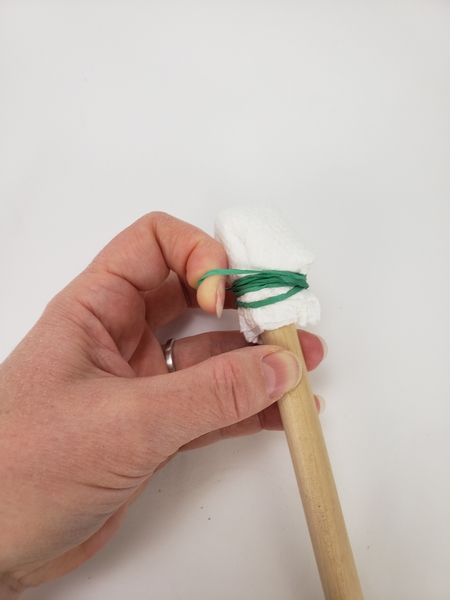 And secure the paper towel with an elastic band.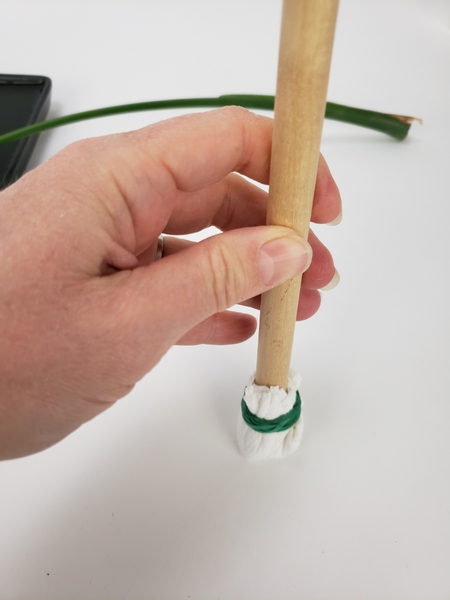 Stamp the covered dowel on your working surface to make sure it is well padded.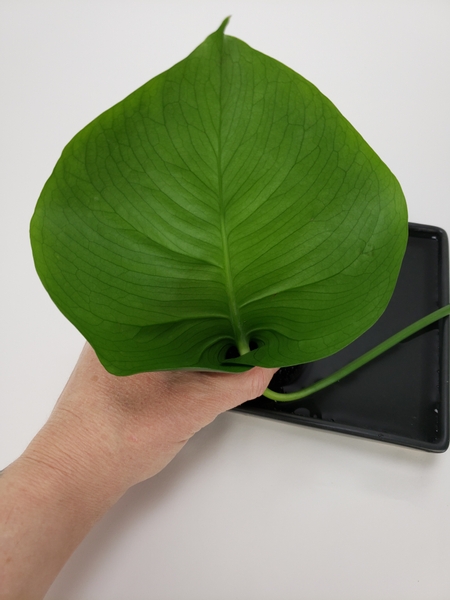 Position the leaf cone on the Kenzan...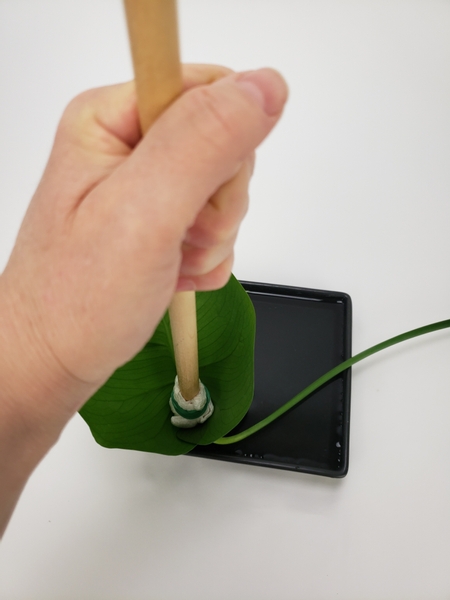 Press the leaf into the Kenzan with the padded dowel.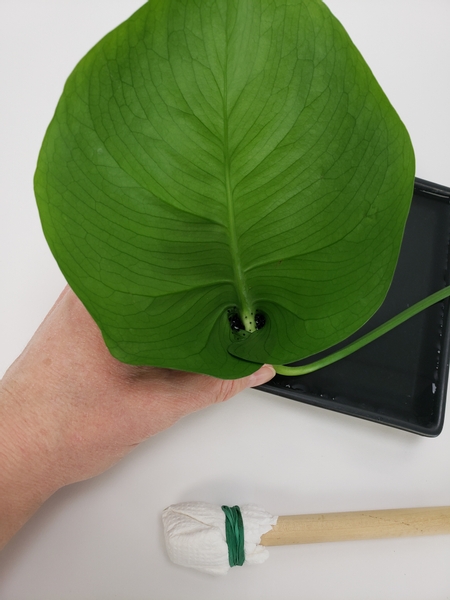 So that the stem part is skewered into the teeth but the leaf is undamaged......
Book readers turn to page 129 of my book where I show you ways to help hydrate your flowers... and keep them in position in your design.

For more information about my book: The Effortless Floral Craftsman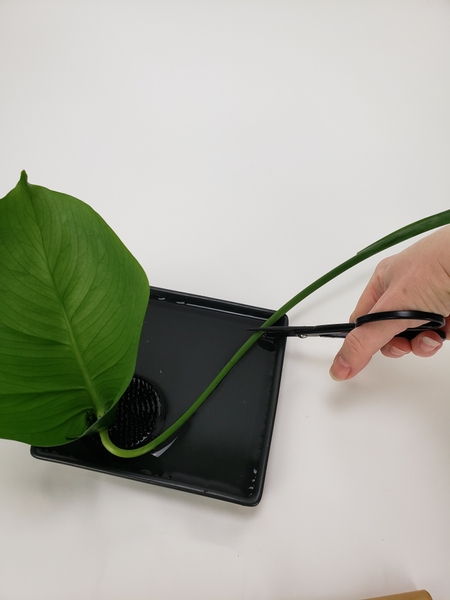 Cut the stem shorter so that it nestles in the container under the water.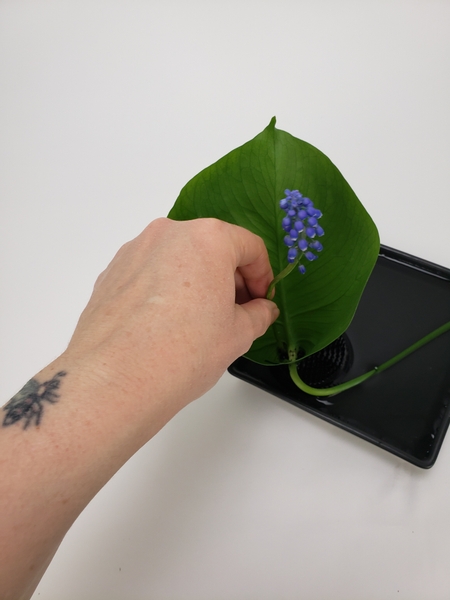 Place the grape hyacinth flowers so that it is skewered into position.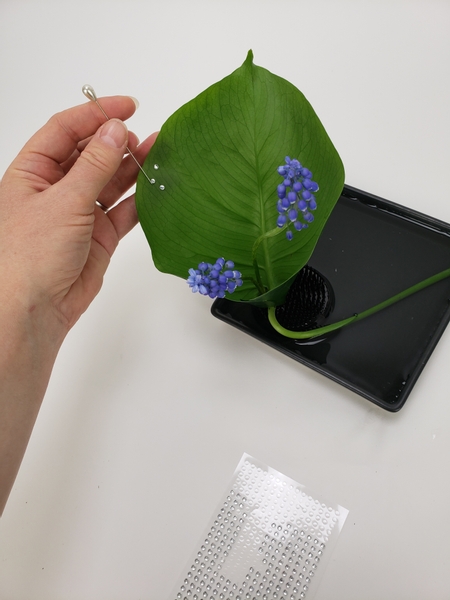 Add a few glittering dew drop crystals into your design.
These dew drop crystals are doing double duty. They are also a treasure map. I tell you more about leaving tiny hints in your designs in our email this week. If you are not yet receiving an email from me every Wednesday morning (Vancouver time) you can sign up below this post. The email is for us to connect. I share something about the design that I have discovered and you can reply to me with your comments, questions... or to say hi and tell me what is happening in your floral world. I love hearing from everyone... please do.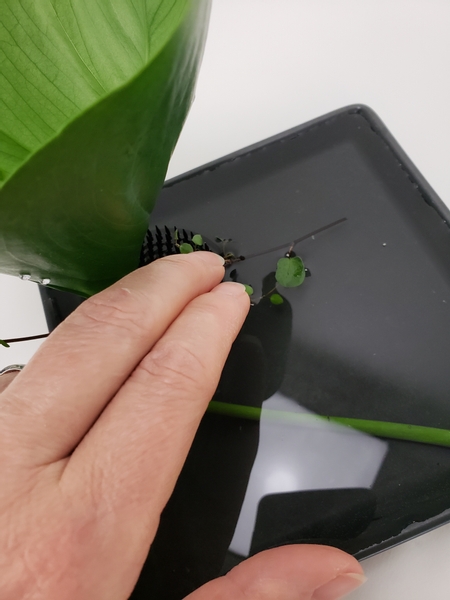 And finish the design with a dangling wire vine, gently secured between the Kenzan teeth so that it remains hydrated.
Sign up for my weekly newsletter
Every week I add a new design with related tutorials. Be sure to subscribe to receive an email notification with design inspiration.