My Creative Workbook
Christine de Beer - effortless floral craftsman
A weave creates a strong cone base for the design. There are two ways to shape a woven cone:

Roll the cone shape: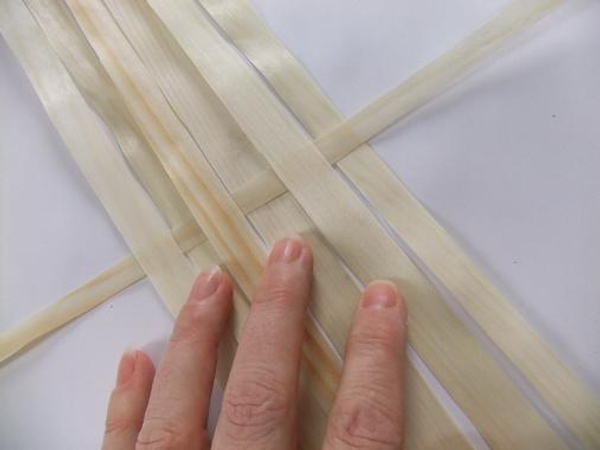 Rip a sheet of Kyogi paper or thin shaved wood into thin strips. Start to weave the strips in a plain weaving pattern.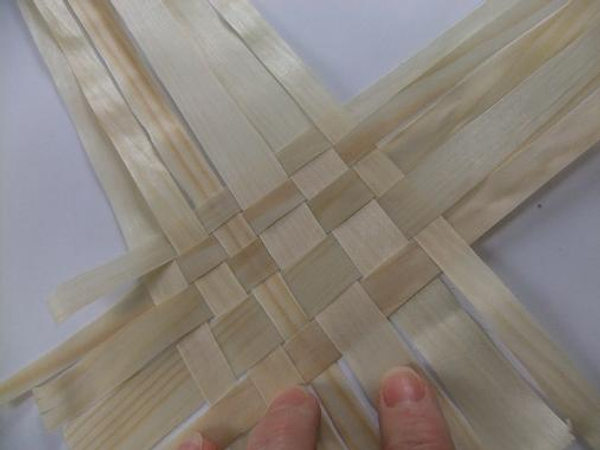 Add a few more strips and weave them in following a over and under pattern.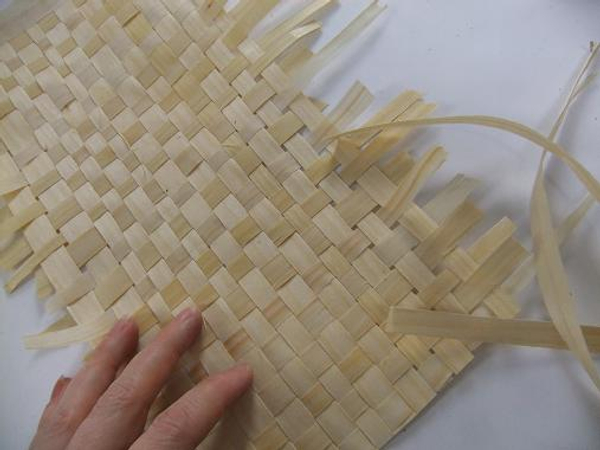 Woven mat ready to shape into cones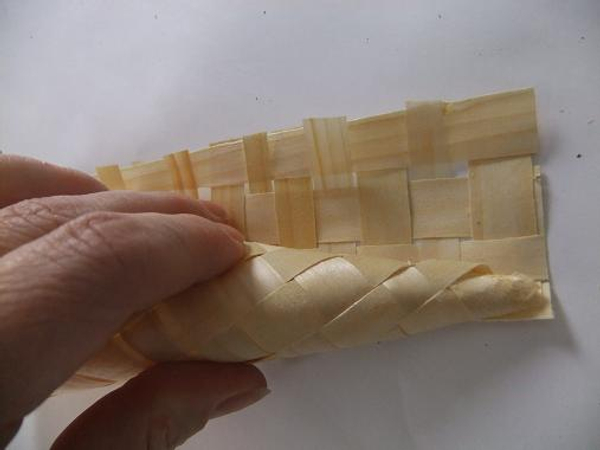 Cut the woven mat in three and tightly roll the cone shape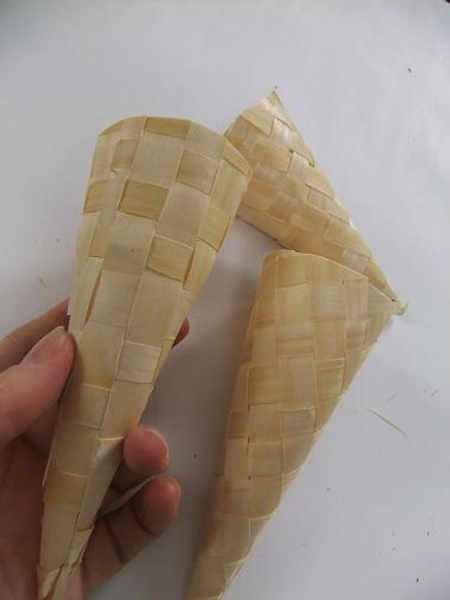 Glue the strands that overlap
Weave the cone shape:

Weaving the cone creates a wider opening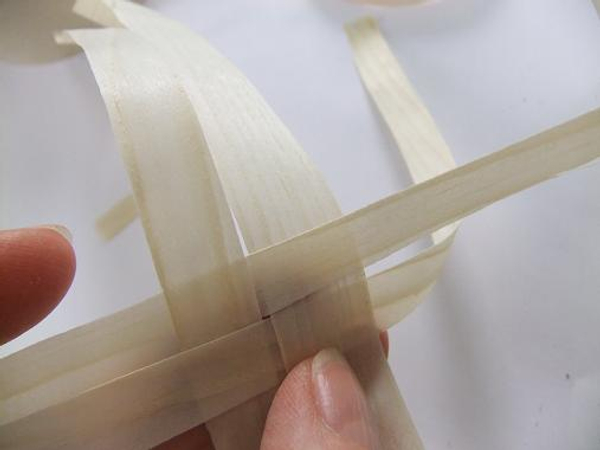 Weave four strands of shaved wood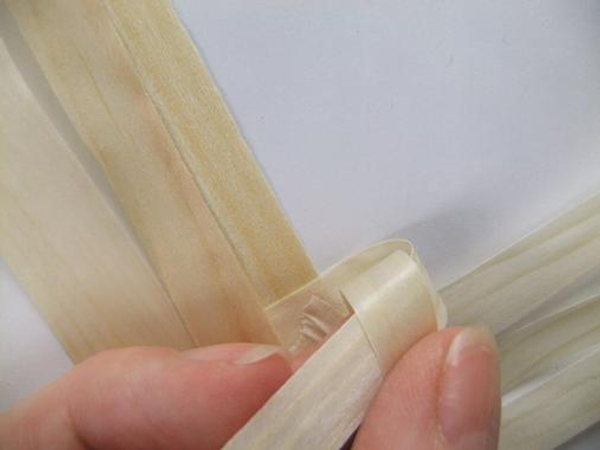 Secure the weave with a small bit of masking tape and fold the strips over to create a sharp triangle at the bottom of the cone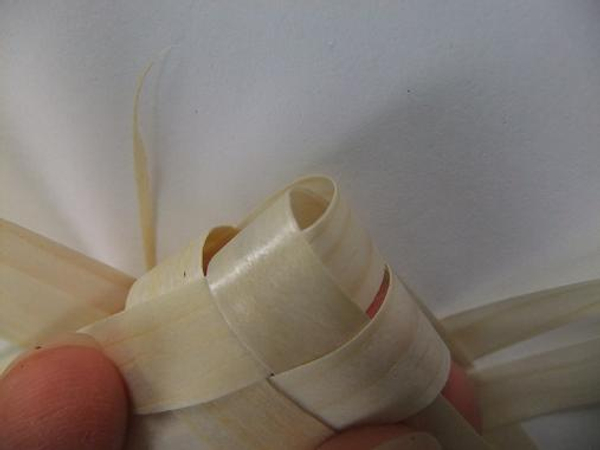 Fold over the rest of the strands and continue to weave the cone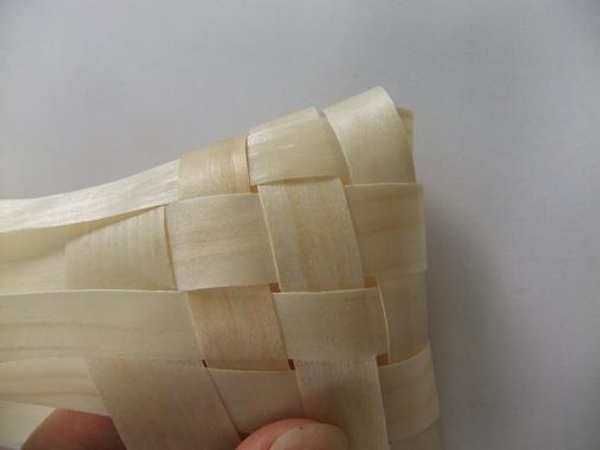 Add more strips and continue to weave. Pull the strips tight as you go. End off the cone by weaving any loose ends back in on itself
For the loosely woven ice cream top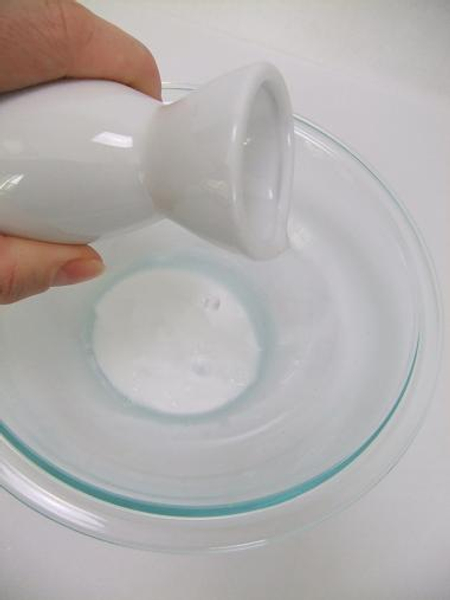 Pour wood glue into a bowl and thin with warm water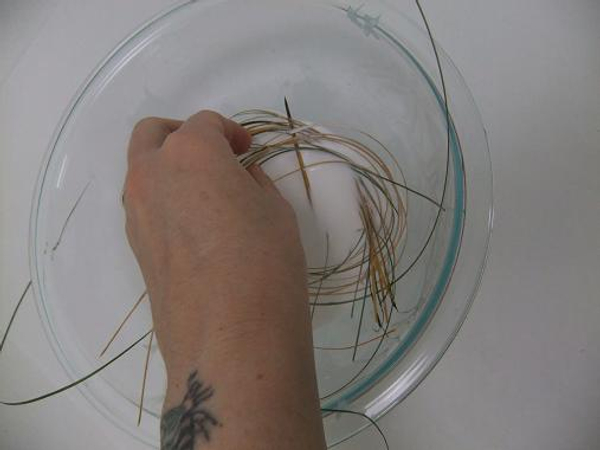 Soak ripped foliage strands in the glue mixture. I used ripped Cymbidium orchid leaves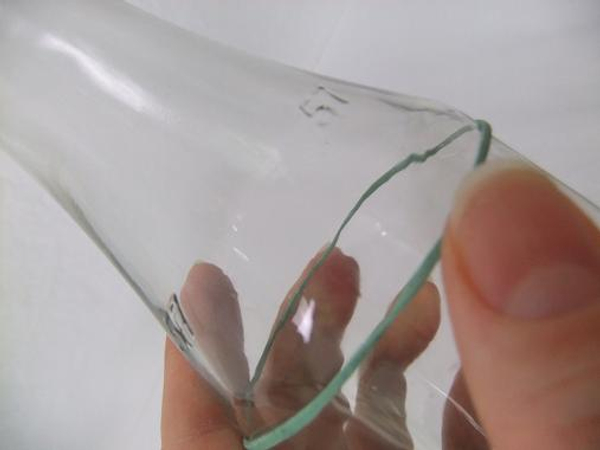 Place an elastic band around a glass bottle. This will make it easier to keep the ripped strand in place when you start to weave it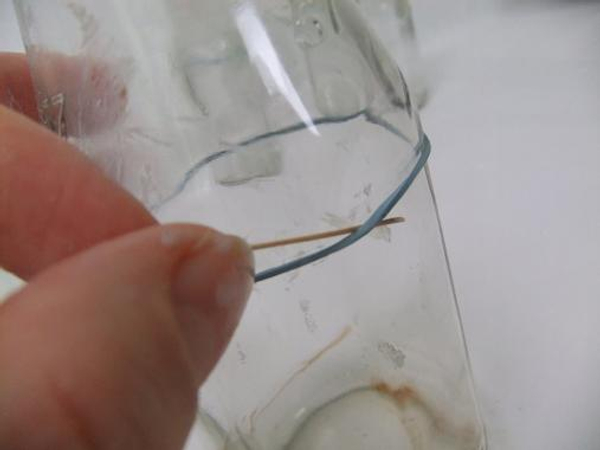 Catch the first strand under the elastic and wrap it up and around the bottle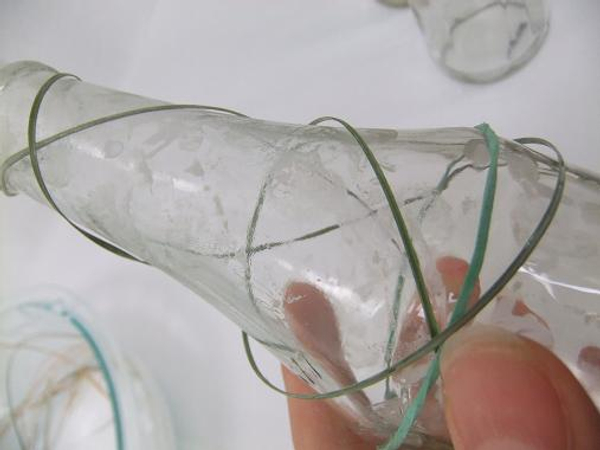 Weave the strand over and under the previous strand to make sure it closely follows the shape of the bottle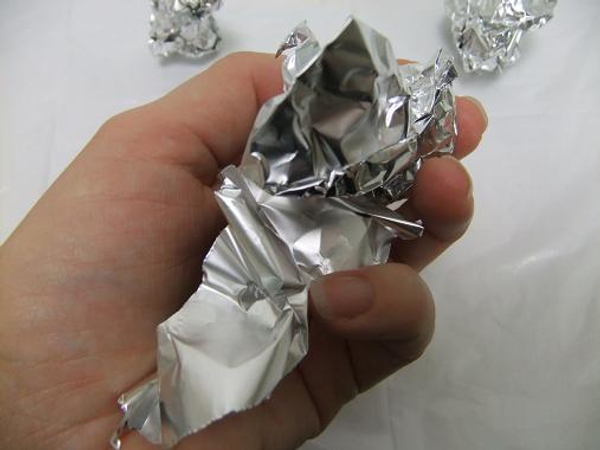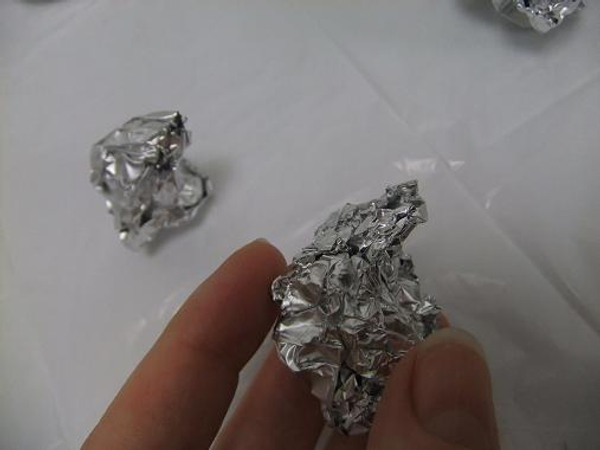 And shape it to create the tip of the ice cream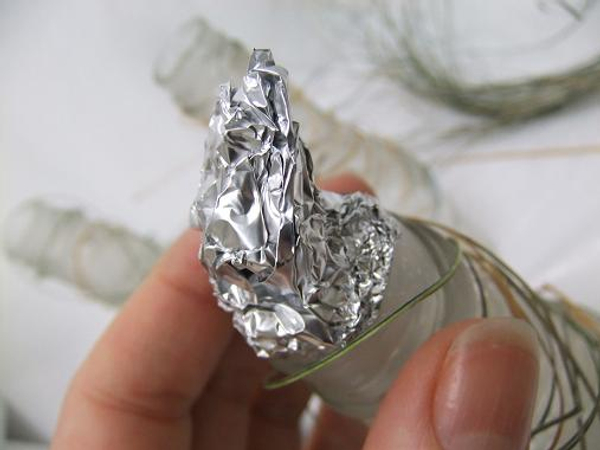 Continue to add strands all the way from the elastic band to over the foil tip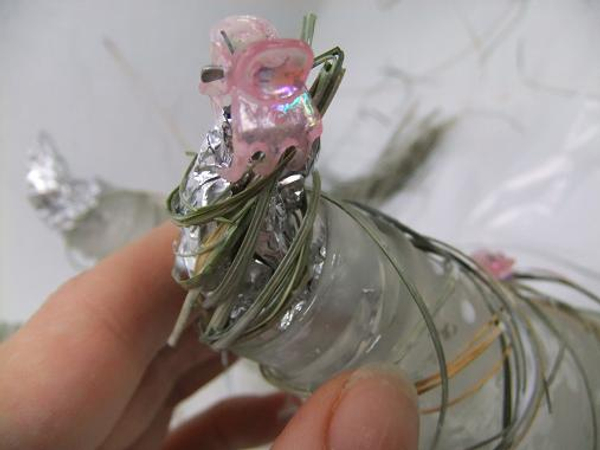 Hold the glue soaked strips in place with small butterfly hair clips while you wait for the glue to dry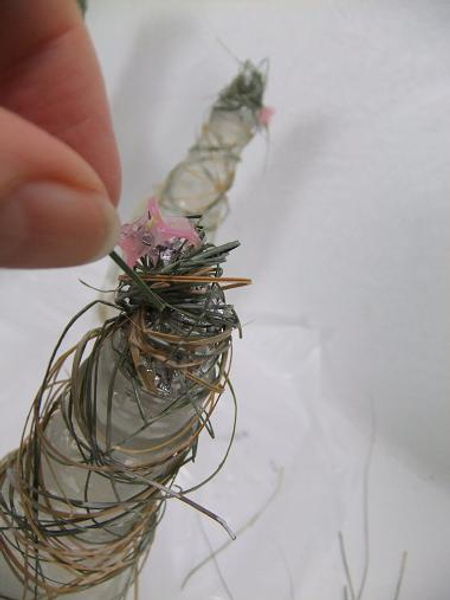 Continue to weave in strips to create a strong shape. Do not add too many strips at once. The weave should be more of a veil than a dense mass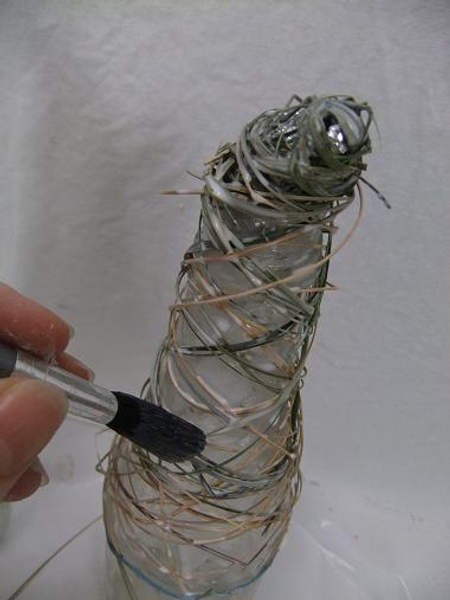 Paint the shape with thinned glue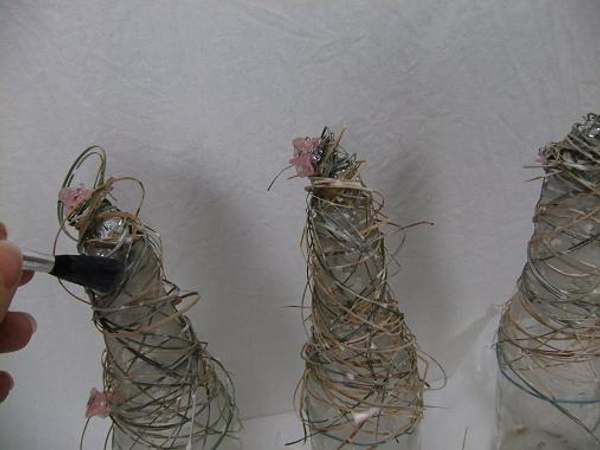 Let the glue dry completely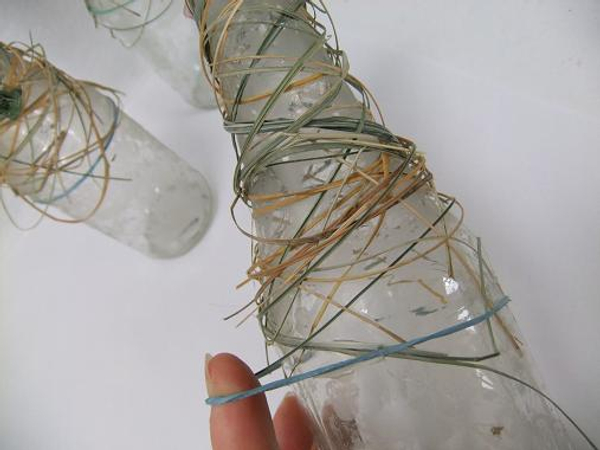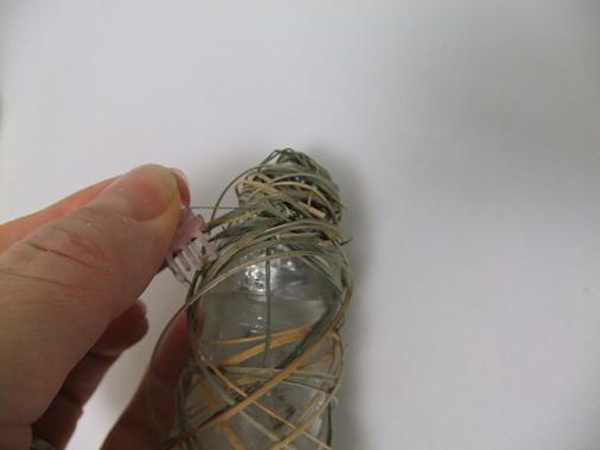 And remove the butterfly hair clips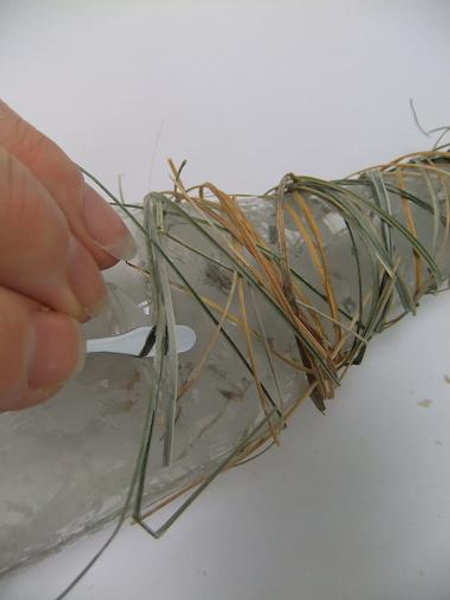 Wiggle the strands loose with a nail cuticle pusher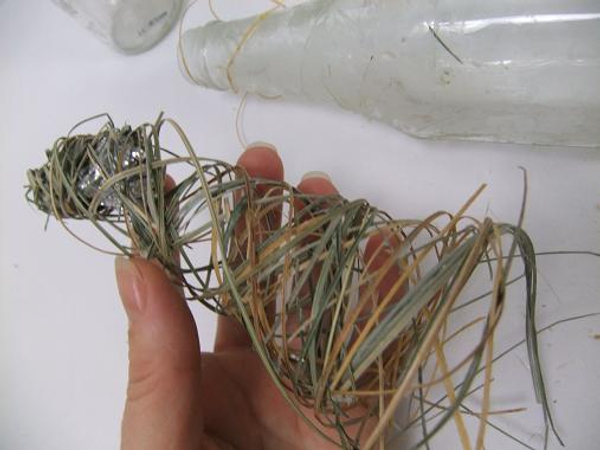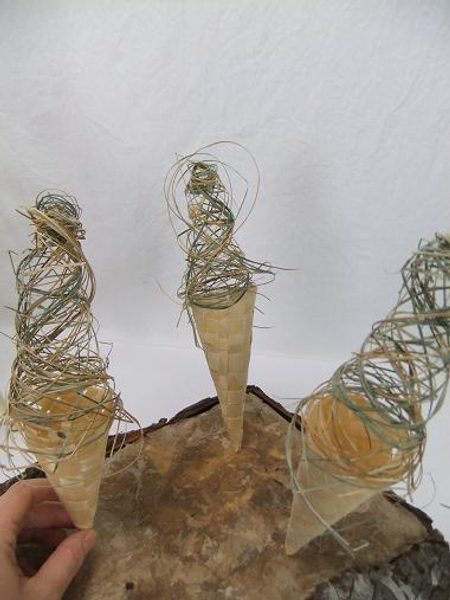 Fit the shape on the cones and trim the strands neatly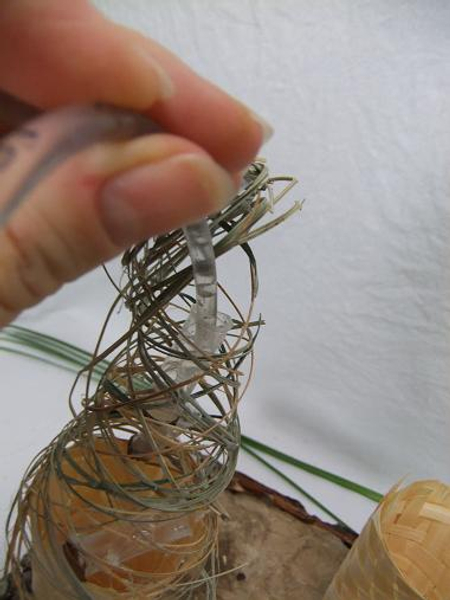 Glue a few tiny test tubes into the shape before gluing the shape to the cone. Fill the tubes with water.
I used my drinking straw test tubes. See Tutorial below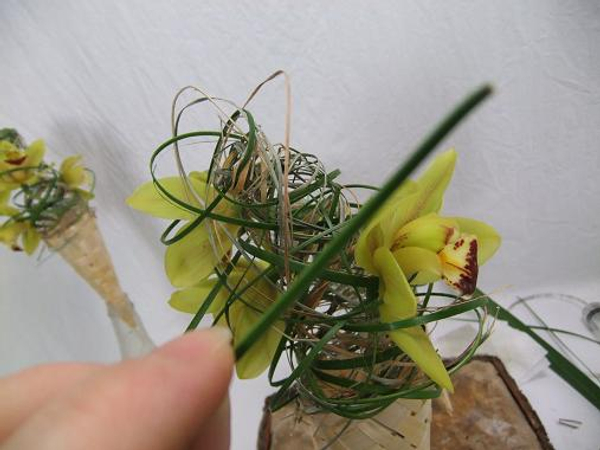 Place the Cymbidium orchids in the tubes and weave in a few more strands over and under the orchids to make sure they will not fall out.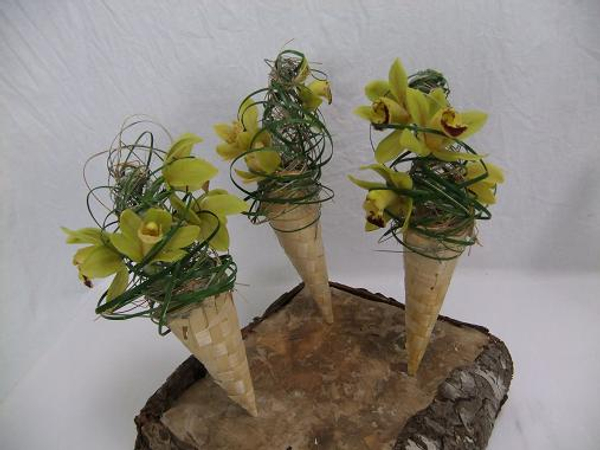 Display the orchid ice cream cones on a bark and paper covered Styrofoam stand
Sign up for my weekly newsletter
Every week I add a new design with related tutorials. Be sure to subscribe to receive an email notification with design inspiration.