My Creative Workbook
Christine de Beer - effortless floral craftsman
It's High Time for Tea: from craft to art, taking a delicious floral journey with weaving techniques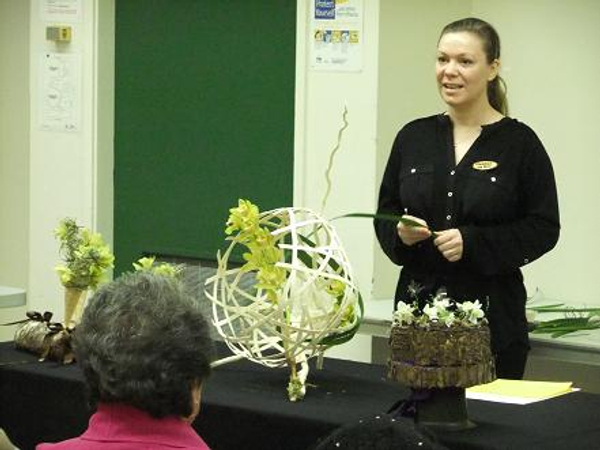 To weave is to interlace bands or strands or strips of material at right angles to build up a patterned mat, surface or sculptural form.
My Floral Craft design: Weaving ice cream cones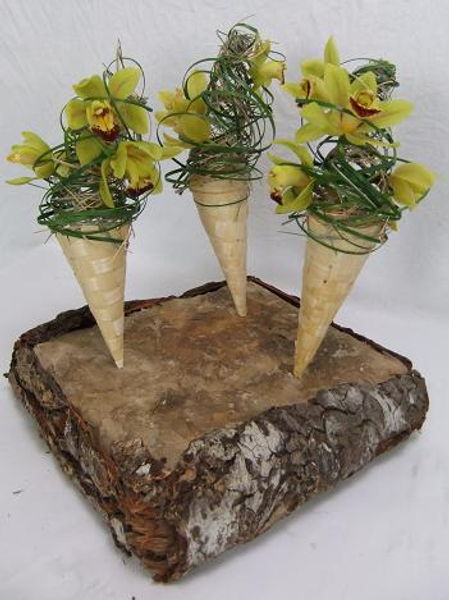 For my neat Kyogi paper ice-cream cone designs I demonstrated how to do a balanced plain weave, turned diagonal and then shaped in a cone.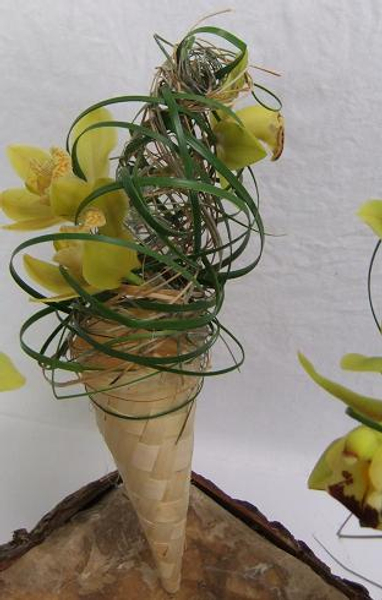 A plain weave looks like a checker-board and is often described as a "one-up-one-down weave" or "over and under" pattern.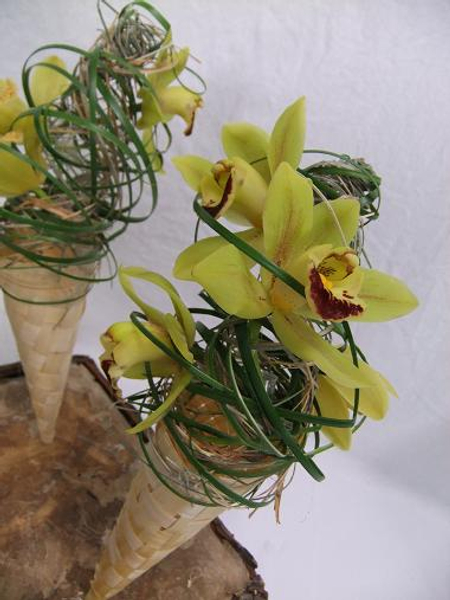 For the ice cream part of the design I glued a few strands of ripped dried cymbidium orchid leaves and wove it in and out and around the tiny test tubes and orchids to secure it in place.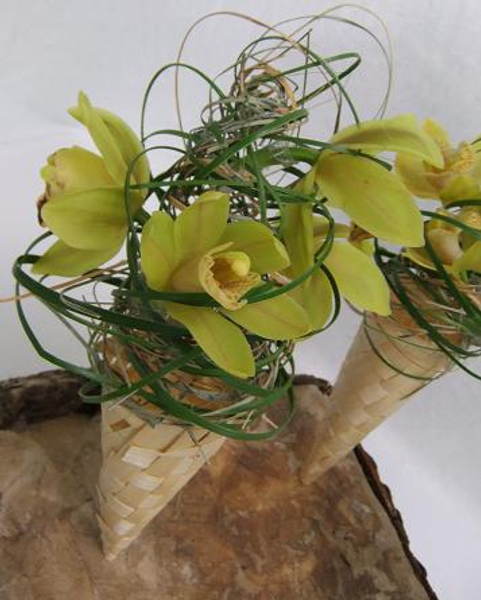 By combining a neat plain weave with a messy, less dense weave you can create a design that changes from arranged to disordered without being overly obvious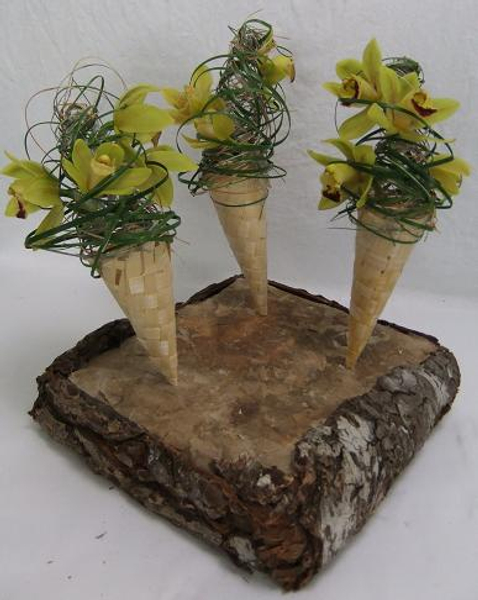 Floral Craft ice cream cones
My Floral Art Design: Weaving a Midelino cane coil globe cup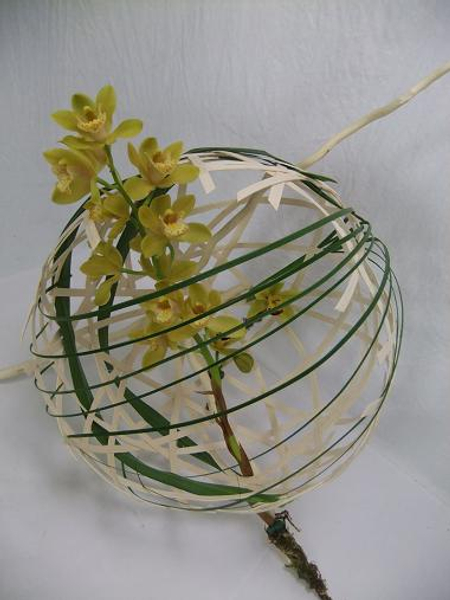 I then showed how to use the weaving technique to make a less dense sculptural form by weaving random bands of Midelino cane coils into a globe cup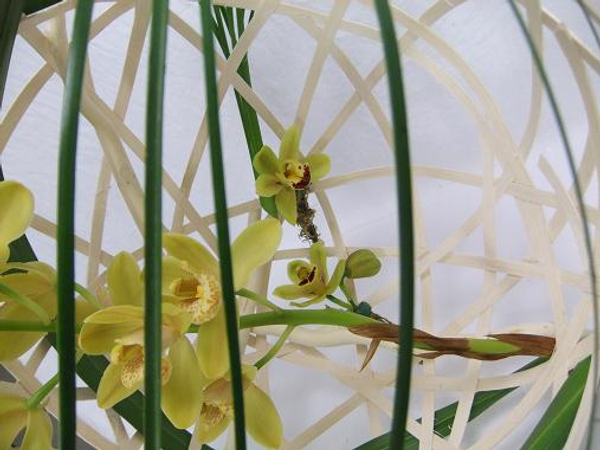 Weaving the coils creates added structural stability.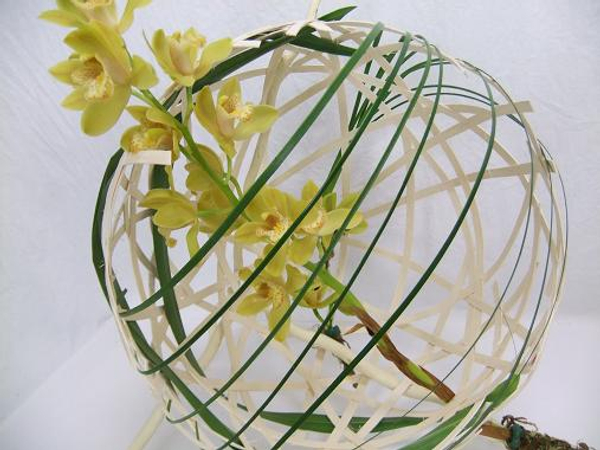 And adds strength to a shape that would otherwise have been flimsy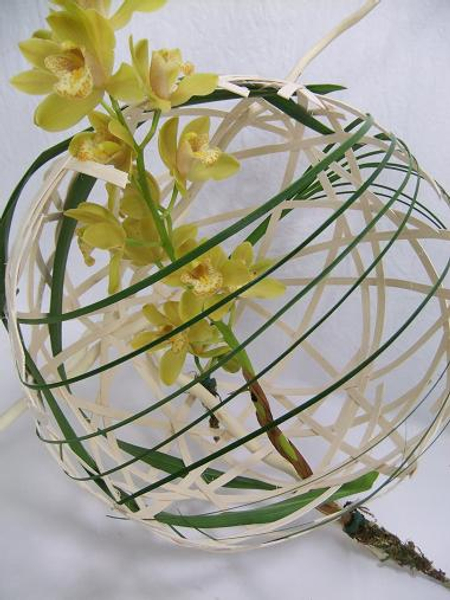 Randomly follow the over and under pattern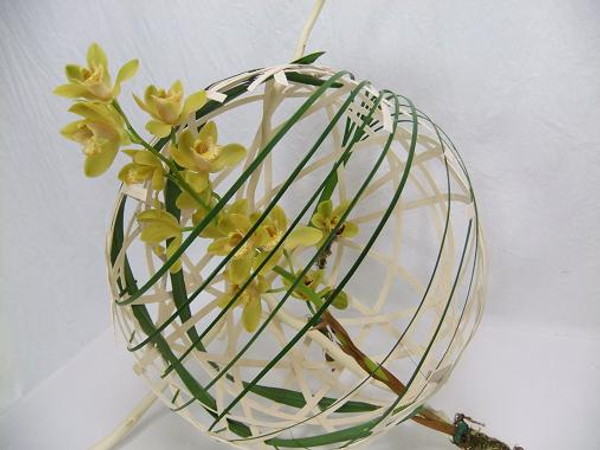 And then weave in the fresh plant material
Sign up for my weekly newsletter
Every week I add a new design with related tutorials. Be sure to subscribe to receive an email notification with design inspiration.