My Creative Workbook
Christine de Beer - effortless floral craftsman
Most of the time I would gently tug the pollen covered stamens away the moment it becomes yellow and messy. But the Gloriosa looks rather pretty with the stamens on, so I fix it in place

For a detailed Tutorial on removing the stamens see the Tutorial on Lilies below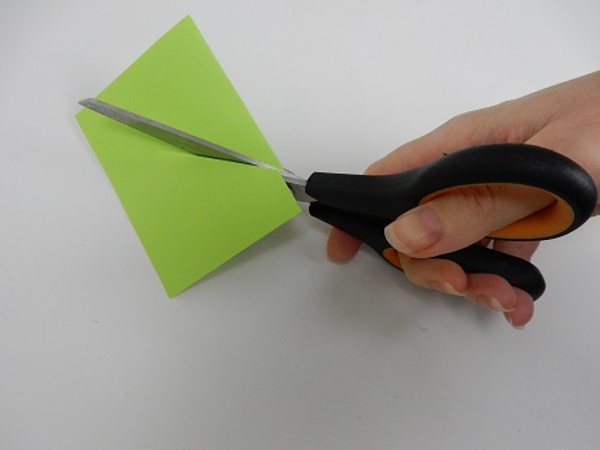 Cut into a sheet of paper to create a barrier to protect the flowers.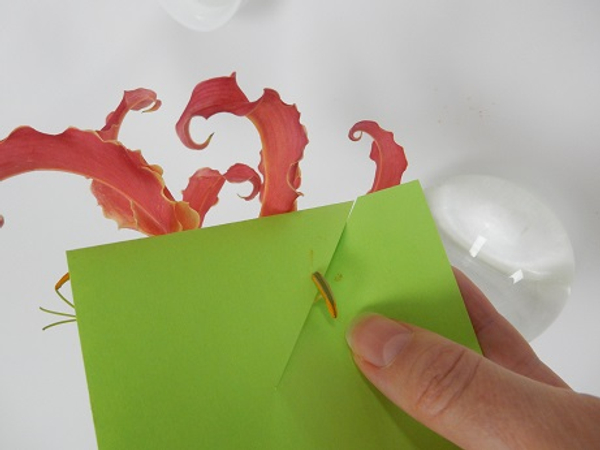 The moment that the stamens are pollinated (puffy and yellow) slip the stamen into the cut paper.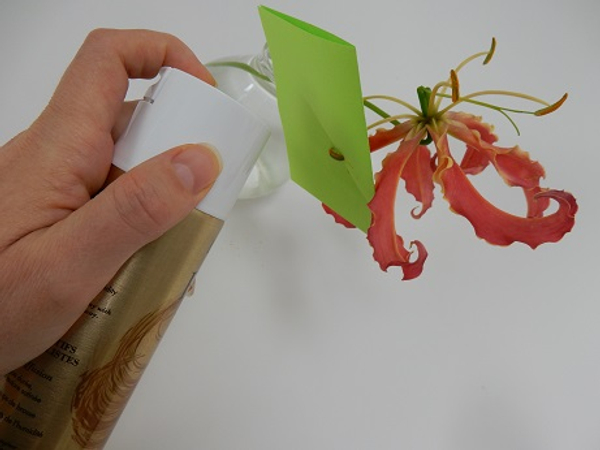 Spritz the stamen with hairspray (or fixative used to fix pastel or charcoal sketches) to set the pollen in place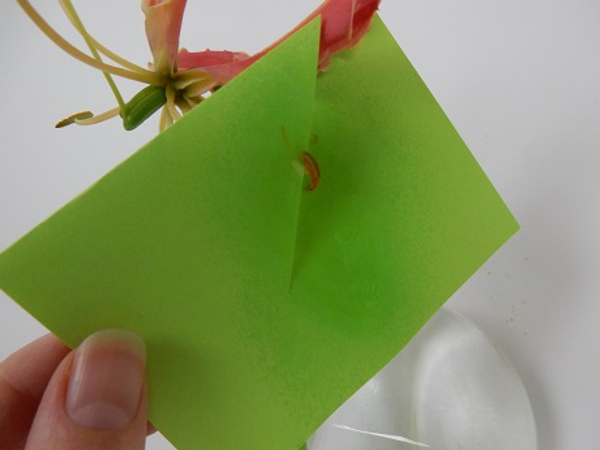 Allow the hairspray to dry.
For more information on removing pollen see the Lilies Tutorial below
Sign up for my weekly newsletter
Every week I add a new design with related tutorials. Be sure to subscribe to receive an email notification with design inspiration.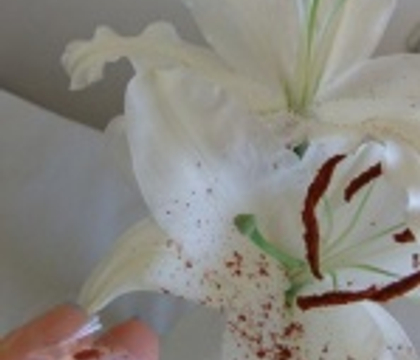 2 January 2011
Lilies
How to keep Lilies in bud for longer. Removing the pollen. Stringing a Lily Garland.