My Creative Workbook
Christine de Beer - effortless floral craftsman
Magnetic Floral Corsage inside a lily pod-bud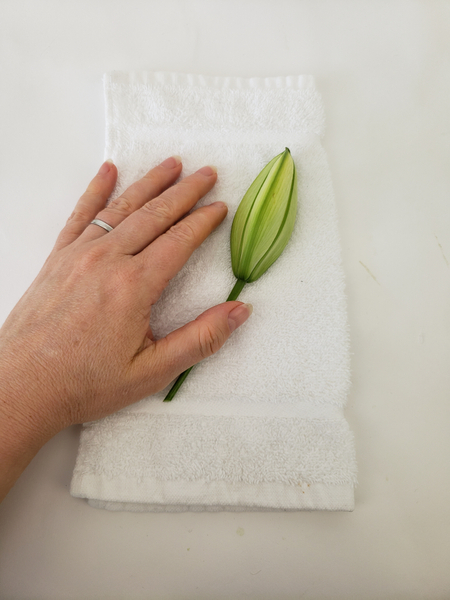 Spritz a cloth with a fine misting of water. This keeps the flower from dehydrating while you design.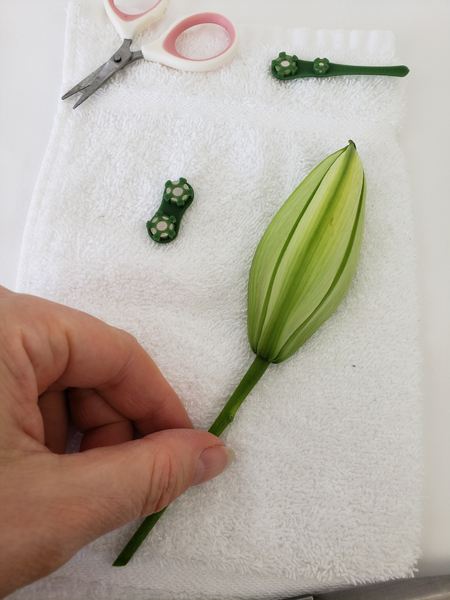 Inspect the bud to find the perfect petal to cut away. The sepals look like petals but it protects the flower before opening.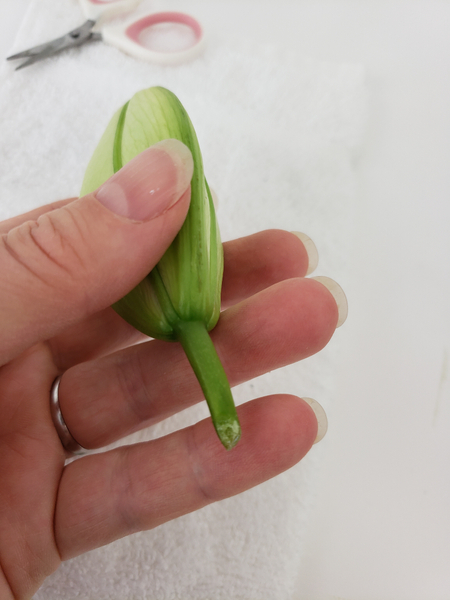 Cut the stem short and seal the wound with a small drop of flower glue.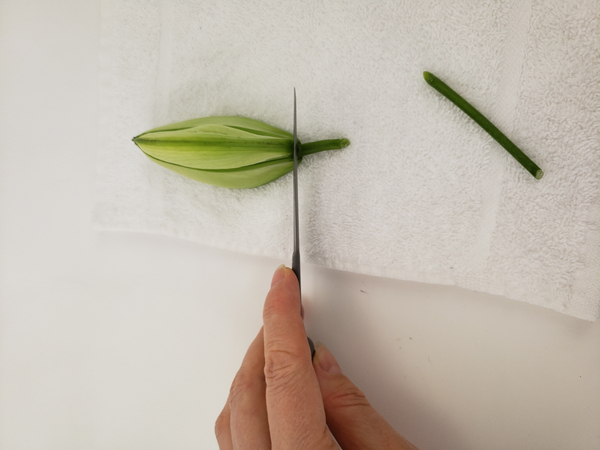 Cut into the flower bud with a sharp knife.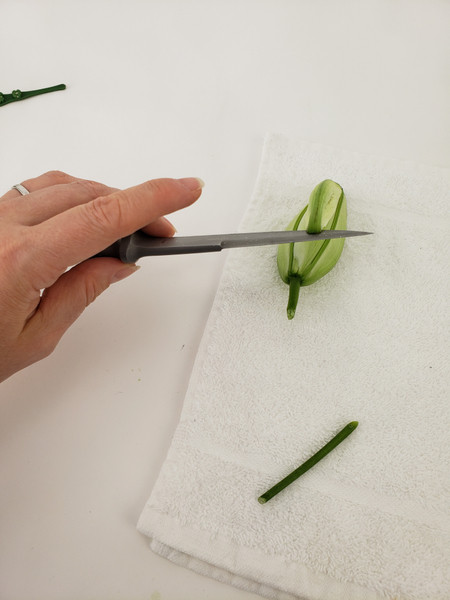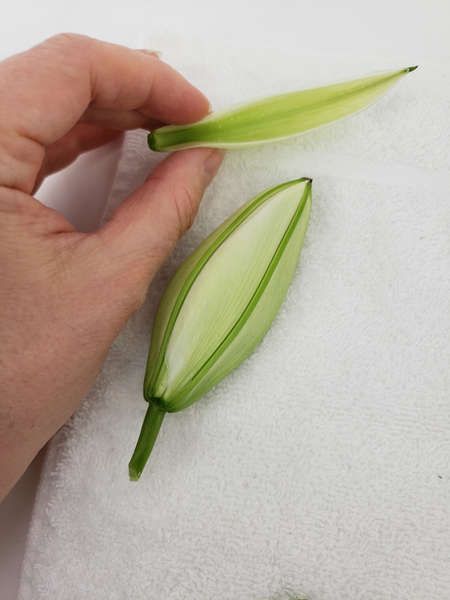 Remove the petal cleanly without bruising or damaging the flower bud.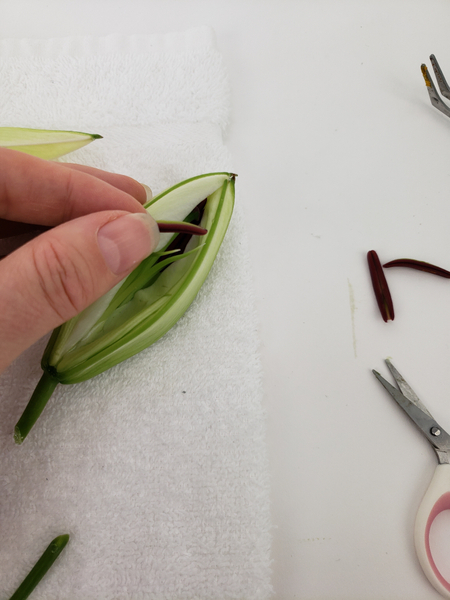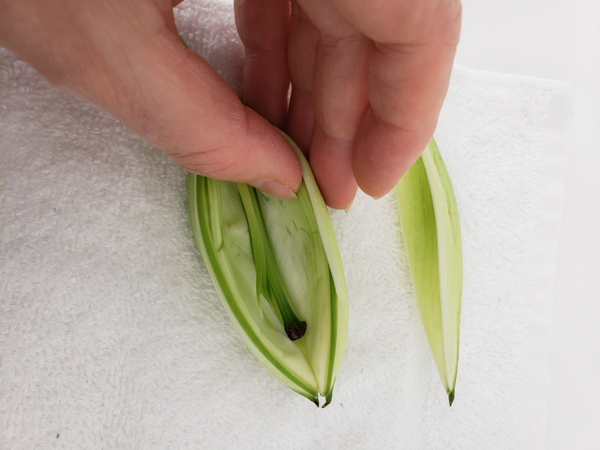 Fold the petals in to create a cavity in the bud.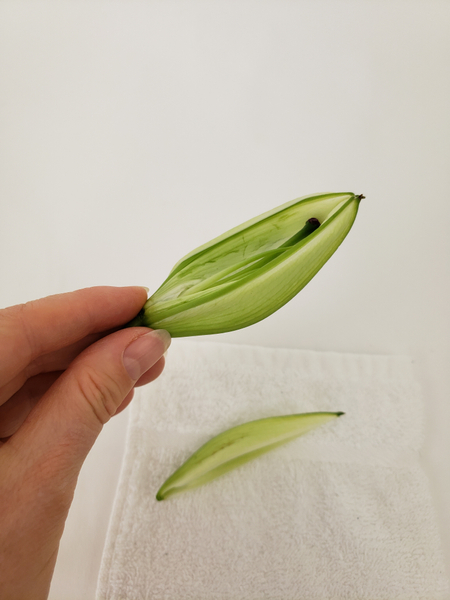 The hollow flower bud is now ready to design with.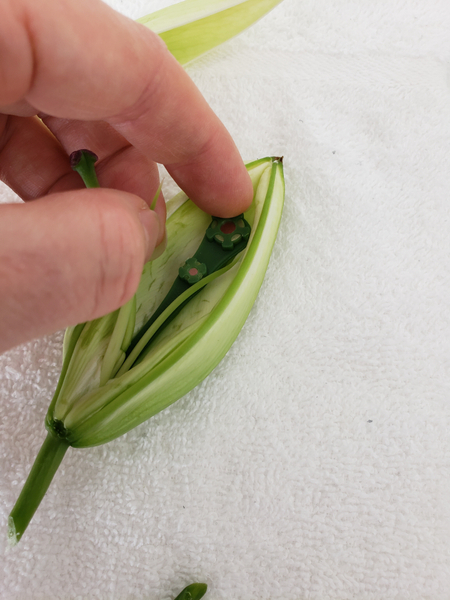 Slip the BoutStix Floral Magnet into the hollow flower bud.
I placed the magnet over the double layer of petals so that the strong magnet wont rip through the flower when attached. You can place the petal that you cut away over the magnet to conceal it but it is not necessary if you fill the cavity with floral details.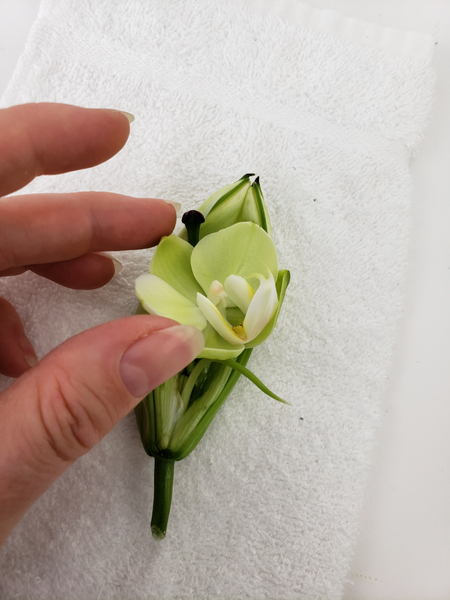 Glue in the flower details.
Book readers note: Turn to page 303 for a secret water source inspiration.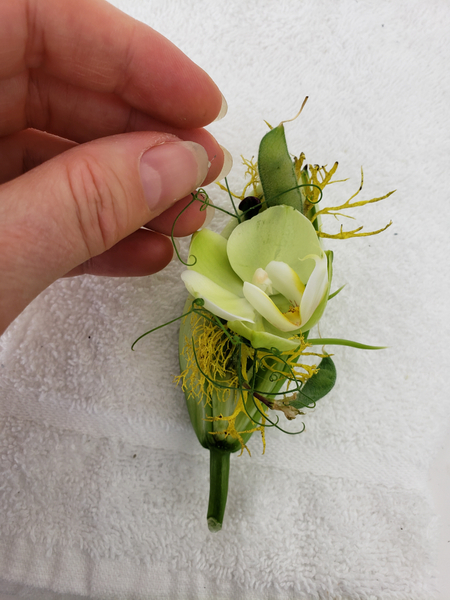 Add in tendrils and pods and lichen. Make sure it is securely glued in place.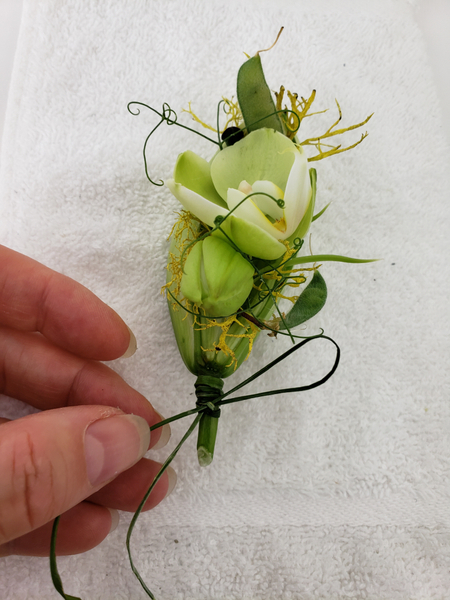 Instead of a ribbon I finished the design with a half bow of grass. See the Tutorial below for more detailed instructions on how to rip grass.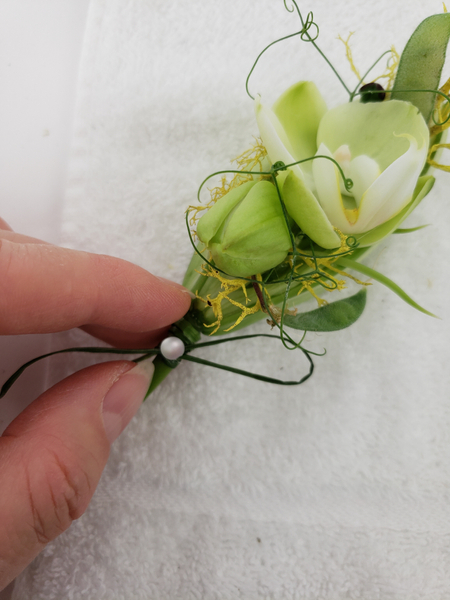 Finish the design with frosted crystals. See the Tutorial below for more detailed instructions on how to add crystals to a delicate design.
Sign up for my weekly newsletter
Every week I add a new design with related tutorials. Be sure to subscribe to receive an email notification with design inspiration.