My Creative Workbook
Christine de Beer - effortless floral craftsman
Tie a half bow with ripped grass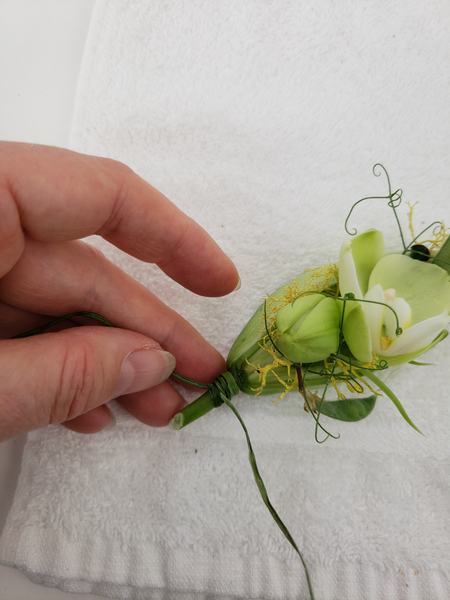 Wrap the ripped grass around the stem. Make a secure granny knot. You can find more information on the type of knots you might like to try in my book.
For more detailed instructions on how to rip grass see the Tutorial below.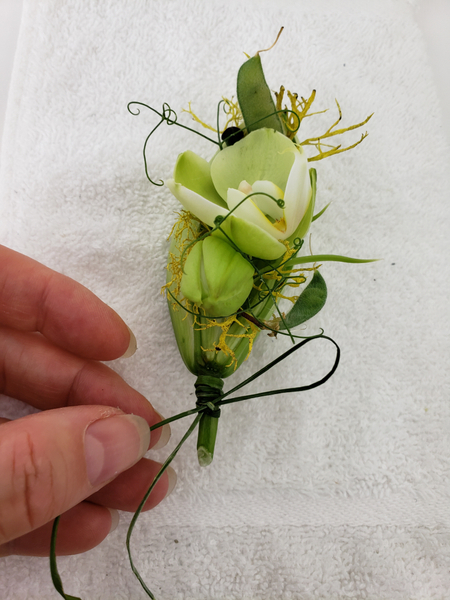 Loop the grass into a half bow and knot again.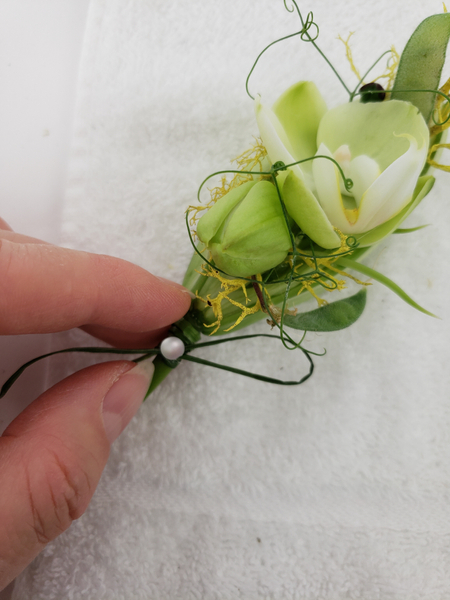 Add a frosted crystal to the design.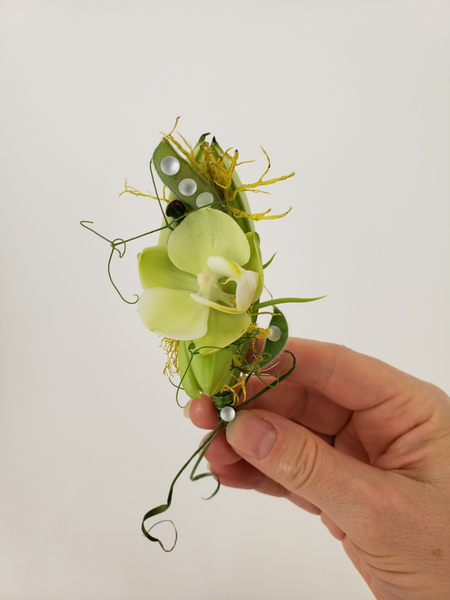 Curl the grass ends. You can find detailed instructions in the Tutorials below or for an updated version see my book.
Sign up for my weekly newsletter
Every week I add a new design with related tutorials. Be sure to subscribe to receive an email notification with design inspiration.