My Creative Workbook
Christine de Beer - effortless floral craftsman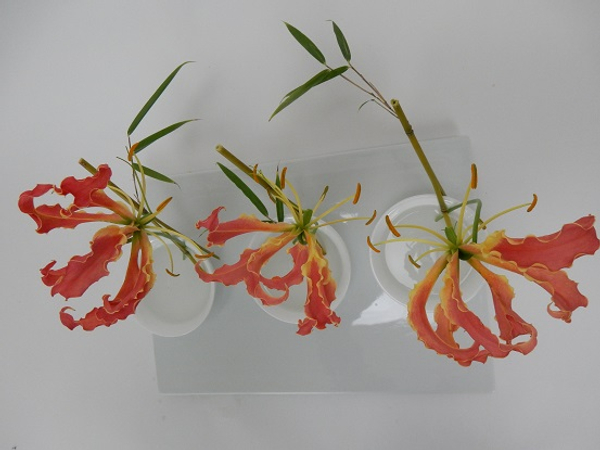 Gloriosa
Gloriosa flowers used in my The Space Between design
Common name
Glory or Flame lilies, Fire lily, Superb lily, Climbing lily, and Creeping lily
Origin
Southern Africa and Asia
Colors
Yellow, Green, Orange, red and bi-coloured
Vase life
Up to two weeks
Uses
As cut flowers they are usually sold either as "short stems" (10 15 cm long) and is great to use in bridal designs or centerpieces or sold as vines, which are branched and trailing stems great to add movement to a design
Conditioning
The short stemmed flowers are shipped in air filled bags to protect the fragile flowers. Remove the flowers from the plastic bags, give the stem a fresh cut and condition in flower food for lilies. If the flowers look as if they are stressed and starting to wilt float them in water overnight to perk the flowers up.
Sign up for my weekly newsletter
Every week I add a new design with related tutorials. Be sure to subscribe to receive an email notification with design inspiration.