My Creative Workbook
Christine de Beer - effortless floral craftsman
Twig and skeleton leaf Stick Insect
29 September 2011

and more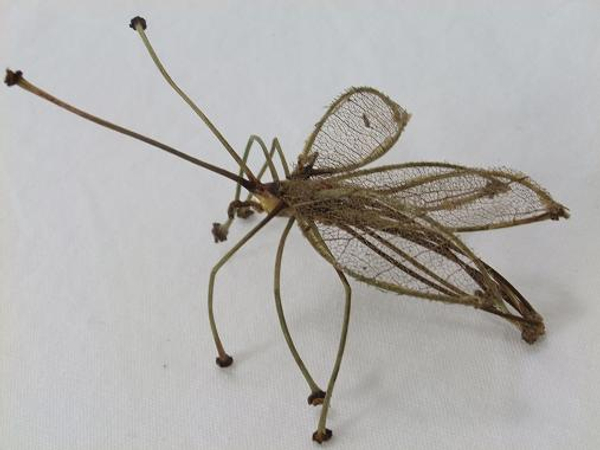 My twig with skeleton leaf wings insect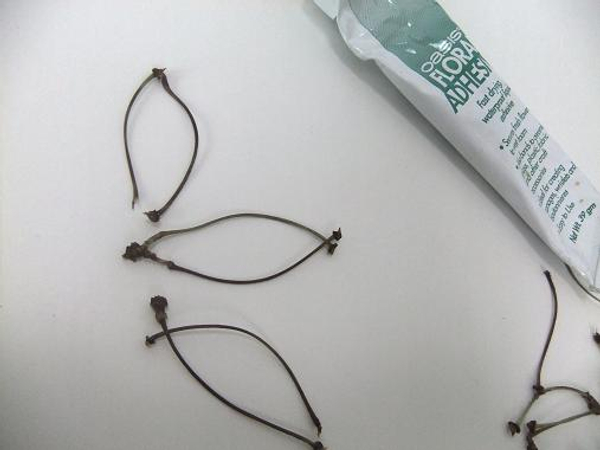 I glued the basic insect shape from six curved cherry twigs.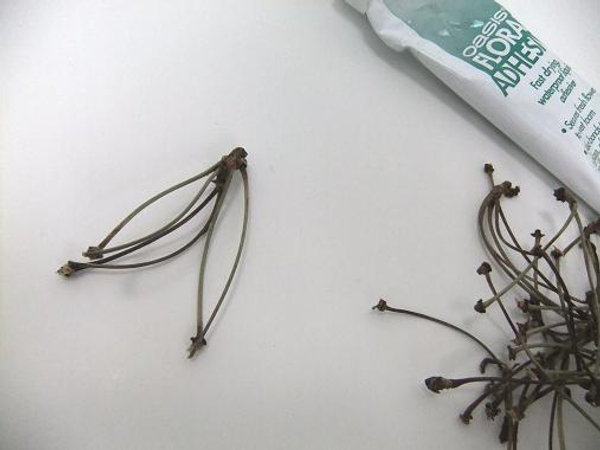 Curve the twigs to shape the first wings and downward for the body
Add a second pair of wings and feelers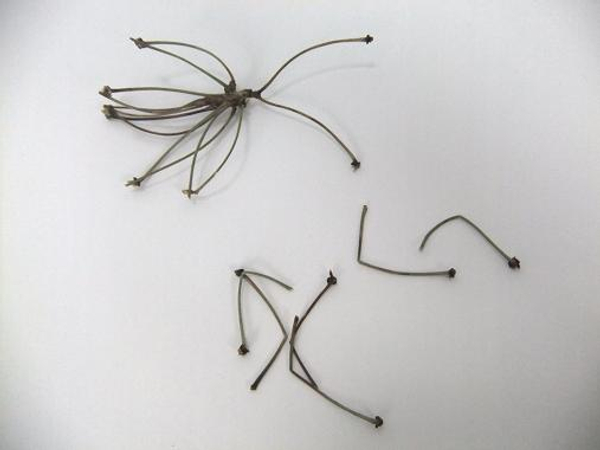 Carefully bend six twigs in half and glue on as legs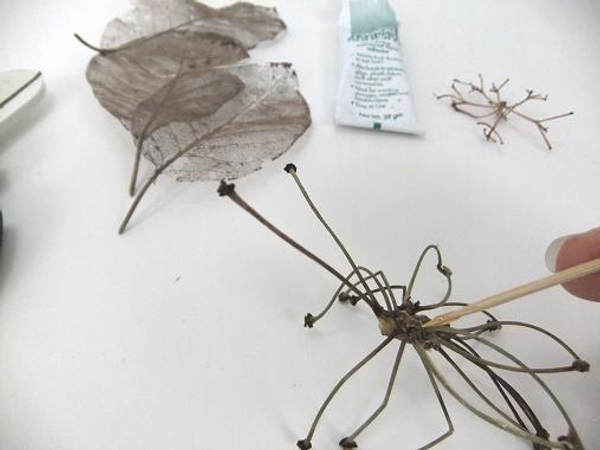 Apply a small amount of Oasis Floral Adhesive to the twig wings. The glue works best if it dries a bit. By the time all the wings have Floral Adhesive on, the first wing should be ready to glue.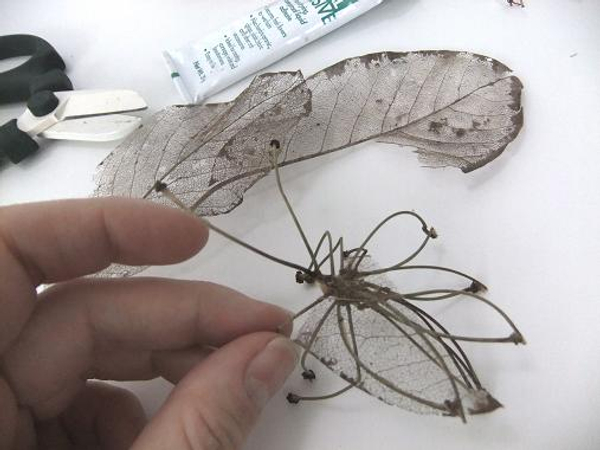 See the Tutorial below on how to make Skeleton Leaves. It is just perfect for making wings! Gently place a section of leaf onto the glued frame.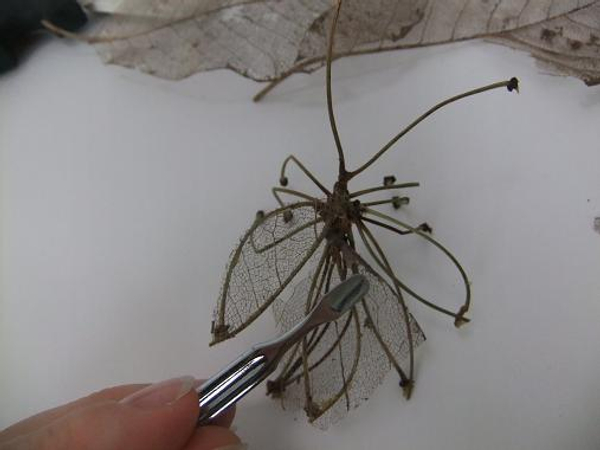 Tap the leaf to secure it onto the twigs.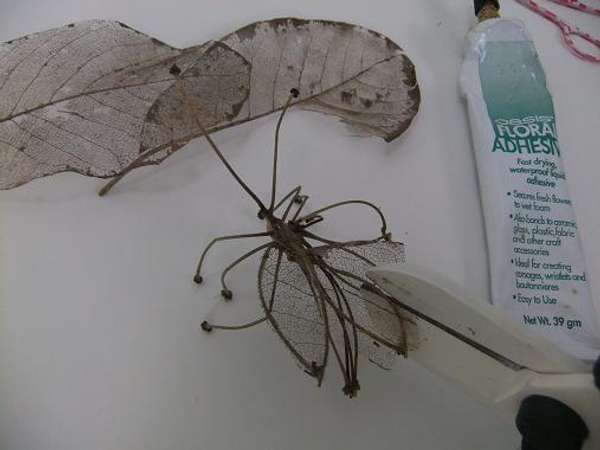 Cut the left over bits of leaf away from the wing frame.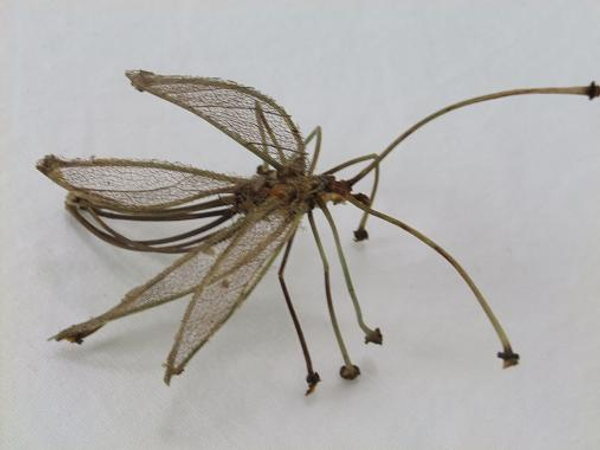 Twig stick insect, all done!
Sign up for my weekly newsletter
Every week I add a new design with related tutorials. Be sure to subscribe to receive an email notification with design inspiration.