My Creative Workbook
Christine de Beer - effortless floral craftsman
Levitating Halloween tree with roots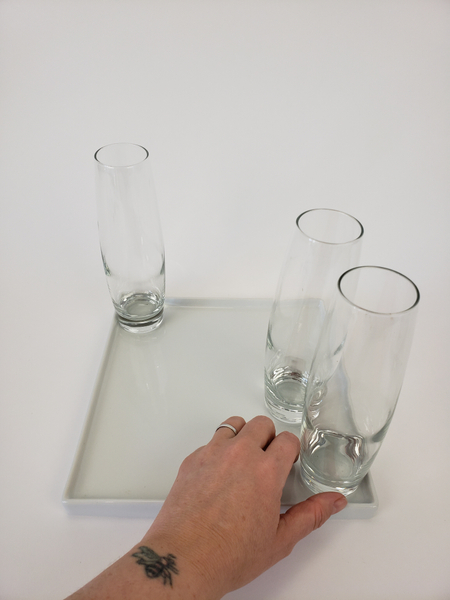 Place three bud vases in a display tray
Book readers: the roots are a wonderful by-product you get from the trick I show you on page 75: where I talk about how, if you pay attention to how the plants react to being conditioned you really know their creative potential...

And because I am always tempted to use the trick... I always have a deep vase filled with rooting willow somewhere in my design room.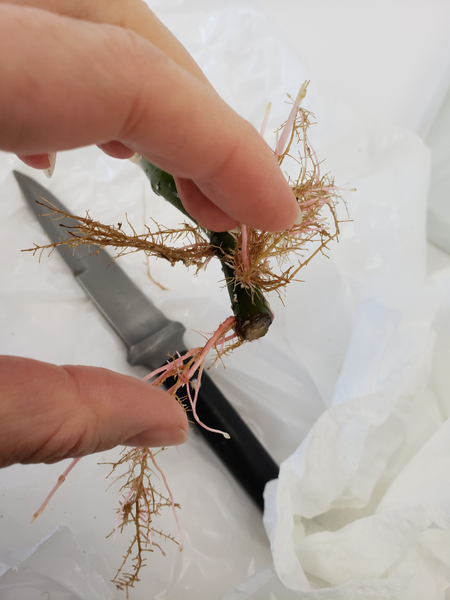 Carefully inspect the branch so that you do not remove the roots when you cut into it.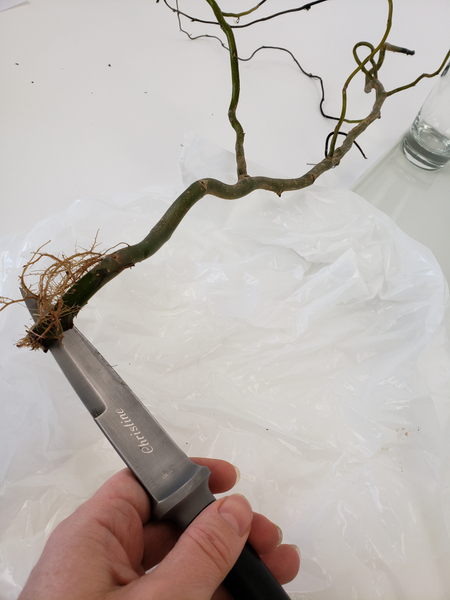 Cut a slit into the twig between the roots.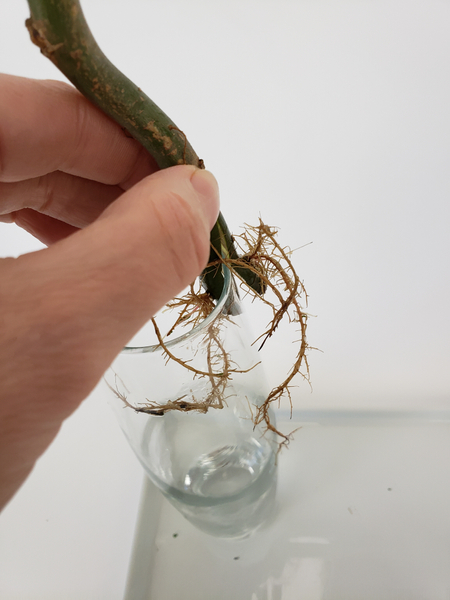 Slip the branch over the edge of the vase so that it pinches in place.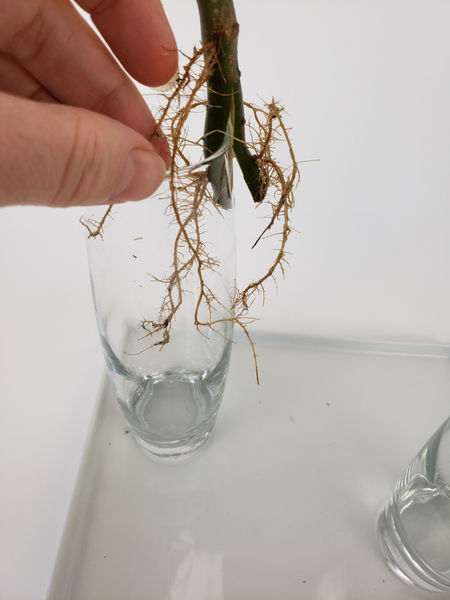 Fluff out the roots so that it looks like it is floating.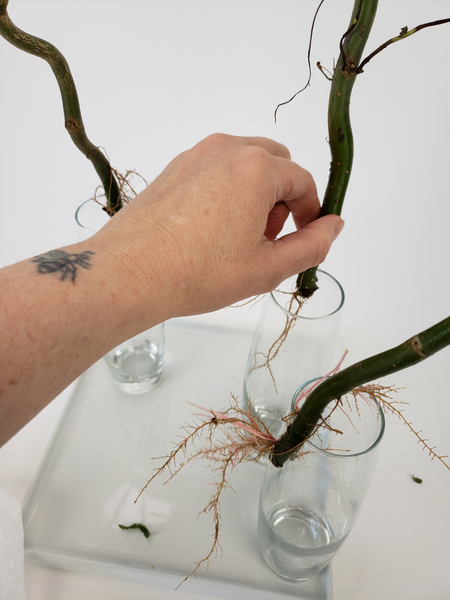 Add two more branches, one on each vase.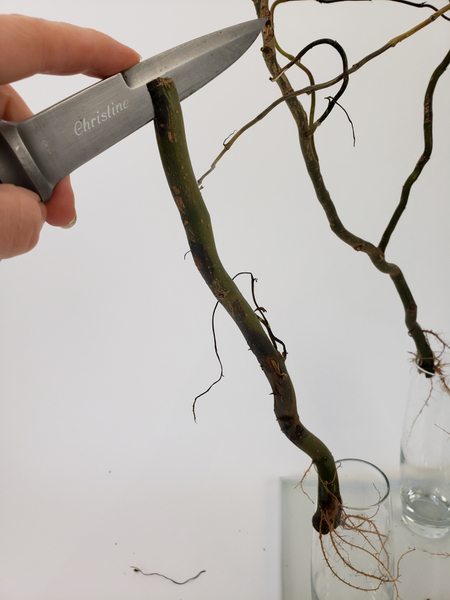 Cut the twigs off of one of the branches and cut a slit into it. This branch will act as a support to the other branch from which the Twig Bat skeleton (see Tutorial below in the Tutorial section) will hang.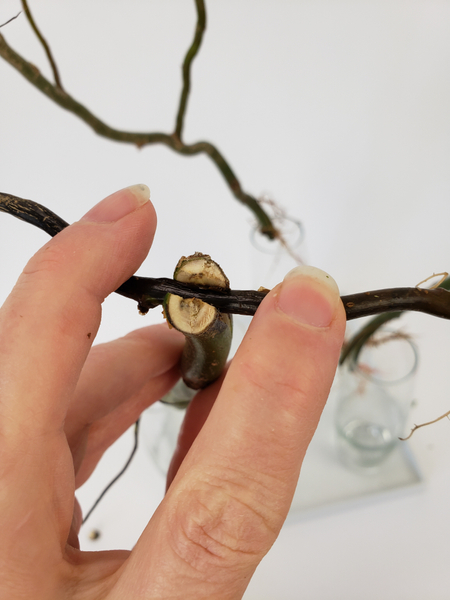 Press the twig into the branch slit to secure it.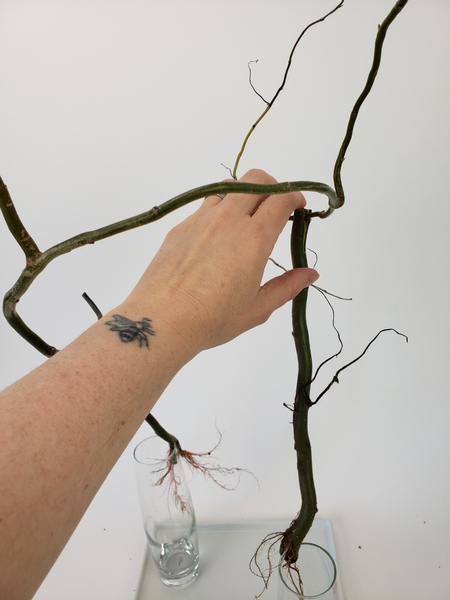 This gives the bat a stable perch/swing to hang from.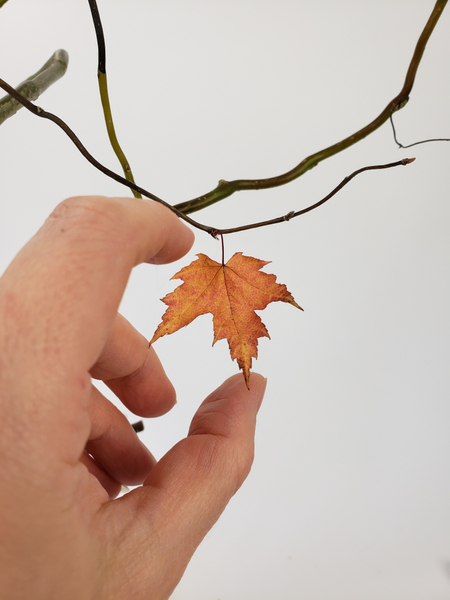 Glue in dried autumn leaves.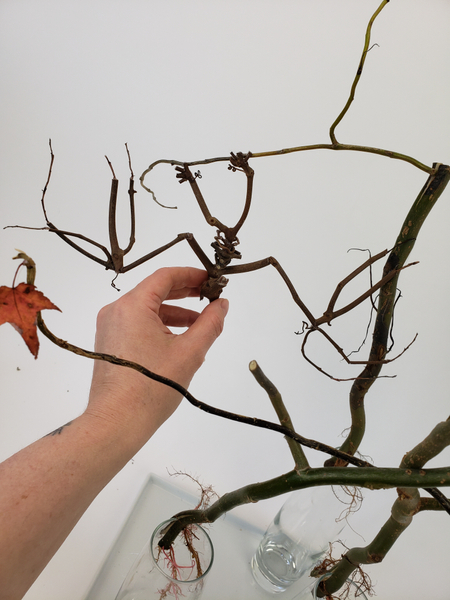 Glue in the bat skeleton...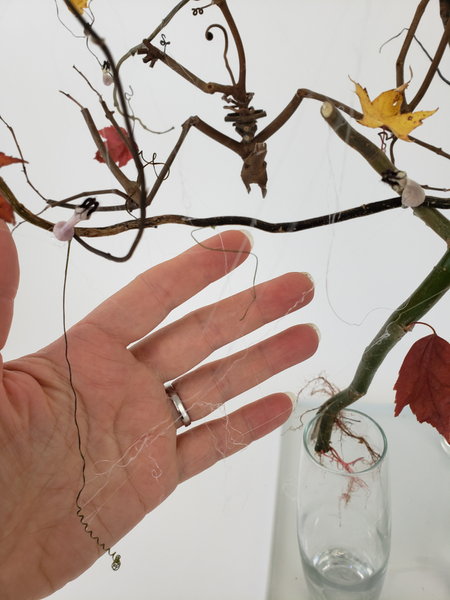 And finish the design with some spider web (see the Tutorial below), fine tendrils and rosary vine flowers
Newsletter subscribers: this week I have a bonus tip for you about those fine little tendrils. If you are not yet subscribed the link is below.
Sign up for my weekly newsletter
Every week I add a new design with related tutorials. Be sure to subscribe to receive an email notification with design inspiration.