My Creative Workbook
Christine de Beer - effortless floral craftsman
i carry your heart (i carry it in my heart)

i carry your heart with me (i carry it in
my heart) i am never without it (anywhere
i go you go, my dear; and whatever is done
by only me is your doing, my darling)
i fear
no fate (for you are my fate, my sweet) i want
no world (for beautiful you are my world, my true)
and it's you are whatever a moon has always meant
and whatever a sun will always sing is you
here is the deepest secret nobody knows
(here is the root of the root and the bud of the bud
and the sky of the sky of a tree called life; which grows
higher than soul can hope or mind can hide)
and this is the wonder that's keeping the stars apart
i carry your heart (i carry it in my heart)

e. e. cummings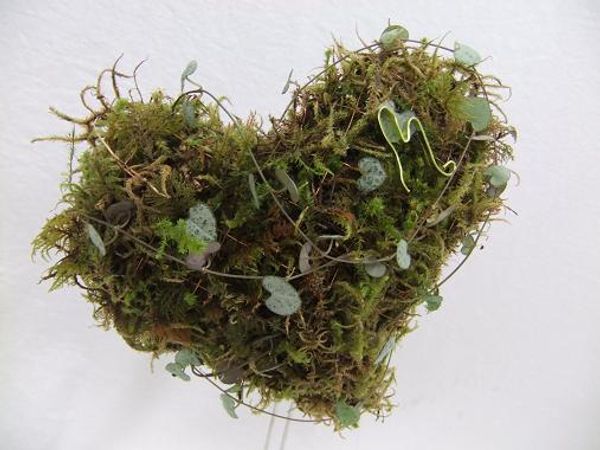 A growing moss heart to hang outside.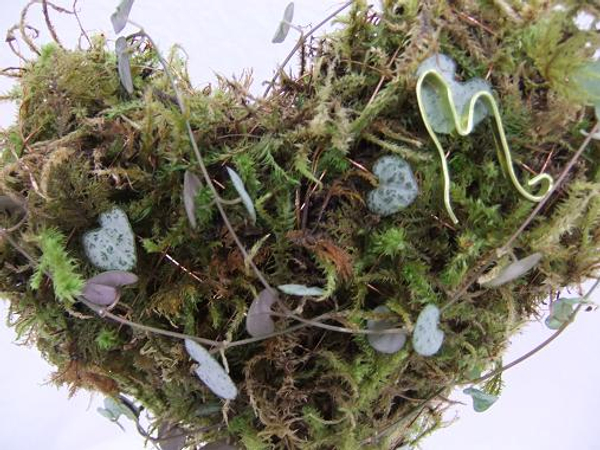 Dressed with a few stems of heart shaped Ceropegia woodii that will continue to root and grow inside the moist moss.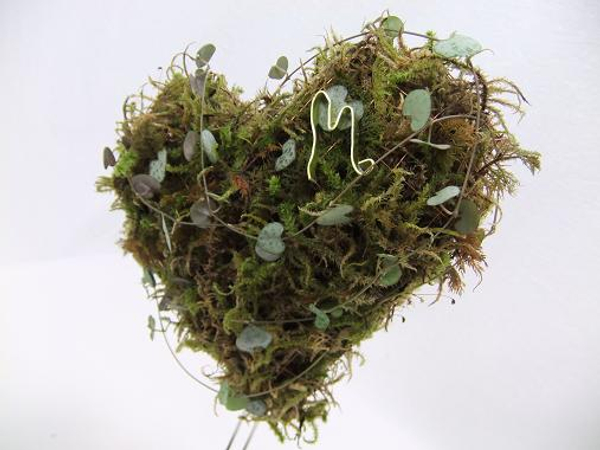 It's the ideal lasting design-gift for My Valentine to celebrate unending love.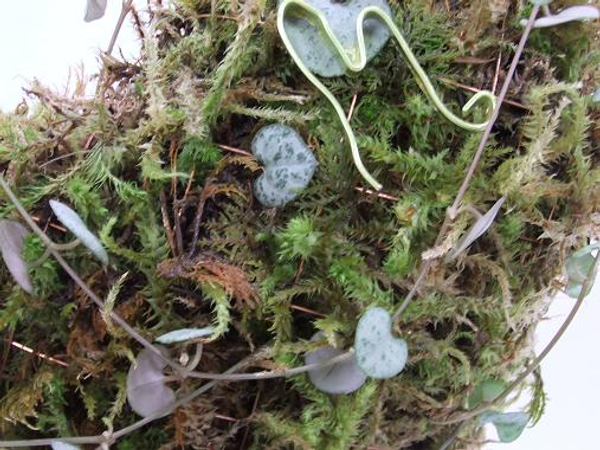 Have a wonderful Valentine's Day
Sign up for my weekly newsletter
Every week I add a new design with related tutorials. Be sure to subscribe to receive an email notification with design inspiration.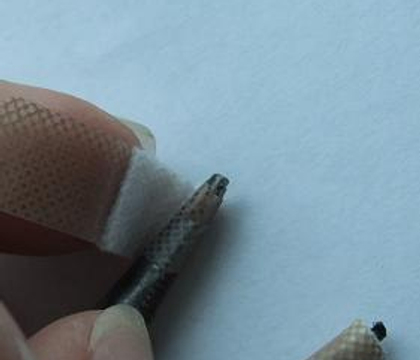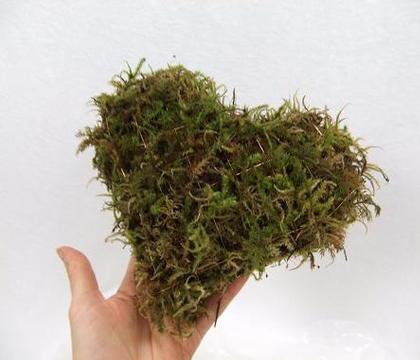 7 February 2012
Moss Heart
Biodegradable copper mesh makes the perfect shape to fill with moss to grow tiny stem plants