My Creative Workbook
Christine de Beer - effortless floral craftsman
Weave a tiny gift box from grass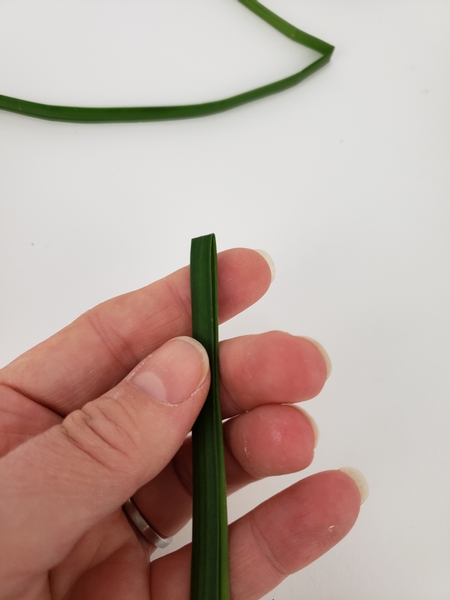 Fold a blade of grass in half.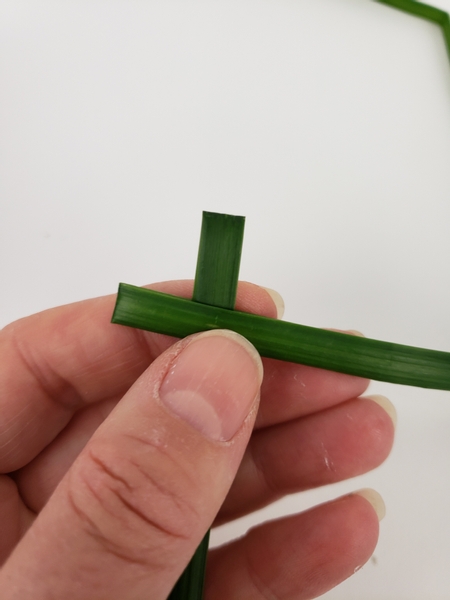 Fold a second blade of grass in half and slip it around the first blade.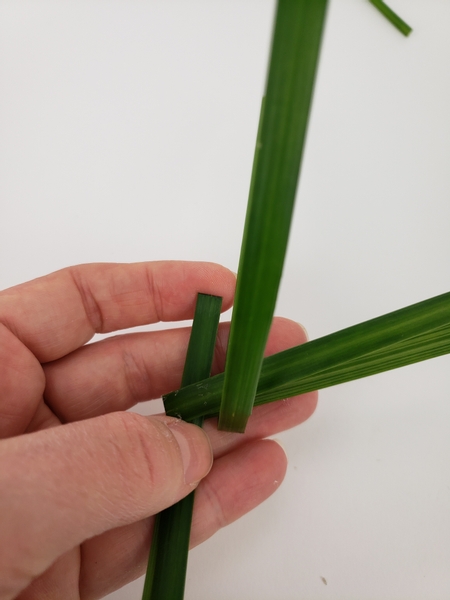 Fold a third blade of grass in half and slip it around the second blade.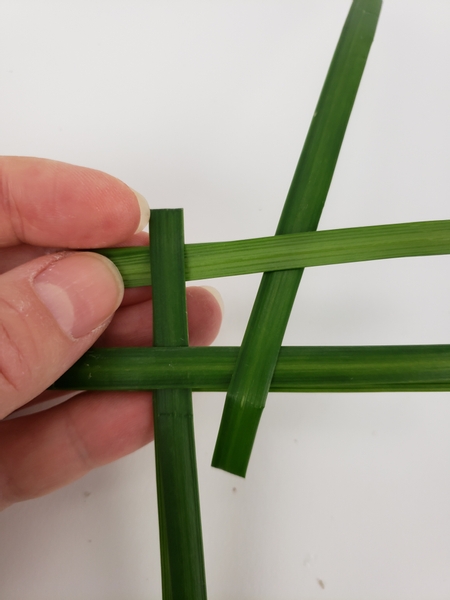 Now the weaving pattern starts...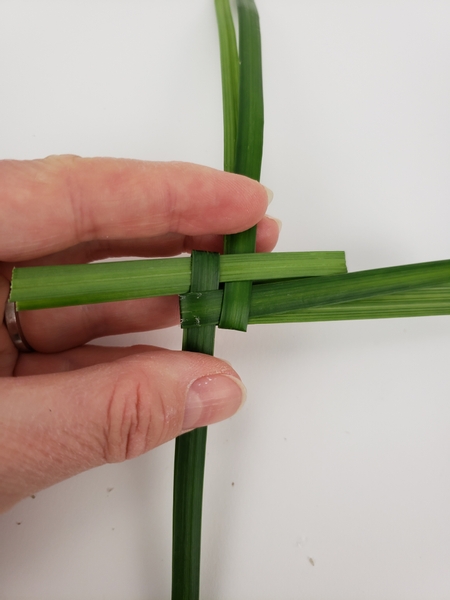 Slip blade number four over blade number three but through the fold of blade number one. The fold should be on the top right with the blade below open ended.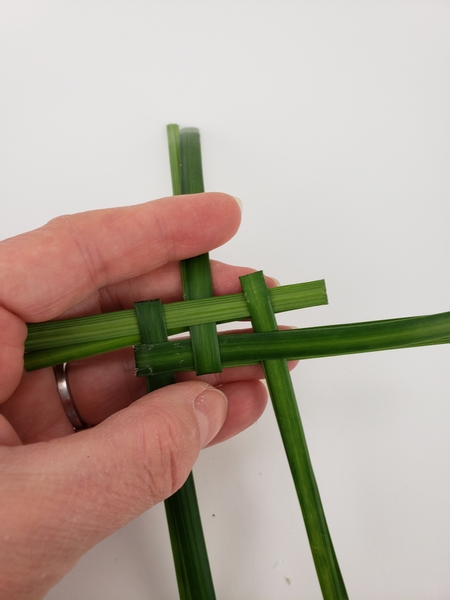 Fold the next blade of grass in half and slip it over the blade with the fold end and through the open ended blade.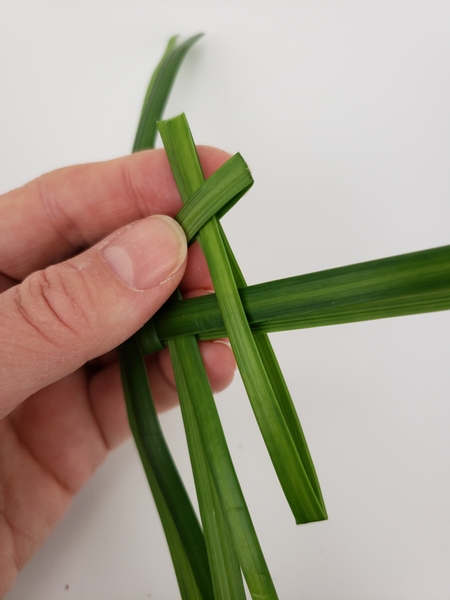 The next blade goes over the open ended blade and through the fold ended blade.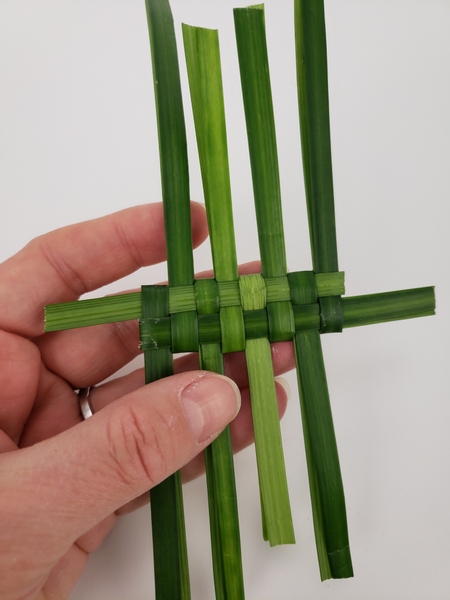 Weave in blades until you have four ends pointing to the top and four to the bottom. Pull the weave tight.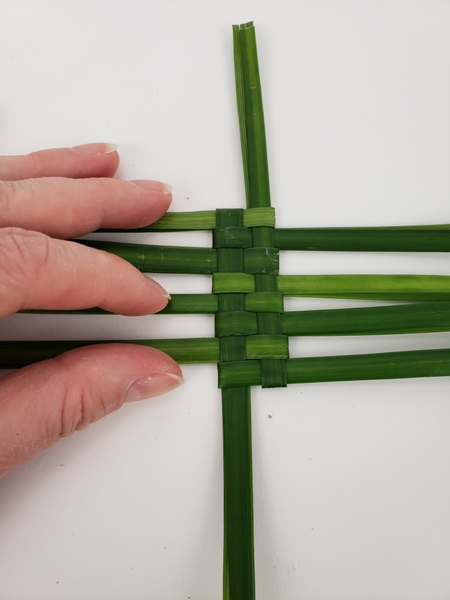 Place the weave on a flat working surface.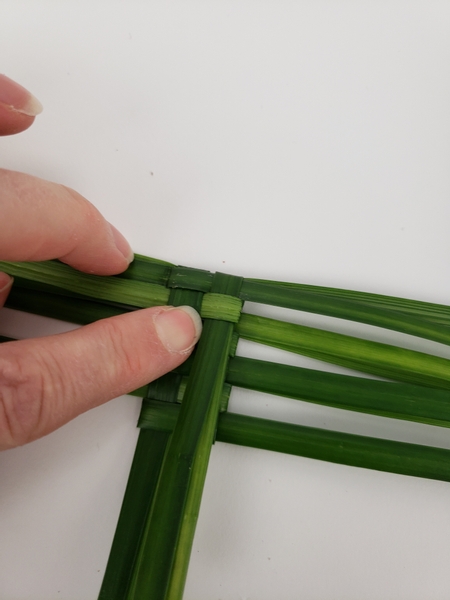 Fold the first two blades over...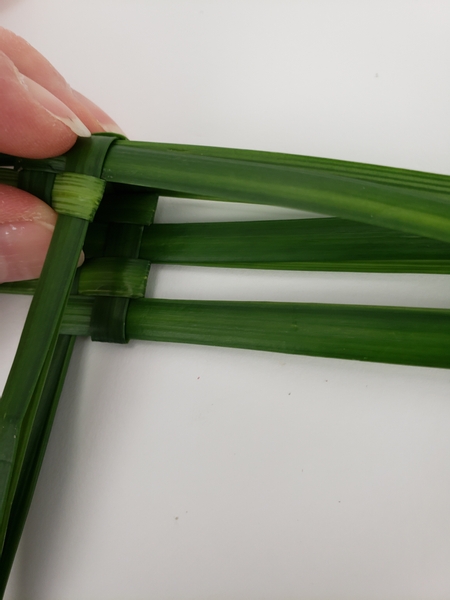 Fold the first blades over...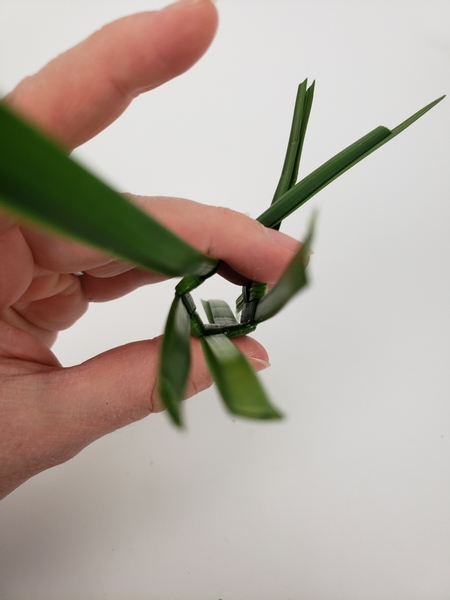 And the last two blades to shape a angled tube.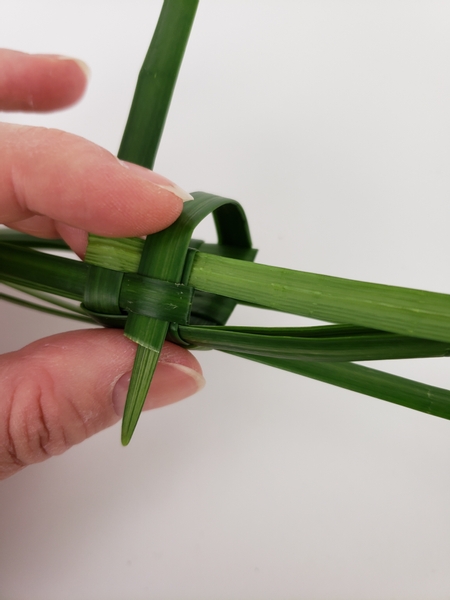 Continue the weaving pattern by folding the blade over and weave it through on the opposite end.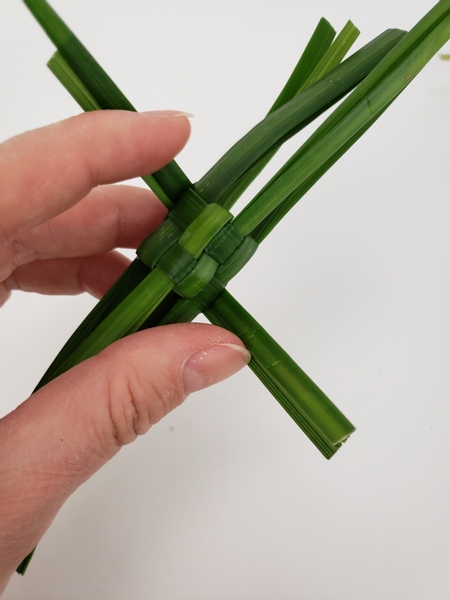 Do the same to the opposite side and weave in the blade.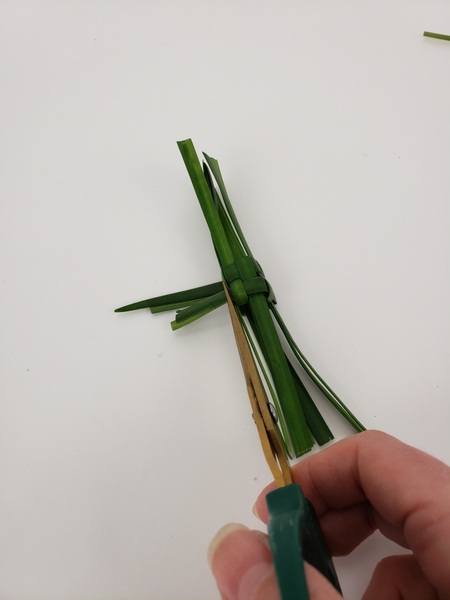 Once secure cut away the extra bits of grass.
Now for the top and bottom...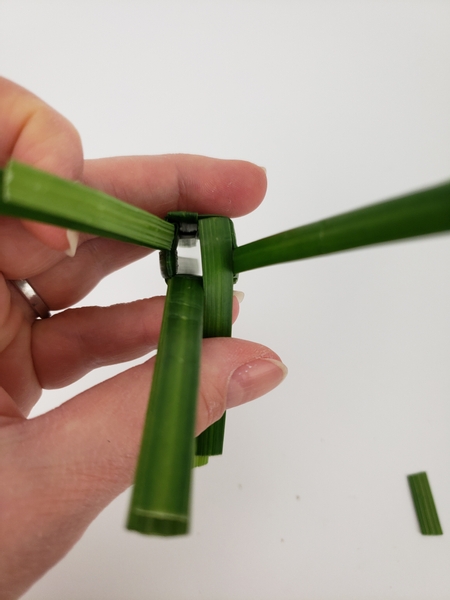 Fold the blade of grass over the opening...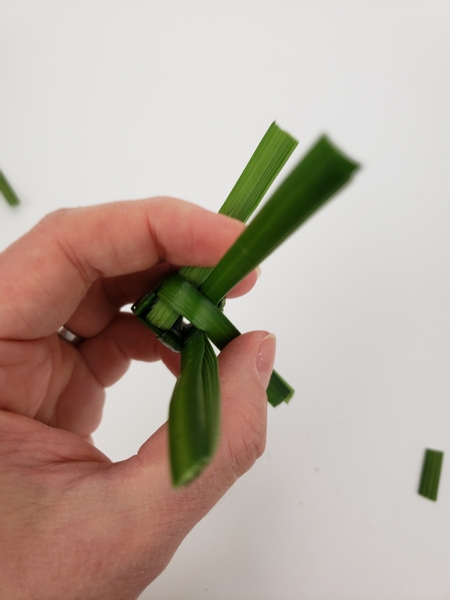 Twist, and fold the next blade over the first...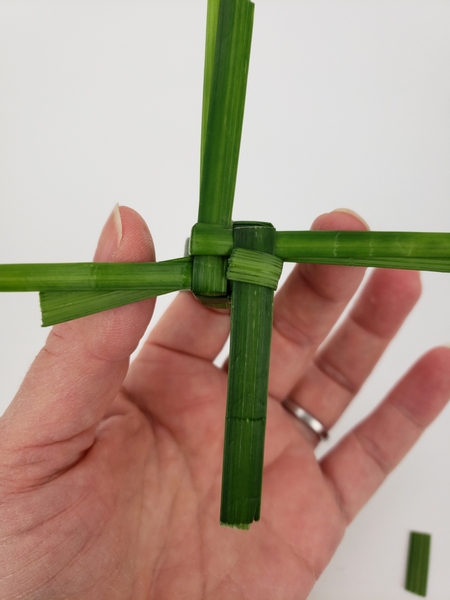 The next blade goes over then under... and the last blade goes over and under the last. Pull them tight to secure.
Fold the ends up to the sides and weave them in.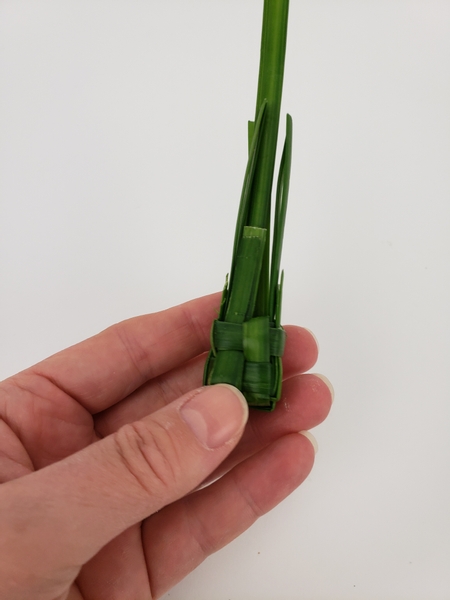 So that all the grass ends point up to the open side.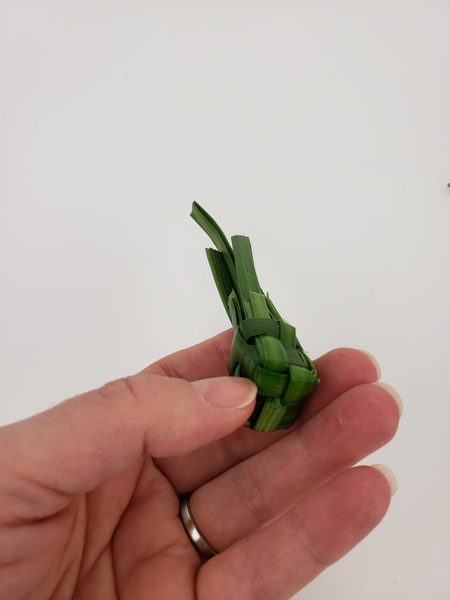 Creating a cute but sturdy little basket.
If you want you can add your gift and tie the ends with ribbon and be done... but let's take it a step further...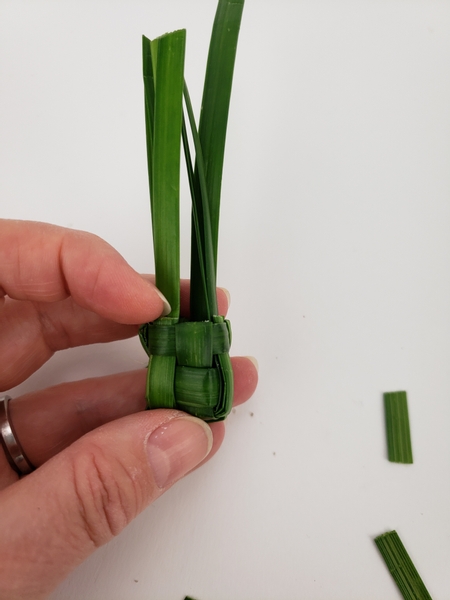 Design note: If you want to convert it into a real little basket simply fold down the blades away from the opening and weave it back in on itself.
I show you a larger version of this in my book. Page to page 229 with a handle Tutorial on page 230. Where you will learn all about the finer tips of grass weaving

To close the box:
Slip in the tiny gift and...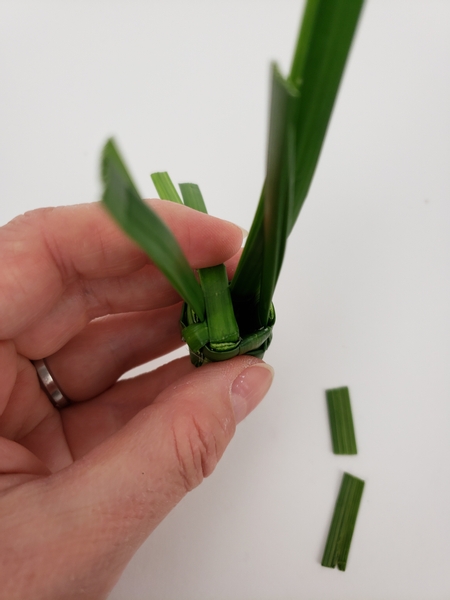 Fold the first blade over the gap...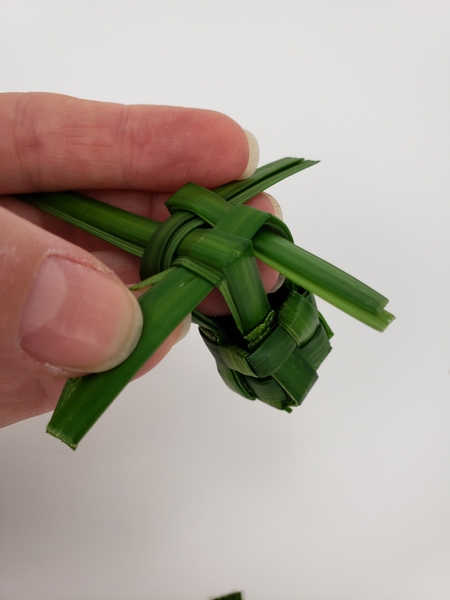 And again weave the grass under and over the previous blades to secure. The first blade goes under the next... that one goes under the next and so on...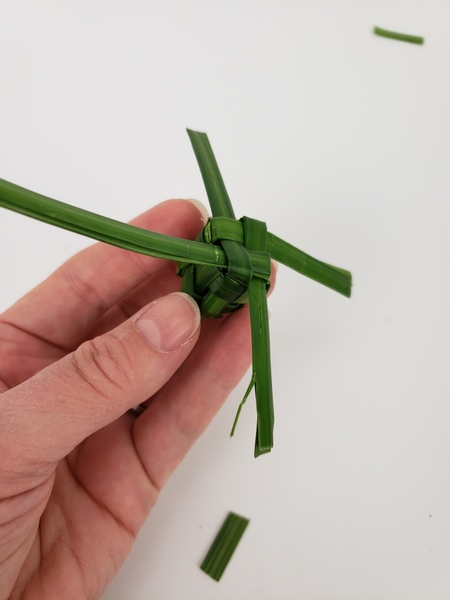 Pull the blades of grass tight to close the box.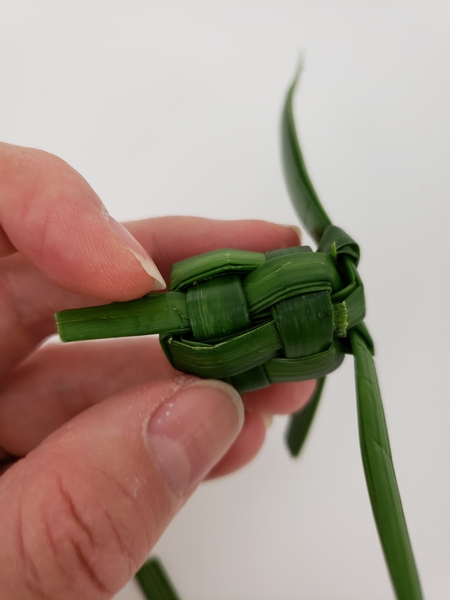 Fold the grass down and weave it back into the box.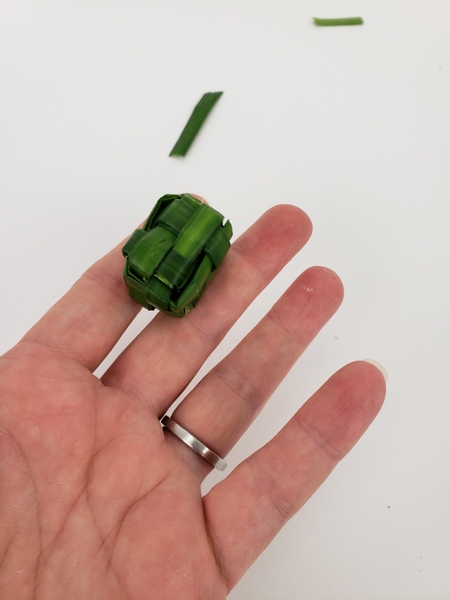 Snip away any left over blades of grass.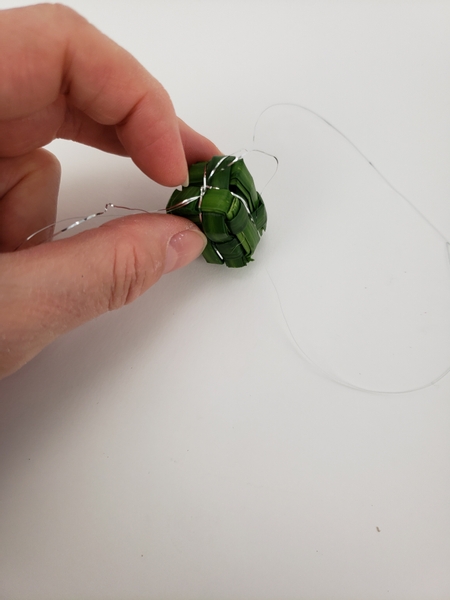 Decorate the tiny gift box... it is so small tinsel works beautifully.
Your box is now ready to design with.
Sign up for my weekly newsletter
Every week I add a new design with related tutorials. Be sure to subscribe to receive an email notification with design inspiration.