My Creative Workbook
Christine de Beer - effortless floral craftsman
Musical staff line armature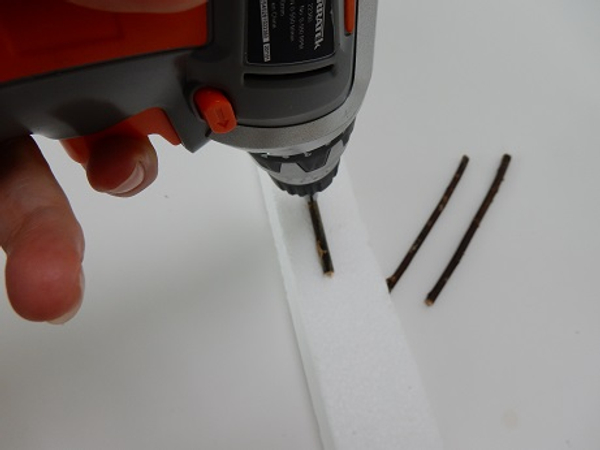 Drill five holes in three twigs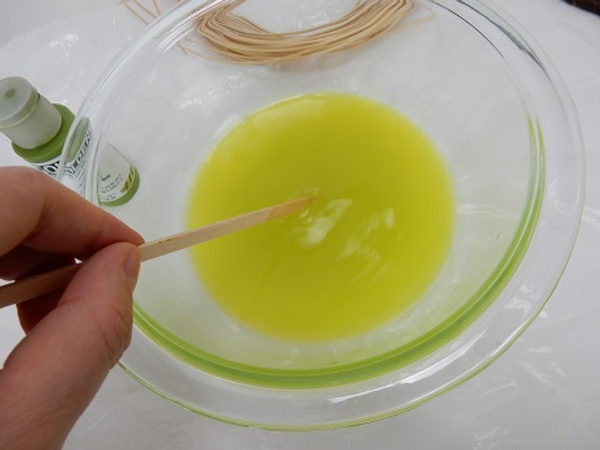 Thin a small amount of water based paint with warm water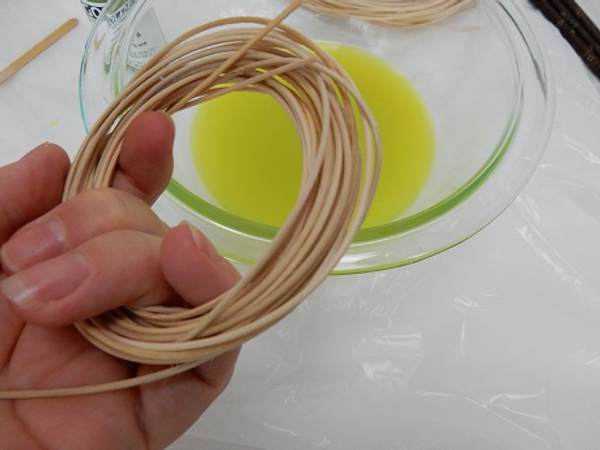 Roll thin cane into a small wreath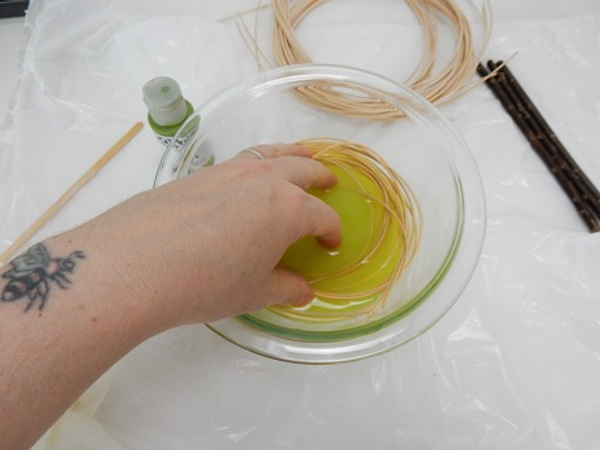 Soak the cane in the thinned paint water.
You can also use fruit, vegetables or spices to dye the cane. See Tutorial below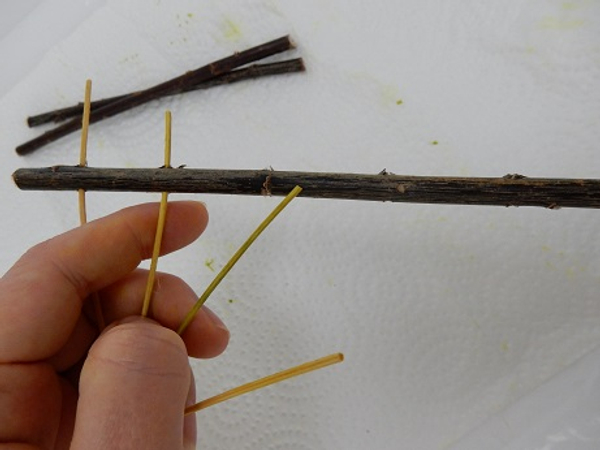 Thread the wet cane through the holes in the twig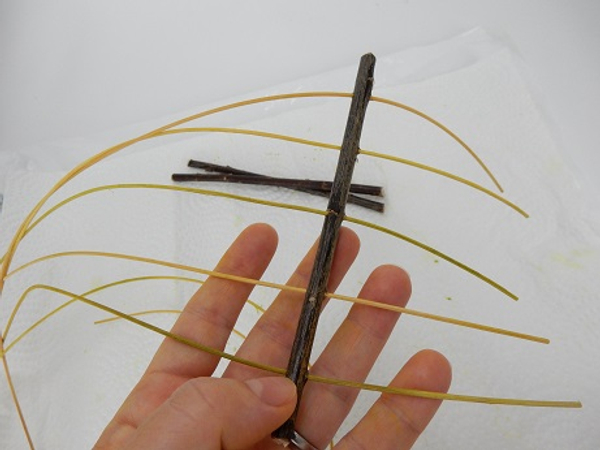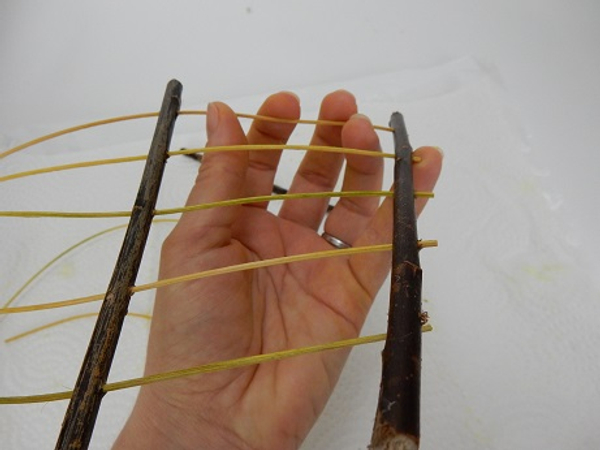 Thread in the second twig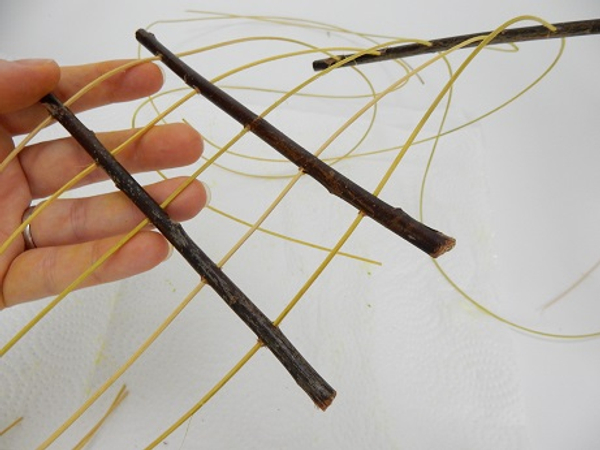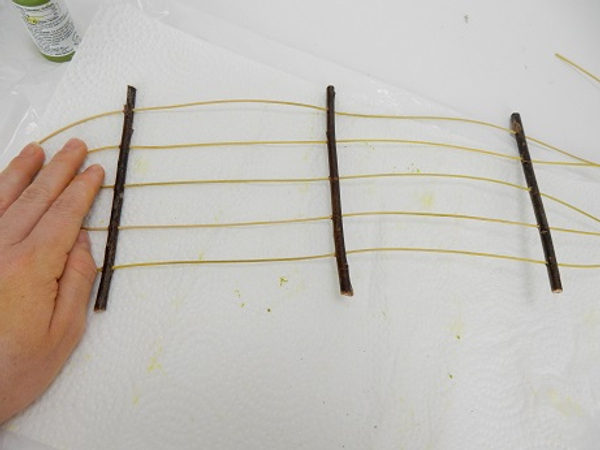 Space out the twigs. The middle twig should be in the middle of the cane.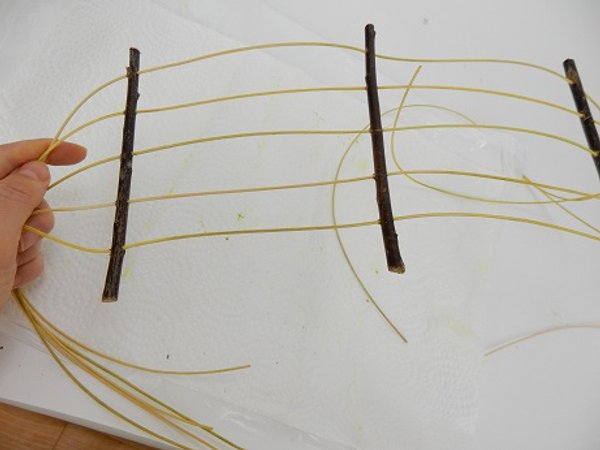 Gather the cane at one end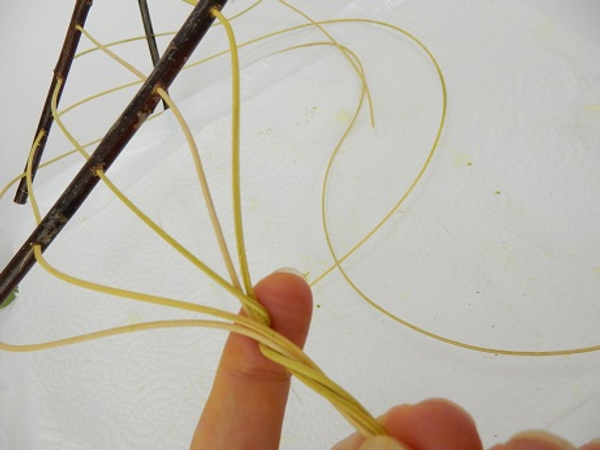 Twist the wet cane together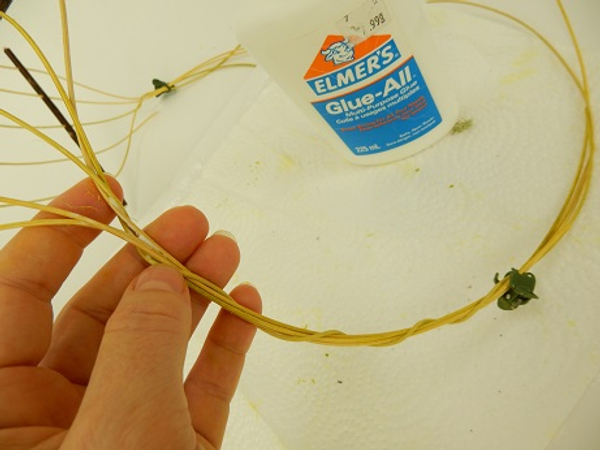 Place a tiny bit of wood glue on the twisted cane and secure with a butterfly hair clip
See the tutorial below for more detail on how I alter small hair clips to make tiny claws to keep things together while glue dries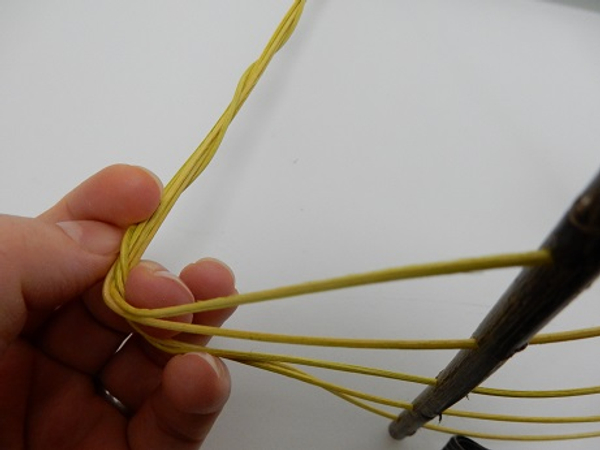 While the cane is still wet make a sharp bend to create an angle
For a more detailed Tutorial on how to bend twigs see below.

Do the same with the other side. Set aside the cane armature to dry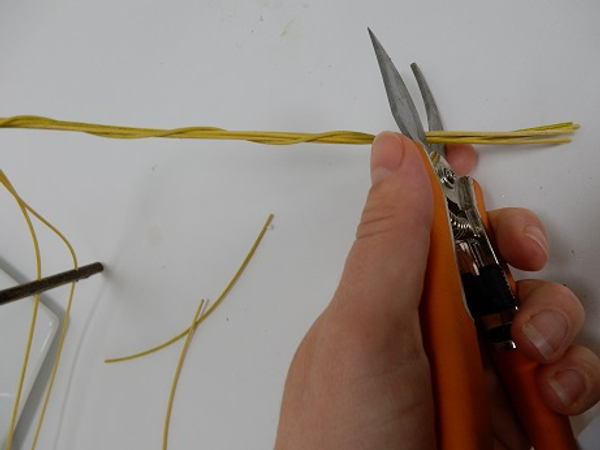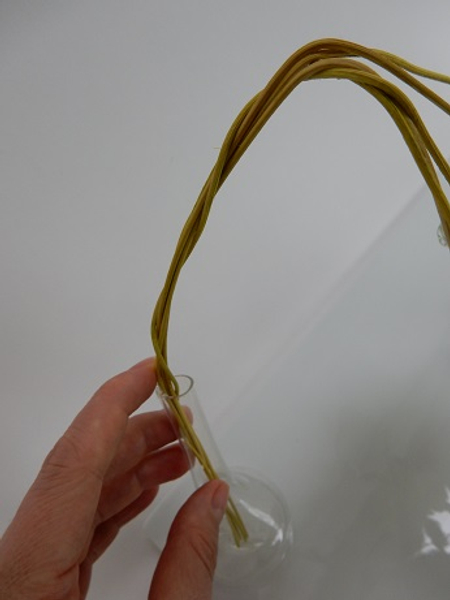 Place the cane ends into small vases...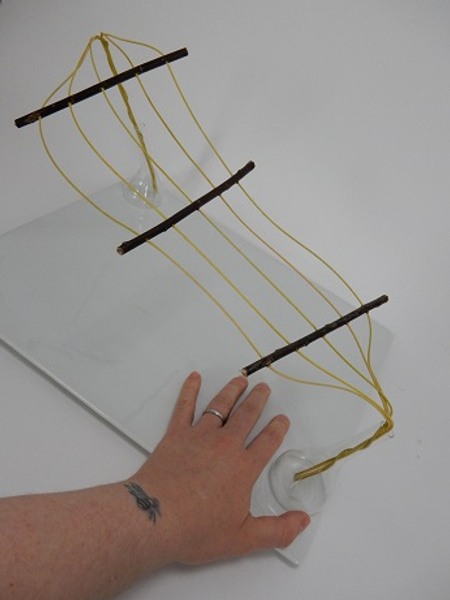 ... and on a display surface
Sign up for my weekly newsletter
Every week I add a new design with related tutorials. Be sure to subscribe to receive an email notification with design inspiration.