My Creative Workbook
Christine de Beer - effortless floral craftsman
"I found it this way" demonstration Floral art Structures: Twig Tangles
21 September 2016

and more
This is the first design I did for my "I found it this way" Floral art demonstration at the Capilano Flower Arranging Club .
I began all four of my designs with basic armatures made of Twig Tangles

The twig tangles create a basic armature for the designs to be suspended from. Each design is crafted in such a way that it almost looks like a foraged or "found" natural object

Make sure that your basic structure is as stable as possible so that you need not adjust the design as you go along.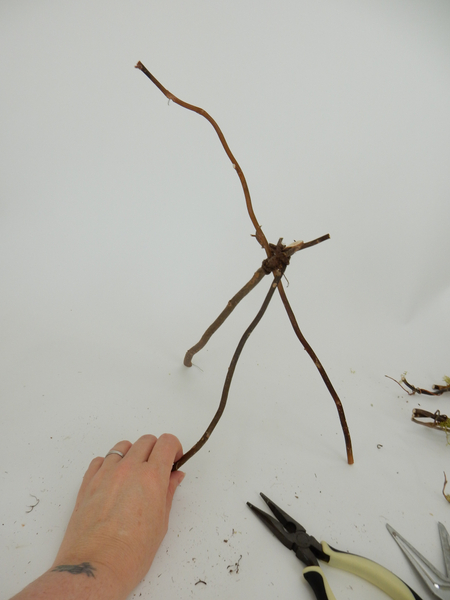 The best way to do this is to balance your armature on three legs...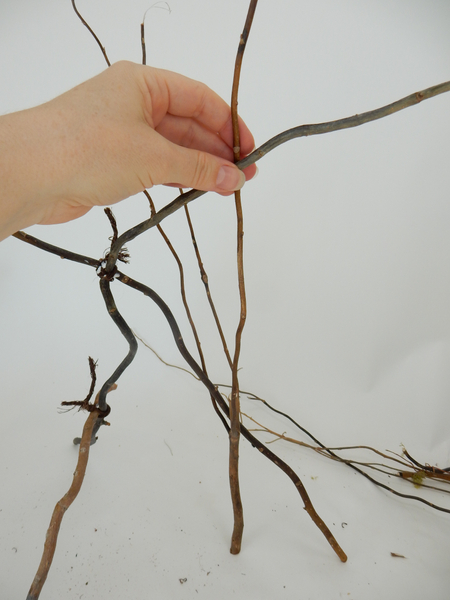 ... and only when it is completely secure, add more twigs to create more stability and strength.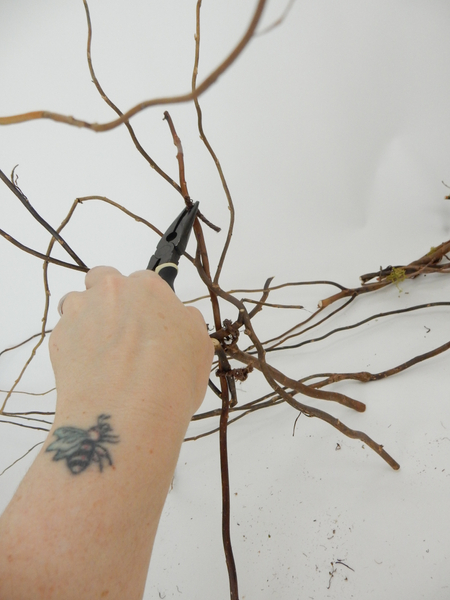 Twist the wire around the twigs in a figure eight to secure
Armatures for the demonstration:

The first design: Spiderweb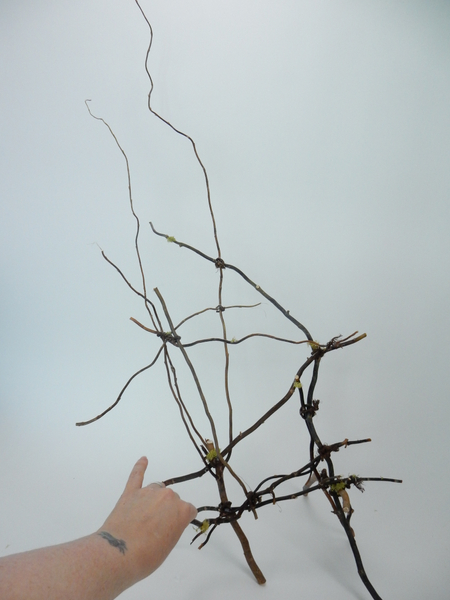 Spider web twig tangle
The second design: Wasp nest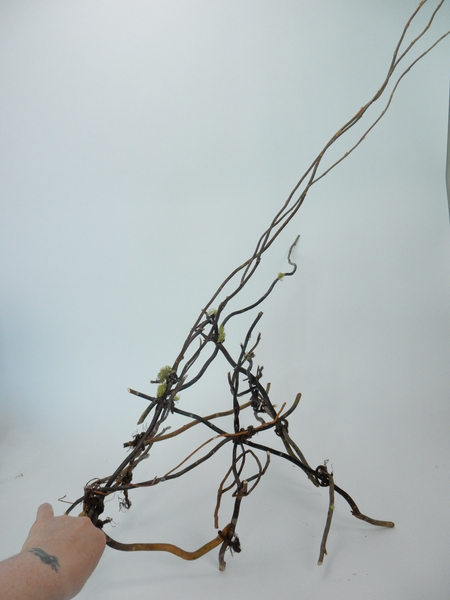 Wasp nest:
Third design: Leaf nests twig tangle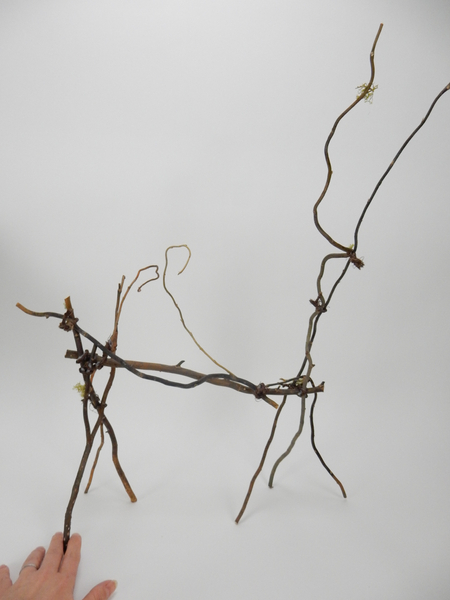 Leaf nest twig tangle
The fourth design: Bird nest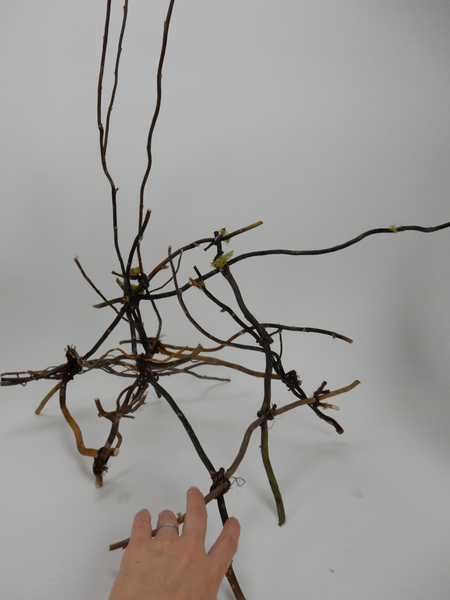 Bird nest twig tangle
For more detailed instructions on how to design a three legged armature see the Tutorial below
Sign up for my weekly newsletter
Every week I add a new design with related tutorials. Be sure to subscribe to receive an email notification with design inspiration.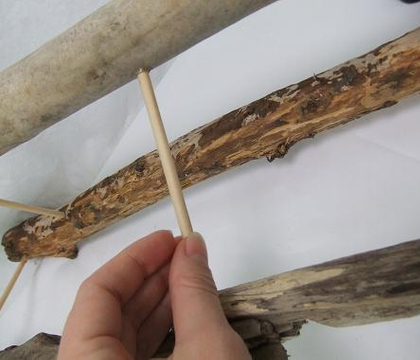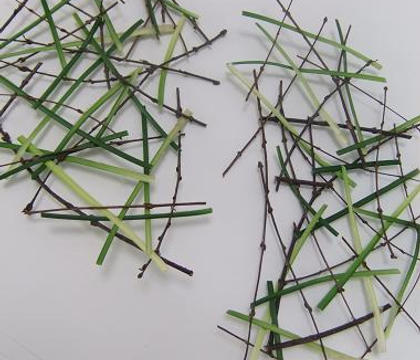 6 September 2011
Twig collar
Create a light and transparent collar-base for the large composite flower to nestle into.