My Creative Workbook
Christine de Beer - effortless floral craftsman
Crescent willow moon
21 November 2018

and more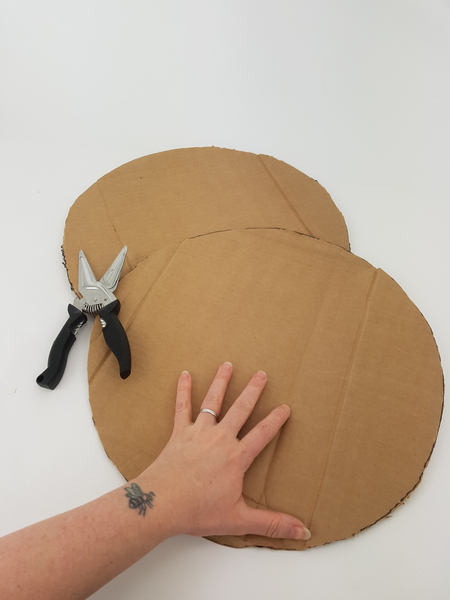 Cut two disks from cardboard.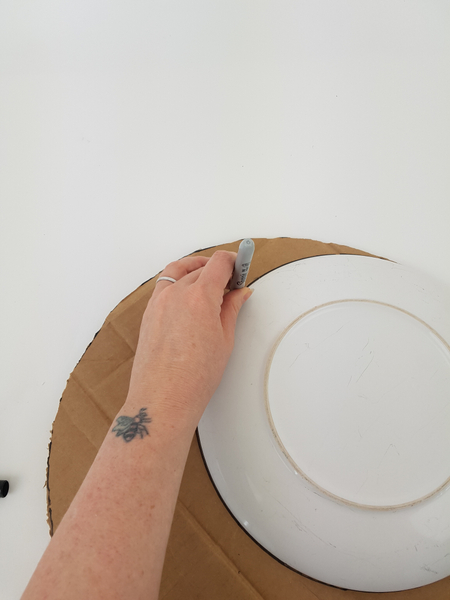 Draw another circle on each disk to create the crescent shape.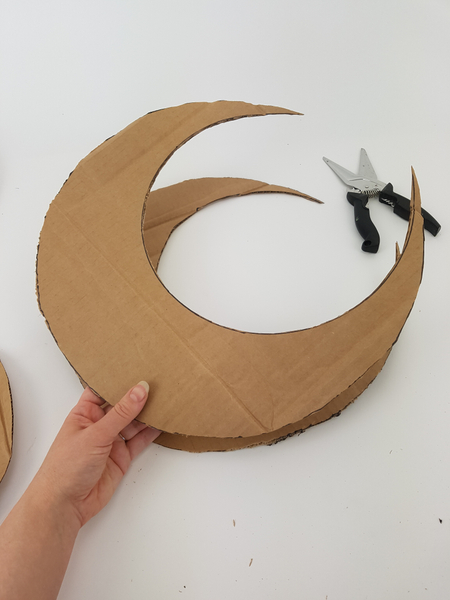 Cut out the half moon shapes.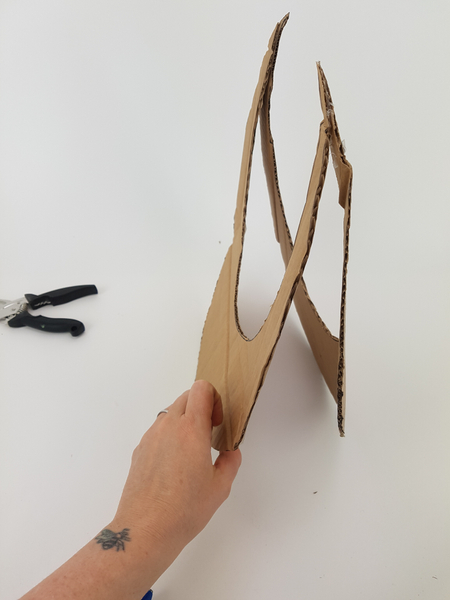 Glue the tips of the half moon to connect the shape.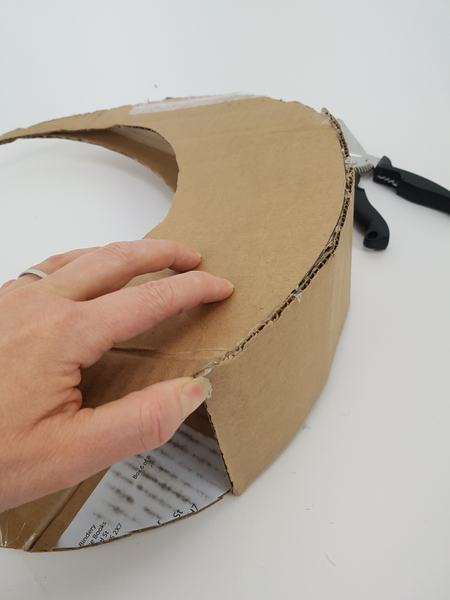 Glue in a strip of cardboard to separate the two halves.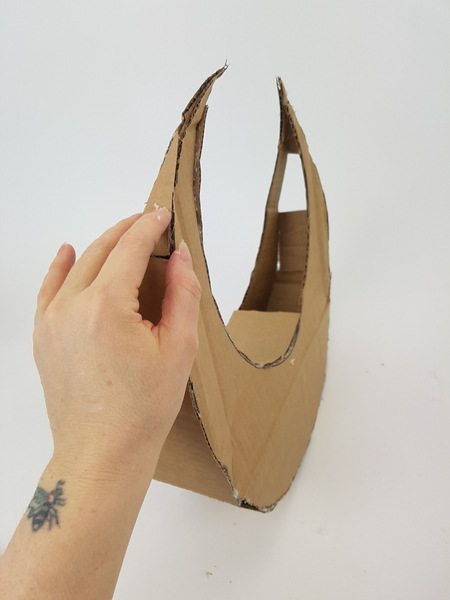 Add a few more strips of cardboard to create a sturdy shape.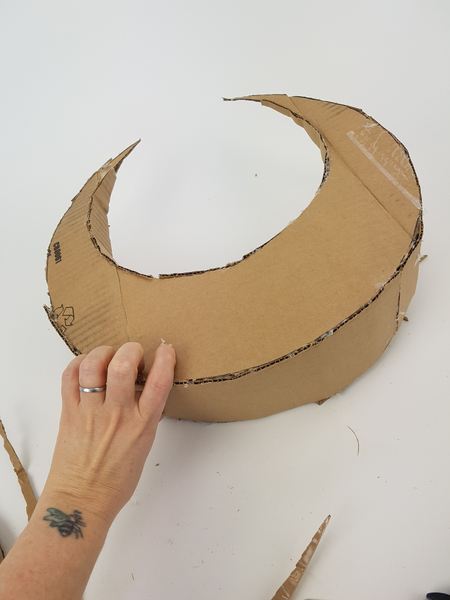 Make sure the shape will hold by pressing the edges. Add more cardboard to support any areas that buckles.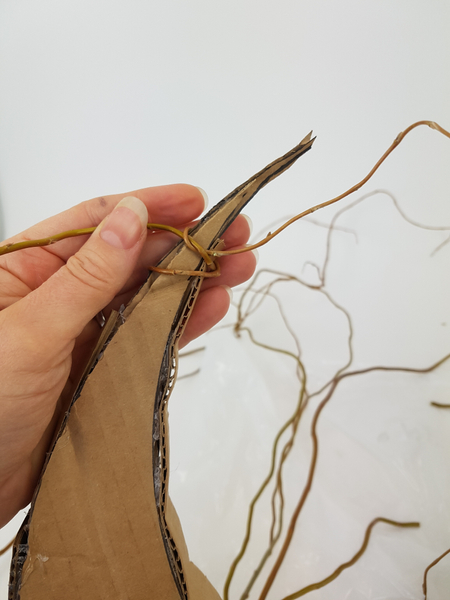 Knot a pliable willow stem around the cardboard.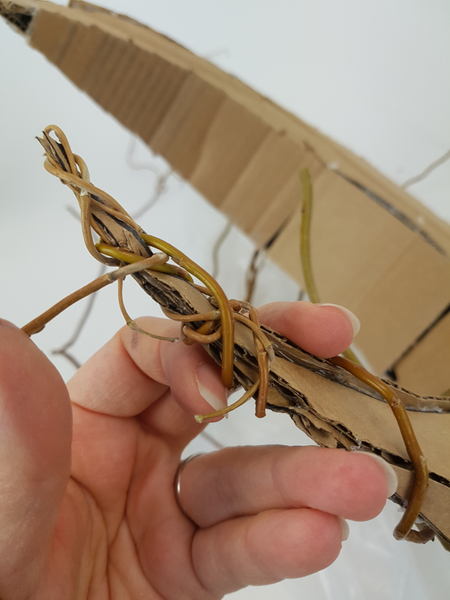 Wrap the willow to closely follow the cardboard shape.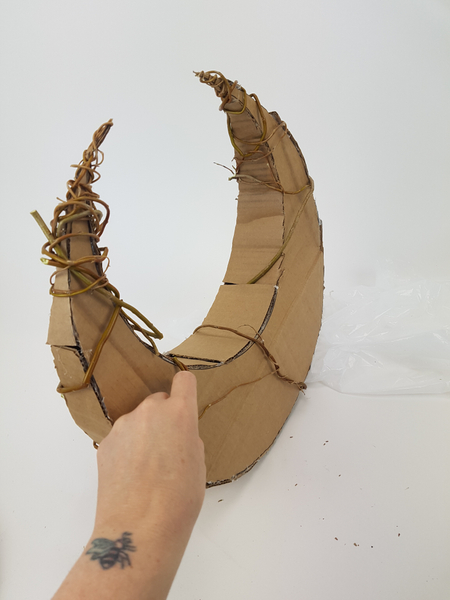 Use the thinnest stems for the smaller end pieces so that you can wrap it closely to the cardboard.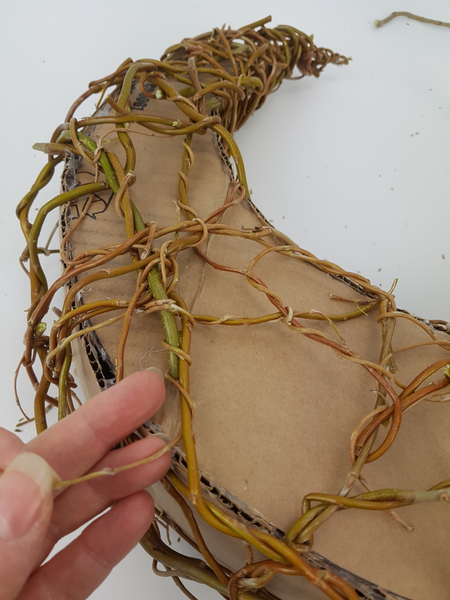 Then wrap pliable willow tips around the thicker stems to secure it in place.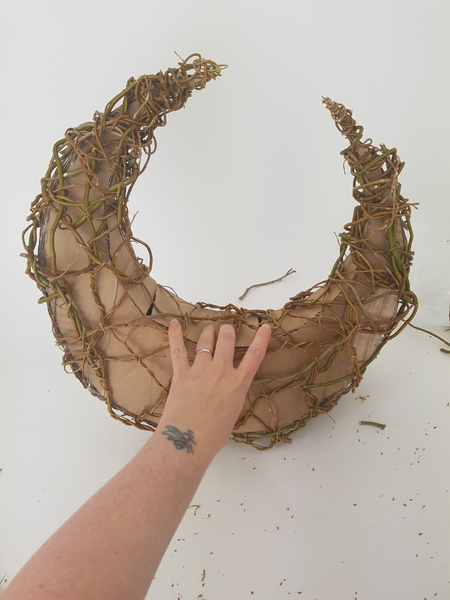 Set the willow armature aside so that the pliable stems can dry permanently into the crescent shape.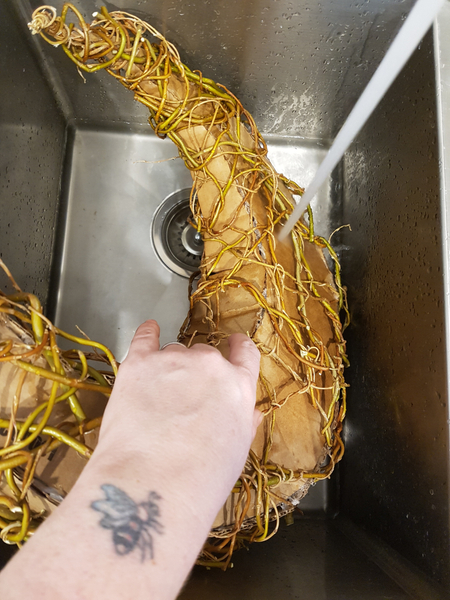 Once dry, soak the cardboard and willow in warm water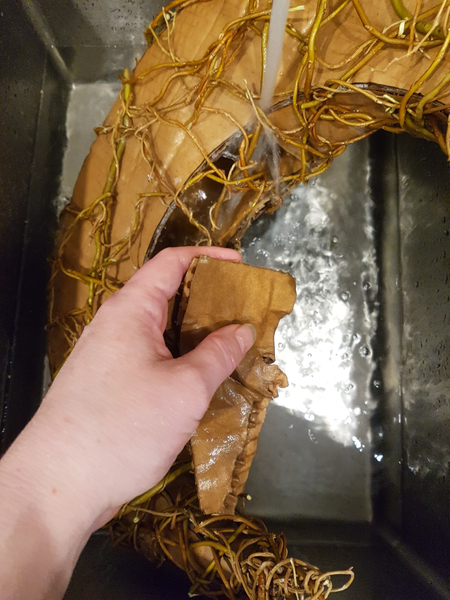 Carefully remove the soggy cardboard.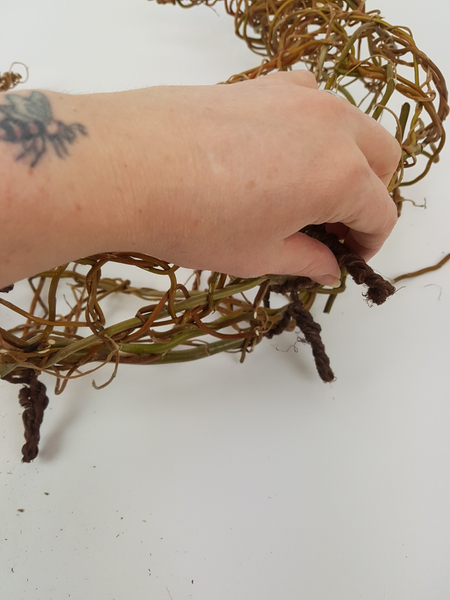 Bend wire into little legs...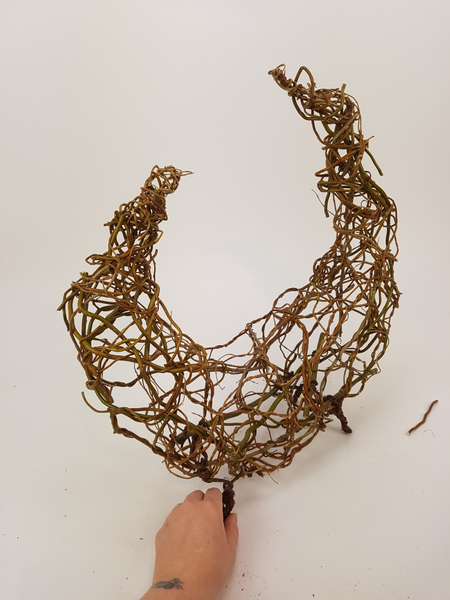 And wrap the wire around the willow stems in the armature to secure
Sign up for my weekly newsletter
Every week I add a new design with related tutorials. Be sure to subscribe to receive an email notification with design inspiration.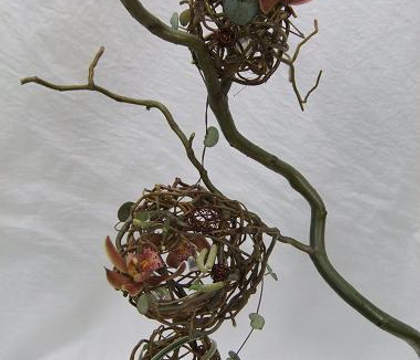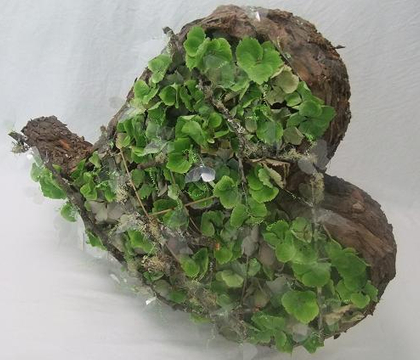 Hydrangea
Hydrangea, when cultivated as a cut flower rather as a plant it is often revered to as Hortensia