My Creative Workbook
Christine de Beer - effortless floral craftsman
Layered sisal and twig armature
9 September 2015

and more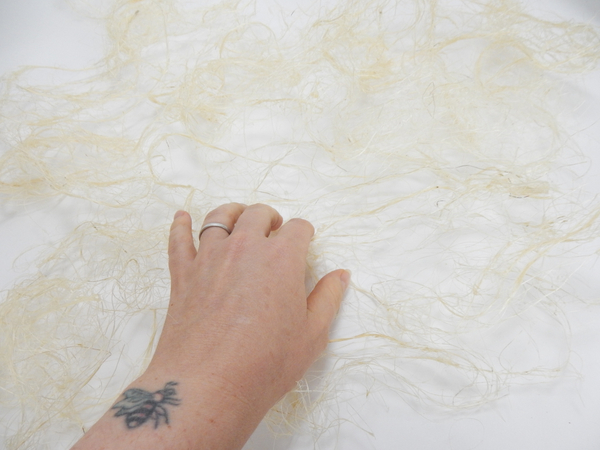 Use wood glue and sisal to make a large sisal mat
See the Tutorial below for more detailed instructions on how to make an armature from sisal and glue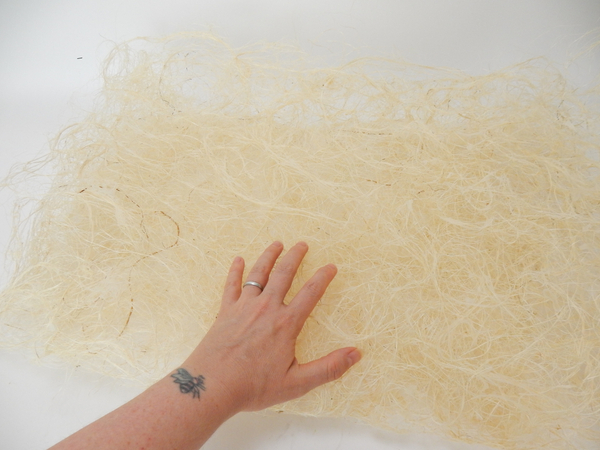 Fold the sisal in four and press flat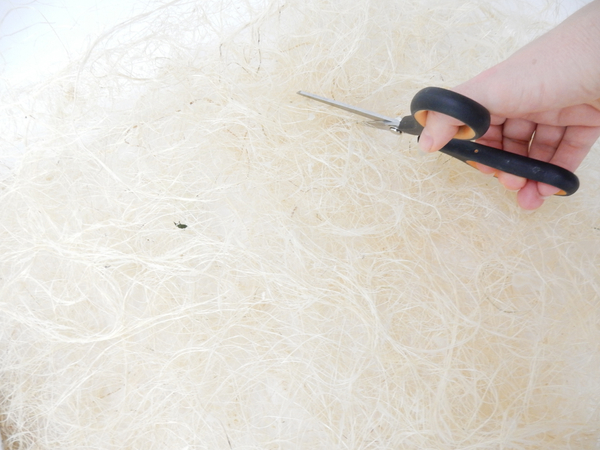 Cut a disk shape in the sisal to create a frame for the focal point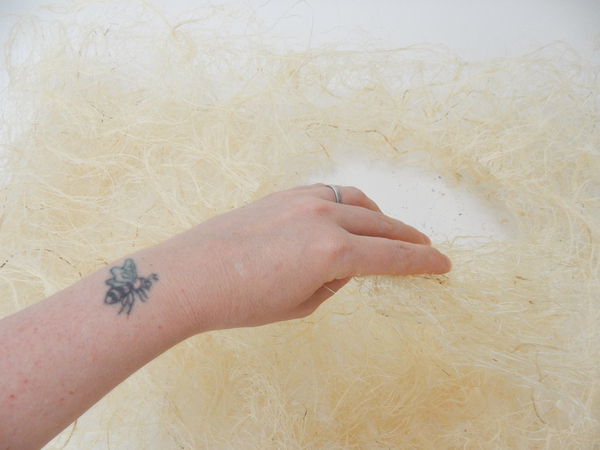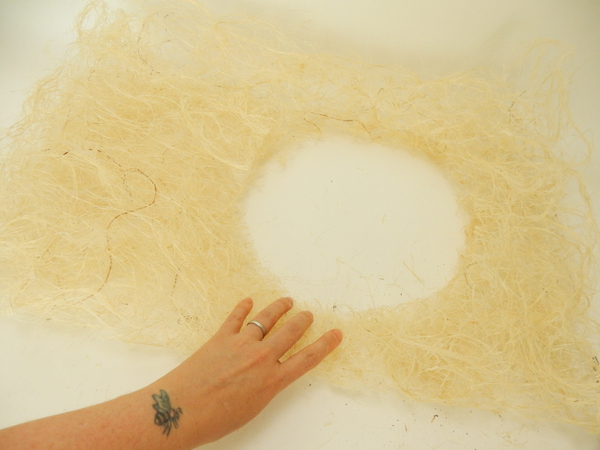 Place the sisal armature on a flat working surface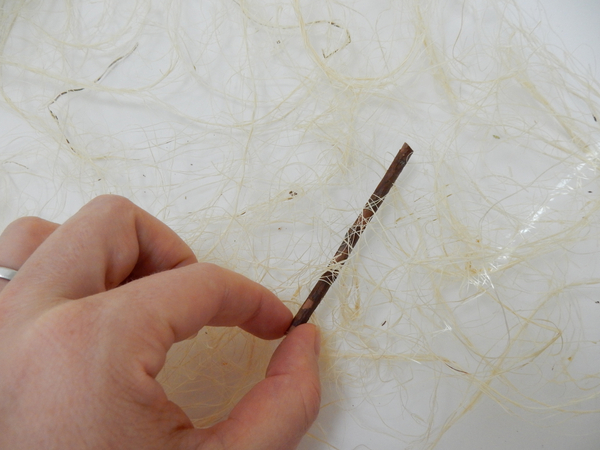 Open it up and start to pin small snippets of twigs at random places through the sisal
See the Tutorial below for an easy way to bite and snap sturdy twigs.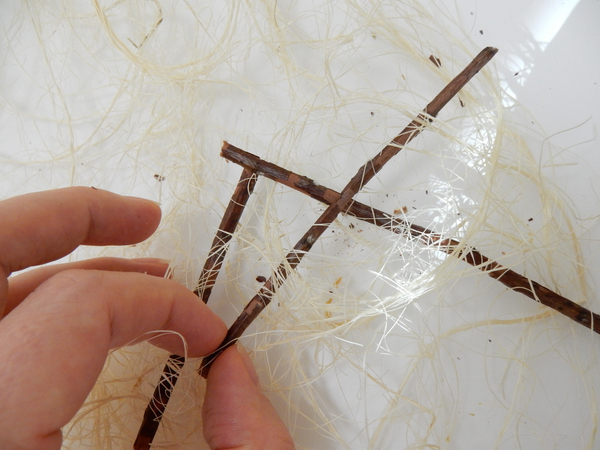 Keep adding twigs crossing them at random places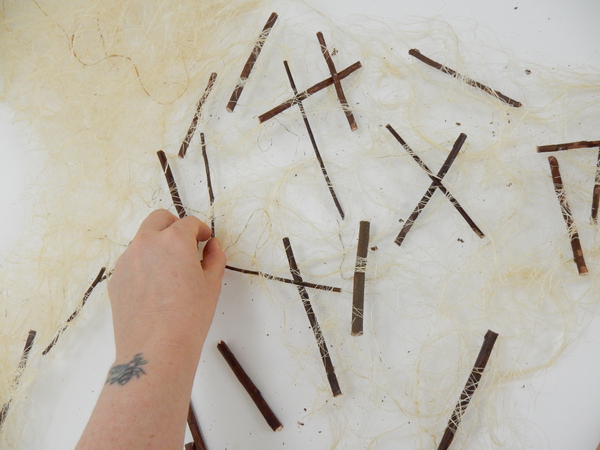 Add a few twigs here and there on the entire sisal surface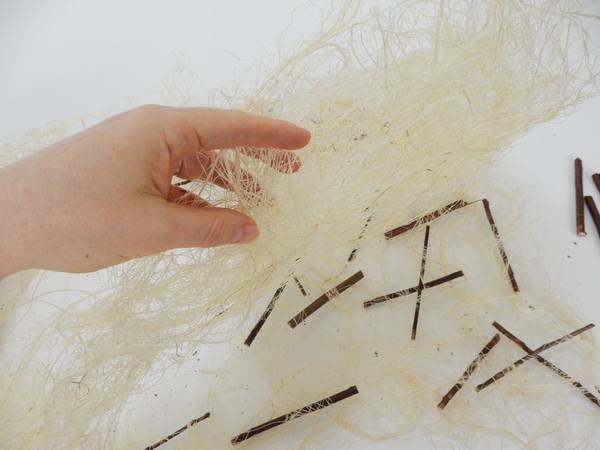 Fold the next layer of sisal over the first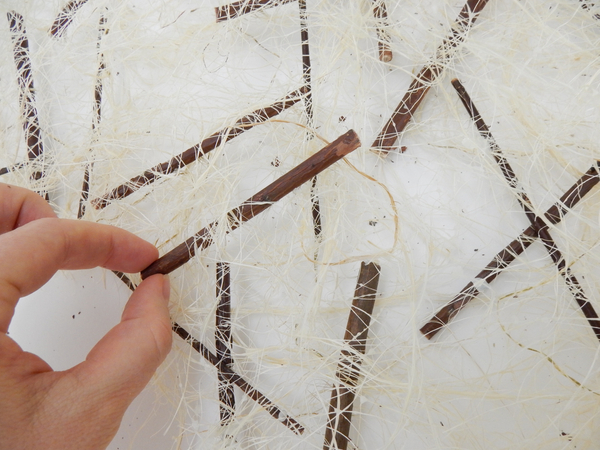 And pin a new layer of twigs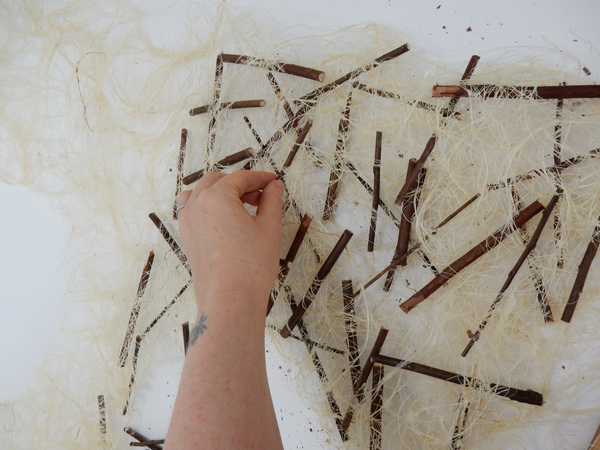 Randomly pin twigs to cross with twigs on the layers below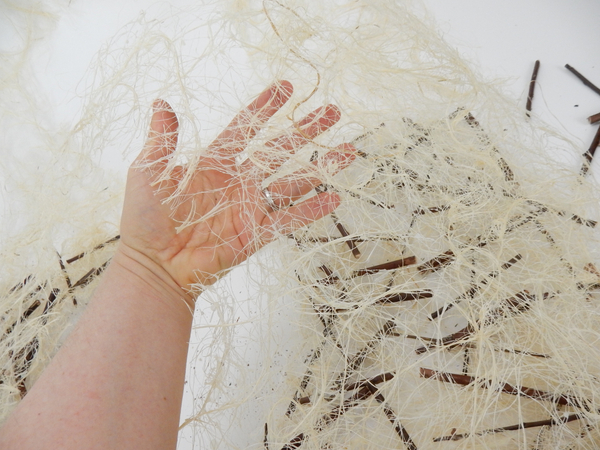 Fold over the next layer of sisal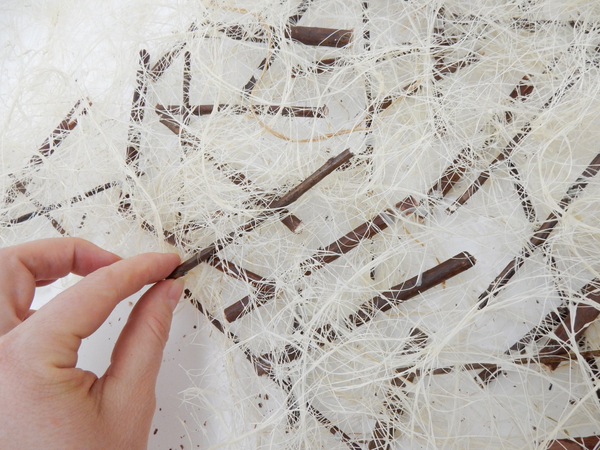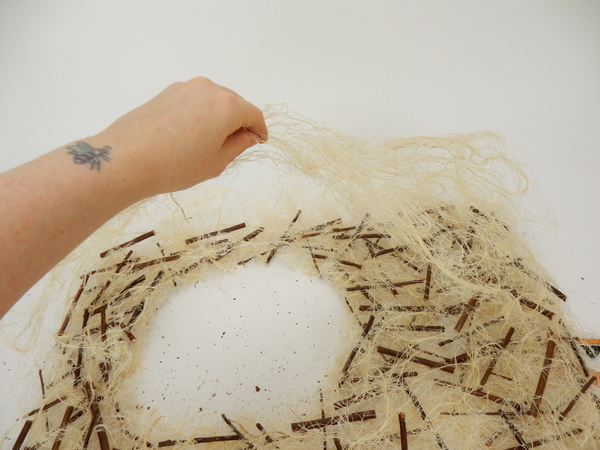 Fold over the last layer of sisal.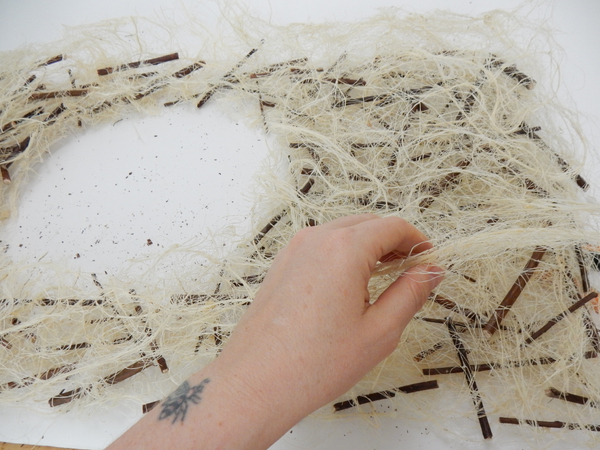 Fitting it neatly into place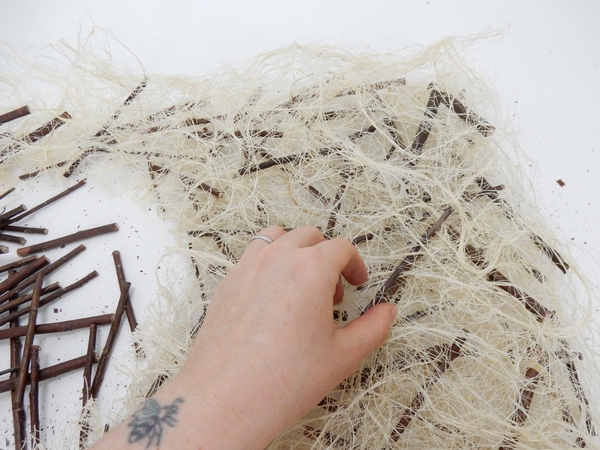 And pin this layer with twigs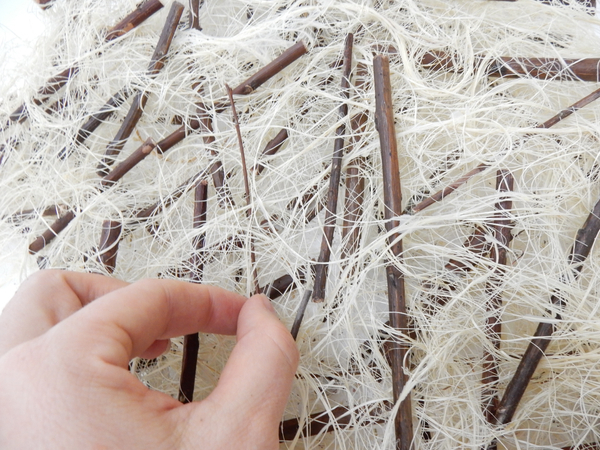 Add a few smaller twigs for visual contrast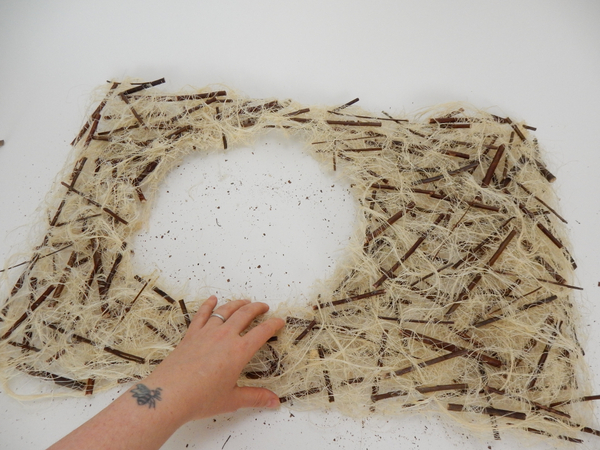 The twig and sisal armature is ready to design with
Sign up for my weekly newsletter
Every week I add a new design with related tutorials. Be sure to subscribe to receive an email notification with design inspiration.