My Creative Workbook
Christine de Beer - effortless floral craftsman
Suspend design elements around a poinsettia forest floor display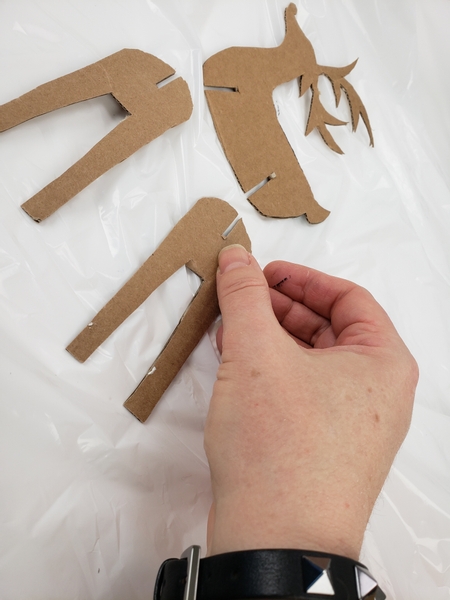 Draw a basic reindeer outline on cardboard and cut the shape out.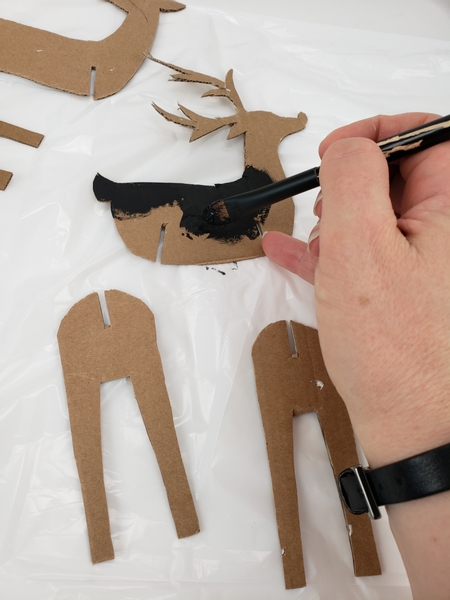 Paint the reindeer black.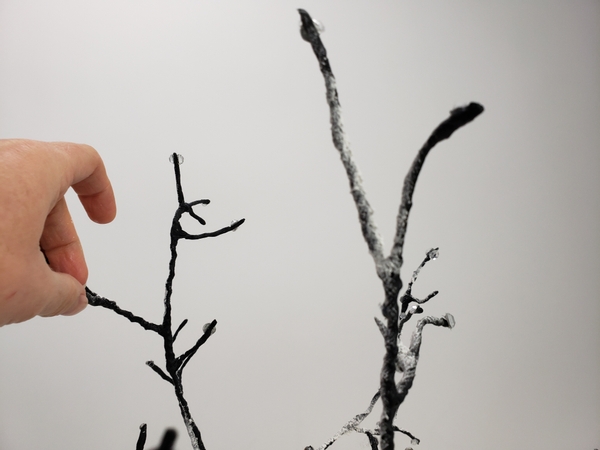 Craft branches from wire and add a few crystals and spray snow...
See the Tutorials below for more detailed instructions on how to add snow and the crystals to a design.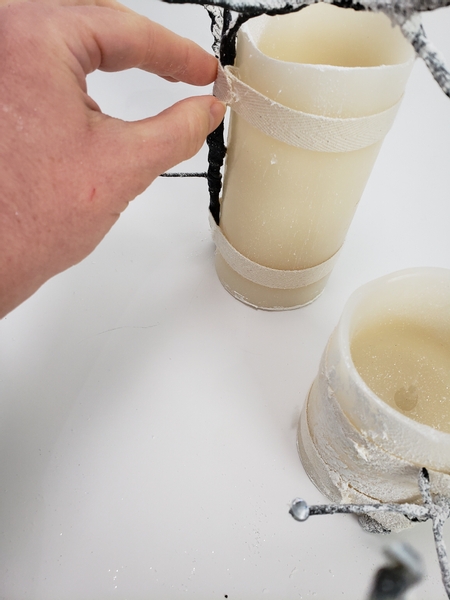 Bind the branches to candles and secure it with hot glue.
Design tip: this is a great way to protect the candles (especially battery operated candles that will not burn down) so that it is not damaged so that you can use them again.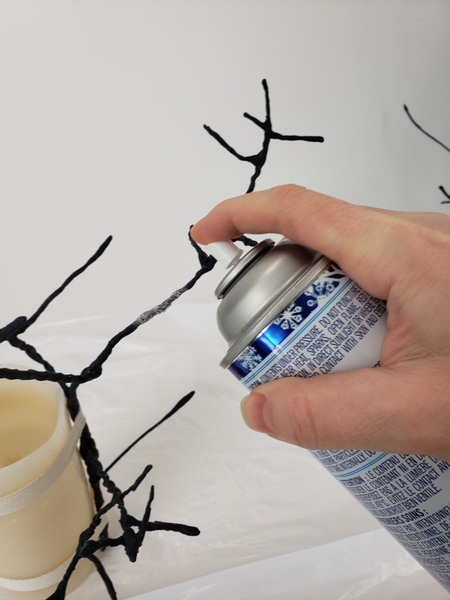 Spray on more snow.
Newsletter subscribers: I wanted to explain a bit more on how I used the placement of my design elements to add to the illusion of lightness but it required a more lengthy explanation and I wanted you to be able to write back if you have a comment or question. Make sure to subscribe, if you are not yet, so that you can receive advance notification of the exclusive tips and join our weekly floral design conversation.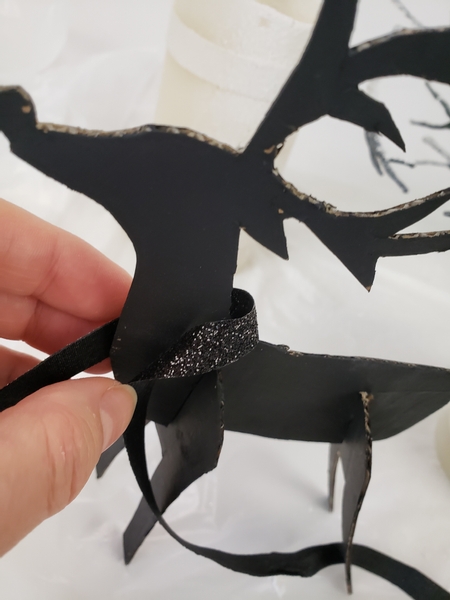 If you want decorate tie a ribbon around the reindeer's neck...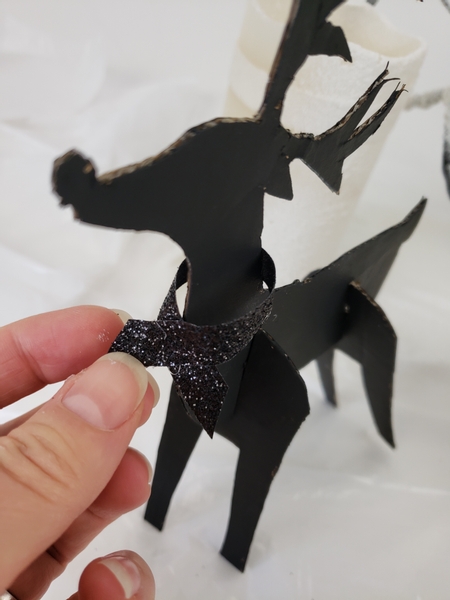 I went for a simple glitter scarf tie... but you can decorate it as colourful as your style is.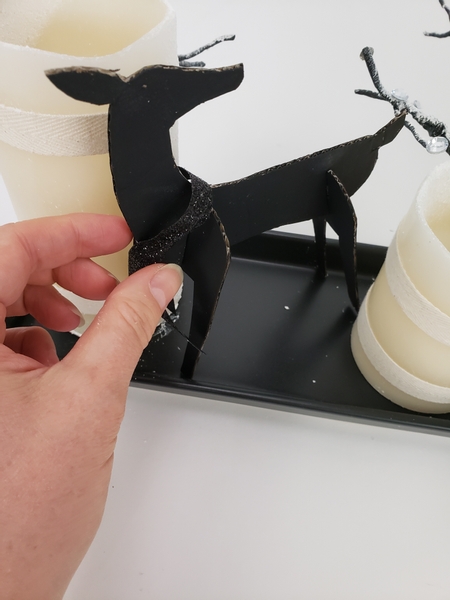 Test out the placement of the design elements so that everything fits in the display tray with more than enough space for the exquisite green poinsettia flowers.
For more placement tips see this week's Newsletter email.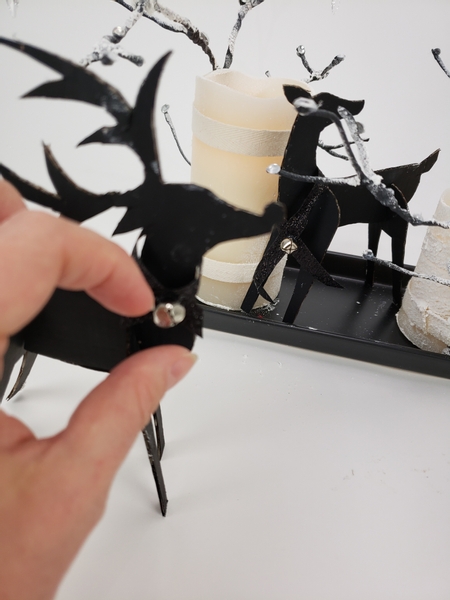 Add a tiny silver bell... just for extra jingle...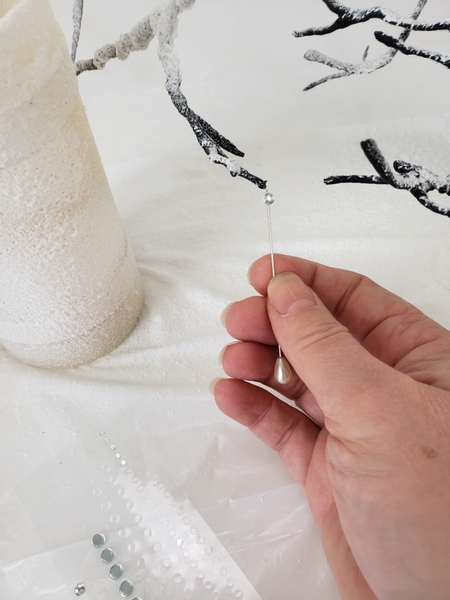 Add in a few more crystals.
See the Tutorial below for more detailed instructions.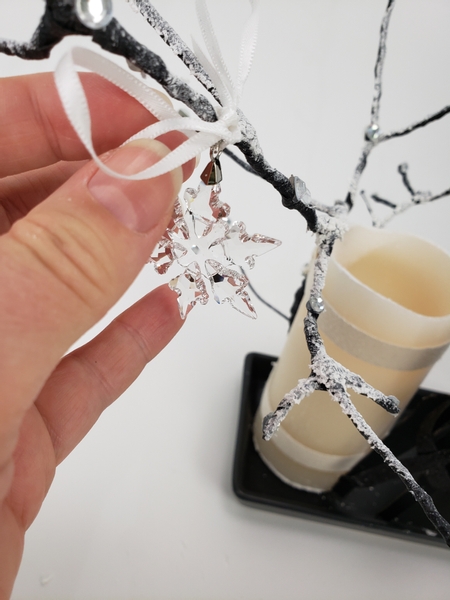 Tie in any other decorations- for my design I used the smaller snowflake crystal ornaments from the Swarovski Christmas collection.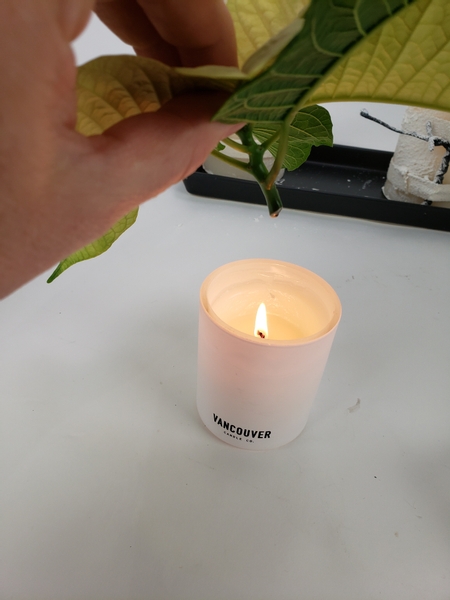 Caramelize the milky stem of the flower over a candle.
If you are interested in the how and why of conditioning flowers I have an entire section on it in my book. Turn to page 69-110: First Aid for your design elements. It's fascinating!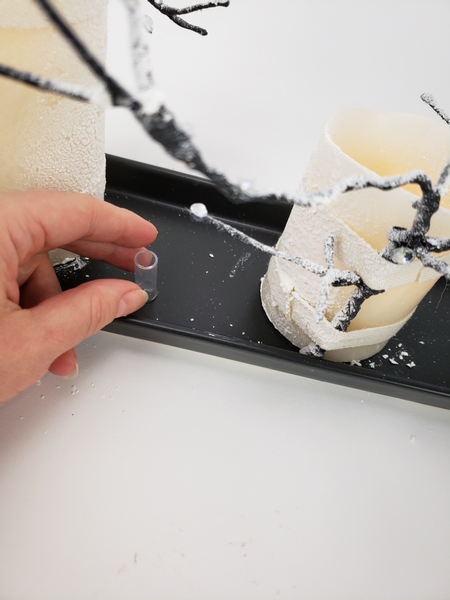 Glue in tiny water tubes into the display tray. See the Tutorial below for an easy way to make your own water tubes.
Again there is a reason why I did this and not simply placed the stem in the water filled display tray. See this week's newsletter email.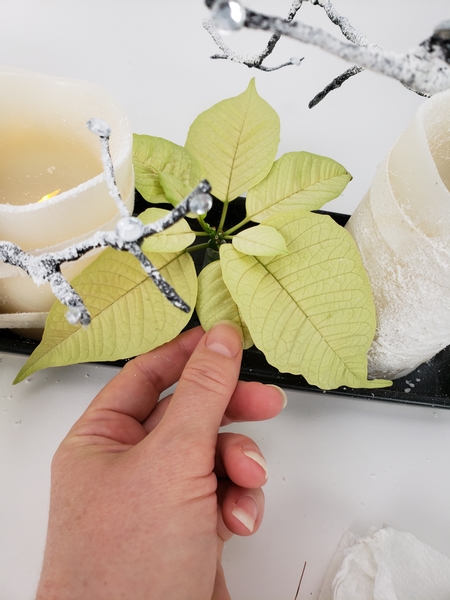 Place the stem in the water filled tube so that it remains hydrated.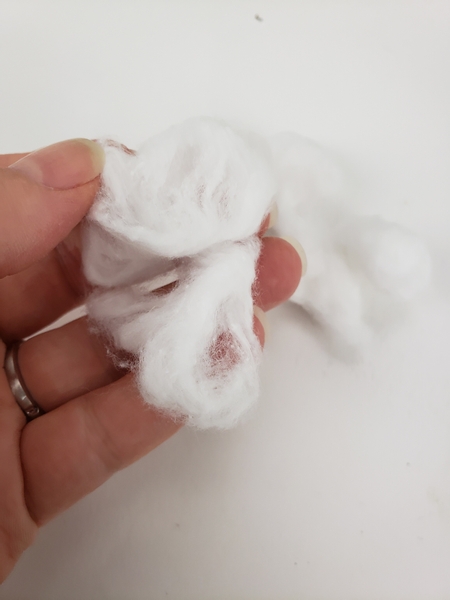 Fluff out cotton wool to conceal the water tubes and line the display container with fluffy snow.
See the Tutorial below for more detailed instructions on how to fluff out cotton wool.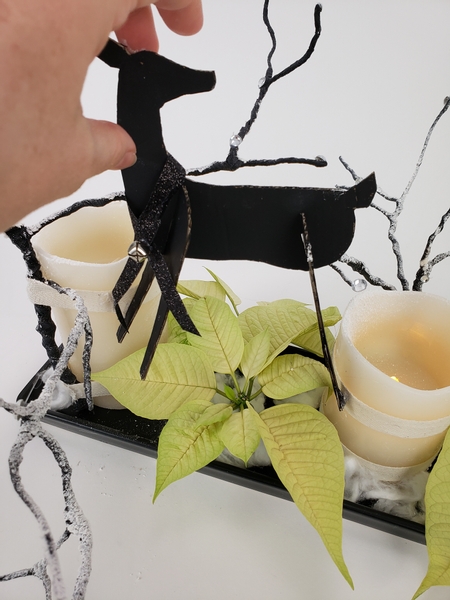 Glue in the cardboard reindeer.
Sign up for my weekly newsletter
Every week I add a new design with related tutorials. Be sure to subscribe to receive an email notification with design inspiration.