My Creative Workbook
Christine de Beer - effortless floral craftsman
Chilly Father Christmas making snow angels!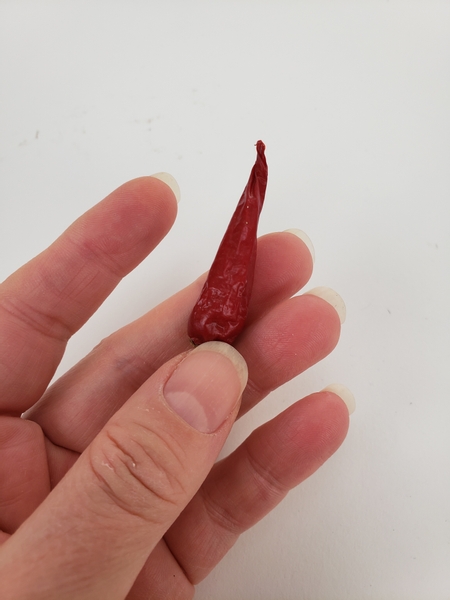 Choose a pretty jolly chilly for the Santa body...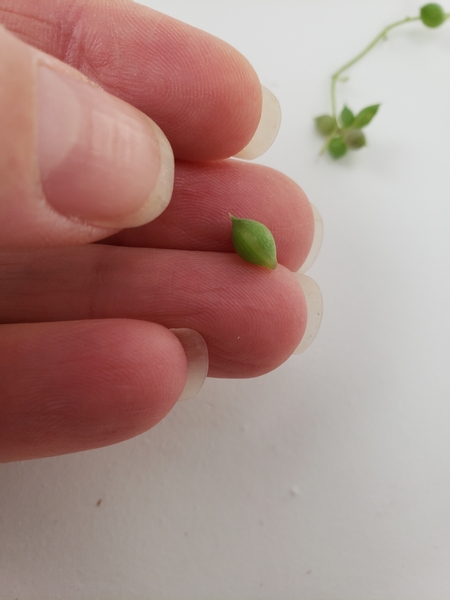 And a pearl succulent for the nose...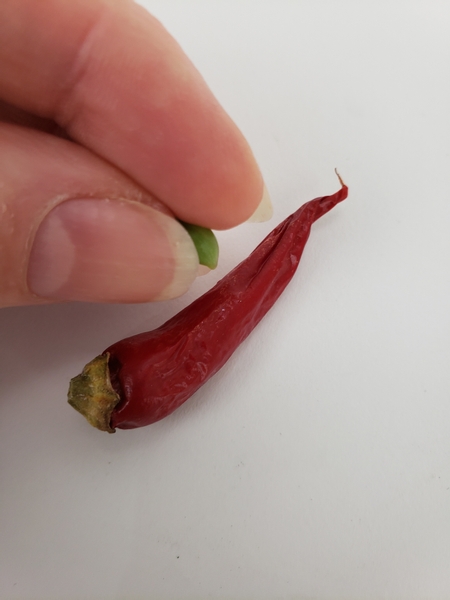 Glue the succulent to the chilly using floral glue.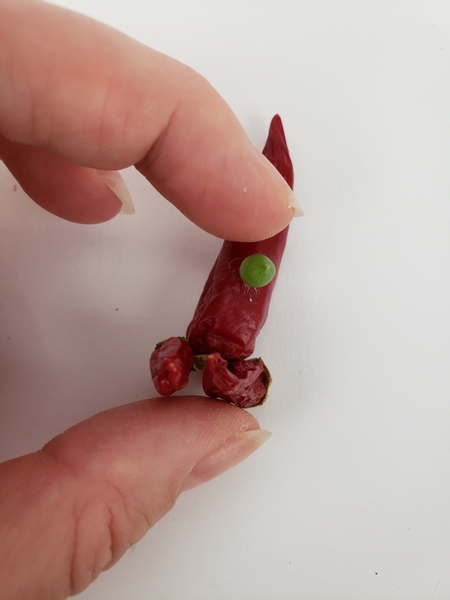 And two smaller chilies for the shoes... a lot of the personality can be added just by altering the shoes.
For the beard: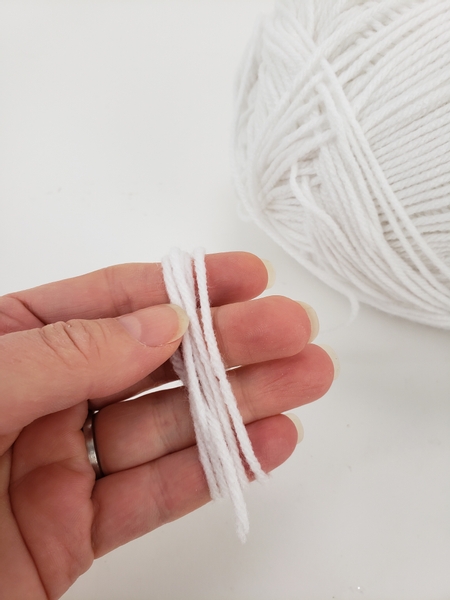 Wrap some wool around your fingers...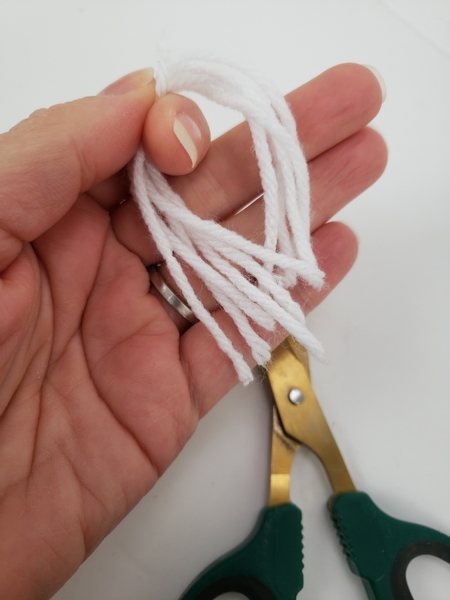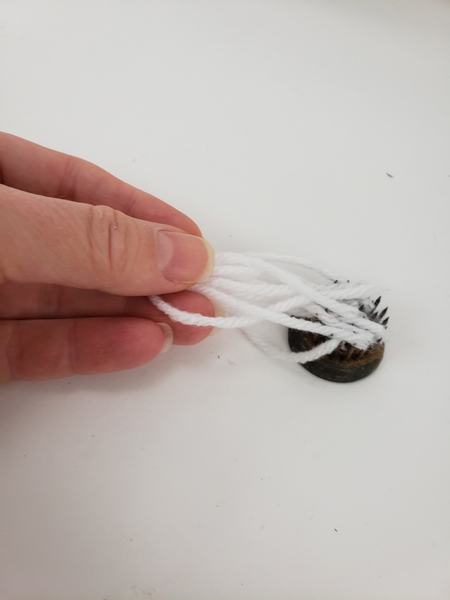 Comb the wool through the teeth of your Kenzan.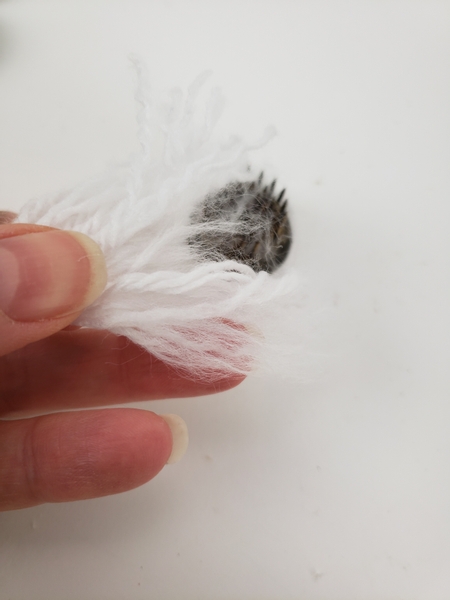 ... to fluff the wool out.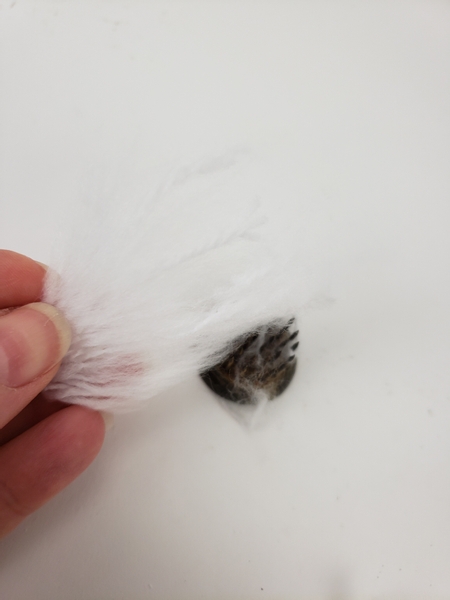 Hold tight on the one end and just drag the wool over the teeth.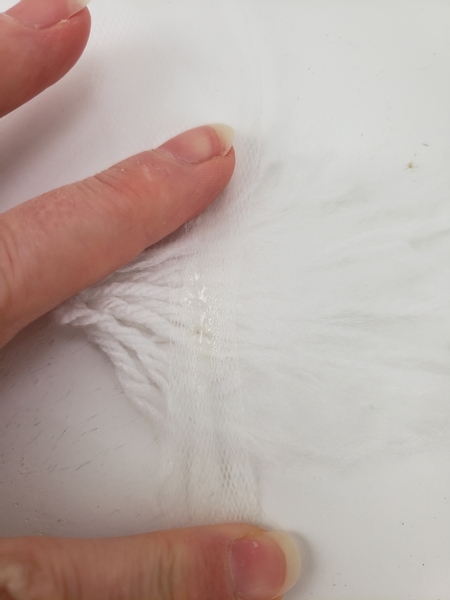 Place the wool flat on a working surface. Press out some hot glue in a strip on net. Press the net along the wool.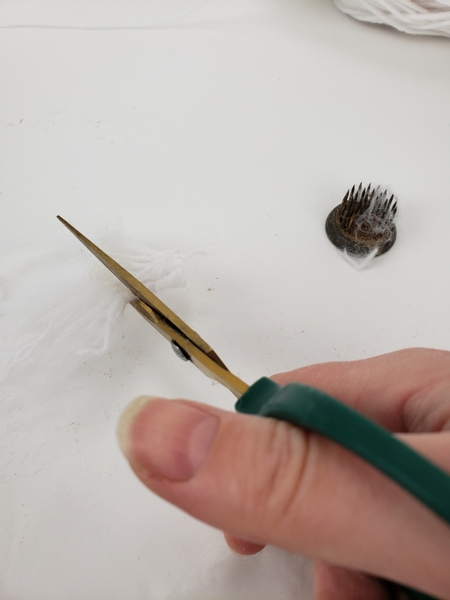 Cut the beard into a curved shape letting the fluffed out bits extend.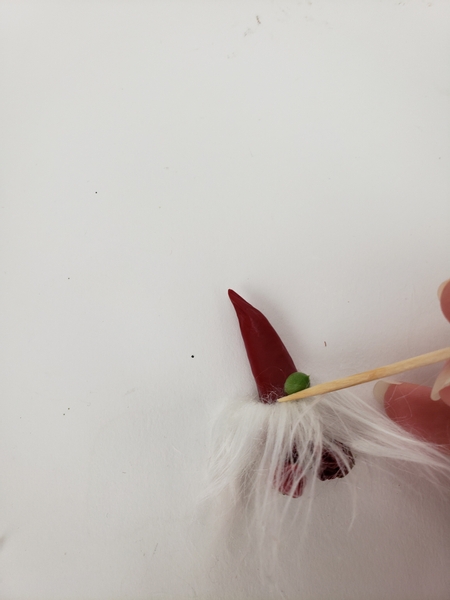 Glue the beard all the way round the chilly below the button nose. Use a bamboo skewer to make sure it sticks.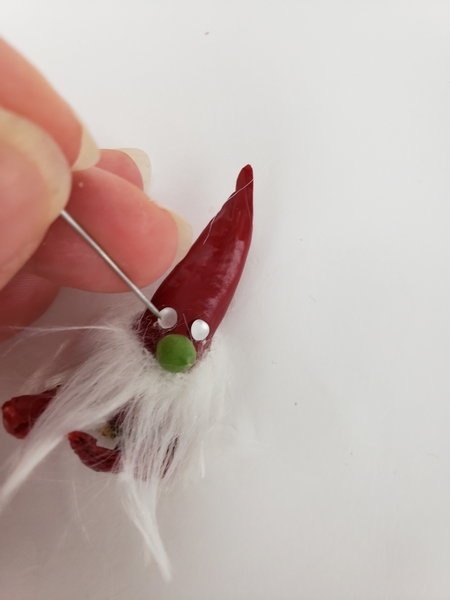 Add two crystals for eyes...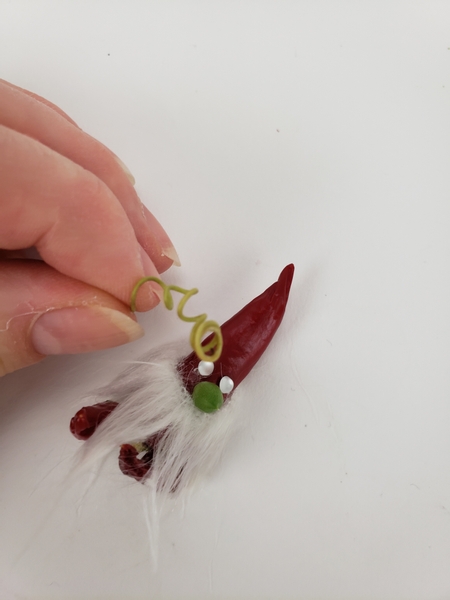 Measure a vine tendril to create his glasses. Cut two circles and two frame pieces.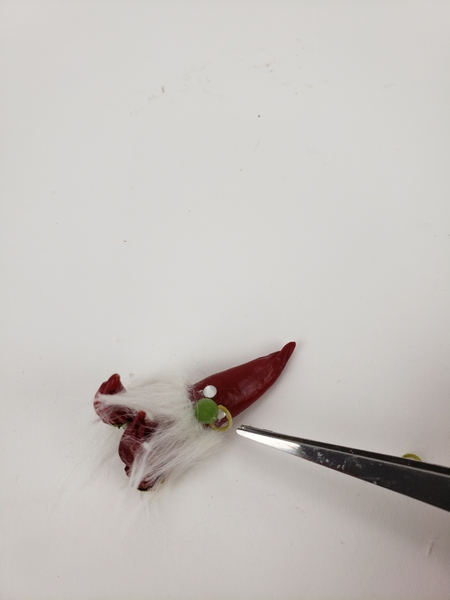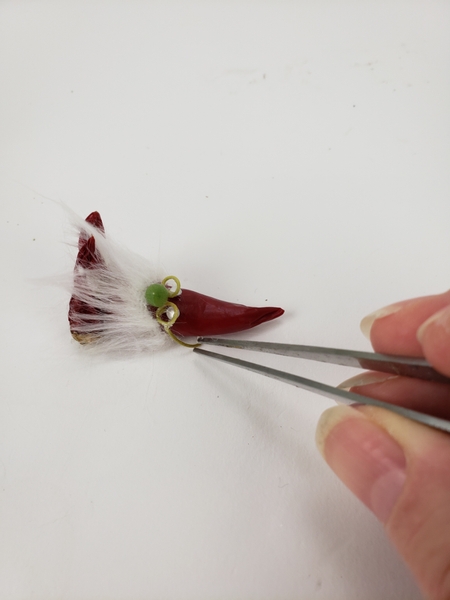 And glue in the frame pieces.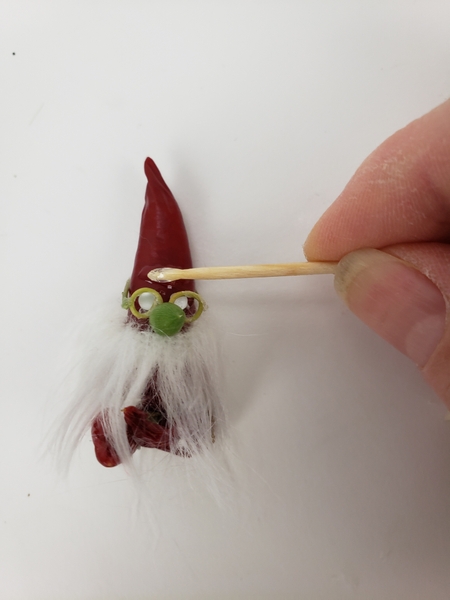 Place a line of floral glue above his eyes and around the face.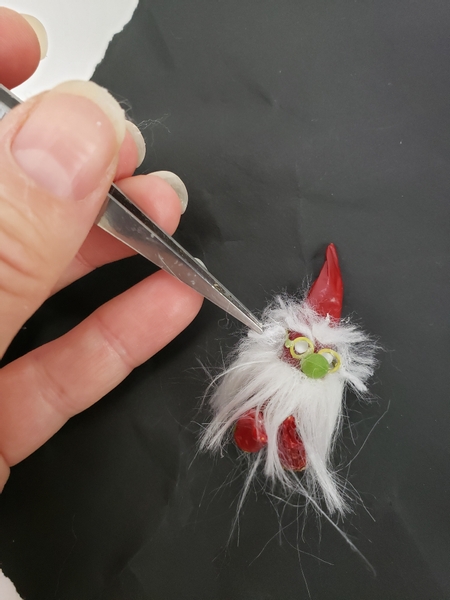 And frame the face with fluffy wool.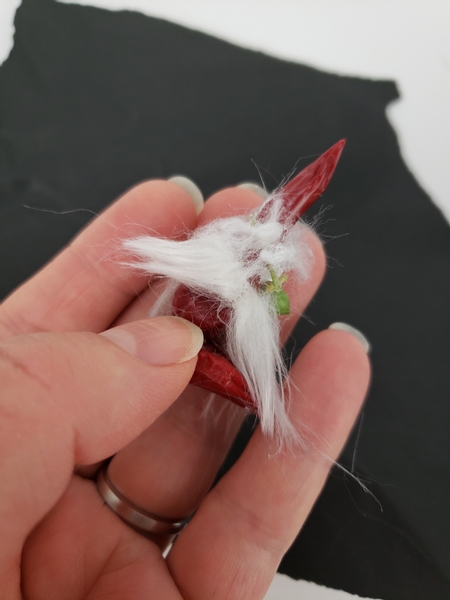 Open up the beard on the sides and glue in two more chilies for arms.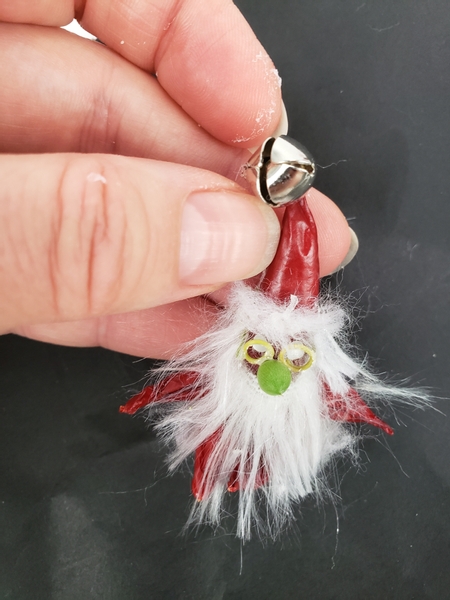 Glue a silver bell to the top of his hat.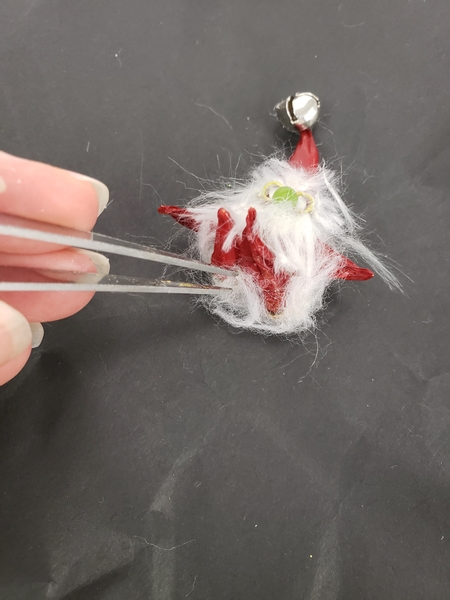 Glue in a bit more wool fluff to conceal the chilies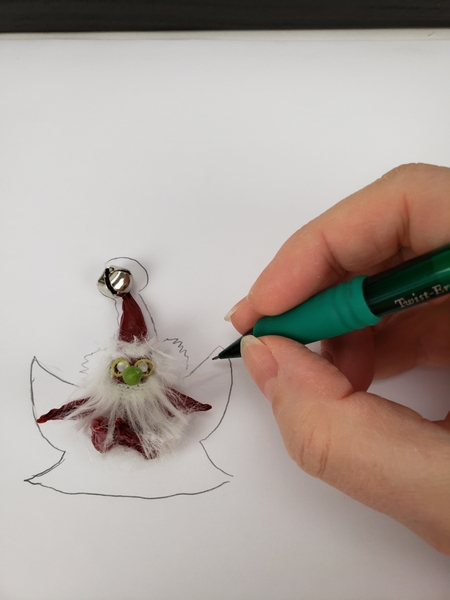 Place the Santa on piece of paper and trace a snow angel around him.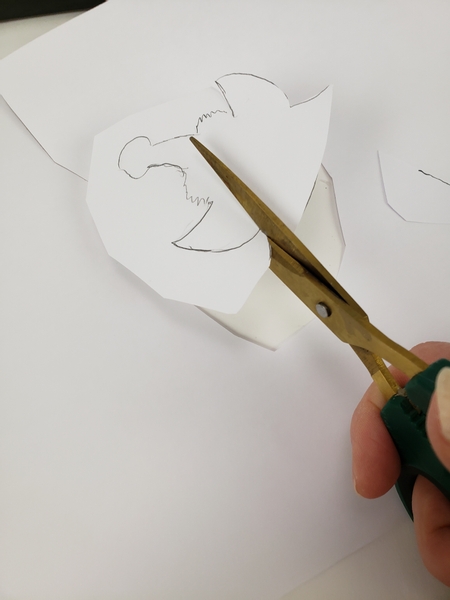 Cut out the snow angel shape.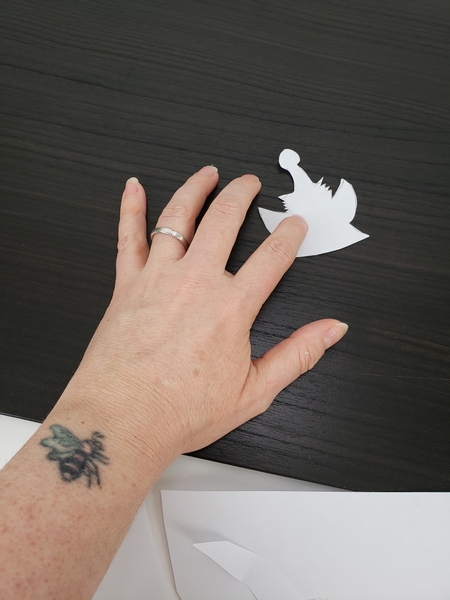 Place the snow angel template on a display surface.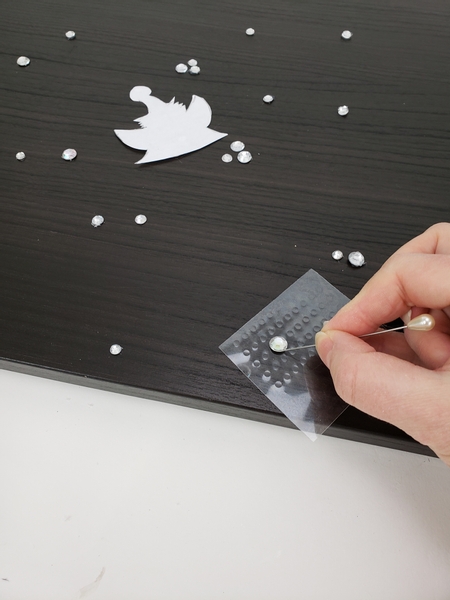 Add a few sparkling beads to the surface.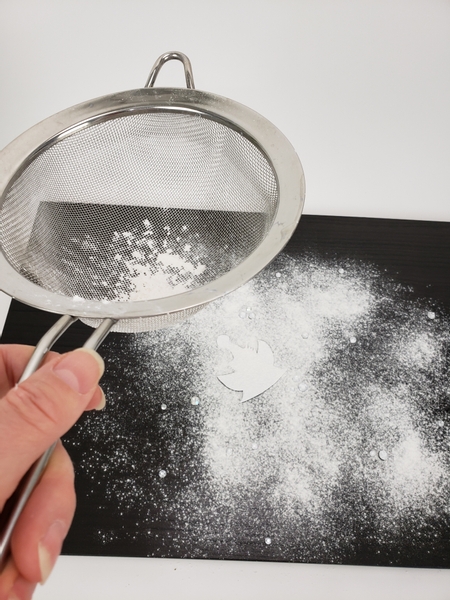 Sift flour snow over the template...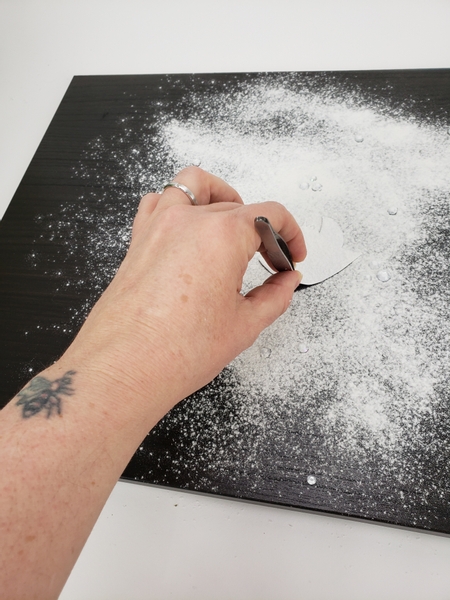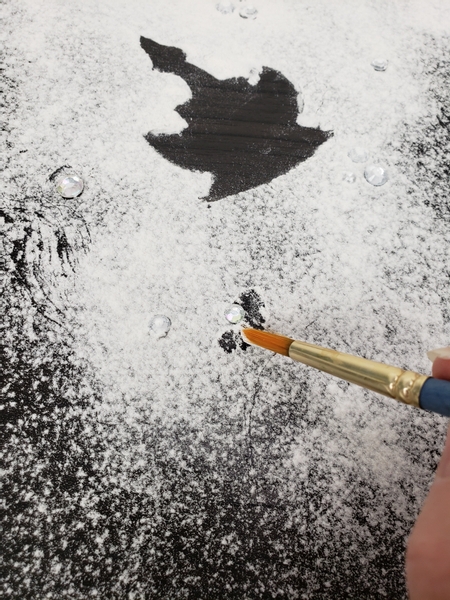 Dust away the flour from the crystals.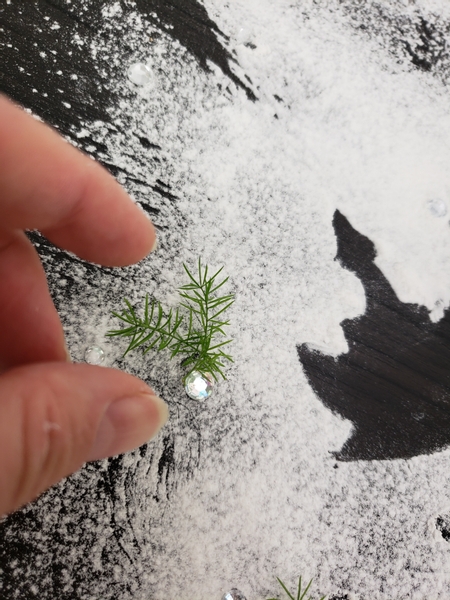 Add a bit of greenery... because... well you have to have greenery!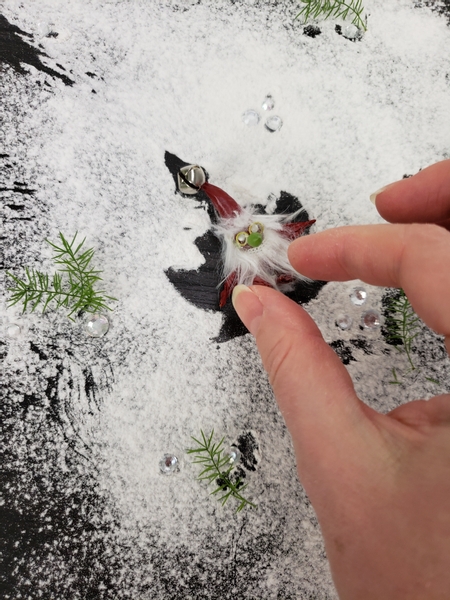 Place the Santa on the display surface.
Merry Christmas!
Sign up for my weekly newsletter
Every week I add a new design with related tutorials. Be sure to subscribe to receive an email notification with design inspiration.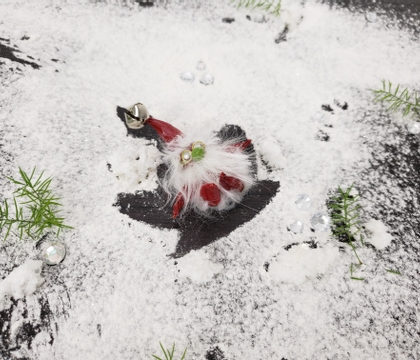 24 December 2020
Let your heart be light
Well... what can I say? Even Father Christmas needs to take a chill out moment on Christmas eve to make snow angels.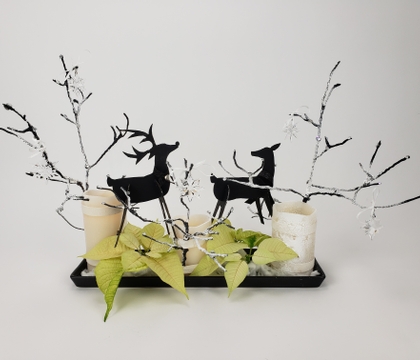 30 December 2020
All is Calm, All is Bright
An easy to do ahead of time winter wonderland themed design for the calm days just after Christmas but before New Years Eve.