My Creative Workbook
Christine de Beer - effortless floral craftsman
Getting into the competitive spirit of things
Retail florists and wholesalers are already designing, ordering and preparing their product range for Christmas. This is my article that I wrote for the Christmas Design Issue of
Canadian Florist Magazine

Oh yes, it is that time of year when designers are thinking, dreaming and planning for the Festive Season and how to gain the competitive edge. Some may even be dreading it, knowing just how hard it can be to compete. As it turns out, good competition is not only good for you and your business, it is actually essential for sustained success!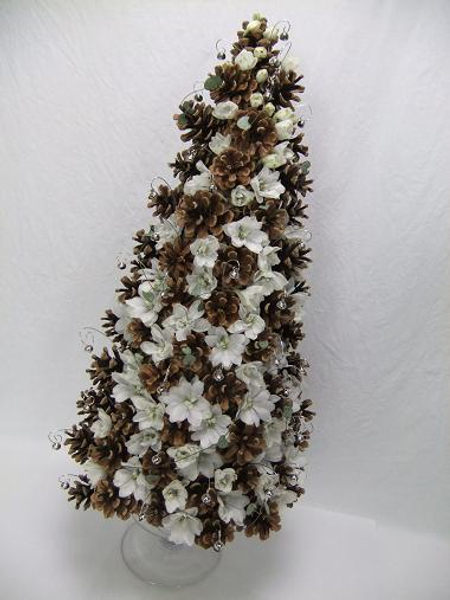 Most flourishing florists do not base their businesses on customers making a one-time purchase
Instead they grow their success from clients that will repeatedly make purchases and place orders over many years to celebrate births, weddings and everything in-between. Good competition plays a key role in turning a customer, into a client.

Understanding the effects of not having competition and bad competition, will help you embrace and leverage good competition, and in case of emergency, encourage you to take the extra step and actively create competition.

No Competition: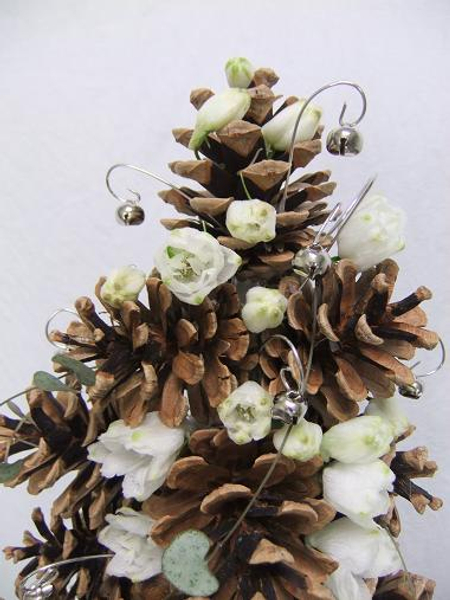 Without competition, customers are unable to establish the relative value of their purchase
How polished are your design skills? Do you pay extra attention to floral craftsmanship? When does a hand-tied arrangement become more valuable than a bunch of cut flowers? You just can't tell. Without a reference, your customer is unable to create a memory that will serve as a reminder the next time a gift is needed or a special message has to be delivered, and they will have no reason to become clients.

It may sound unlikely, but many florists lead a struggled existence, especially in smaller communities, for exactly this reason. Also bear in mind, there may be another florist around the corner, but it is as if there is no competition if your customer does not know of the competition. In that case, why would your customer actively seek you out the next time they do walk past the florist around the corner?

You can easily remedy the situation by making reference to competition when you conclude the transaction. For example; "there are so many ways to say I am thinking of you, but this arrangement says it in a way that will be remembered," or "I realize you have a choice in florists, I am so glad you chose us because else we would have never met."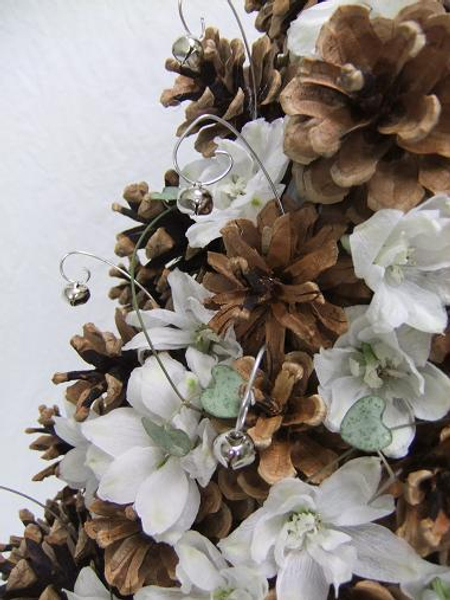 The absence of competition has another, even more dangerous, effect. It can cause you to become complacent, never looking for ways to improve, never raising the bar. Like any other design form, floral design skills are ever moving and changing.
Combating complacency requires you to actively seek competition. Attend design demonstrations, conferences, enrol in a training course, take part in shows and competitions, even arrange shows, organize community events and display proof of all of the above in your shop. Let the world, and yourself, know that you are current and relevant.

Bad Competition: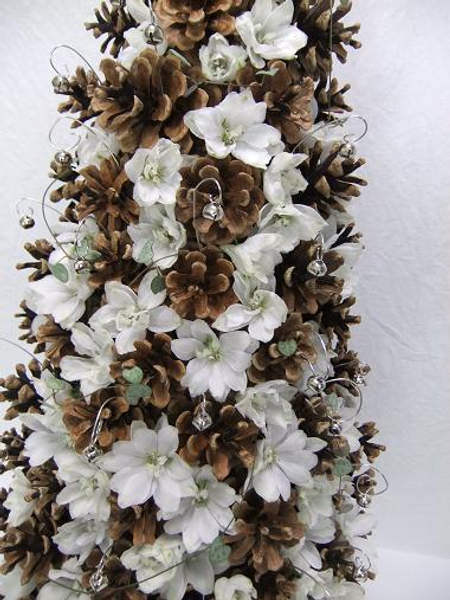 Bad competition may sound desirable, but it can be disastrous. If a customer of another florist has a bad experience, they will naturally associate the experience with floristry as a whole, and you will have to sell twice as hard to compensate.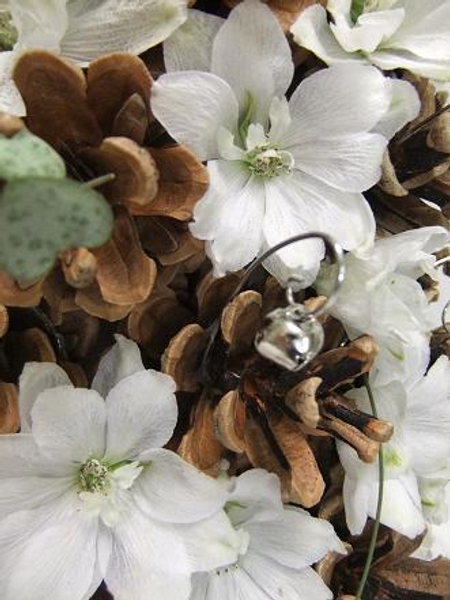 Education is the best counter to bad competition. Educate your customers and your competition alike. Arrange flower appreciation and care events.
Include a "how to choose and condition your cut flowers" or "selecting your florist" pamphlets with every delivery and transaction. If clients are educated they will demand the high quality designs you offer. Even meet with your competition, and encourage them to improve so that you can send business their way when you are double booked.

Good Competition: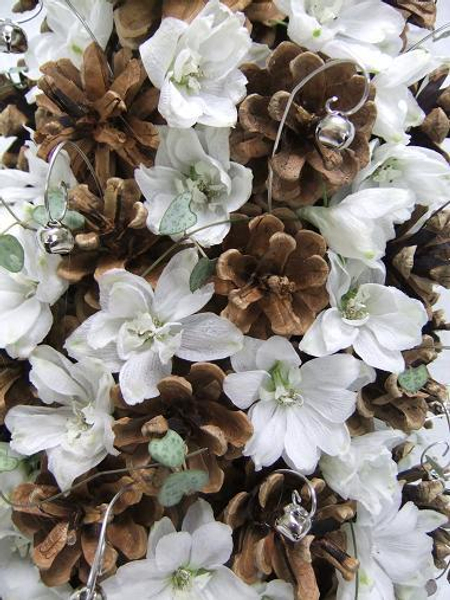 The ideal situation is to face good competition.
With good competition you have the opportunity to differentiate yourself. Learning what your key strengths are and what your value proposition is. Good competition will also push you to constantly improve, knowing that you have to deliver your best in order to remain good competition for your competition. Good and healthy competition inspires.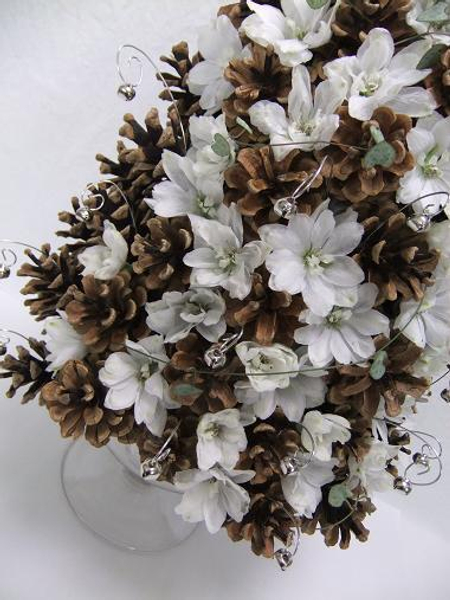 Not every customer should become your client.
Some customers are best served going to your good competition where their specific tastes and needs are met with quality. That way you don't have to change your style and the customer still associates florists with quality. This allows you to focus on your clients, appreciating them, letting them fall in love with your offering, building a lifelong relationship with ever improving designs and impeccable craftsmanship.

Take the time to evaluate your competition, and evaluate yourself as competition. Consider the implications on your business today, and in the long run. Make sure that you are good competition.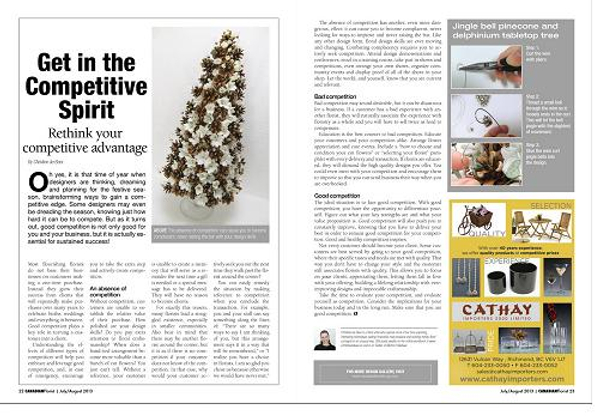 Thank you Canadian Florist Magazine for inviting me to be part of your Christmas Design issue. It is an inspirational resource for all Florists. Have a look at the on-line magazine
Sign up for my weekly newsletter
Every week I add a new design with related tutorials. Be sure to subscribe to receive an email notification with design inspiration.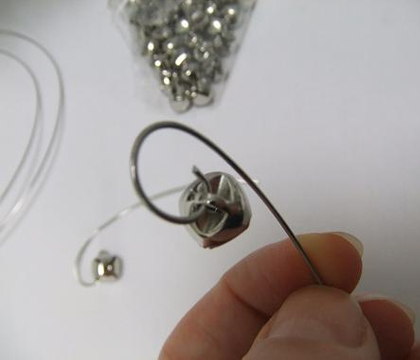 24 July 2013
Wired dangling Jingle bells
Wire the tiny little bells so that they dangle loosely and will jingle with the slightest breeze