My Creative Workbook
Christine de Beer - effortless floral craftsman
Just Right! Floral Art demonstration: Too Cold!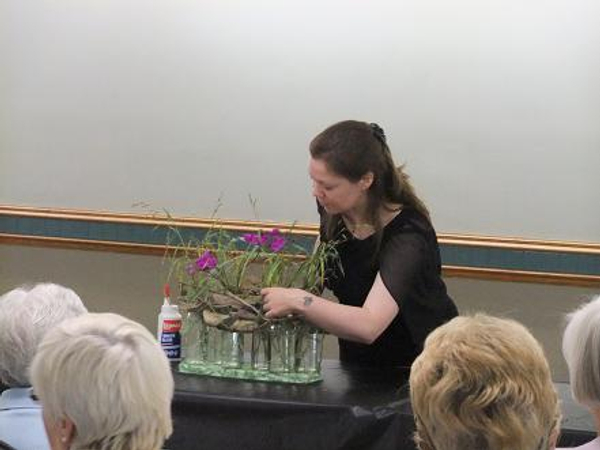 My four designs explored the Goldilocks Principle and how designers can use it to keep their enthusiasm for their floral art work alive.
When we are designing, it is possible to be influenced by extremes. On the one hand, if your work becomes predictable and you remain in your comfort zone you will become bored with your designs,or if you work in the opposite extreme and your work is always too hard to do you will become frustrated and give up.

What you want is to find your own Just right!

Design 1: Too cold! ... in my comfort zone.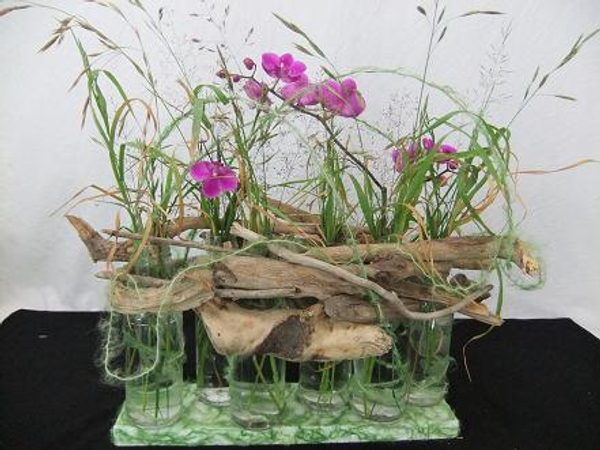 It is our "porridge" design. We all have a staple technique.
An all too easy "go to" technique that you know well and can always rely on.

But if you are honest with yourself you have to admit that after a while it leaves you rather cold, knowing you can push further.

The aim is to avoid being bored with your own work- it means it is too easy for you to do.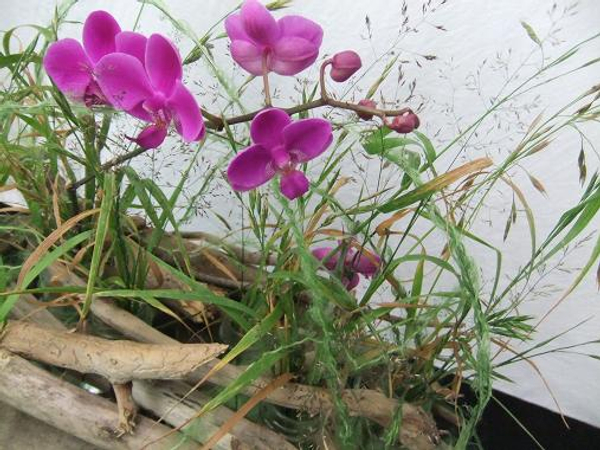 Phalaenopsis or Moth orchids flutter leisurely through the long blades of wild grass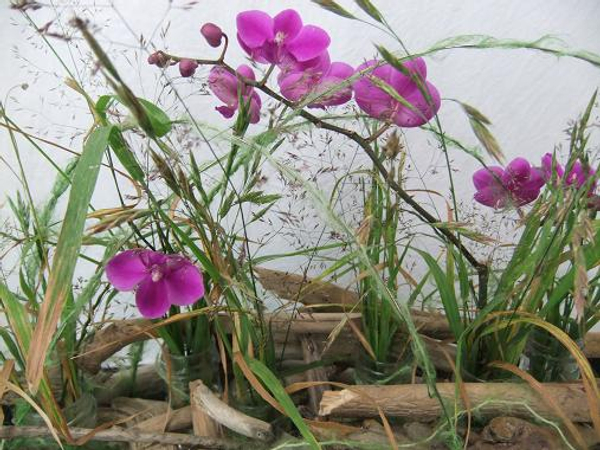 It is a very casual, easy going design. In fact, only the Phalaenopsis orchids save the design from looking like it was discovered in an overgrown field at the end of summer.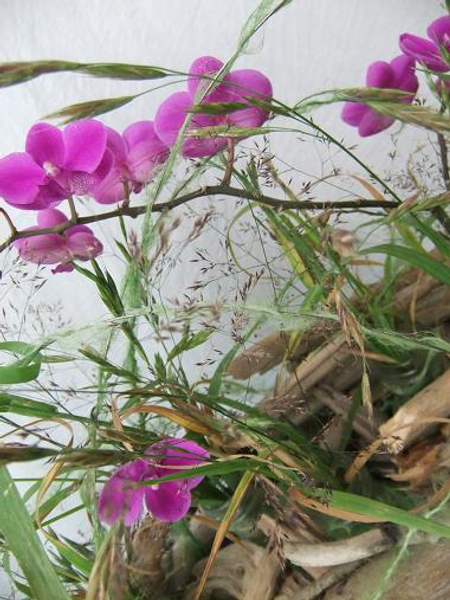 Wool details add texture and interest to the informal design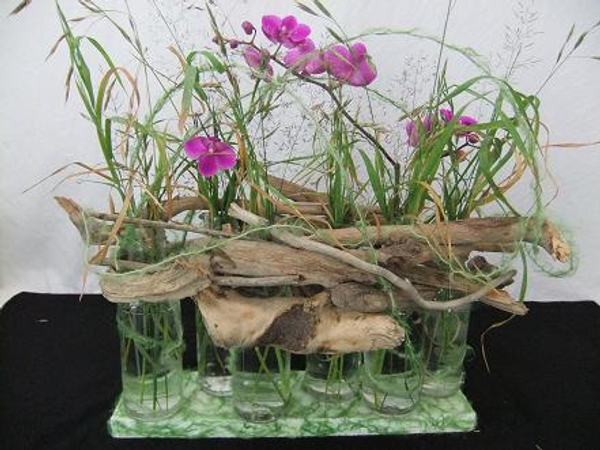 Driftwood nestles onto the glass bottles. The bottles are filled with water keeping the grass and all but a single orchid hydrated. The tiny wayward orchid flutters to the edge of the design in its own drinking straw test tube.
A sure sign for me when I am in my comfort zone is when I don't even bother to take a picture of my design


Sign up for my weekly newsletter
Every week I add a new design with related tutorials. Be sure to subscribe to receive an email notification with design inspiration.