My Creative Workbook
Christine de Beer - effortless floral craftsman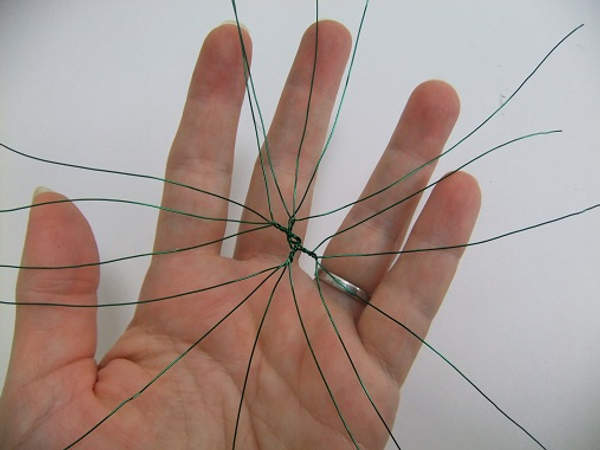 Twist eight decorative wires together to create sixteen radiating spikes
For this really delicate basket, I ripped foliage into fine strands. See the Tutorial below for detailed instructions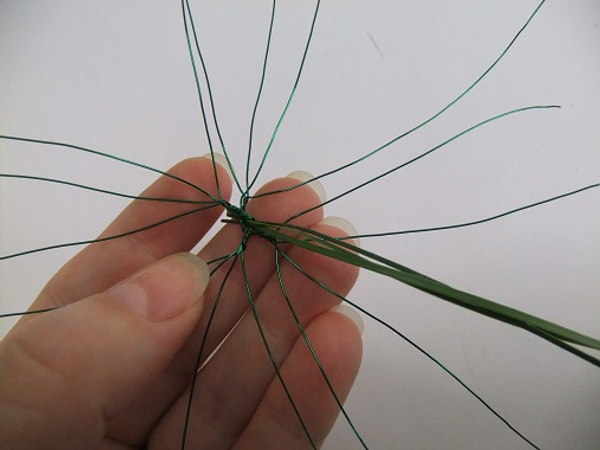 Press the end of a few strands of ripped leaf into a gap in the wire.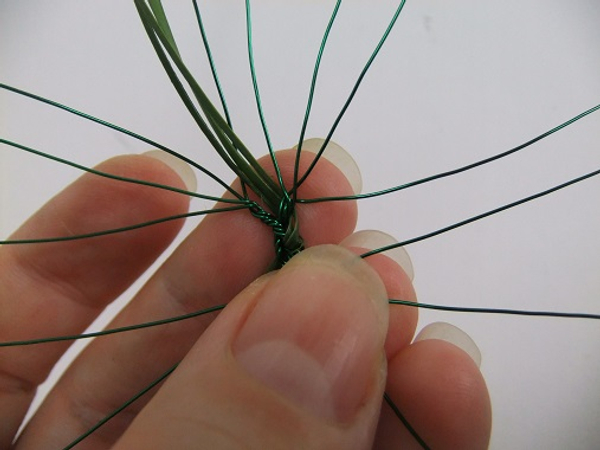 Fold the ripped foliage up to start the weaving pattern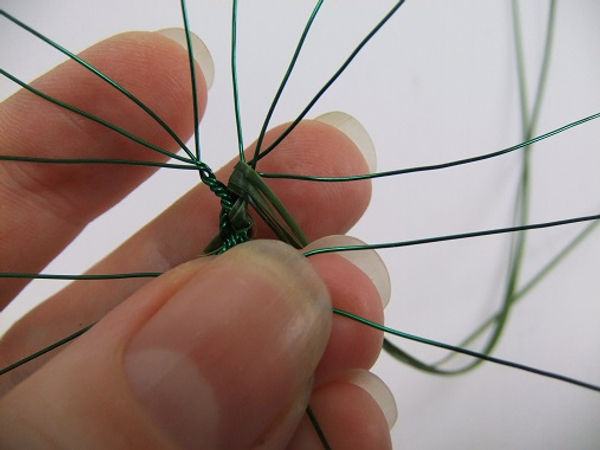 Fold the strands of grass behind the wire and wrap the strands of grass once around the wire.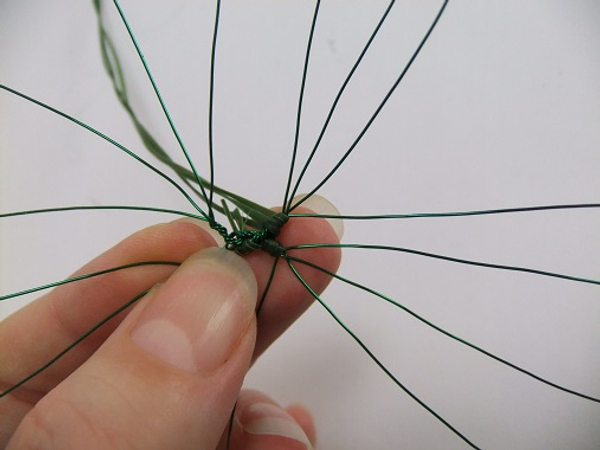 Fold the strands of grass behind the next wire and wrap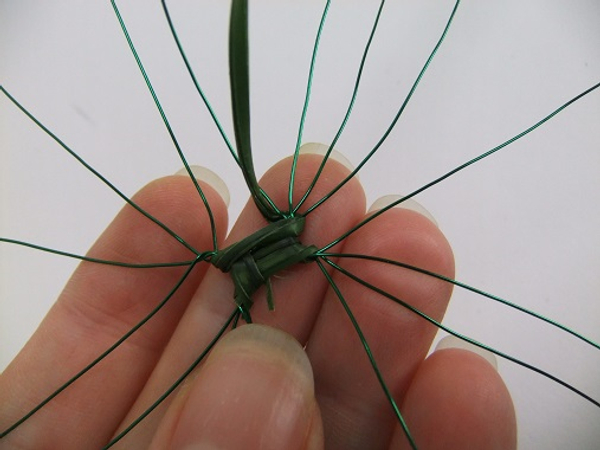 This is the basic pattern. Continue wrapping the wire spiralling around and around from the inside out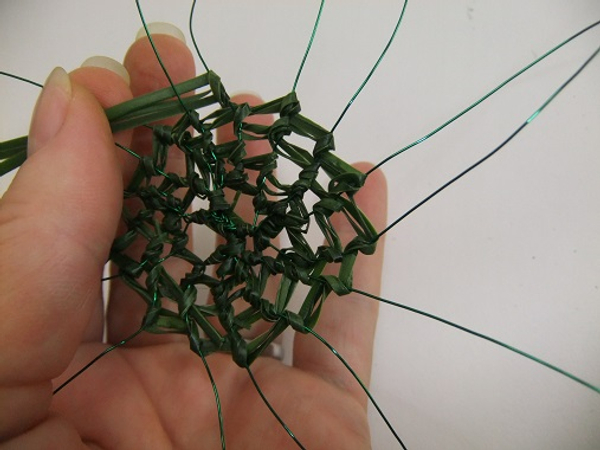 Do not change direction. Just continue wrapping around and around the decorative wire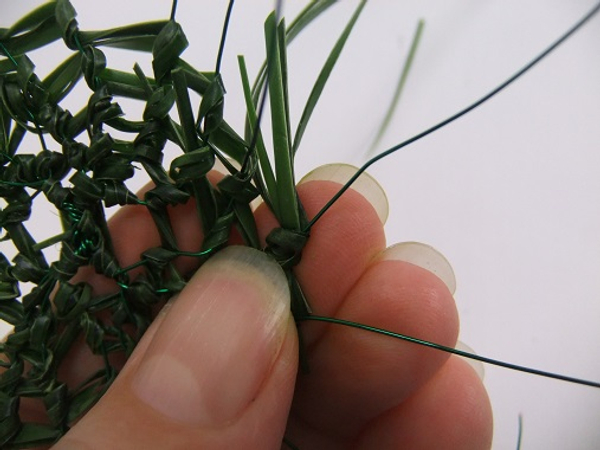 When you reach the end of a strand, simply add a few more strands and continue to wrap. The longer strands will bind the ends of the previous strands.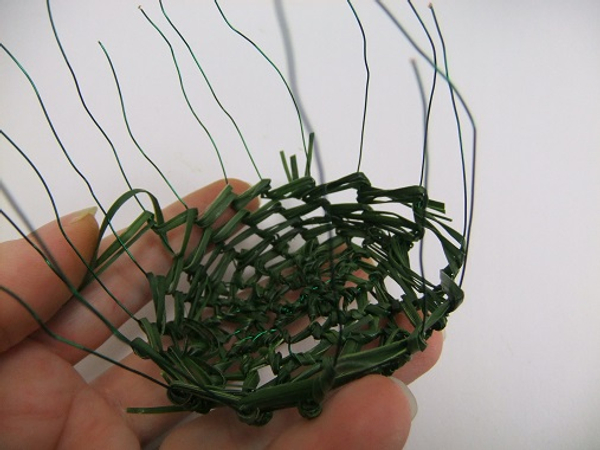 Fold the wires up and continue to wrap strands of grass to create the sides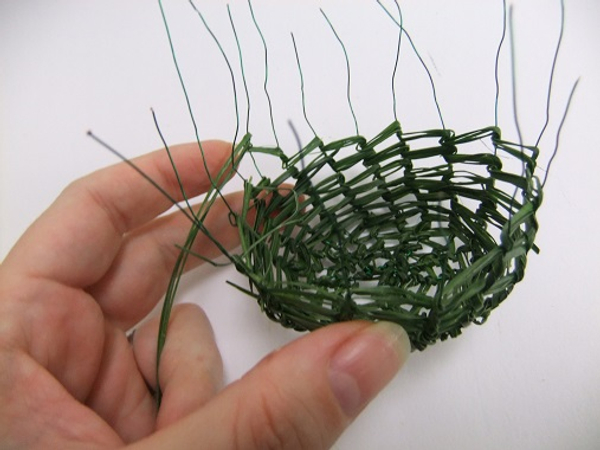 Simply wrap the strands spiralling up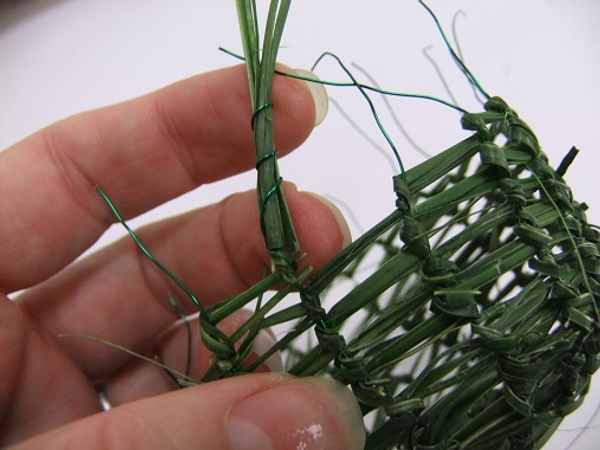 When the basket is high enough wrap the wire around the strands of grass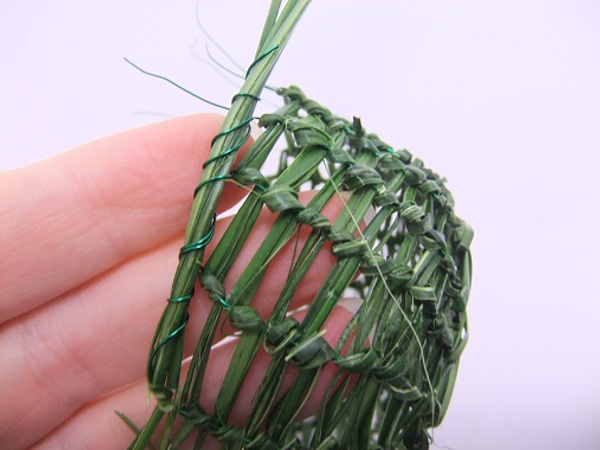 Fold the strands of grass and wire to the side and wrap the next wire around the strands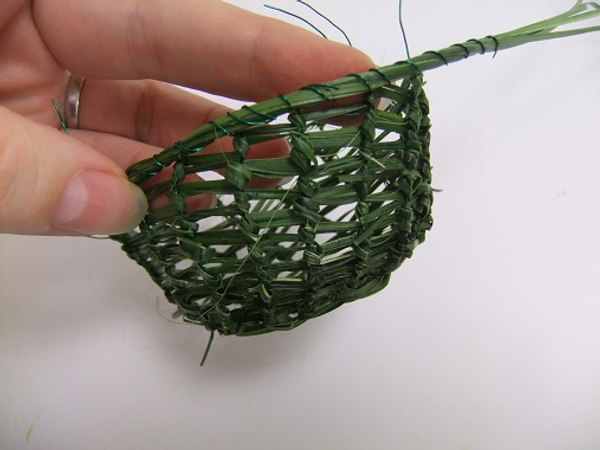 Work your way around the basket securing the strands and the wire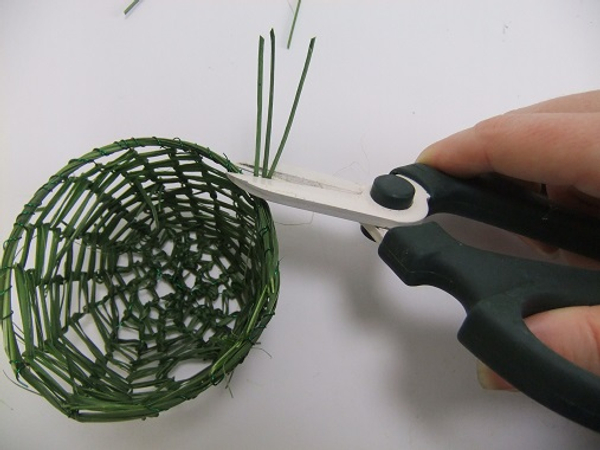 Cut any leftover strands away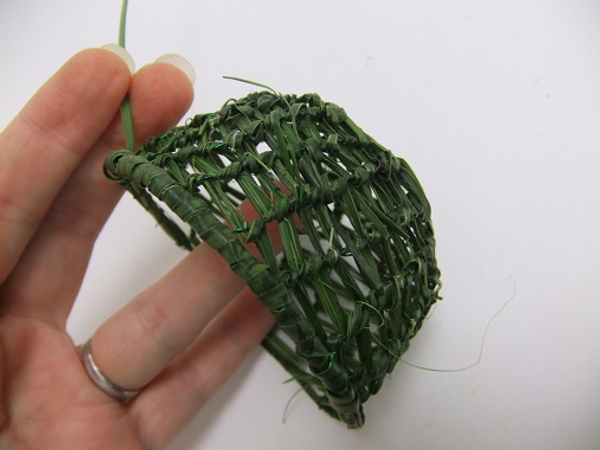 Neatly finish the design by wrapping a strand of grass to cover the wire around the rim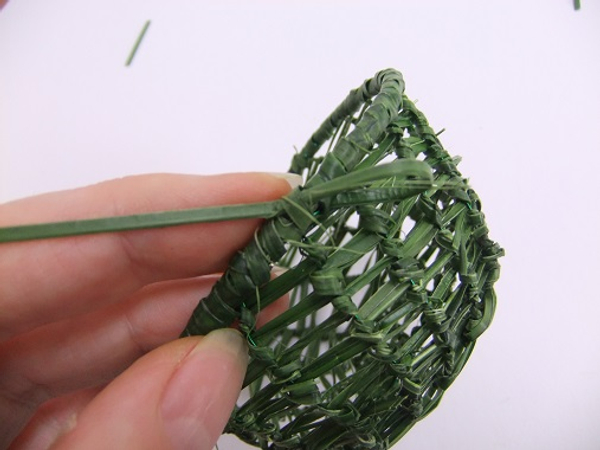 Knot the strand of grass on itself and cut away any loose pieces
Sign up for my weekly newsletter
Every week I add a new design with related tutorials. Be sure to subscribe to receive an email notification with design inspiration.