My Creative Workbook
Christine de Beer - effortless floral craftsman
Veiled Tillandsia glass container armature
Looks a little like Cousin Itt... right?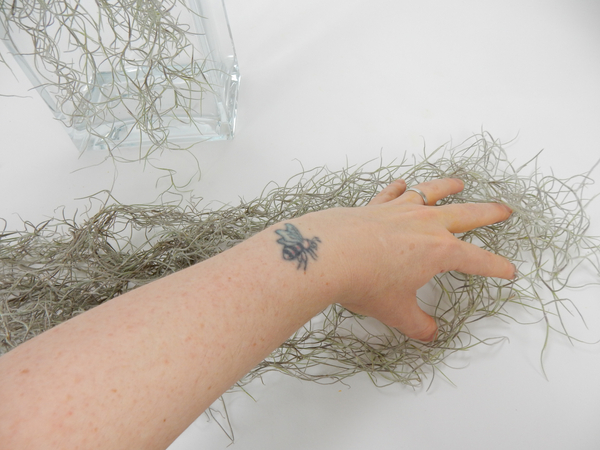 Place a clump of Spanish Moss on a flat surface and fluff out with your fingers. Measure it against the container for size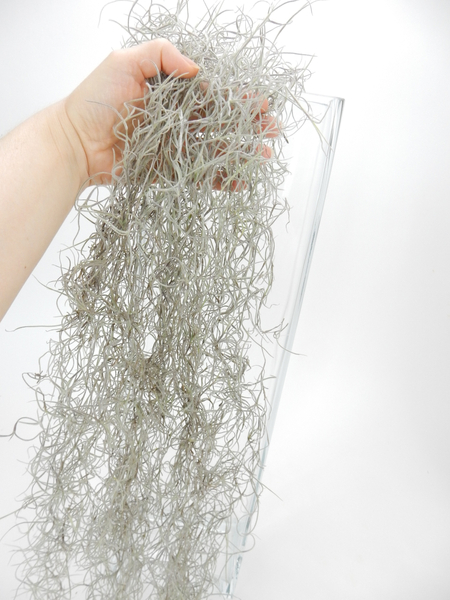 Slip the panel over the edge of the container to hang down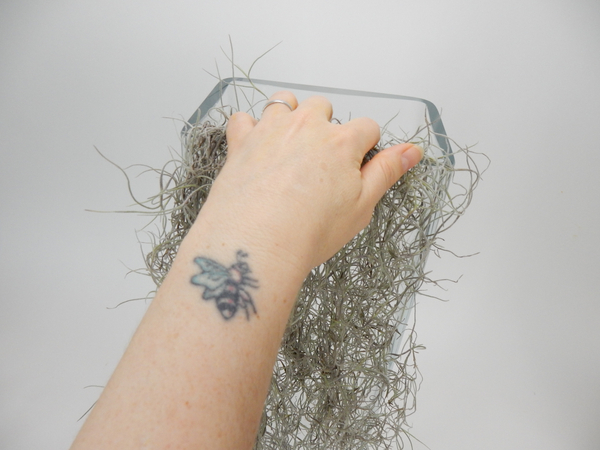 Tuck the Spanish Moss into the container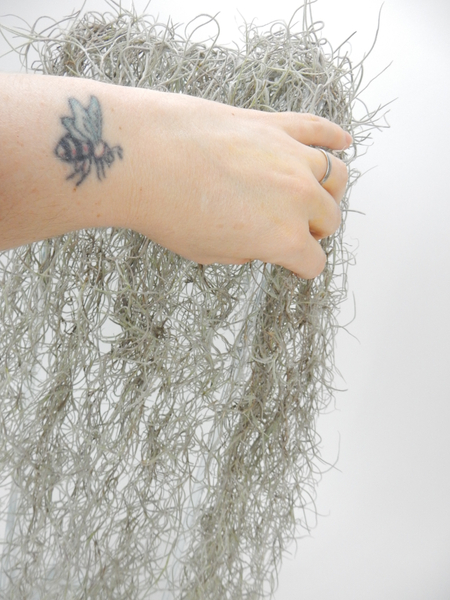 Move around the container and tuck in Spanish Moss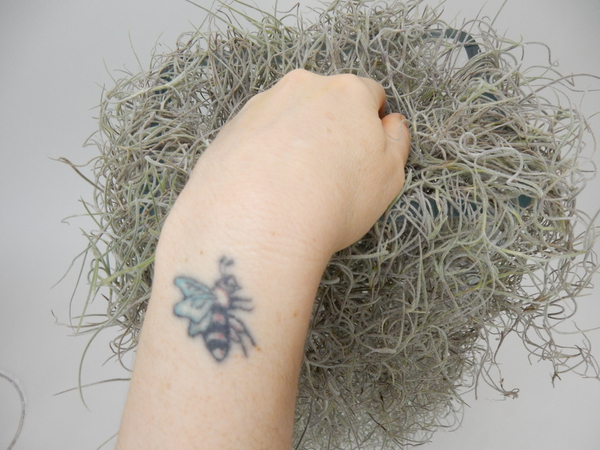 Tuck the Spanish Moss into the opening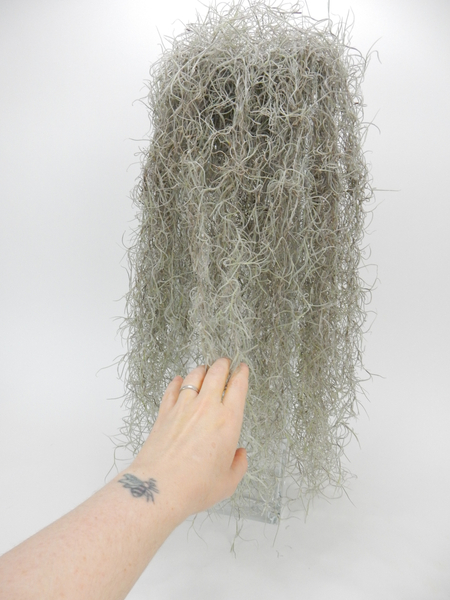 Gently comb down the Spanish Moss to cover the glass evenly
Add your floral details
Sign up for my weekly newsletter
Every week I add a new design with related tutorials. Be sure to subscribe to receive an email notification with design inspiration.