My Creative Workbook
Christine de Beer - effortless floral craftsman
Condition Epiphyte Orchids
In nature Epiphyte orchids grow high up in trees catching decaying leaves and moisture in their long tangled roots. You can recreate this condition in arrangements.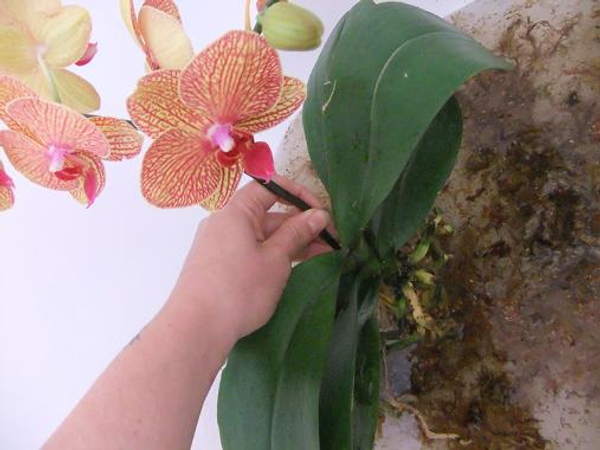 Water the orchid plant. Remove the container and gently pull away any bark or growth medium. Soak the plant in water to loosen the remaining growth medium. Swirl and remove the bark or moss.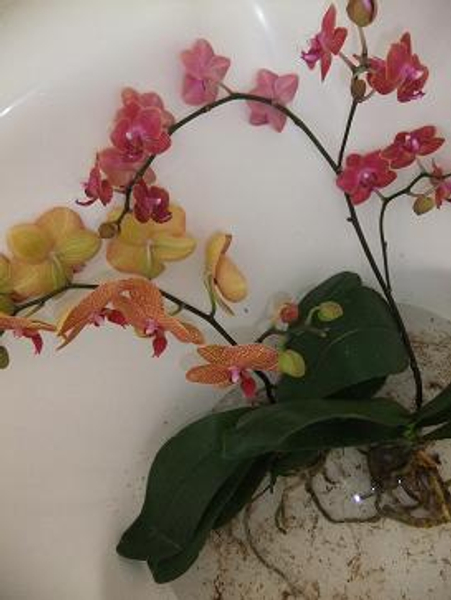 Set the plants into clean almost warm water with diluted orchid plant food and leave overnight to thoroughly condition. Hang or place the plant into your arrangement. As always, avoid placing the orchids in direct sunlight, wind or heat sources. To maintain: mist the roots lightly with water. Remove to soak periodically. You will notice the roots are plump grey green when happy- when they are under strain they become a dull cream green. This is a sign that you need to soak the plant or re-pot in growth medium.
It is also a good idea to create a "moist' atmosphere around the arrangement. If you hang the plant in a structure, set the structure in a shallow tray of water.
Sign up for my weekly newsletter
Every week I add a new design with related tutorials. Be sure to subscribe to receive an email notification with design inspiration.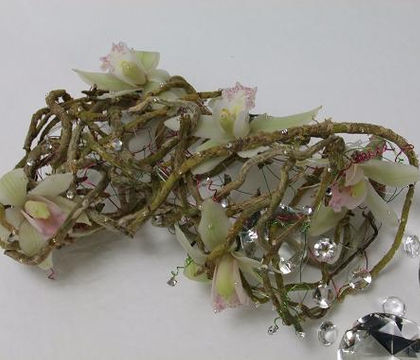 29 November 2011
Jack Frost's Christmas stocking
I used wire, fishing line (mono-filament) and Phalaenopsis orchid roots to make a messy lace Christmas stocking and dressed the stocking with frost green Cymbidium orchids