My Creative Workbook
Christine de Beer - effortless floral craftsman
Mud!!! Floral Art Demonstration at the Rondebosch Flower Club
where does mud come from?
from dancing in the rain
dancing and singing and splashing in the rain-
that's how you get great mud
so, next time it rains and rains and rains...
get out there
and make some MUD!!!

For my Mud!!! demonstration, I wanted to create a fantasy design that captures the imagination. I wanted to introduce the concept of using growing plants as design elements and explore as many as possible ways to use mud in my design.

A very emotional morning, indeed! The demonstration was held as a "fare-well-for-now" on my birthday, just 3 days before we moved from South Africa to Canada.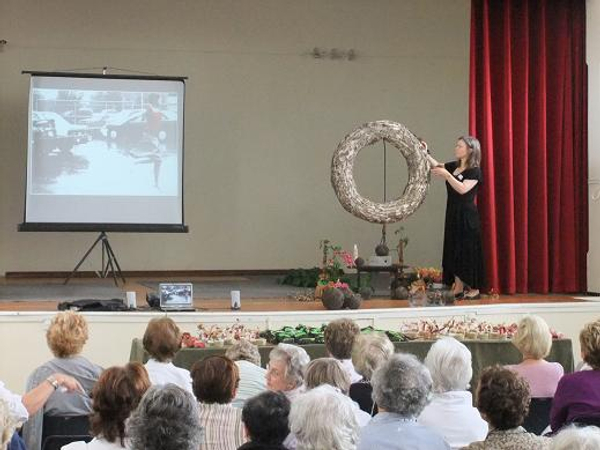 Spreading mud on the bark wreath to anchor mushrooms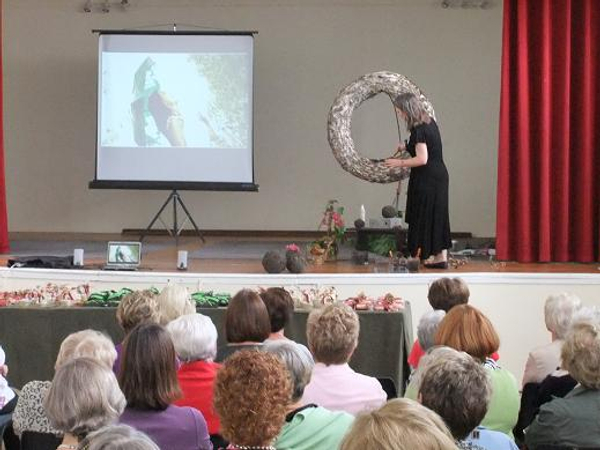 Mud protects the surface of the design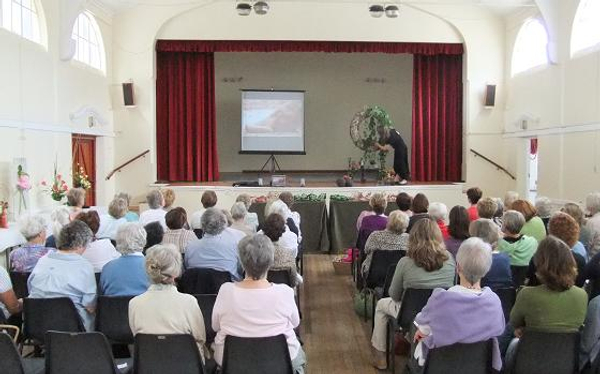 Draping a passion fruit vine over the wood wreath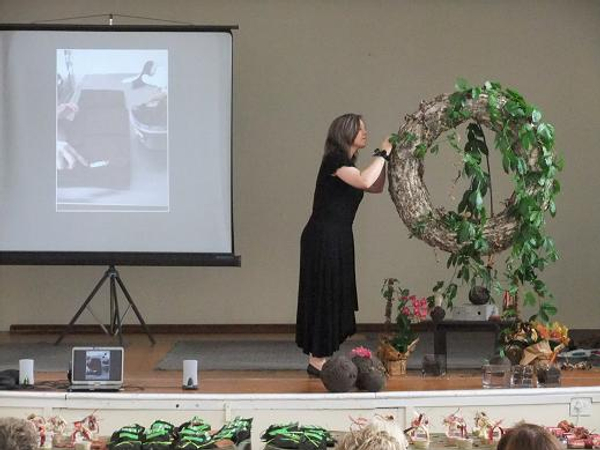 Anchoring the passion fruit vine to the bark wreath.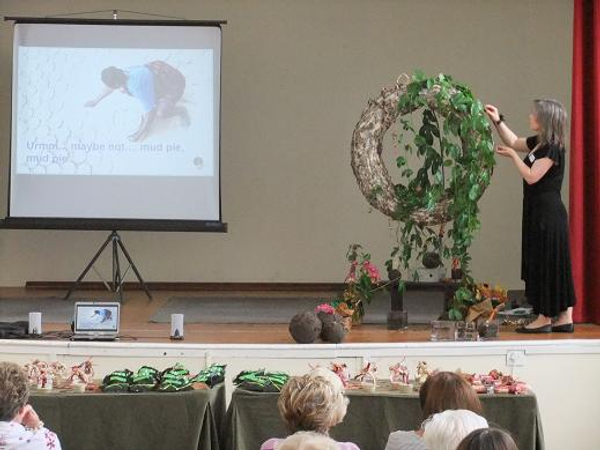 I made a monkey rope from bark and sisal to anchor the orchid plants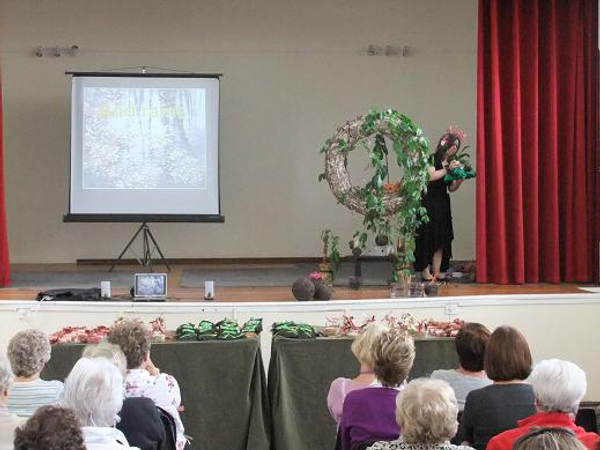 The orchid plants were conditioned over night to be able to last when used as plants in the design with their roots exposed.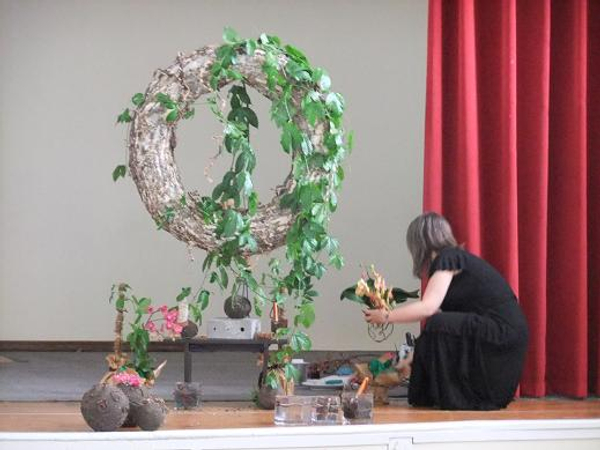 I clumped a few plants together to get a large amount of roots to hang dangling down the design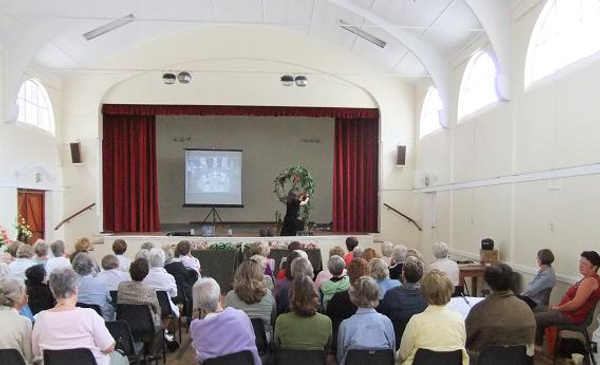 Securing the vine and orchid plants to the monkey vine.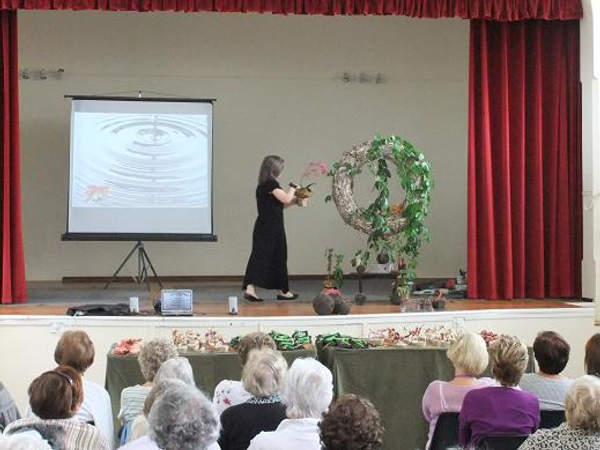 Orchid plant to drape over the front of the design.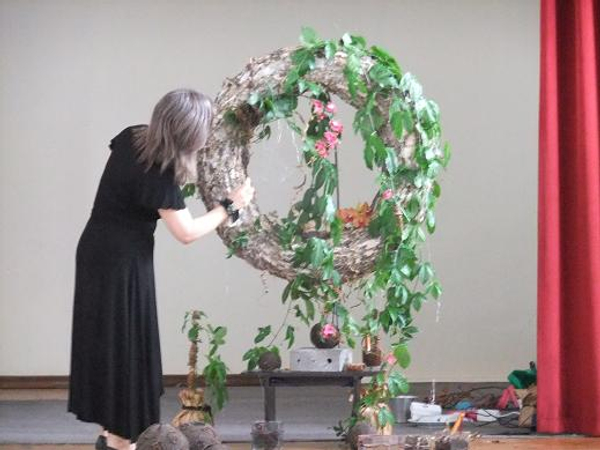 A few orchids hang down the design in test tubes covered in willow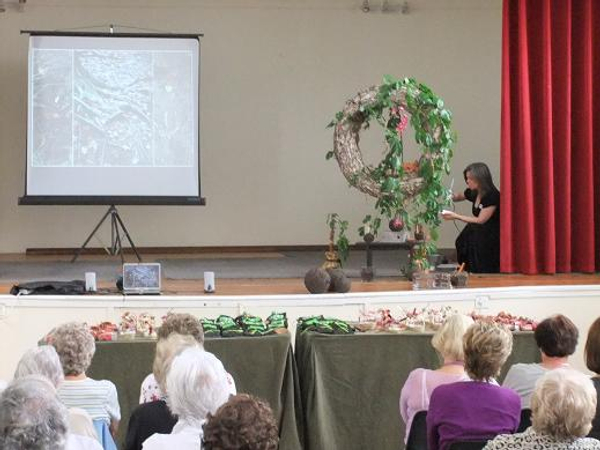 I also used a glue gun to add a spider web to the design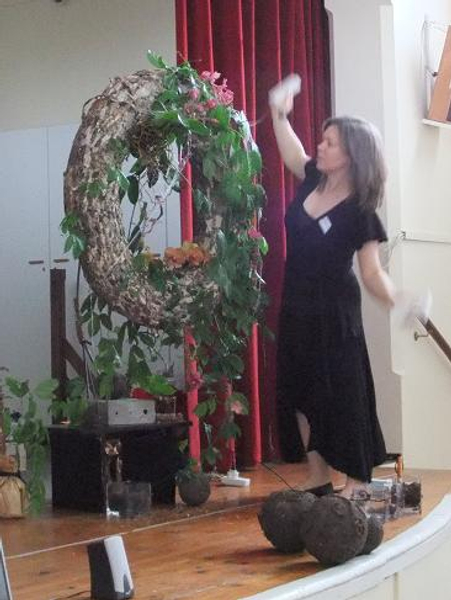 Spreading the spider web over the design.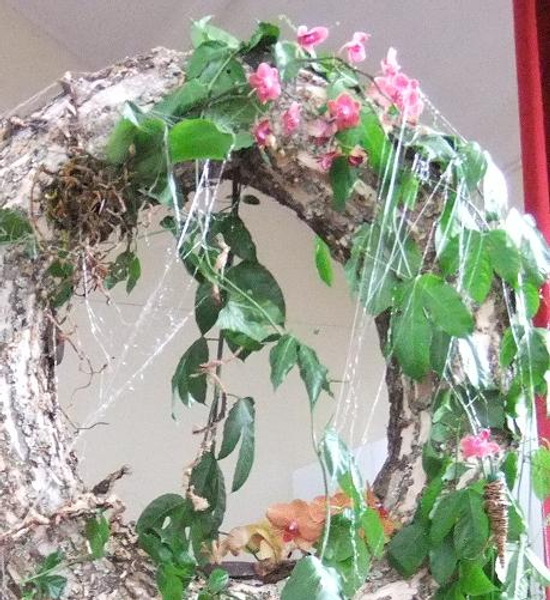 I then sprayed the web with water to add glistening rain drops.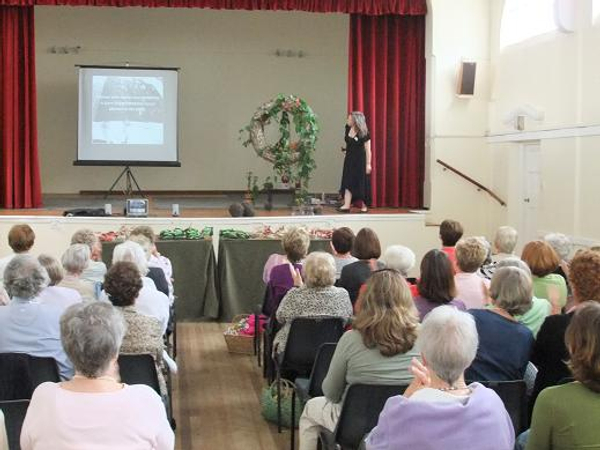 The bark wreath hanged from a single wire rod that would gently bob up and down as if it is dancing in the rain.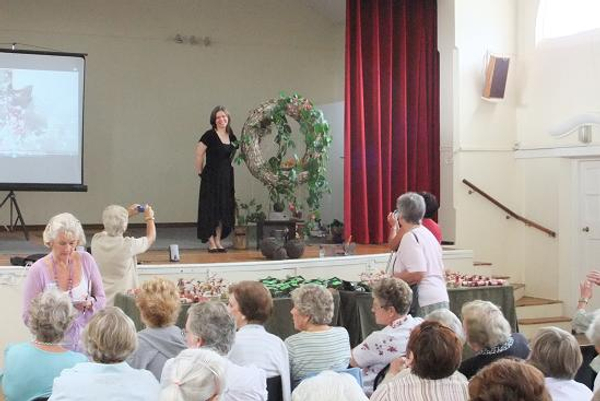 Thank you to the members of the Rondebosch Flower Club, Cape Town, South Africa for inviting me to demonstrate.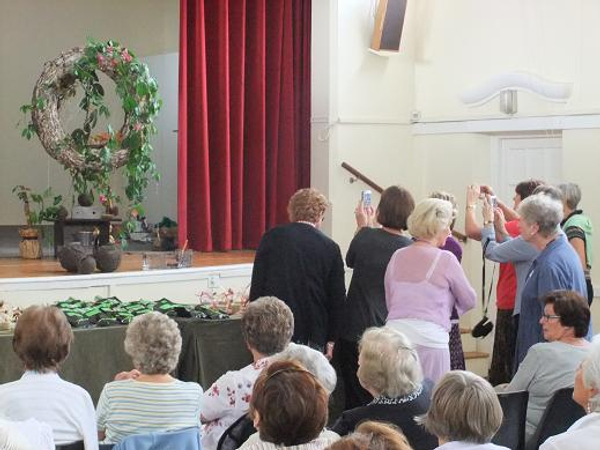 Mud!!! Floral Art Demonstration at the Rondebosch Flower Club, Cape Town, South Africa
Sign up for my weekly newsletter
Every week I add a new design with related tutorials. Be sure to subscribe to receive an email notification with design inspiration.