My Creative Workbook
Christine de Beer - effortless floral craftsman
The Plant Material used in the Demonstration
This was my Mud!!! Floral Art Demonstration at the Rondebosch Flower Club.

I wanted my design to feature mostly growing plants- creating a natural display on the supernatural wreath. The trailing passion fruit plant has been my "pet plant" for just over five months while I was preparing for the demonstration. I could guide and prune the side shoots to perfectly drape down the wreath.I dressed the plant with willow to cover the short guide wood.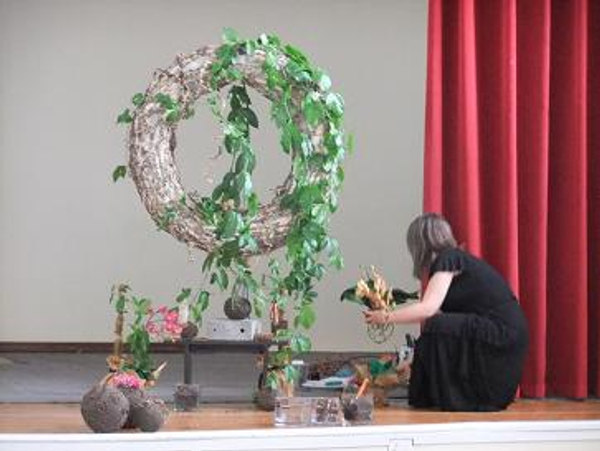 The orchid plants were from my design room and each clump actually had 4 plants to create the lush amount of roots.
Sign up for my weekly newsletter
Every week I add a new design with related tutorials. Be sure to subscribe to receive an email notification with design inspiration.