My Creative Workbook
Christine de Beer - effortless floral craftsman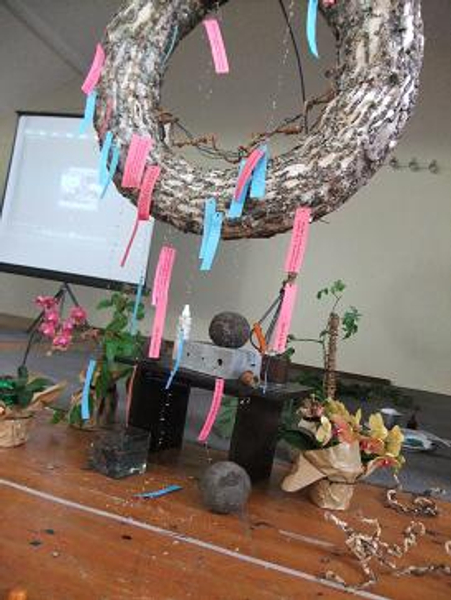 I prefer not to drape fabric over or hide my designs behind a screen before a demonstration. Instead I create a "diversion" that will capture the audience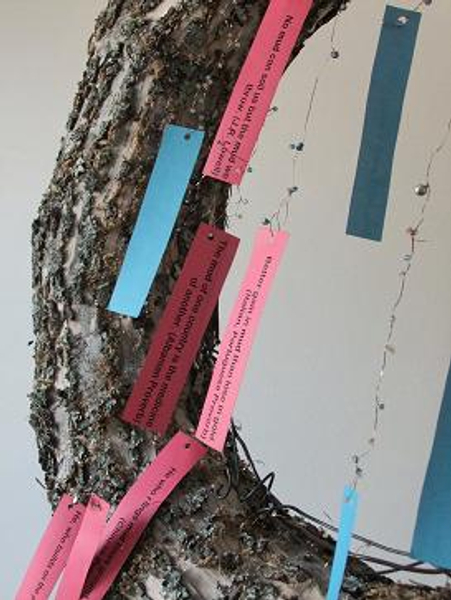 For this demonstration I draped beaded copper wire in long garlands from wire covered with willow, down the wreath with "mud" proverbs from all over the world.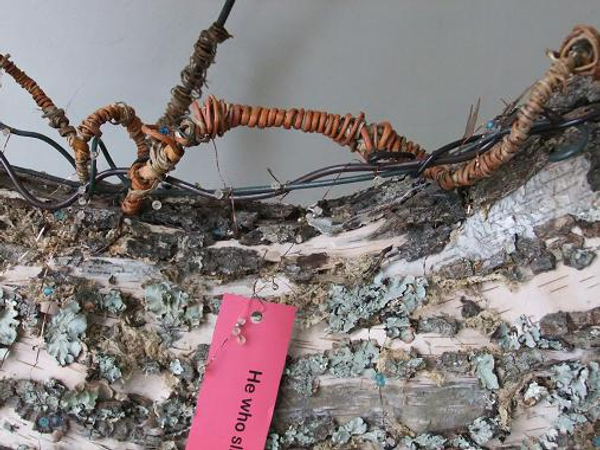 I tied the wires onto a curled wire covered in rolled willow to create a proverbs wire. This way I could remove the willow wire with all the dangling "raindrops" and mud proverbs easily, all at once, just as the music starts and I start to demonstrate my design.
For this design I also covered my test tubes and dressed the plant and wire stand with willow to tie the details.
As back ground sound (while the audience entered and settled) I played a recording of thunder and rain to create the impression that the beads are tiny drops of water running down the wood onto the ground creating…. Mud… glorious puddles of mud… During the demonstration I played whimsical music that makes you want to dance in the rain. After the demonstration I again played the sounds of rain.
Sign up for my weekly newsletter
Every week I add a new design with related tutorials. Be sure to subscribe to receive an email notification with design inspiration.