My Creative Workbook
Christine de Beer - effortless floral craftsman
Petroleum jelly is both waterproof and not water soluble it creates a waterproof barrier to keep the water from leaking out of the vials when you hang it upside down. In fact, this trick work so well that you can use drinking straws or plastic tubes and seal it around the stem with the petroleum jelly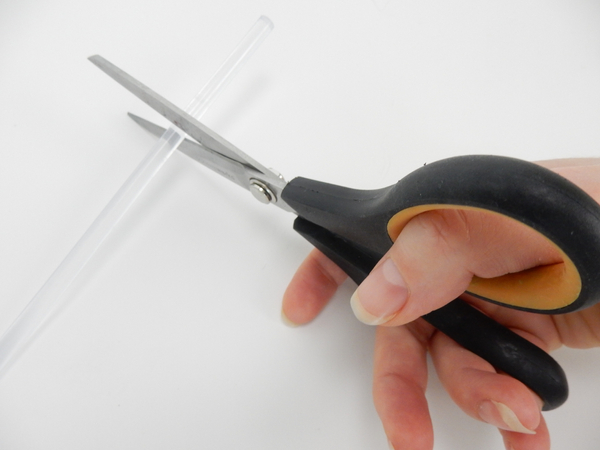 Cut a drinking straw into sections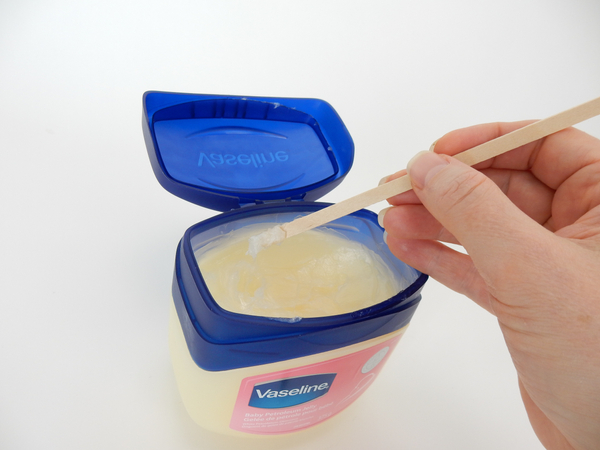 Scoop up a small bit of baby petroleum jelly on a spreader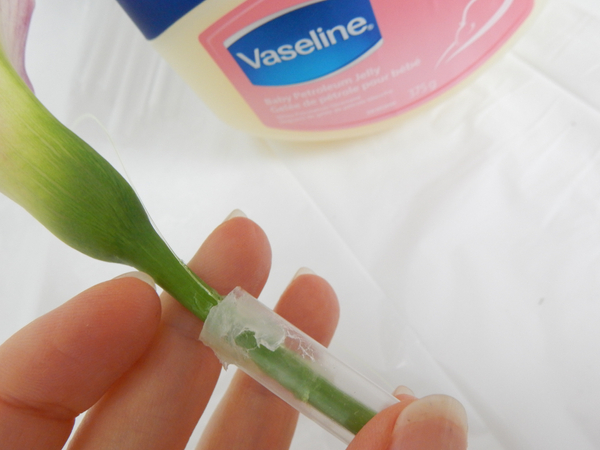 And smooth it around the flowers stem and inside the drinking straw to create a barrier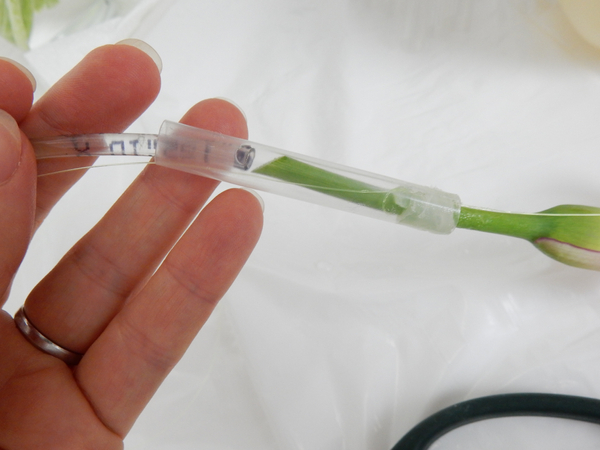 Fill the straw with water
See the Tutorial below for detailed instructions on how I make a syringe with a tube to make it easier to fill the straws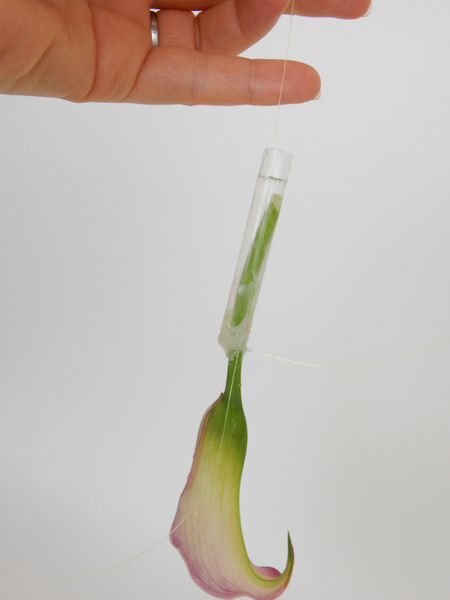 And hang the flower
See the Tutorial below for detailed instructions on how I use drinking straws to make flower vials

Sometimes regular plastic vials also need a little help to stop water from leaking out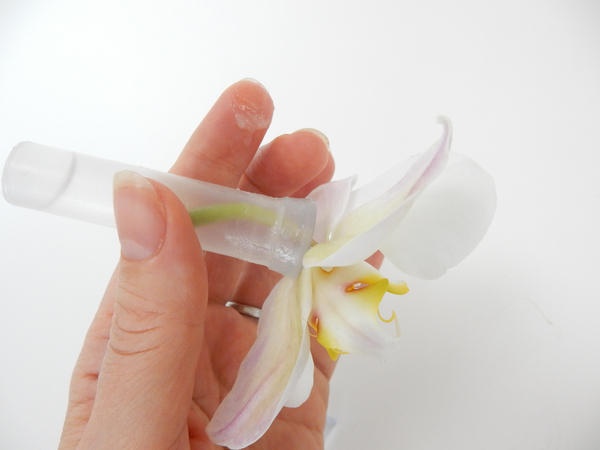 Spread the thinnest layer of Petroleum jelly around the cap. It should now be perfectly sealed to hang upside down
See the Tutorial below for more detailed instructions on how to cut a plastic vial so that it is possible to top up the water in an upside down design.
Sign up for my weekly newsletter
Every week I add a new design with related tutorials. Be sure to subscribe to receive an email notification with design inspiration.