My Creative Workbook
Christine de Beer - effortless floral craftsman
Easter Parade Demonstration and Accessory Workshop
This was an Advanced level design Accessory workshop: Floral craftsmanship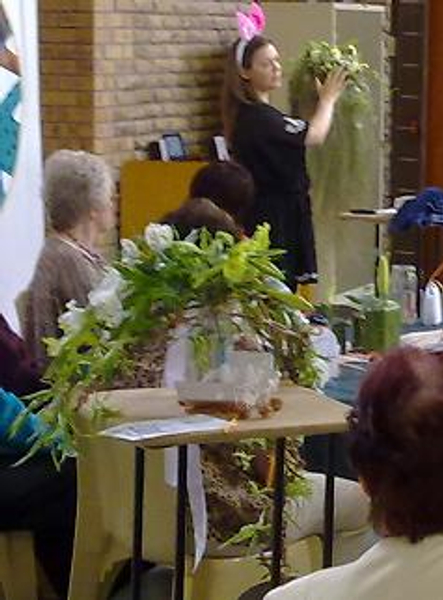 For my Easter Parade Demonstration I made 6 hand-tied designs within armatures. The concept was to pick up the design while demonstrating and to literally "parade" from country to country around the world (and from table to table around the audience) to explore how Easter is celebrated in different cultures.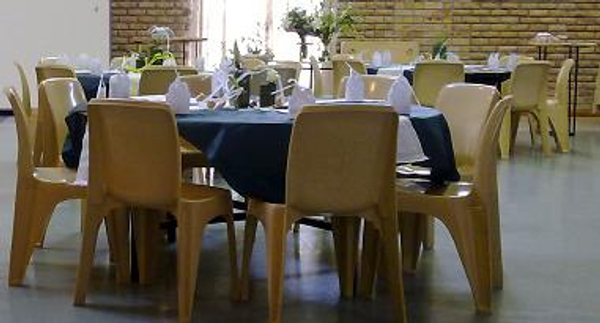 At demonstrations, it is usually a rush to get seats right up-front. I wanted to try a different approach. I wanted to give each member a "front-row-seat" for at least one design. I arranged the tables in a large circle and set the design pedestals next to each table. Each table was decorated in white, green and a unique colour to set them apart.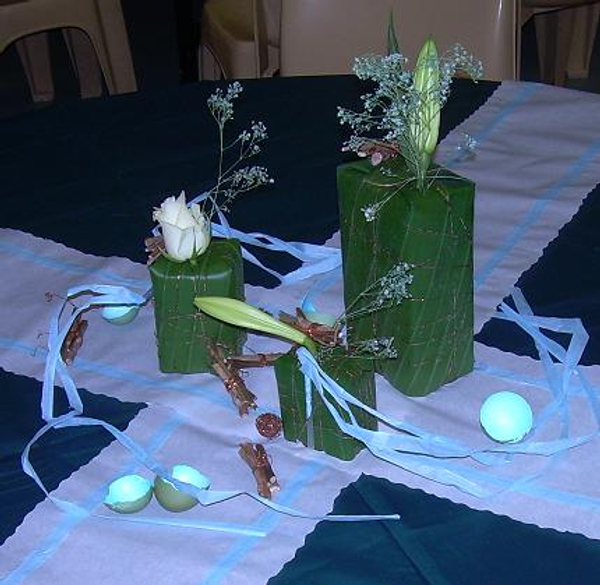 As a table arrangement I made three floral blocks (Oasis wrapped in Banana leaves with Easter Lilies and roses) accessorized with all the "equipment" the members will need to take part in the workshop that followed after each design was discussed. As an example: We used the paper streamers to fold crosses for Palm Sunday (Brazil) and the wire and twigs were used to make twig garlands that represented the Chinese writing draped over the scroll design (China).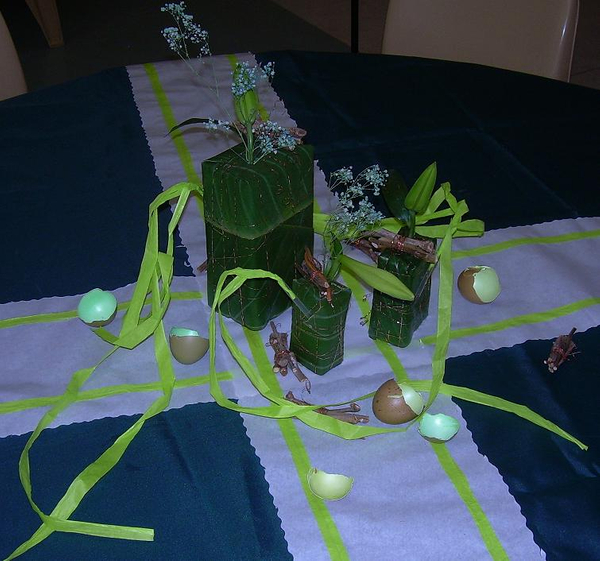 Easter Parade green table representing Brazil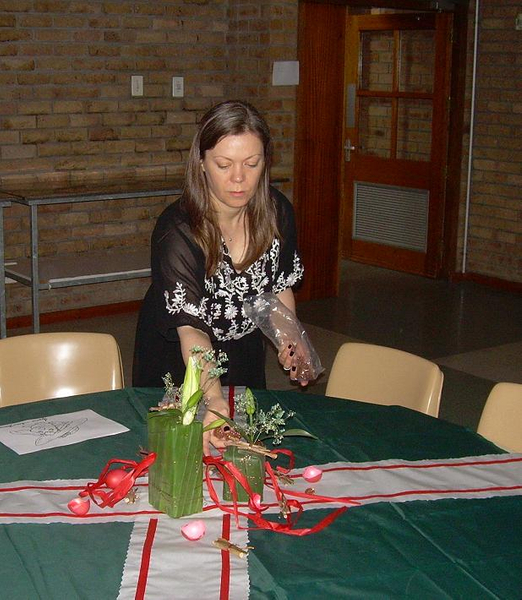 Easter Parade red table representing America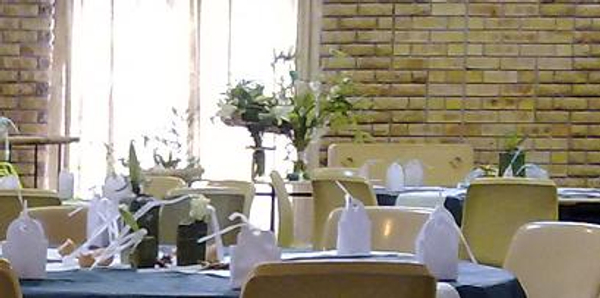 We also had the Floral Designer version of an Easter Egg Hunt: Each member received a favour bag with a freshly baked Hot Cross Bun in. Inside 3 of the party favour bags on each table was a sticker of a full, half or quarter Easter egg. The full egg wins the large floral block on their table, the half egg wins a medium block and the quarter egg wins the small block.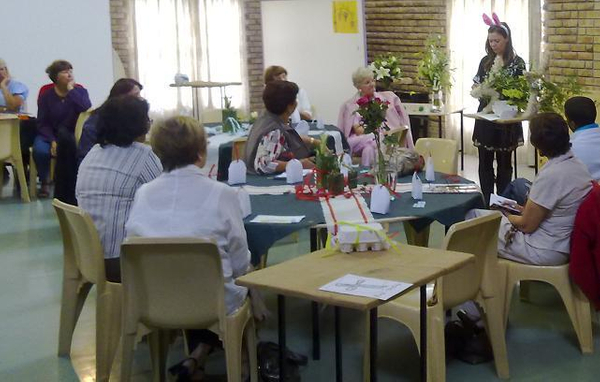 As a club fundraiser we also had a raffle to determine who wins one of the six hand tied arrangements.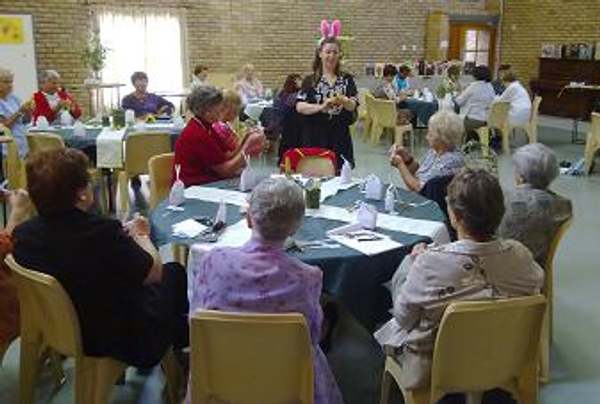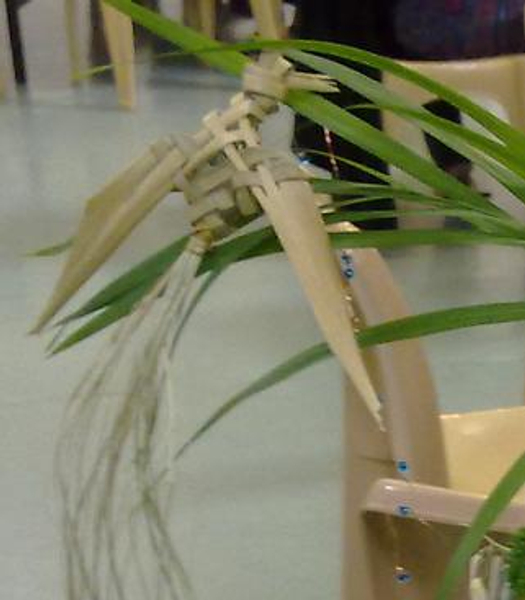 Detail of the design: Bird woven from palm leaves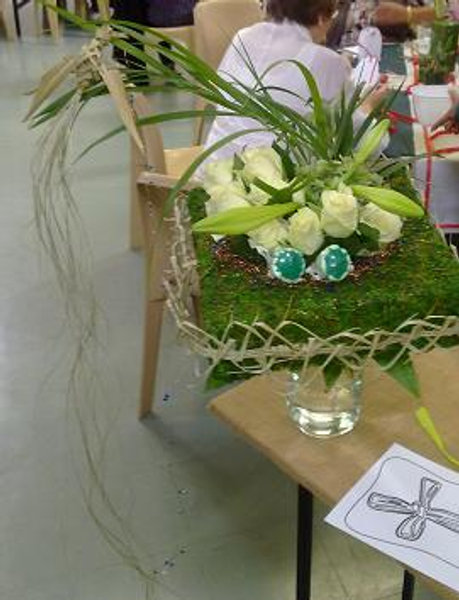 Detail of the design: Thorn crown woven from palm leaves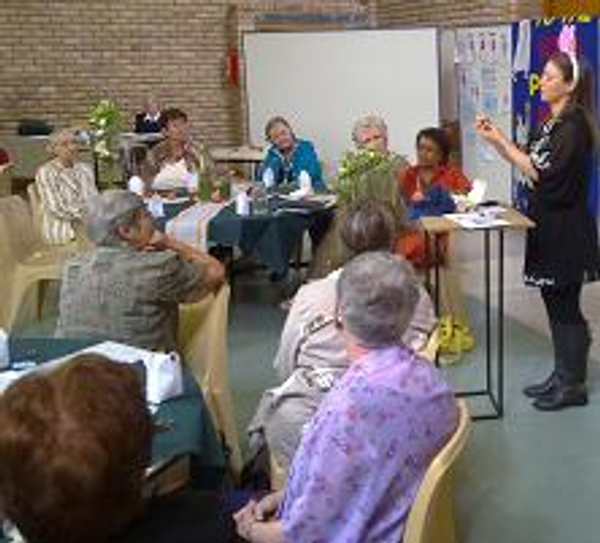 Watering Monday in Ukraine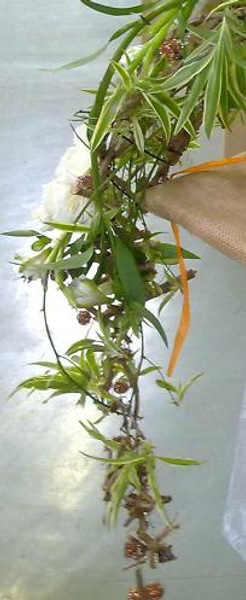 Detail of the Crescent Design: Ukraine- Watering Monday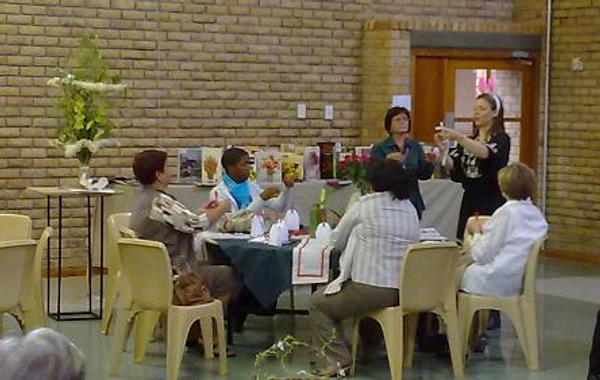 New York Easter Parade in America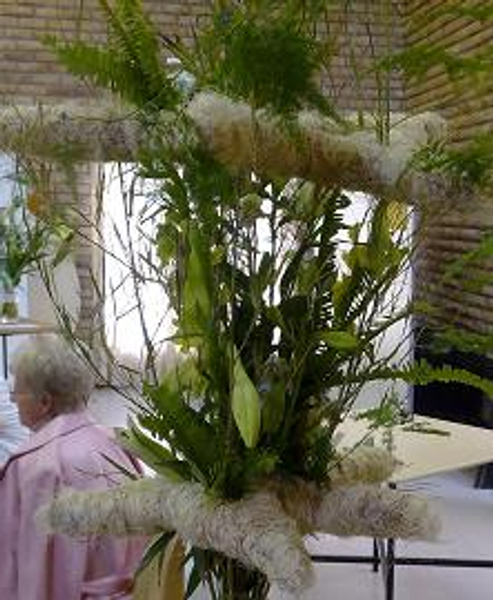 Detail of the design: Sisal stars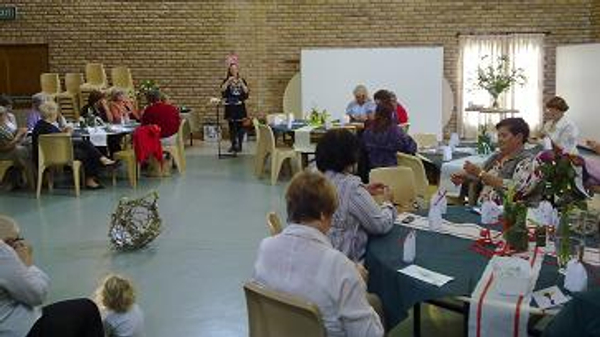 Easter Parade Workshop "How Easter is celebrated in France"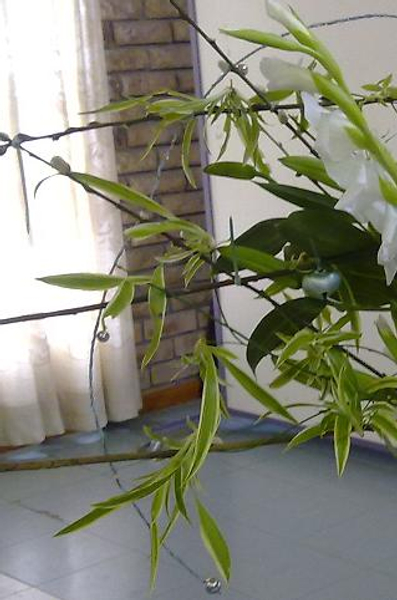 Detail of the contemporary radial design: Easter Bells in France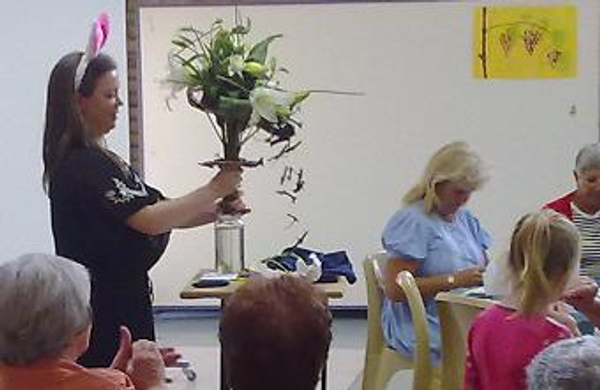 Qing Ming (Ching Ming/ Clear Bright Festival) in China with the twig garland that looked like Chinese calligraphy draped over and down the hand held scroll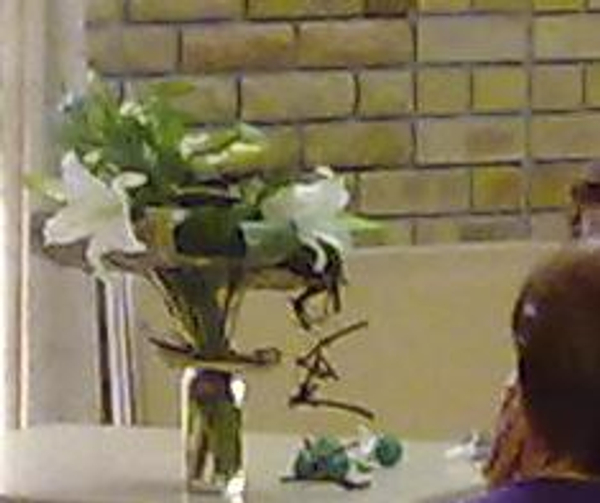 Chinese Scroll design for the Easter Parade Demonstration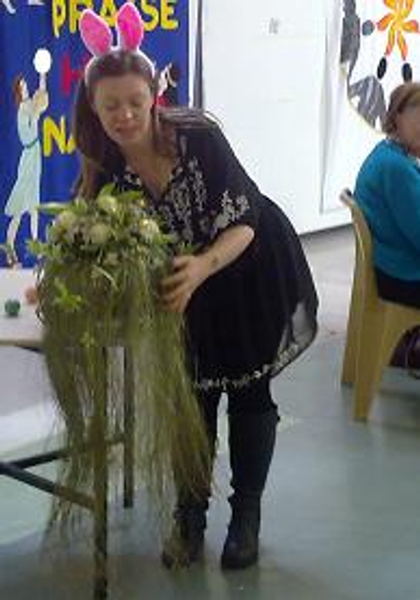 Detail of the South African "hut" cross bun with long flowing strands of ripped fax hanging down the design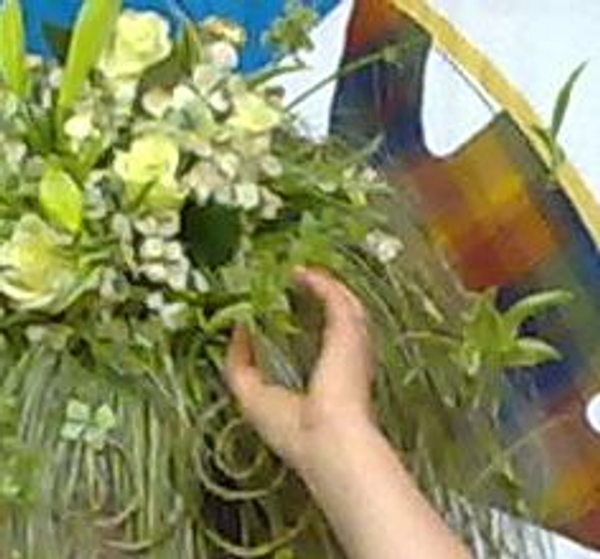 Detail of the design: Easter Parade Workshop "How Easter is celebrated in South Africa"
Sign up for my weekly newsletter
Every week I add a new design with related tutorials. Be sure to subscribe to receive an email notification with design inspiration.