My Creative Workbook
Christine de Beer - effortless floral craftsman
Garden Wreath Workshop and Demonstration
Contemporary Wreath Design demonstration as part of the Durbanville Garden Club's annual Garden Festival, Western Cape, South Africa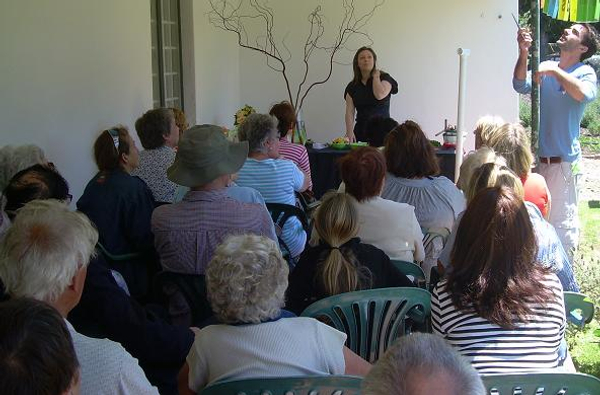 Garden Workshop and Demonstration in the Shuttleworth Gardens in Durbanville
I started the demonstration by showing how to make a traditional wreath on a wire frame using bundles of lavender flowers. Next, I showed how to make a wreath using Oasis Floral Foam in a wreath form using herbs harvested from the garden.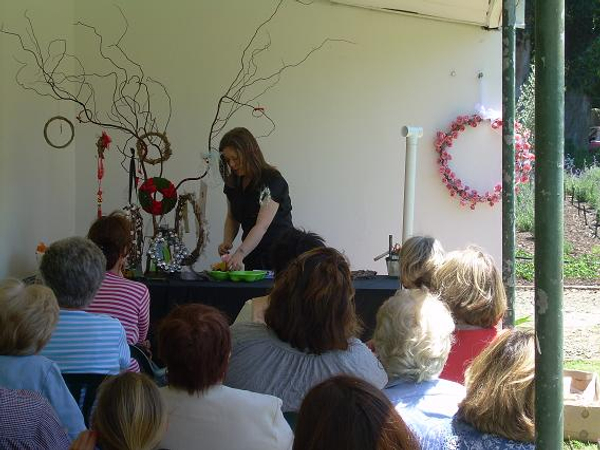 I then moved on to demonstrate 20 contemporary wreaths. After demonstrating the techniques used I hanged the wreath on willow branches.
I made a rather large paper flower wreath, a moss and red ribbon Christmas wreath, a contemporary African wire wreath, a Chinese inspired wreath using a Lucky knot, a bundled reed wreath with beads and a bell and cinnamon table design wreath with a candle that slowly heats the cinnamon releasing the fragrance.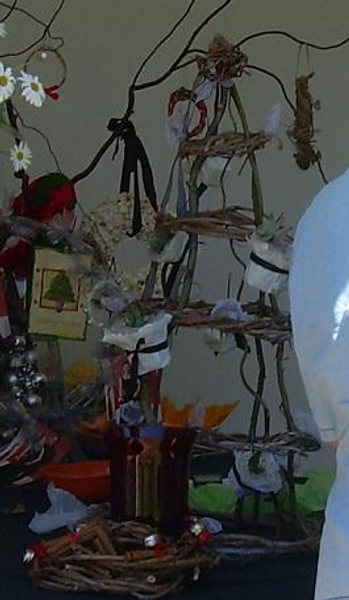 I also demonstrated a pyramid made from 6 vine wreaths with succulents growing in tiny pots for your deck table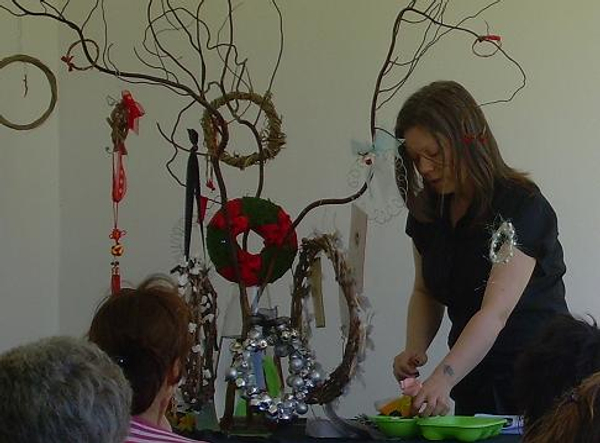 and a jingle bell wreath for a garden gate, an unsalted popcorn wreath to feed garden birds and a picture frame wreath for Christmas cards.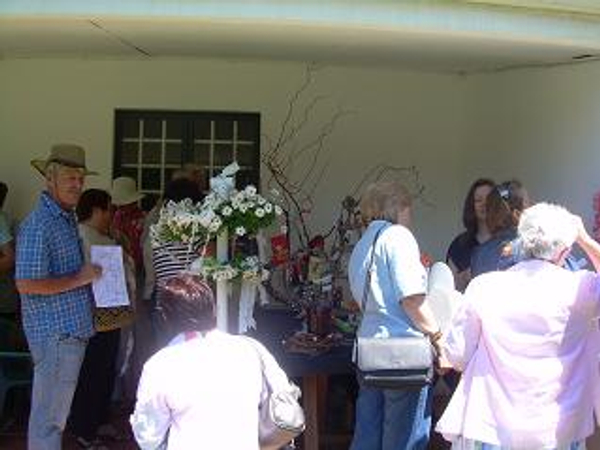 And lastly I showed how to make a growing wreath from small daisy cuttings with apple votive candles- perfect decorations for a garden party on a summer evening.
As a Favor each member of the audience received a wreath wire angel and bead kit.
Sign up for my weekly newsletter
Every week I add a new design with related tutorials. Be sure to subscribe to receive an email notification with design inspiration.