My Creative Workbook
Christine de Beer - effortless floral craftsman
Grow a floral craft pantry
If you have been following along for a while you probably remember me mentioning that I am still struggling to find quality cut flowers to design with. And I have been hearing that some of you have been struggling too. We just can't find flowers... and those that we find are so ordinary.
It's really frustrating.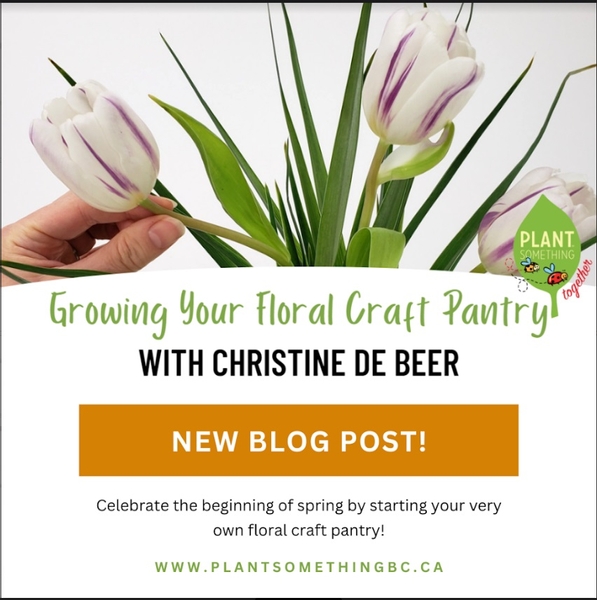 It is now at the point that I have decided to see it as an adventure... and do something about it.
I am launching something new this month. I am teaming up with Plant Something BC , and will be writing articles for them to explore creative ways we can grow our own little "floral craft pantry" to design with.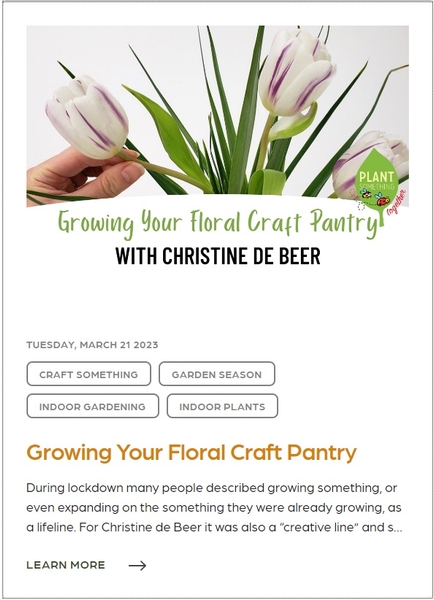 Now most of us will not be able to grow everything we need to design with. But the aim is to explore where there are gaps... and grow that, regardless of how much space we have. For me this will mean growing in pots on our balcony so it is really going to be quite an adventure.
Let's go beyond what we normally would think of as a "cut flower garden" to see growing plant material as a natural part of exploring and developing our own effortless design style- see what I did there?
Yes, this is a natural extension of what I explore in my book... but this time from the roots up.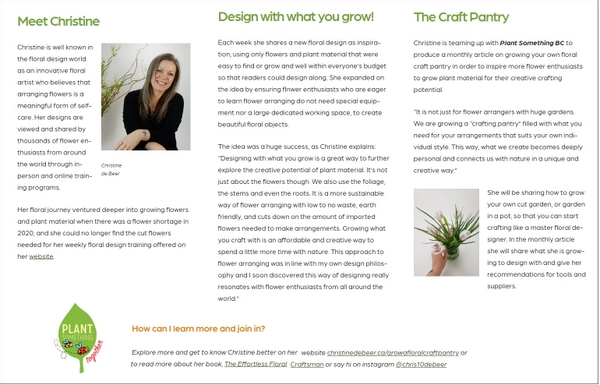 I hope this will inspire you to grow along. Please let me know what you think. And huge please let me know if you have growing tips and thoughts about growing your own "floral craft pantry".


The link to the Design and Tutorial is below this post.

You can read the introduction announcement for my monthly flower arranging inspiration articles on the Plant Something BC blog . Follow @PlantsomethingBC on Instagram and use the hashtag #growafloralfcraftpantry to show us what you are growing to design with. We would love to hear your hints and tips to grow a floral craft pantry as well.


Sign up for my weekly newsletter
Every week I add a new design with related tutorials. Be sure to subscribe to receive an email notification with design inspiration.