My Creative Workbook
Christine de Beer - effortless floral craftsman
Leaf snippet gift cube
25 December 2013

and more
It is not easy to find a place that can recycle polystyrene or Styrofoam, mostly because it is almost impossible to re-make it into high quality polystyrene. But it is really easy to find uses for the sheets you receive as packaging. Don't trash it. Re-purpose it!

You can either pin or glue the plant material to the Styrofoam shape. Pinning is best if you want to re-use the shape.

Styrofoam is also ideal if you want the design to float on water.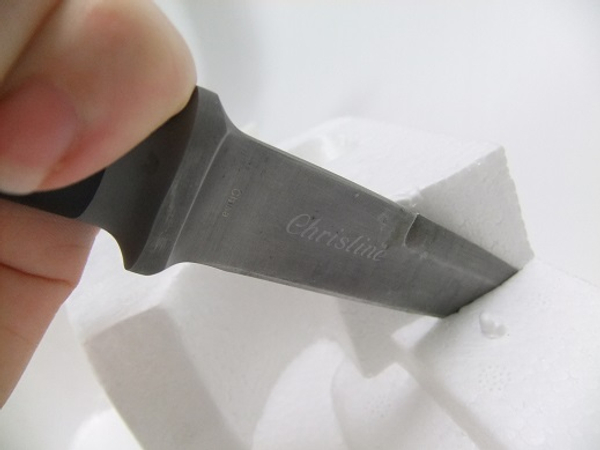 Cut a gift cube shape from Styrofoam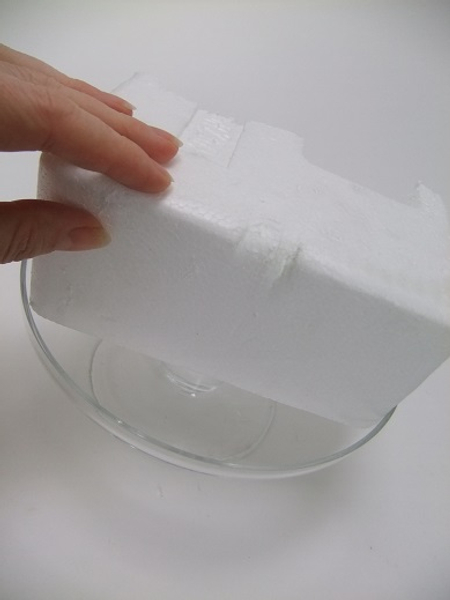 It doesnt need to be exact any off-cut will do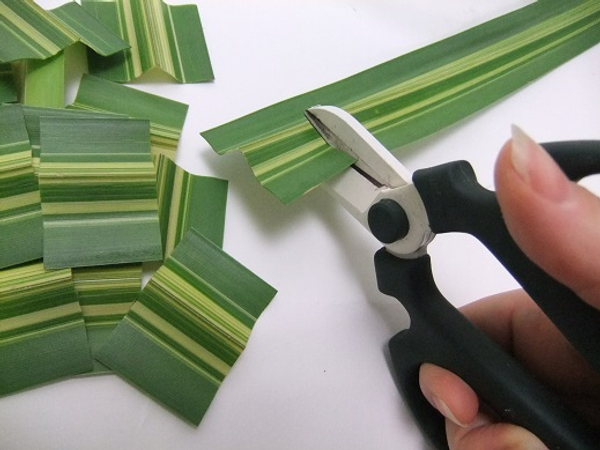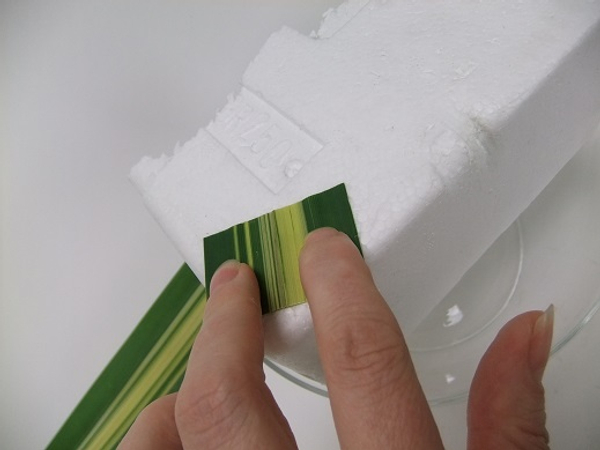 Glue the leaf snippets to the Styrofoam cube.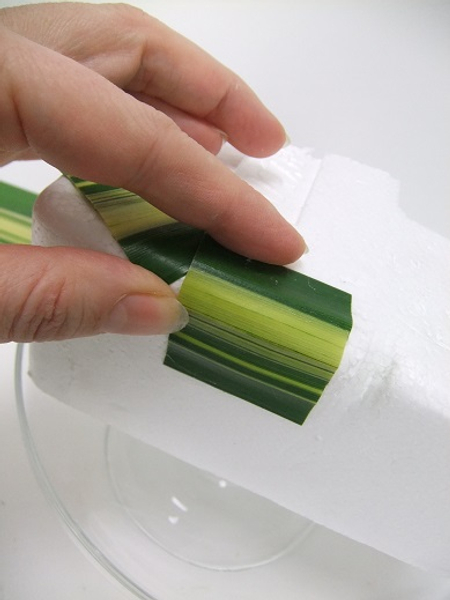 Smooth down each snippet to create a neat flat coverage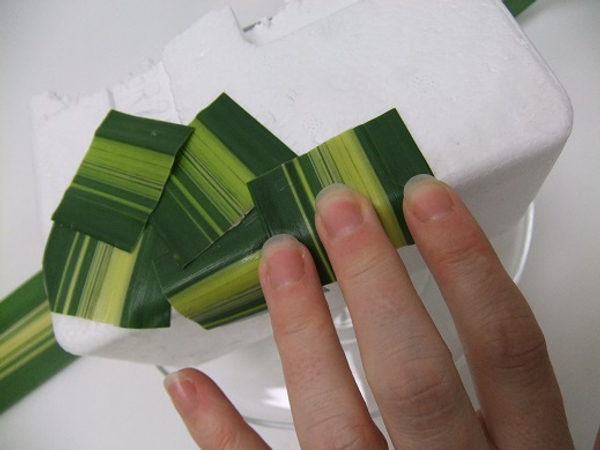 Create a random pattern by overlapping the snippets to ensure the cube will still be neatly covered once the leaf snippets dry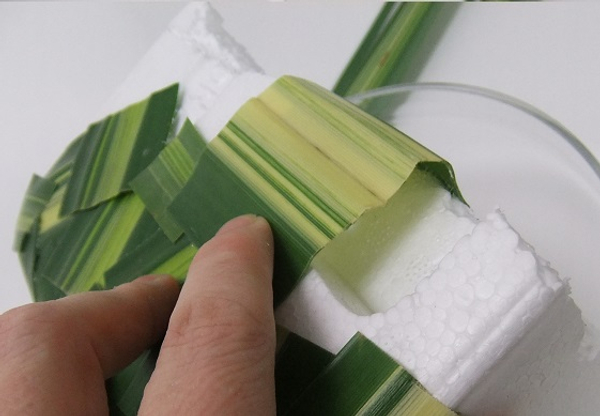 Simply work over any imperfections in the Styrofoam cube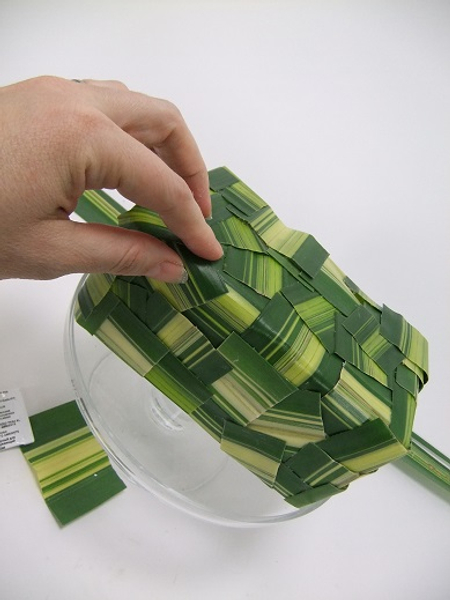 Make sure you generously overlap the edges, the leaf snippets will shrink as it dries and no Styrofoam should show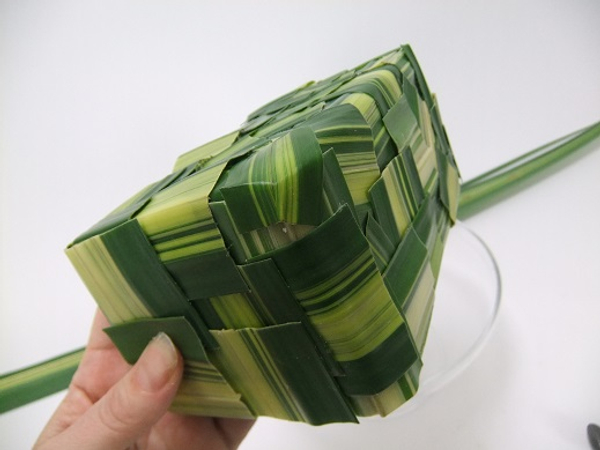 Gift cube done and ready to design with
Sign up for my weekly newsletter
Every week I add a new design with related tutorials. Be sure to subscribe to receive an email notification with design inspiration.