My Creative Workbook
Christine de Beer - effortless floral craftsman
Magic Flying Floral Carpet Ride -Collaborative Workshop
Some picture highlights from our collaborative workshop that I taught focusing on braiding and weaving techniques to create a floral carpet design: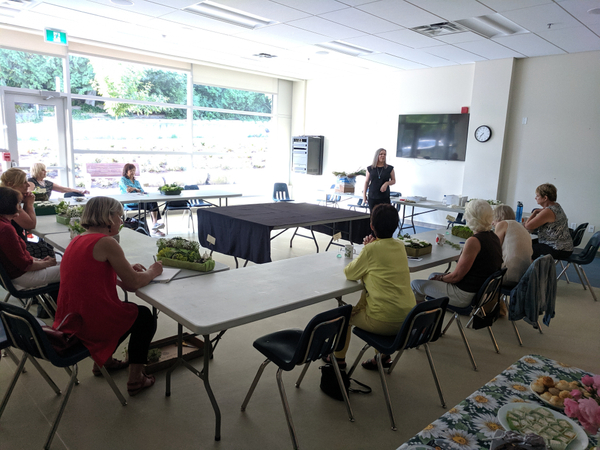 Members of the Capilano Flower Arranging Club brought in a low pave style design (or designs) crafted in a flat box about 8cm (3 in) high that incorporates examples of braiding or weaving techniques.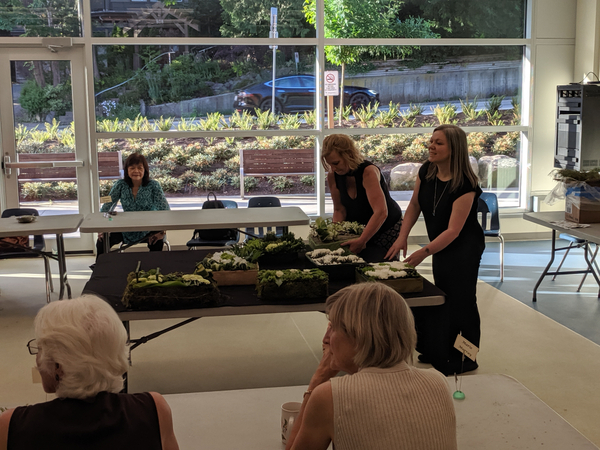 On the evening we, as a group, designed our carpet by placing the boxes together on the display tables and adding decorative elements to finish it off.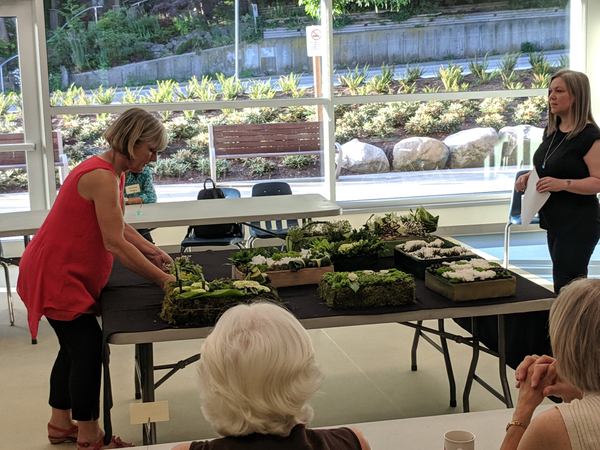 First I explained how to combine individually designed pieces so that it forms a unit.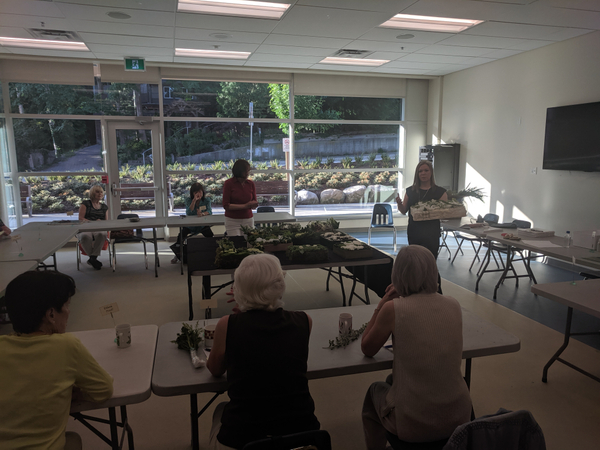 We discussed each design, revealing our mechanic secrets (extra compliments if a designer came up with a creative and nature friendly way to keep their plant material hydrated!) and then we discussed each design so that we could partner them to create a unit.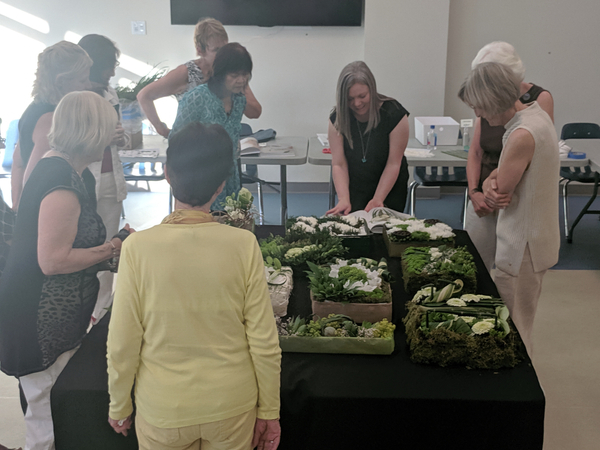 The concept was that when you found a design that included elements that matched the elements in your design you placed them next to each other on the display table.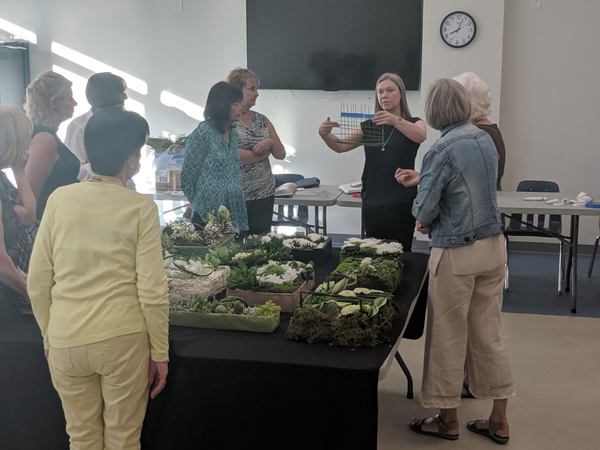 Of course all the designs matched by default because...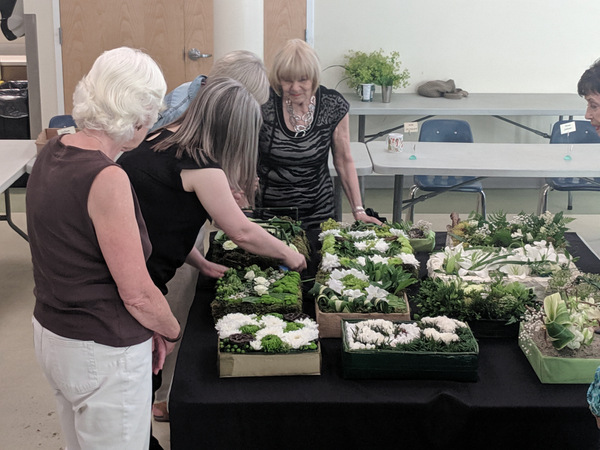 a) our colour scheme: green and white and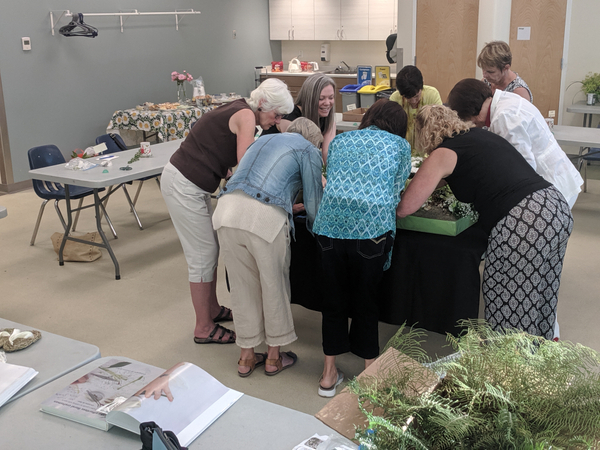 b) our main goal for the carpet was to incorporate some sort of weaving or braiding/plaiting technique or techniques.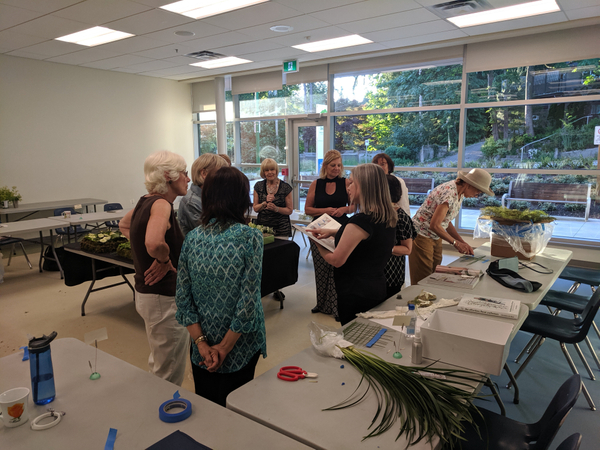 Designers were also encouraged to include plant material and natural elements to show their own individual effortless style (examples used were twigs/bark and sand/stone).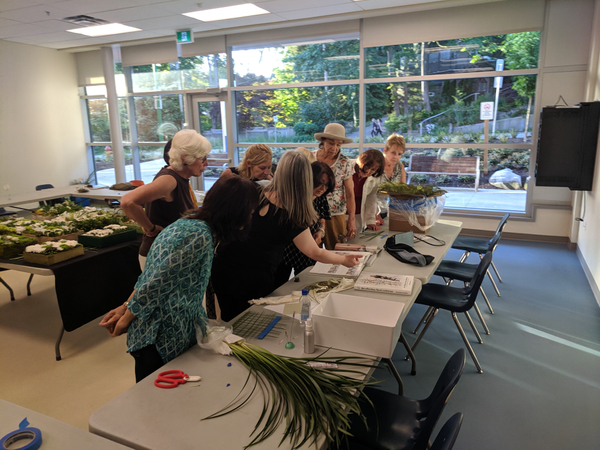 We explored how texture, pattern, material and the use of the other elements and principles of design can be used to create a harmonious pattern throughout our carpet.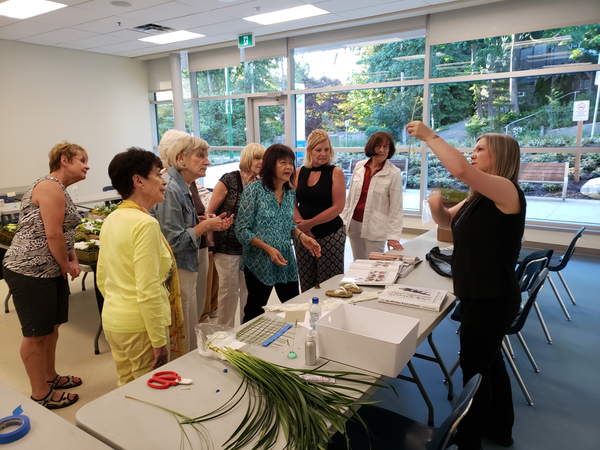 I then followed up with a mini workshop exploring how to braid and weave with foliage…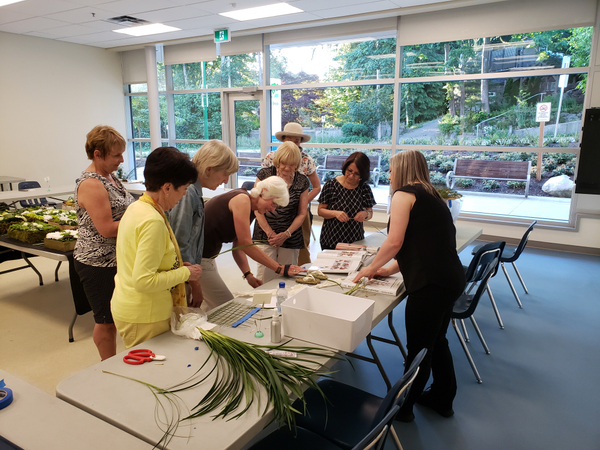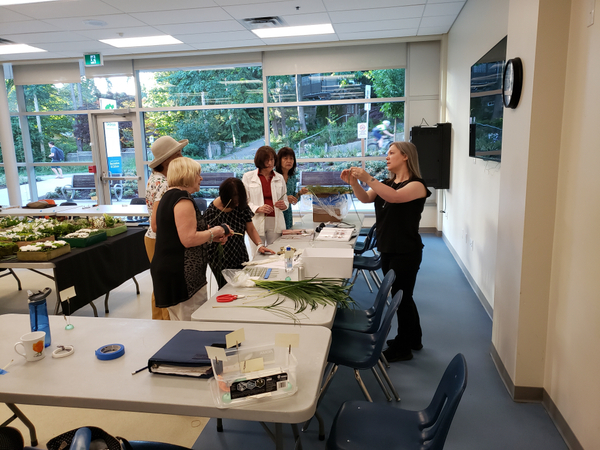 We added these design elements to tie in (weaving) and bridge the gaps (braiding) between the individual designs.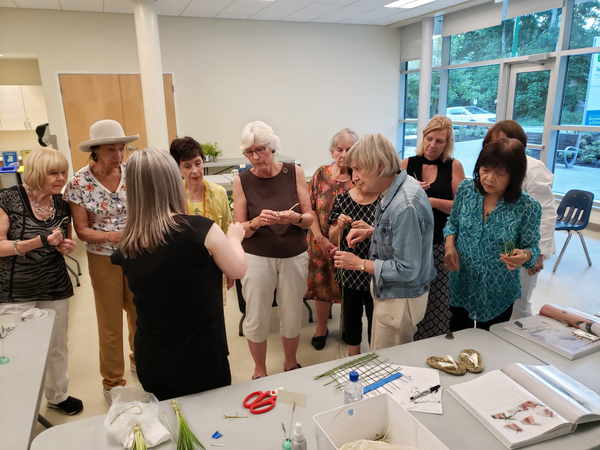 Above all we were being creative and enjoying the warm summer evening experimenting with design techniques.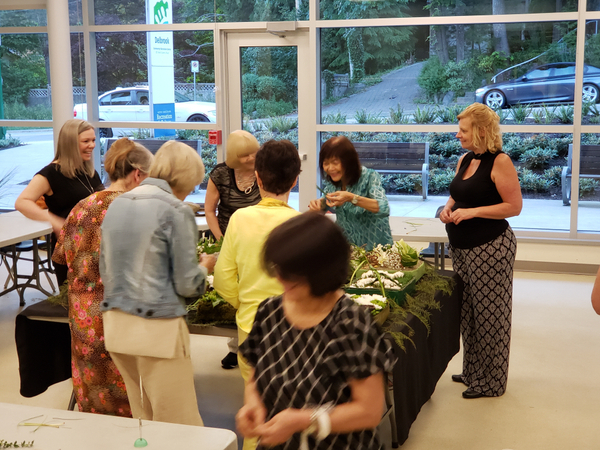 It turned out so beautiful!
Special thank you to the members of the Capilano Flower Arrangers Club.

Vesna Golac, Sharon Corabetta, Kim De Wildt, Victoria Wickey, Mina Alimohammadi, Marie Murray, Freda Ellis, Ilse Link, Valerie McCardell, Gillian Konst, Donna Sims ... It was such a fun evening!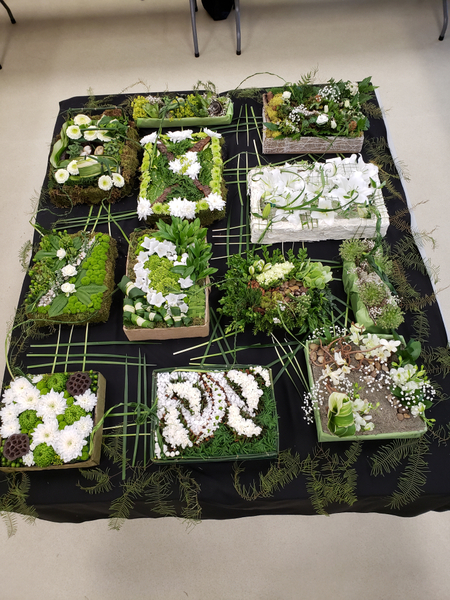 ... truly living up to its title… We were weaving a Magic Flying Carpet after all!
Sign up for my weekly newsletter
Every week I add a new design with related tutorials. Be sure to subscribe to receive an email notification with design inspiration.