My Creative Workbook
Christine de Beer - effortless floral craftsman
I've got my head in the clouds
This design was part of my 2010 Fusion Flowers Magazine Designer of the year competition portfolio

Oasis Design 1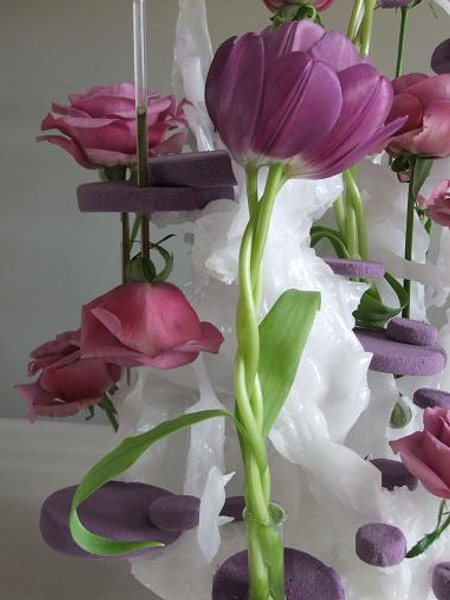 My design was inspired by clouds. I made the dreamy wax shape by dipping hot wax into cold water to form the swirling white clouds.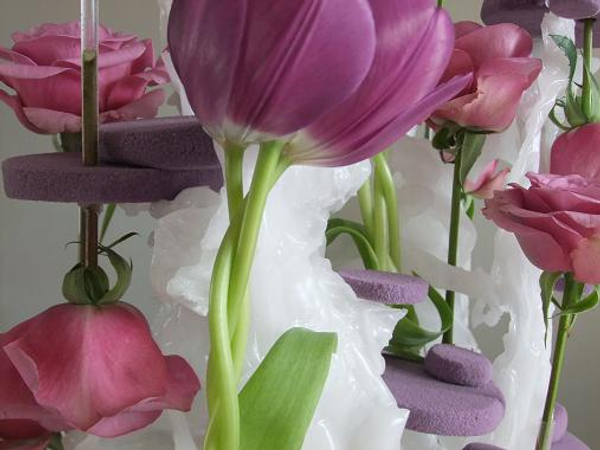 The purple tulips and roses are placed with their heads floating in the clouds.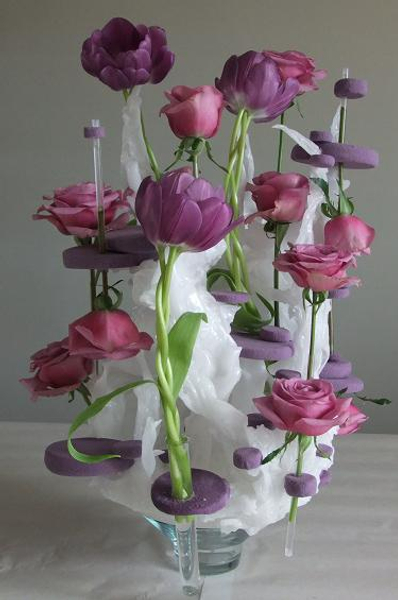 Disks cut out of purple Rainbow Oasis holds the flower tubes perfectly upright and is placed in the squiggle shape a child would draw a cloud.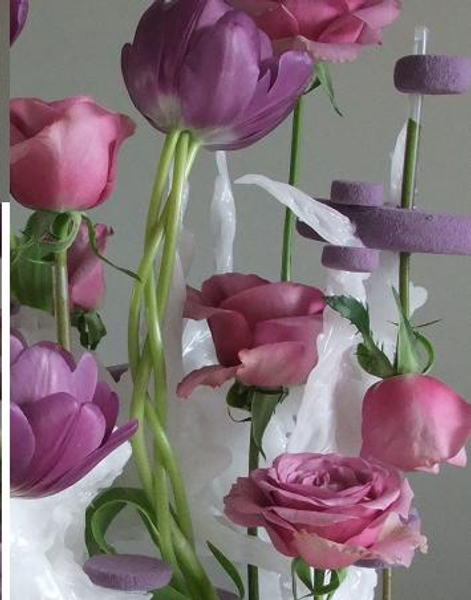 The plaited tulips are used to emphasize the dreamlike and experimental quality of the design
Sign up for my weekly newsletter
Every week I add a new design with related tutorials. Be sure to subscribe to receive an email notification with design inspiration.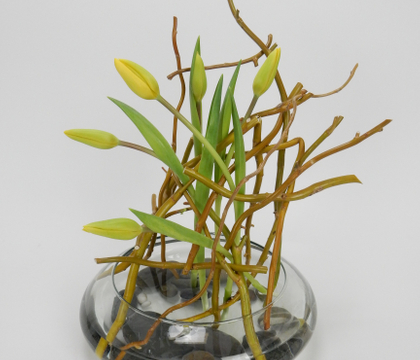 27 January 2016
Well, I'll be
Manipulate fresh willow stems to create a sprouting armature for long tulip stems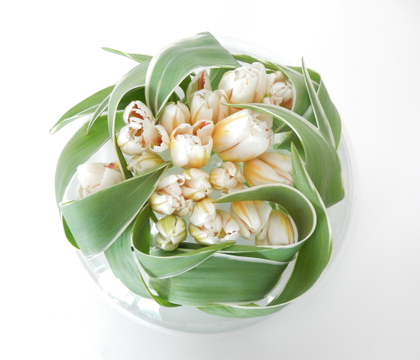 22 February 2017
Perfect!
Tulips are so perfect just as they are all that is needed is to simply drape their graceful leaves around the flowers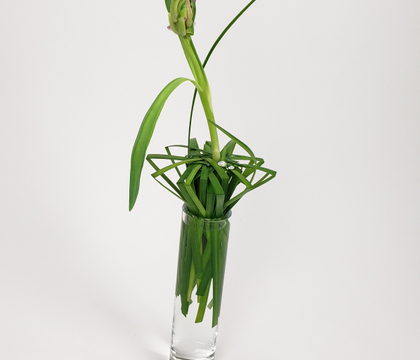 26 February 2020
To top it all off
This is a great "space-keeper" design. The tulip will continue to grow into the vase height as they open... but until then the grass platform part of the design diverts your...