My Creative Workbook
Christine de Beer - effortless floral craftsman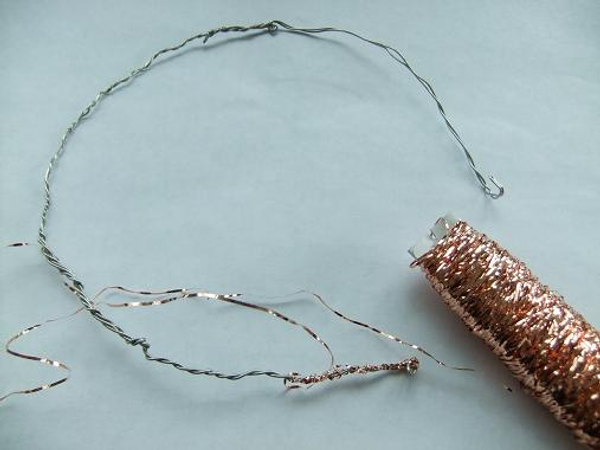 Twist two sections of wire together to create a circular band. With pliers bend the end sections to create hooks. This not only blunts the ends but also makes the tiara more versatile. It can now be worn as a circlet, around the head or on the forehead. Wrap the wire several times with copper wire until completely covered.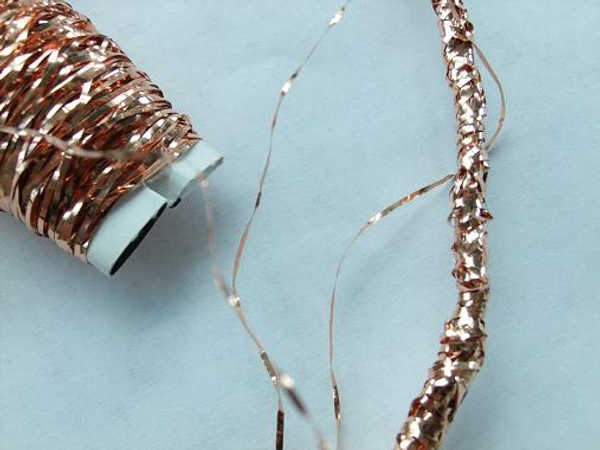 To create texture twist the wire while wrapping.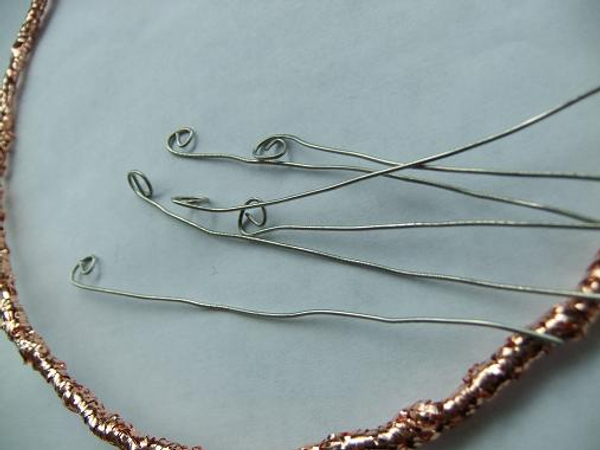 Cut 7 vertical spikes and roll the end on one side to curl.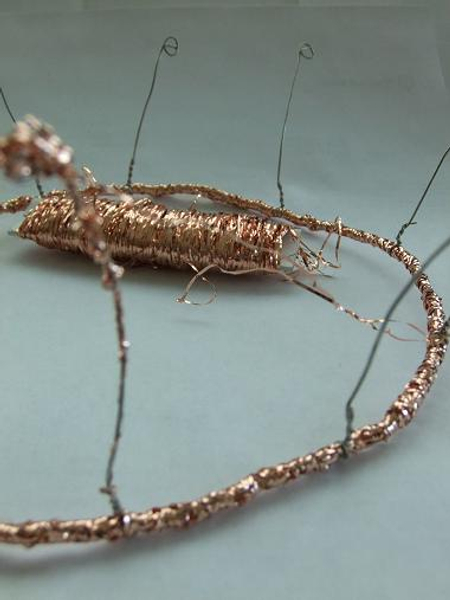 Cover the vertical spikes with wire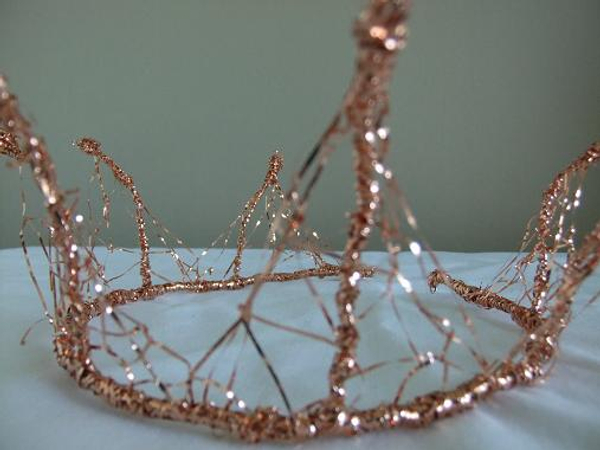 Weave the shape of the tiara with wire
Sign up for my weekly newsletter
Every week I add a new design with related tutorials. Be sure to subscribe to receive an email notification with design inspiration.