My Creative Workbook
Christine de Beer - effortless floral craftsman
Weave a foliage grid for a shallow container
For my grid I wove a basic pattern. For more detailed instructions on foliage weaving see the Tutorial below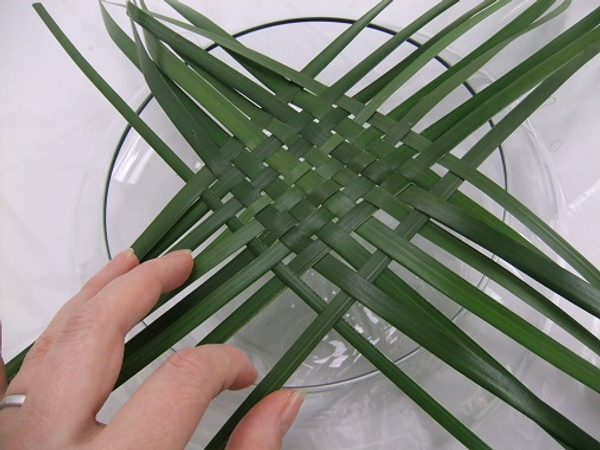 Weave a few strands of foliage in a basic over and under pattern. Set the weave on a shallow container.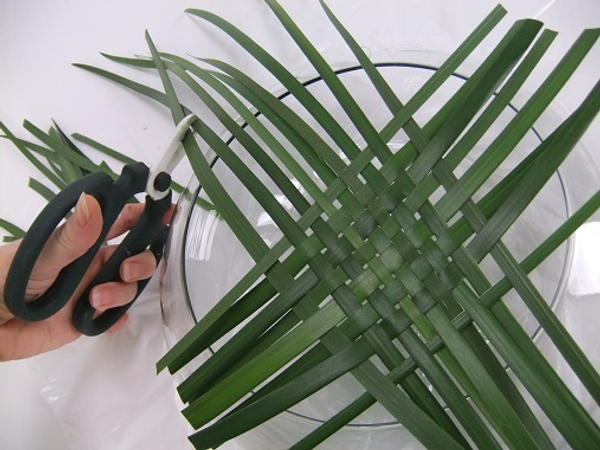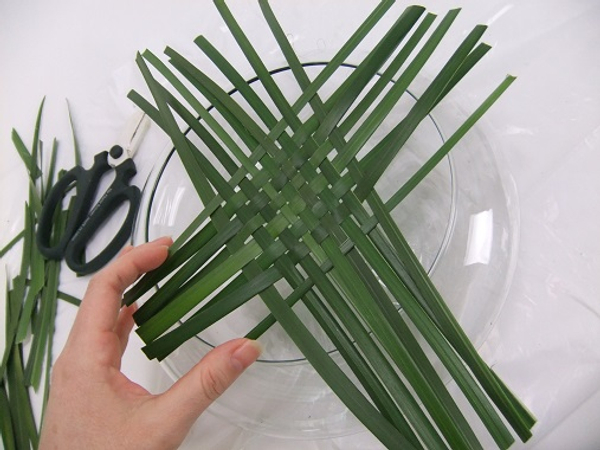 The strands should be cut evenly so that all the strands rest in the water when tucked into the vase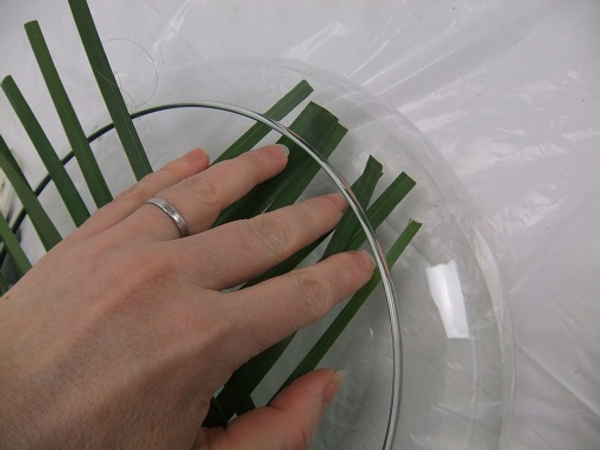 Gently tuck the first side of foliage strands into the container...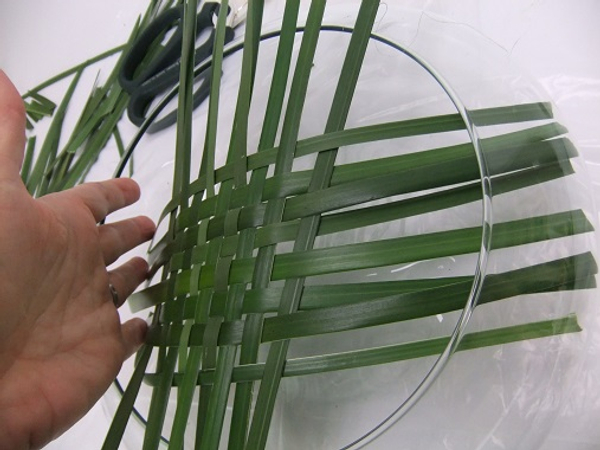 ... tuck in the opposite side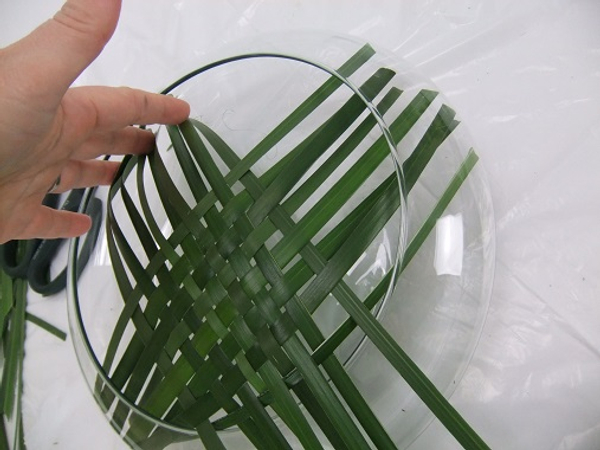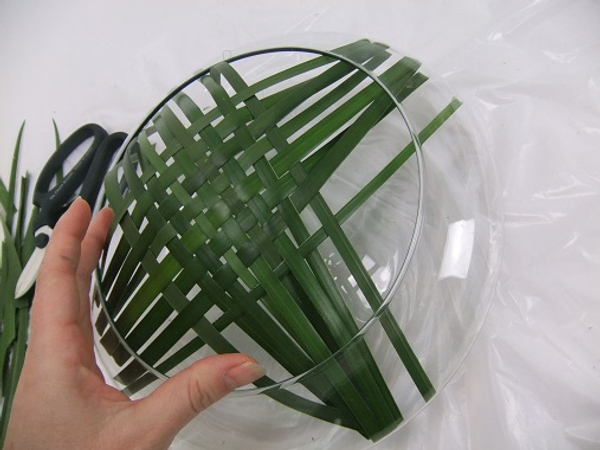 ... and tuck in the last side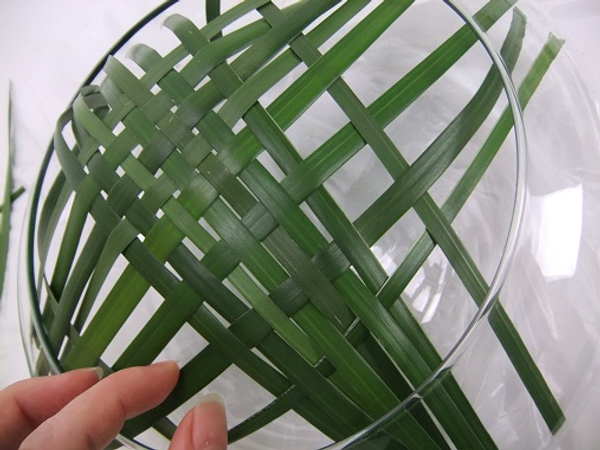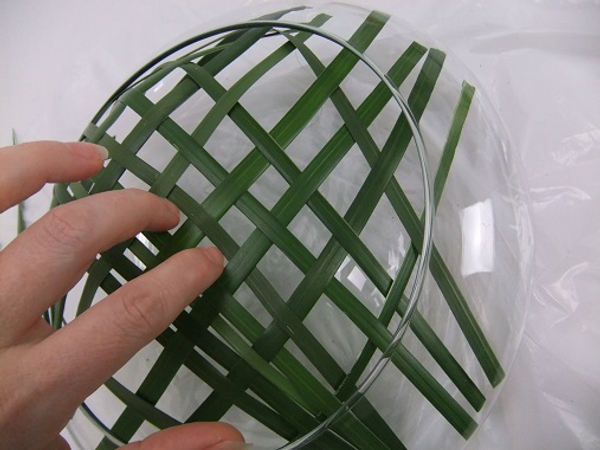 Space out the strands evenly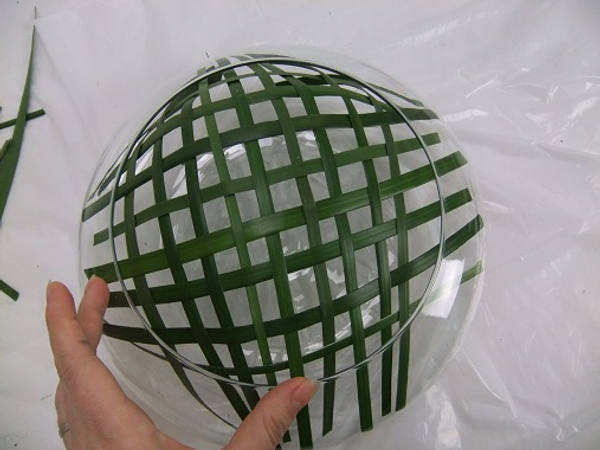 Foliage grid almost ready to design with...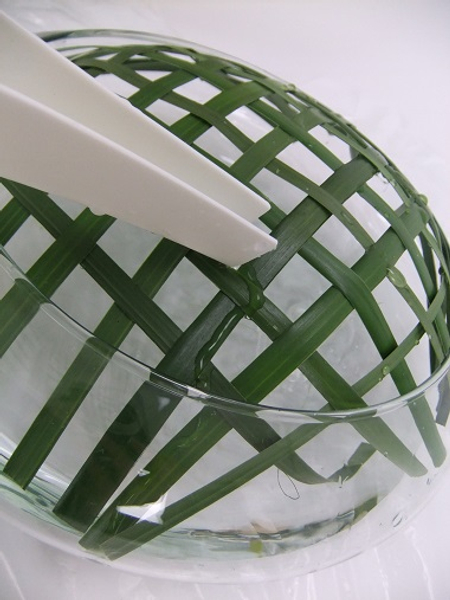 All that is left to do is to fill the container with water so that the strands can hydrate
Sign up for my weekly newsletter
Every week I add a new design with related tutorials. Be sure to subscribe to receive an email notification with design inspiration.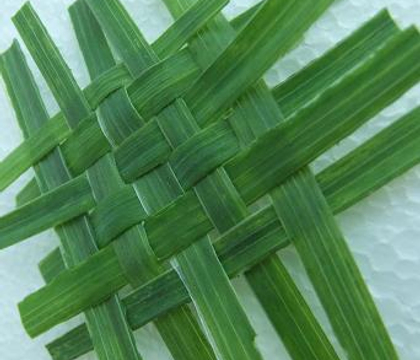 8 June 2011
Foliage Weaving
For this tutorial I focus on a simple weave pattern that does not require you to soften or prepare the leaves to be more durable or flexible. This is the starting point in...