My Creative Workbook
Christine de Beer - effortless floral craftsman
Jiyek Braiding a Pussy Willow Twig Blind
A design inspired by traditional Jiyek braiding techniques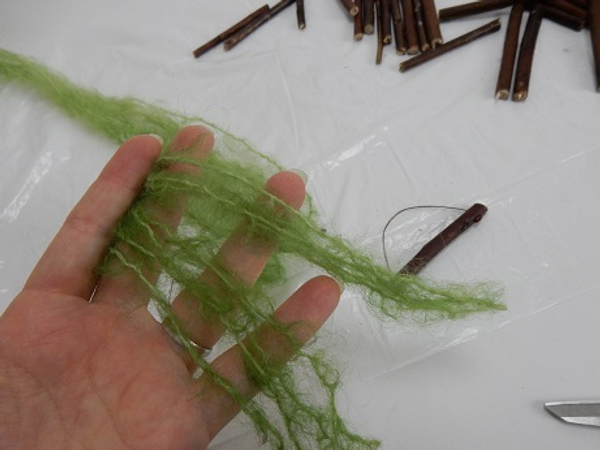 Cut four long strands of wool. Fold the wool strands in half to find the middle point.
Drill two holes into a short stick. Thread wire through the holes and twist the wire at their ends to secure it in place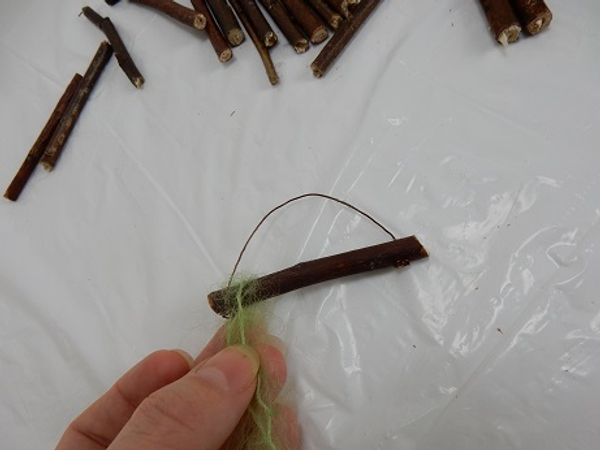 Pull the wool over the twig so that the twig lies in the middle point of the wool strand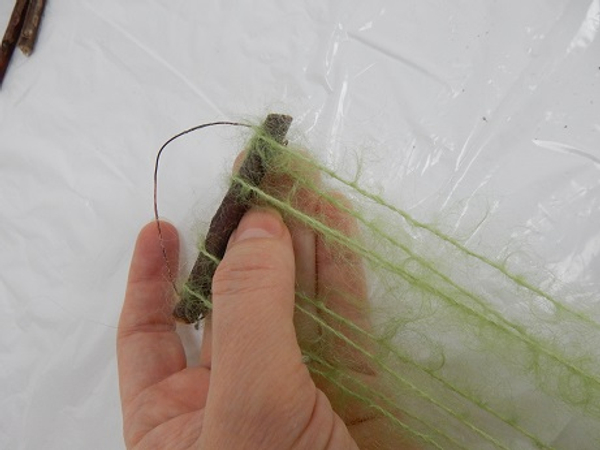 Do the same with the rest of the wool to have eight equil string pieces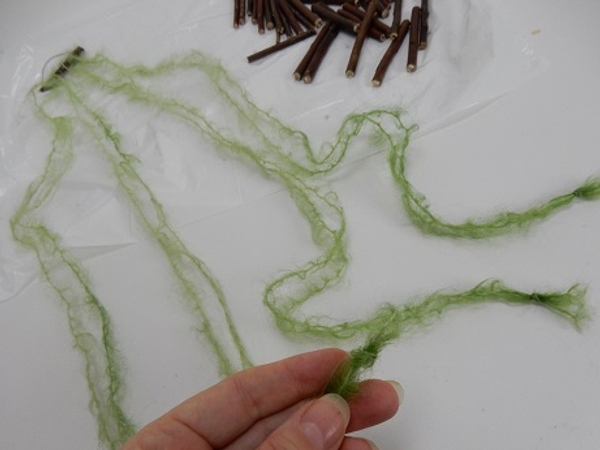 Knot the pairs of string at the far end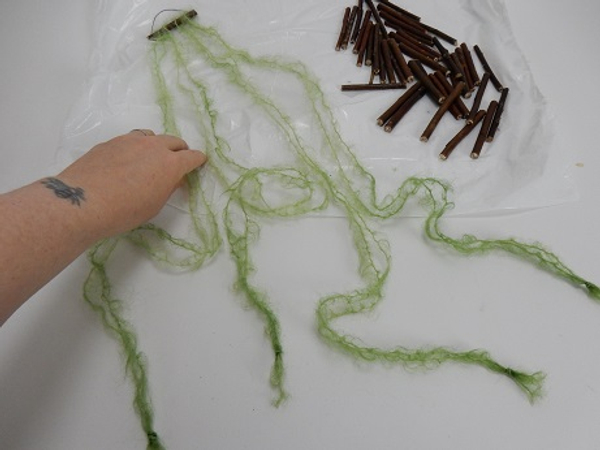 Place the string on a flat working surface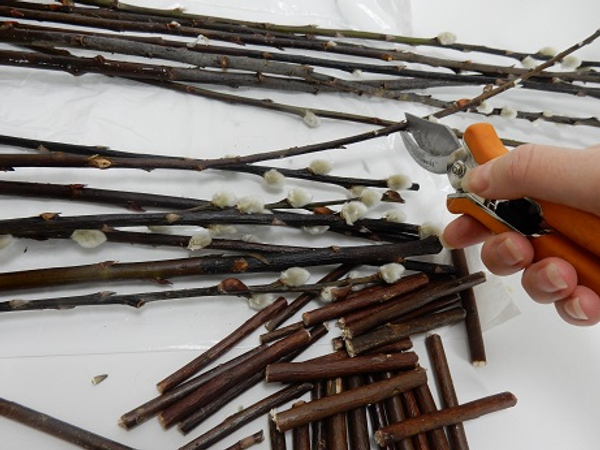 Cut the pussy willow in sections equal in length.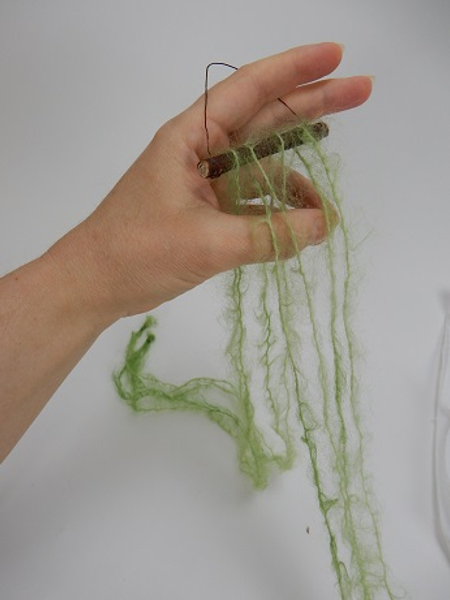 Separate the string strands. The first strand goes to the back. The second to the front. The third to the back and the last strand to the front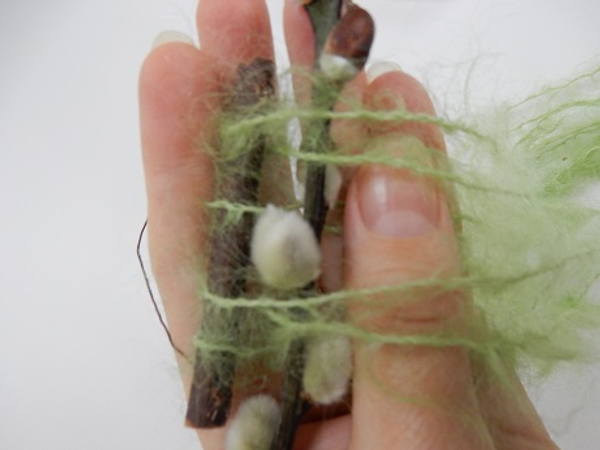 Slip a willow twig between the strands. Be very careful not to break off any of the fragile catkins.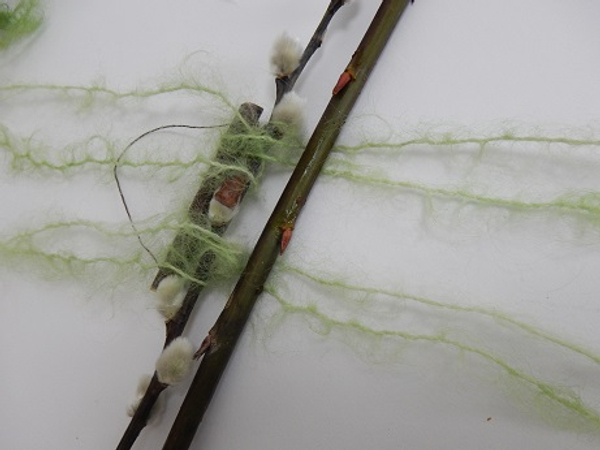 Fold the string open and add a twig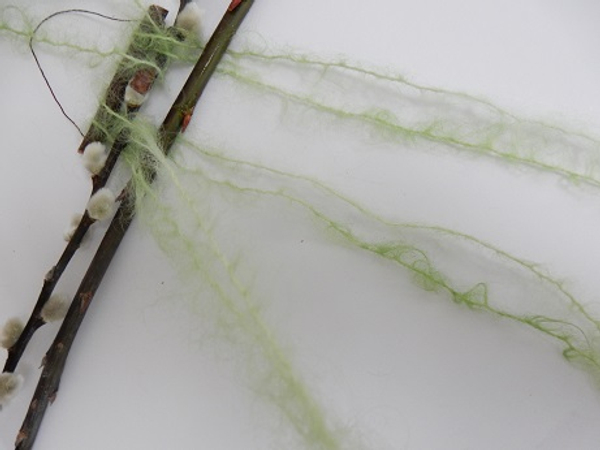 Swap the sides of the string...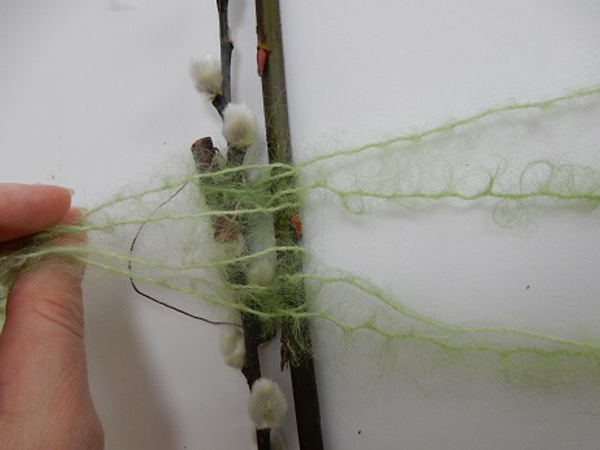 by folding the string open again over the willow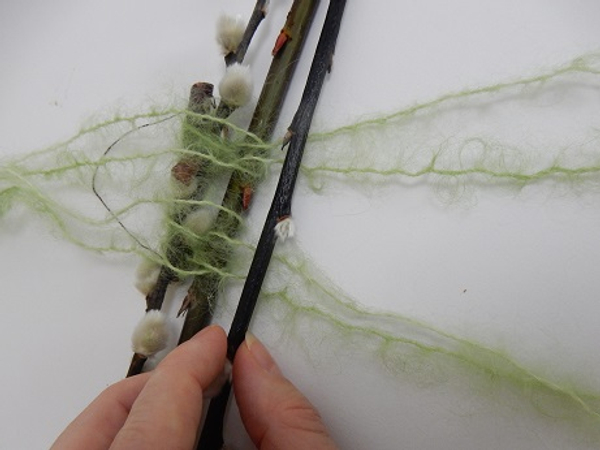 And add another willow twig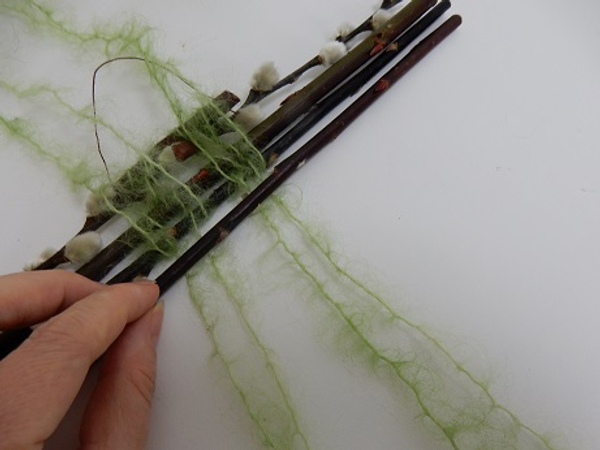 This is your basic braiding pattern. Fold the string up, add a twig and bring the string down and the other two sections up again.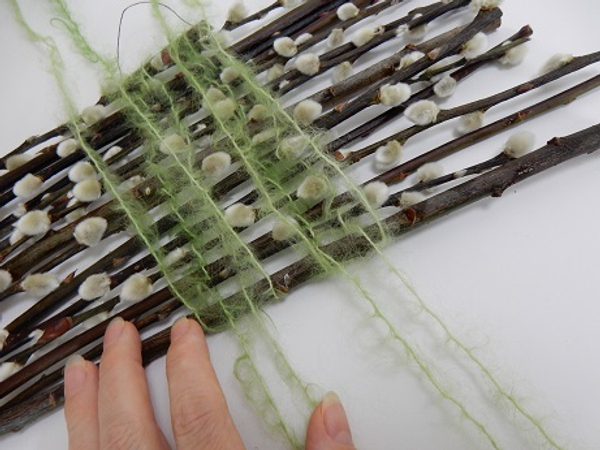 Keep braiding in pussy willow sticks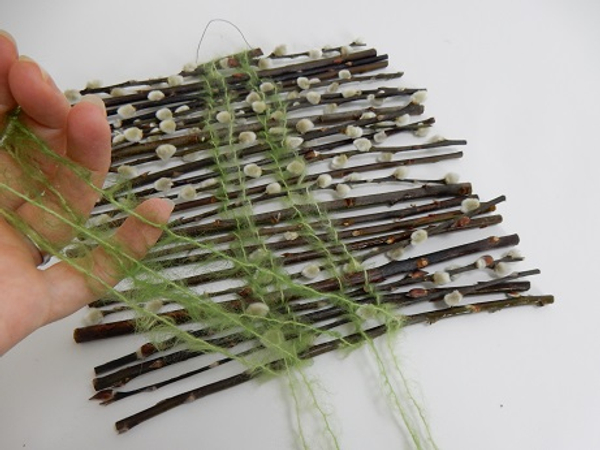 Lightly fold the string up
And knot tightly to secure the last pussy willow stick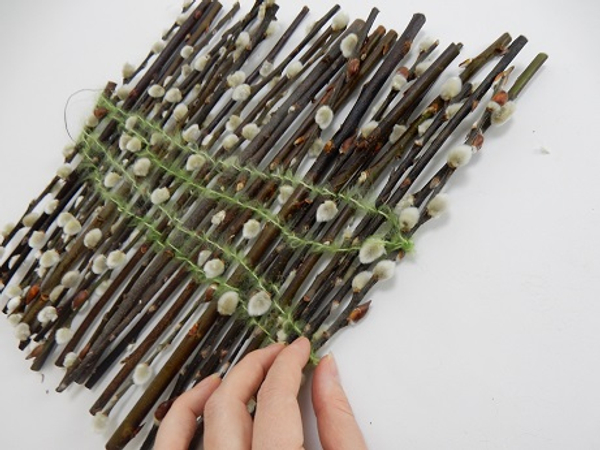 Cut the dangling string short... or leave it to hang like a tassel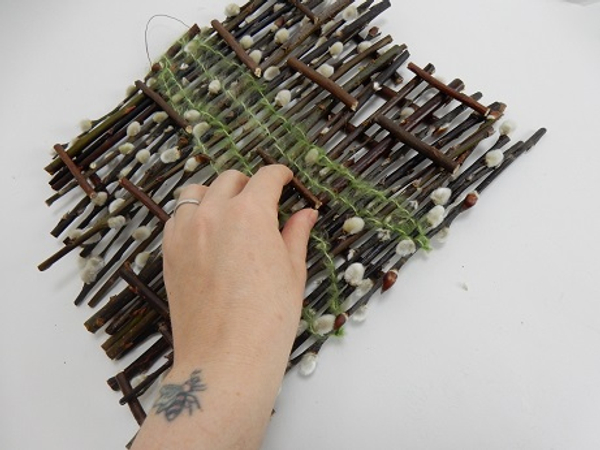 Add a few verical sticks for visual interest...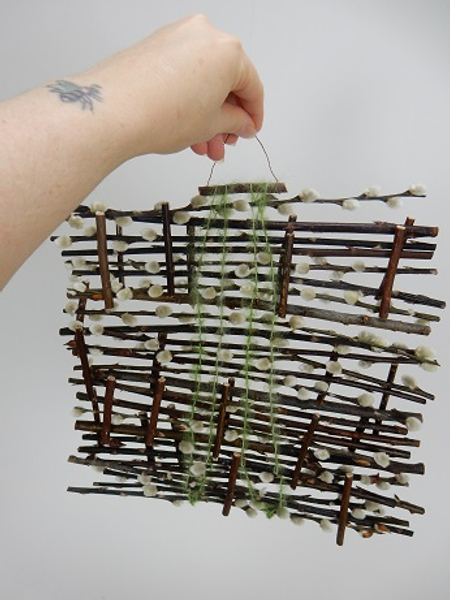 The pussy willow blind- armature is ready to design with
Sign up for my weekly newsletter
Every week I add a new design with related tutorials. Be sure to subscribe to receive an email notification with design inspiration.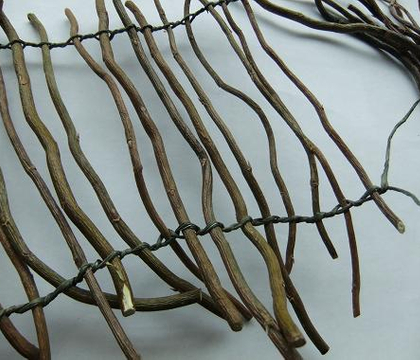 26 April 2011
Weave a willow twig blind
Weave twigs in parallel to create a twig blind with strong but natural horizontal lines.