My Creative Workbook
Christine de Beer - effortless floral craftsman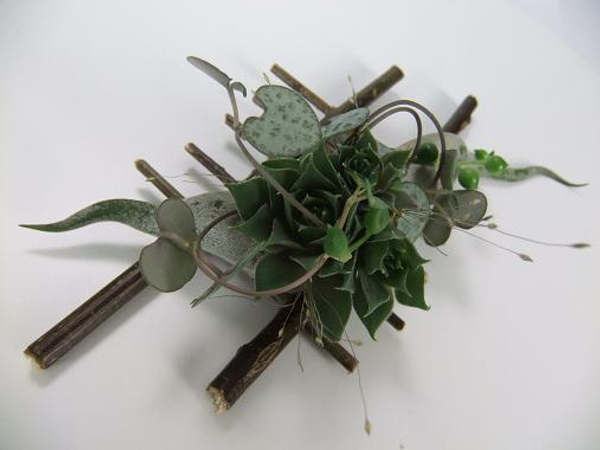 Tillandsia
Succulent and Air Plant Boutonniere design for my video:Getting Creative with Boutstix Magnet Stix: Succulent and Air Plant Boutonniere
Origin
Central to South America, Mexico, North America and Southern United States of America
Varieties
There are about 540 species that belong to the Bromeliad family (Bromeliaceae)
Colors
Light hairy green but can change colour when flowering
Vase life
Will continue to grow and produce pups if used as a plant and the leaves will last as long as succulents if separated in a design
Uses
Popular as terrarium designs and also dramatic contemporary bridal work. Glue or wire the plant directly into the design either as a leaf, plant or group them to create greater visual value
Conditioning
Remove the plants from the design and soak for a few hours 2 times a week. Let the water drain away before designing. You can also mount the plant onto something that can be submerged in water so that you do not need to remove it when hydrating. Do not design in water or a water retaining medium such as moss.
Sign up for my weekly newsletter
Every week I add a new design with related tutorials. Be sure to subscribe to receive an email notification with design inspiration.