My Creative Workbook
Christine de Beer - effortless floral craftsman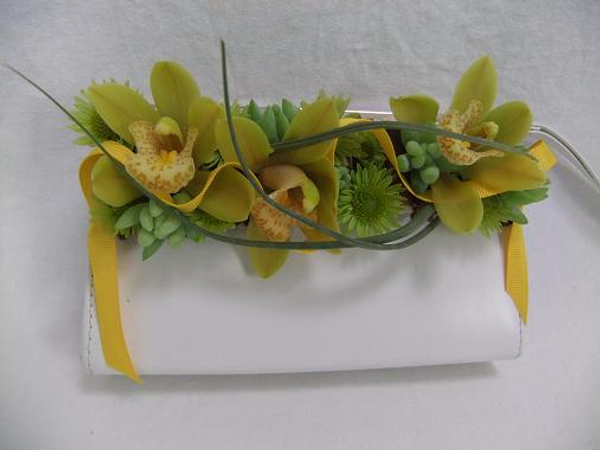 There truly is a sense of agelessness in the design world today.
Clients of all ages are looking for the new and the fresh. Creative designers of all ages are creating it by the bucket load. Long gone are the days when age dictated style choices!

Today's design requirements are primarily driven by being recognized as an individual. "What has been done before" is no longer good enough, regardless whether you are designing for a young lady on her way to prom or a mature student graduating again. Designs that were perfectly fashionable years ago seem just a bit familiar today. Floral designs move on with time and you should revisit your design "bag of tricks," just like your own "look" gets updated every now and then. Contemporary designers are constantly reinventing the familiar tried-and-tested techniques and mechanics, to not only fulfill their design brief but go well beyond and delight clients.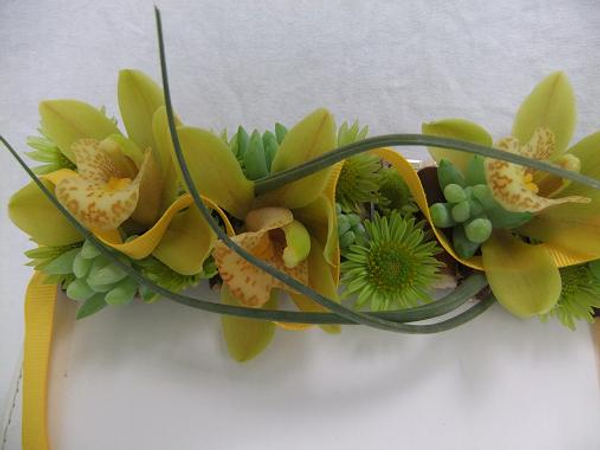 Reinvention is not easy because we have to unlearn what has become second nature and challenge each assumption.
To top it all, tried-and-tested techniques work well, and the familiar is, comfortably familiar. It helps to understand that reinvention is not about throwing away all that we have learned and discovered over the years, but rather to improve, renew, update and even re-purpose

There are many techniques for reinventing your design work, of which two are particularly useful. The one is to look back within your own industry, and the other is to look forward in other industries. Looking back is based on the notion that there is very little "new." Somewhere, someone did it before, and all we have to do is remember. Looking forward capitalizes on the tendency for disciplines to influence each other, like baby diapers gave florists super absorbing water-pearls as a floral foam replacement.

Looking back requires research and imagination.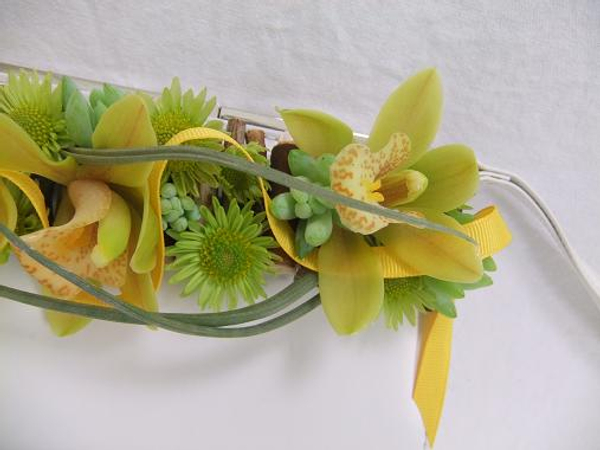 Try to re-create techniques with tradition as inspiration while imagining being a florist years and years (and years) ago
What would they have used to solve design problems?


Libraries are a great source of inspiration. Pull out the oldest book you can find and rediscover a wealth of inspiration.
Natural dyes such as the pulp or juice of fruit and vegetables can give your design work a natural coloured glow without looking artificial. Try dipping dried grass in spinach water for a green dye or dye the edge of your ribbon with a berry stain.
With a bit of patience and know how, it is possible to manipulate stems and branches by gently bending it and shaping it without wiring. This creates a wonderful natural line.
Flower frogs can keep plant material in place without any need to cover unsightly mechanics. Make spheres with willow to tuck into vases or roll wire shapes as support.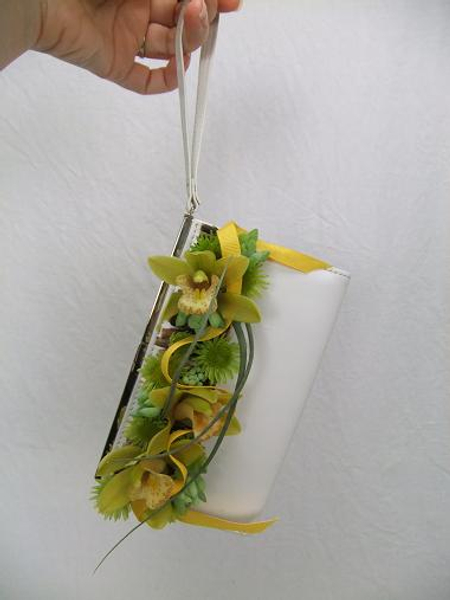 The best way to look forward is to take an active interest in industries other than floristry, yet with a florist's eye.
Use your imagination and inventiveness to find inspirational uses for everything you see.


We have grown familiar with pinning corsages not only on lapels but also hats, shoes or on the cover of a book. What about floral cufflinks or a floral tiepin? A floral cellphone accessory or waist corsage? Reinvent the designs that are usually quite popular by using it for a whole new purpose.
Think of alternatives for the expected mechanics. Use an elastic corsage bracelet as a hair accessory or add suction pads to the back of the design to place the corsage on a cellphone or handheld device. Use a magnet to place your design on a handbag without having to pin holes or damage the bag (picture.)
Add a secret water source to tiny designs to make them even longer lasting. I make drinking straw test tubes by sealing one end with hot glue but you can also add a bit of wet cotton wool and seal it with waterproof tape or plastic.
Look at unusual modern alternatives that can substitute traditional equipment, supplies and accessories. Small clear plastic bags can be used instead of vials or use zip ties instead of wire.
When we think of wiring a body flower design we always think of carefully adding a supportive wire and covering it with florist tape. What about wrapping the stem in coloured wire for a dramatic design or using the taped and wire stem as an accent by extending it longer than usual and then bending it in an unexpected way?
Cross pollinate design skills to increase your creative scope. Knit or crochet florist wire, sculpt small design details out of floral foam or use glass paint to create a stained glass effect on design details.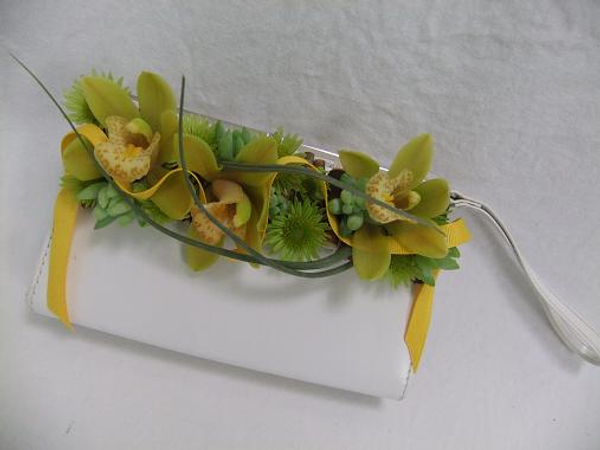 The trick to reinvention is finding a fresh perspective to look at what you are required to create, and then amaze yourself!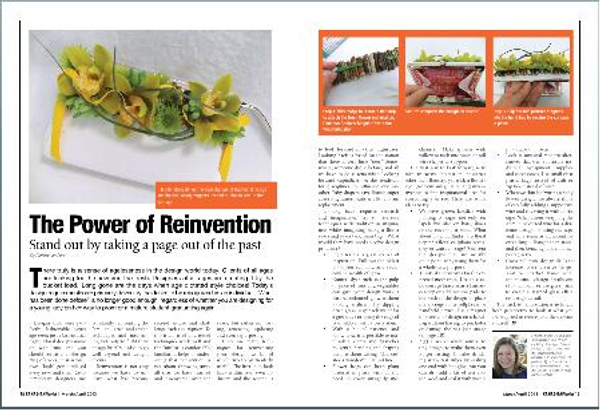 Thank you Canadian Florist Magazine for inviting me to be part of your beautiful prom issue
Sign up for my weekly newsletter
Every week I add a new design with related tutorials. Be sure to subscribe to receive an email notification with design inspiration.